Who has Liam Payne dated? Girlfriends List, Dating History
If you love pop music, then you know the name, Liam Payne. Formerly a singer/songwriter with the popular boy ban, One Direction, Liam has gone ahead to make a big name for himself as a solo artist.  Liam was born in Heath Town, Wolverhampton, England, on 29th August 1993 and has two older sisters, Nicola and Ruth.
He was born three weeks prematurely with one functioning kidney, so his survival was touch and go! As a result, he spent a lot of time in hospital until the age of 4, had subsequent health problems, and had to have painful injections daily. That didn't stop Liam loving sports, and he took up boxing when he was 12 (to prevent others bullying him), soccer and cross-country running in his student days, to the point that he boasted that he was once third best  in the UK. Well that may well be true, as he was a reserve for sprinting in the 2012 London Olympics.
The first time Liam sang on stage was when he was five, and at 12 he performed the role of Peter Manero in "Saturday Night Fever" for the Pink Productions Theatre Company. Liam completed his schooling at St Peter's Collegiate, then studied music technology at Wolverhampton College's Paget Road campus. In 2008, Liam auditioned for the British TV series "The X Factor", but was unsuccessful. Not being the type to ever give up, he braved a second audition in 2010, and this time made it through. That's when and how One Direction was formed! His fellow band members were Louis Tomlinson, Niall Horan, Harry Styles and Zayn Malik. Both times on "The X-Factor" he was mentored by the somewhat notorious Simon Cowell.
From 2010 to 2015, One Direction made a huge hit on the teen idols scene, with their catchy tunes and crazy antics. Their 2011/12 UK tour sold out in 12 minutes!! Liam wrote the majority of their songs; he had a resistance to the whole 'boy band' thing, and preferred to label the music as 'guitar driven'. During that time, Liam also produced some solo numbers, and in May 2017 he ventured out on his own. His first hit, "Strip that Down", a collaboration with Quavo and also the lead single from his debut album, peaked at No. 3 on the UK Singles Chart, and No. 10 on the US Billboard Hot 100, achieving platinum certification in both countries. His second, "LP1" hit the streets in 2019, and in two years as a solo artist, Liam sold over 18 million singles.
His style has evolved and has become pleasantly unpredictable with a move towards electro pop and club beats. He went on to collaborate with various other artists, such as J Balvin, Cheat Codes and Alesso. 100,000 people saw him perform at a free concert at Global Village in Dubai in March 2018. Amongst others, Liam is a brand endorser for Hugo Boss, and a director of Hampton Music.
Liam, often called Payne or Payno, and now at the age of 27, has matured from his sweet, boyish good looks into a delectable, sexy man, and in fact in 2015 was voted the Sexiest Man of the Year by Attitude, not only for his looks, but also for his  well-chiseled physique. In 2017 he was nominated as a 'hottie' on the Teen Choice awards. On his Twitter feed, with over 34 million followers, he has been dubbed by his adoring fans as the 'sexiest, most charming, charismatic man the world has ever seen'.
Liam has brown hair and brown eyes and stands 5 ft 9 in (175 cm) tall, but has expressed that he wishes he were a bit taller. He still constantly needs to be vigilant about his health, and keeps fit by playing the sports he loves.
Other awards that Liam's achieved include: Hollywood Music in Media Awards (HMMA) 2018 Nominee for the song "For You", for the movie "Fifty Shades Freed", which he performed with Rita Ora. Also nominated in 2018 for Best Dance Video on the MTV Video Music Awards with Zedd for "Get Low".
Liam has demonstrated that his heart is in the right place, and is a great philanthropist. Some of the organizations he's assisted are Comic Relief, Unicef and The Youth Zone in his hometown. He is an ambassador for Sustainable Development Goals, and in June 2020 he took part in a FIFA 20 tournament and over $10 million was raised.
Wow! 100 million streams of Midnight on @Spotify 🙌🏼 Loved working on this with @Alesso. I will always remember that day in the studio together, Christmas Eve 2019!! Thanks for showing it love everyone 🖤 pic.twitter.com/nlGC6TZZtr

— Liam (@LiamPayne) January 21, 2021
Now to top his great credentials, Liam's current net worth is estimated to be over £47 million. Well that means he's not only an awesome guy, hot, sexy and very talented, but he is also filthy rich and a right catch for any girl.
As to his romantic associations, Liam has said that his first crush at school was a girl called Emily. He asked her out countless times, but was always rejected. She finally conceded when he sang to her, and went out with him only to dump him the next day!
Liam has stated, "I've always preferred having girlfriend to just seeing people." And when asked what the worst thing a boy could do to a girl is, he answered, "Personally, I think it's to ignore her for a little while, whilst she's loving you with all her heart."
He also said he's had some dating disasters, and some girls cheated on him. The song "Cry Me a River", which he sang on "The X-Factor", was to pay back such a girl.
We don't know who that could have been, but after that he scored some pretty good hits. Let's find out who has broken, and who has won his heart.
While on "The X-Factor" in October 2010, Liam spotted a curly-haired girl in the audience with beautiful eyes, and told Harry that he thought she was hot. Well, there are no flies on Harry who promptly announced it over the mic. So as awkward as it was, it got Liam and Danielle Peazer talking… and the next thing they were dating.
Liam was a tender 17 at the time and Danielle 22. She is a British dancer born in London, England, and endorses Cybersmile Foundation. This was Liam's first serious relationship, and there were rumors that they were going to marry. Liam said he wanted to settle and have a family before the age of 25, and wanted to be a young dad.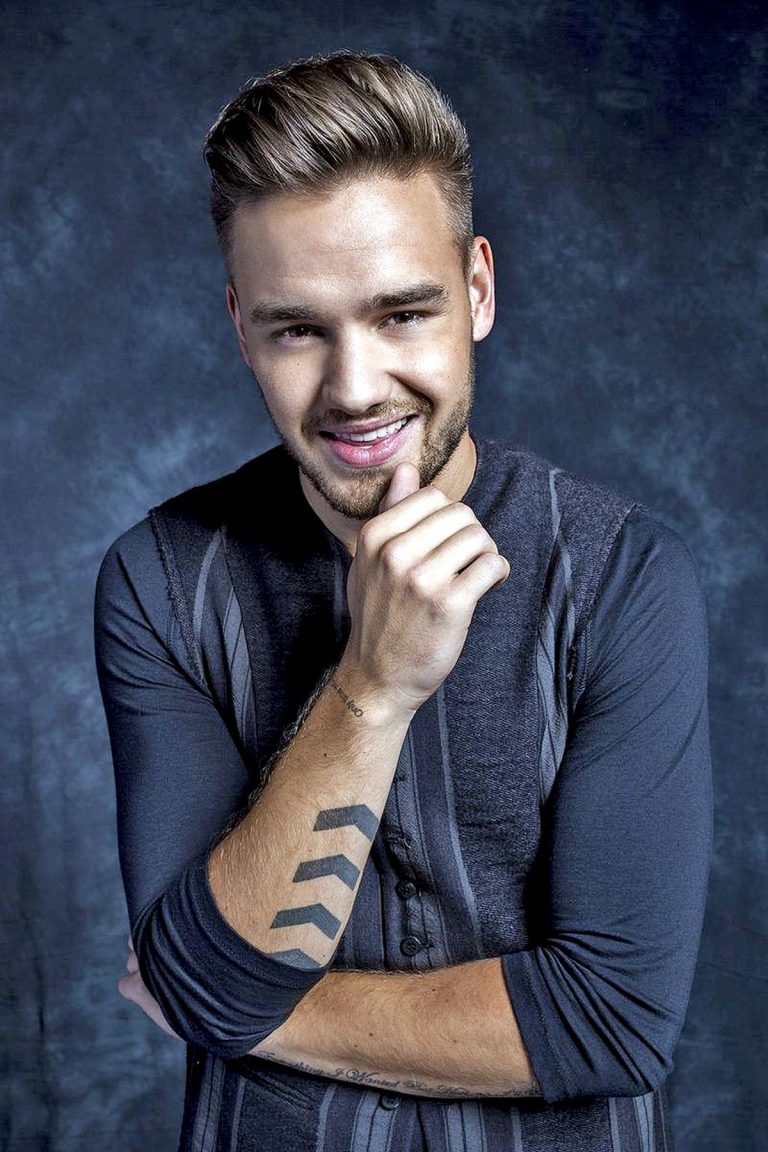 However, Liam and Danielle had been together for two years and seven months until May 2013, when they went their separate ways. Apparently it was Liam's busy work schedule that was to blame, and although they tried to make it work, it was no use dragging it out.
Sophia Anne Smith was born in Wolverhampton, England, and they were both 19 when they hooked up in May 2013. Sophie has sultry looks, striking green eyes and dark brown hair. She is a private person and we couldn't dig up any info on her. The couple were seen together at Winter Wonderland in Hyde Park, the premier of "The Class of 92" in London, and the NBA Game in January 2016. Their relationship lasted until October 2015, almost two and a half years – there's no clue as to why they separated. It would appear that Sophie is still single.
Then came the famous singer, dancer, songwriter and TV personality Cheryl Ann Tweedy Born in Newcastle-Upon-Tyne, England she broke through into fame in 2002 with the band called Girls Aloud, which was formed through ITV's show "Popstars: The Rivals". Cheryl launched her solo career in April 2009, and between then and 2014, broke records by being the first British female solo artist to achieve five singles all hitting the No. 1 slot on the UK Singles Chart: "Fight for This Love, "Promise This", "Call My Name", "Crazy Stupid Love" and "I Don't Care".
Cheryl, with her slim figure and dark brown hair and eyes, is known as a fashionista, but has won many awards for her singing talent, and with her ravishing beauty, has appeared on the cover of British Vogue, Elle and Harper's Bazaar, and was the face of L'Oreal from 2009 to 2018. She was voted No. 1 in FHM's Sexiest Women in the World supplement in 2009.
Cheryl had previously been married to French restauranteur Jean-Bernard Fernandez-Versini, from 2014 to 2016, and footballer Ashley Cole from 2006 to 2010, who cheated on her. Cheryl and Liam started dating in December 2015, and their son, Bear, was born on 22nd March 2017. Unfortunately, their relationship was strained with Cheryl parenting Bear while Liam was mostly away, so once again, after being together for three years, their hectic careers were the cause of the break-up. They have remained friends and continue to parent Bear together. Since their split, Cheryl has remained single and is focused on bringing up their son.
Was it a rumor or is it true that when he was 24, Liam had a brief encounter with the young, 20-year-old American model, Cairo Dwek? Cairo was born in California, USA and her unique looks, perfectly slim figure, hazel eyes, dark brown hair and high cheekbones earned her a place in Ford Models and Storm, and features in many magazines.
She's tall for a woman at 5ft 9ins or 175cms, the same height as Liam. The couple were spotted together on a luxury yacht in Portofino, Italy, and were reported to be dating from July to November 2018 – four months. As of late 2020,Cairo appears to be single.
Well, by now we know that our good looker, Liam, goes for the model kind of girl, with great eyes. His next conquest was the world famous, ethnic black supermodel, Naomi Campbell. Liam was 25 at the time, and she 48 – a 23 year gap. They started off by flirting on Instagram, but before long they were seen together, firstly in Ghana for a New Year celebration in December 2018, and then at a concert in London on 28th January 2019.
Naomi Elaine Campbell was born in Streatham, London, England. Her mother is from Jamaica, but she knows nothing about her father. She is slightly taller than Liam at 5 ft 10ins, 178 cms, and slim with a regal presence and outstanding looks.
Naomi has been associated with leading brands and magazines, to mention a few: British Vogue, Playboy, Essence, Harper's Bazaar, Dior, Prada, Chanel, Dolce & Gabbana, Victoria's Secret and Revlon, in a modeling career that ramped off in 1978, and now at the age of 50 she's still going strong. She has also acted in movies and TV shows, got involved with singing, and is an all-round business entrepreneur. Naomi is known to prefer younger, white men, and dated Liam until April 2019, just four months. They broke up because, in Naomi's words they "were living different lives," – sound familiar? According to friends though, she got bored, and it was just meant to be a casual relationship anyway.
Did Liam, or didn't he hook up with another supermodel? This time the first blonde, blue-eyed beauty on his radar, Stella Maxwell? Stella was born in Brussels, Belgium, to Northern Irish parents.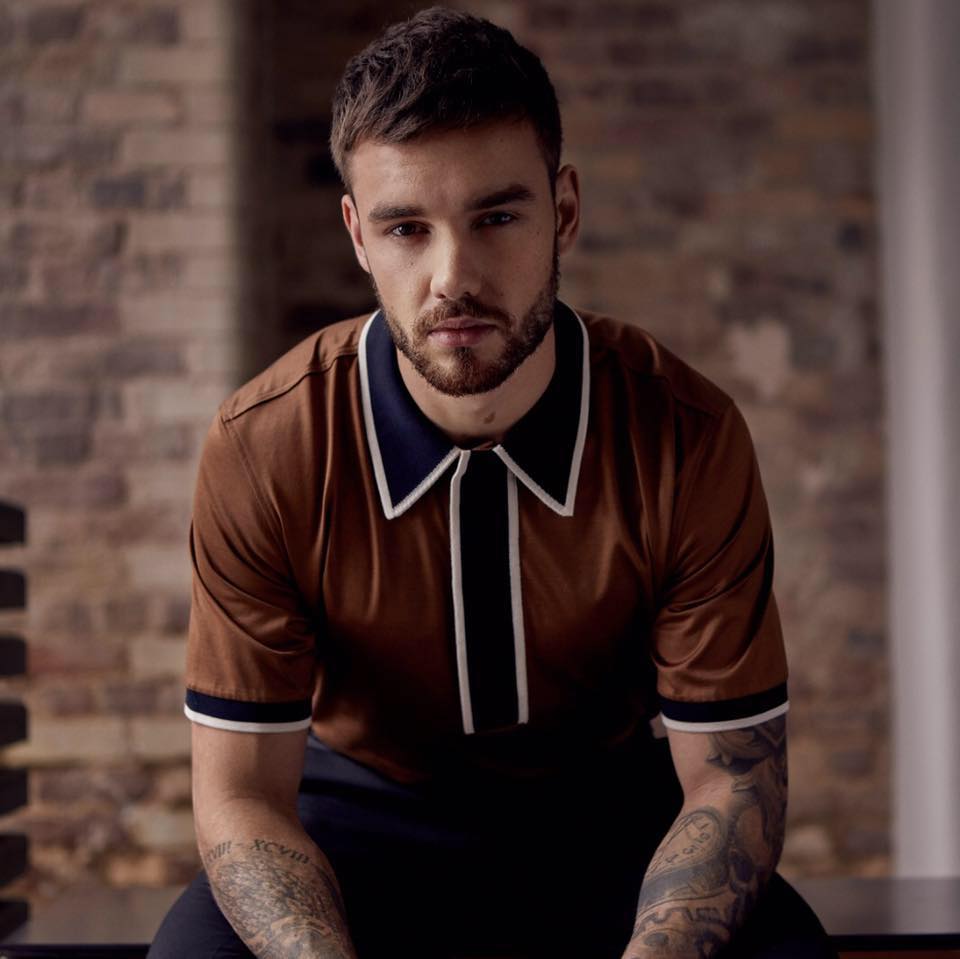 She is the Face of Max Factor, a Victoria's Secret Angel, and also known for "Top Sexiest Models" and "Money Girls". When, and if they hooked up, Liam was 25 and she 28. They were noticed together at dinner in a restaurant in Berlin in May 2019, where Stella had come for a modeling assignment, and Liam to work on a brand endorsement. Liam had just broken up with Naomi, and Stella was heartbroken after the break-up of her two-year relationship with "Twilight" star, Kristen Stewart. Apparently they hung out together for about a month, but in the end, as Stella's preference is for women, they just weren't a good fit, had a few laughs, and will stay friends with no hard feelings between them.
Liam then went on to another brief encounter, with yet again a Victoria's Secret model, Duckie (Nyadak) Thot. The tall, ethnic black beauty with black hair and dark brown eyes was born in South Sudan, and then settled in Australia.
Her unique features, elusive style, broad forehead and full lips, earned her the position of the face of Fenty and L'Oreal, and the role of Alice in the 2018 Pirelli Calendar themed "Alice in Wonderland".
In June 2019, Liam and Duckie were together at a Cartier and British Vogue Darlings dinner, after which Duckie shared a post on Instagram intimating that they were an item, with a pic of Liam's tattooed hand on top of hers. Yet their relationship fizzled out before the month was out. It seems that Ducky is currently single.
Enter centre stage – Maya Henry – an American model, actress and  TV Personality. Maya is a millionaire heiress, born on 15th June 2000, in San Antonio, Texas, USA. She is known from the reality TV series, "Hangin' with Los Henrys" (2017), the short mystery thriller, "Carte Blanche", and the video for the song by Billy Ray Cyrus, "Old Town Road". This is the girl that has captured Liam's heart.
It's not certain when Liam and Maya met. Could it have been when they were snapped together at a meet-and-greet that One Direction held when Maya was only 15? She's said that they've met a few times since then, in Dallas and Buffalo, and apparently even dated in 2018 after Liam's breakup with Cheryl. Maya's brother is a model, and it was rumored that he put Liam and Maya in touch in 2019. They kept their romance a secret for months, until they publicly announced it in August. Some stories hit the press of their relationship hitting a wobbly in February 2020, but no, they're still going strong. To the dismay of some of Liam's fans, and the delight of others, Liam and Maya became engaged on 27th August 2020, and she's since flaunted a massive diamond ring that has an estimated value of $3 to 4 million!
Maya, now 20, is a striking beauty, slim with a great figure, and stands 5 ft 8ins tall, 173 cm, just a little shorter than Liam.
She is a self-composed, confident brunette with striking blue eyes and full lips. She loves playing tennis, and is also a philanthropist with her own charity founded in 2008 to assist children, education, poverty and animals, called Maya's Corner. Her intentions were to become a human rights lawyer, but let's see where her life path will lead her, as she seems to be doing well in her current modeling career.
Liam has praised the love of his life, saying that she brings a sense of stability into his life, and keeps him calm and grounded. Let's hope Liam and Maya can make this work, as they're a good couple, and Liam, who comes across as a really dynamic, cool and honest guy, deserves true love.
Well, Liam sure loves what he does and has been busy filming the video for his latest track, "Naughty List" with Dixie D'Amelio, which was recently released.
how started: how is going:#LPTheFinalAct pic.twitter.com/AupF4ptOko

— yuls 🛸 (@TBSLOUTSIDE) January 9, 2021
His YouTube channel with 3.4 million subscribers, and Instagram with 22 million, are still growing strongly, as is his fame.
Of course, possibly the most important love of his life is Liam's son, Bear. Liam has been apart from his son for three months, as he and Cheryl agreed that the little guy should stay with her during the lockdown this year. As Liam shared with the Daily Mail on 9th December, it's not unusual for him to be in and out of his kid's life, but this is the longest time he hasn't seen his son ever, and it was the 'hardest thing' for him to miss his son's third birthday. Even though they have had face time conversations, it broke his heart when Bear said "We need you here daddy".
As of Decemebr 2020, Liam is in the Christmas spirit, as per usual, and he will be cooking up a feast for the family. Ah, the man has many talents and Maya is certainly one lucky girl!