Who has Ellen DeGeneres dated? Dating History Since Youth
While the clouds are gathering over Ellen DeGeneres, who is accused of a rude and even cruel attitude to her employees, racism, bullying and even of being friends with not-handshake George W. Bush, a lot of Hollywood actors, singers and other personalities support her as a true role model for all homosexuals trying to make a career in the entertainment industry. One can accuse DeGeneres of anything but being truthful about her sexuality almost from the start of her professional way. Few people know that her private life was not all cakes and ale.
Ellen DeGeneres and Kat Perkoff
Staring dating
In her book "My Point…And I Do Have One", published in 1995, Ellen shared some details on her childhood. Born on 26 January 1958 in Metairie, Louisiana, to parents who were Christian Scientists, they divorced when she was 13, and she moved with her mother and her new husband to Atlanta, Texas, while her father and her brother, Vance, stayed in New Orleans, Louisiana. Vance would later work as a writer on Ellen's sitcom on ABC.
Ellen was said to hide her sexuality in her teens, only quitting dating men in her early 20s, as she found it difficult to pretend. She shared that she liked guys while dating them, but she always knew she liked girls too. When she was studying at the University of New Orleans, she met Kathy R. Perkoff, often called 'Kat'. Kat and Ellen were close friends before they actually started dating, according to Kat's younger sister Rachel, an actress from New York. Rachel described her sister as a charismatic and passionate person: 'They were two very creative people, crazy and young and very much in love', she recalled Ellen and Kat's relationship. Rachel also admitted that Ellen had a very good influence on Kat, helping her to focus on what she liked most of all – writing poetry. Kat and Ellen could often be seen in a lesbian bar, "Charlene's" in New Orleans, and according to the owner of the bar, Charlene Schneider, their love seemed to be serious.
However, the story didn't have a happy ending, as Kat was involved in a car accident on 25 June 1980, and died minutes later – she was only 23 years old. The tragedy made Ellen grieve even more as she actually drove by the place of the accident that very day and didn't even know it was her beloved who had died there. 'When she found out, you can imagine how shocked she was', Rachel Perkoff can hardly recall those days without tears in her eyes. A lot of Kat's friends shared that 'live hard, die young' was her life model, as it was later revealed that she was an 'entrepreneurial drug trafficker', living that way purposely. Among other facts about Kat's life which came to light years after her death was that she once dated her father's girlfriend, and that she was married to a man yet didn't live with him because she couldn't, even though she loved him in her own way. The examination report said Kat had traces of drugs and alcohol in her blood at the moment she died.
Ellen did a lot of inner work to overcome the loss of her partner; a year after Kat passed away, Ellen wrote a monologue "Phone Call to God", describing her thoughts on life and mortality. 'I'm lying on the floor, wide awake, thinking, 'Here's this beautiful girl, 23 years old, who's just gone. So I started writing what it would be like to call God and ask why fleas are here, and this person is not', Ellen shared in her interview with The New York Times in 1994. Not only did it help Ellen to live through her emotions, but in 1982 also won her the prestigious Showtime's Award "Funniest Person in America".
Ellen is still friends with Rachel Perkoff; she supported Kat's sister when in 2008 Rachel posted a funding trailer on YouTube, announcing that she was working on a documentary on her late sister, as not only Rachel but a lot of people who knew Kat were pretty sure she was not hit by accident, but killed, as if someone wanted to settle a score with her. Even Officer Pendagraft, who worked on the scene of the accident, had questions about the details of what actually happened.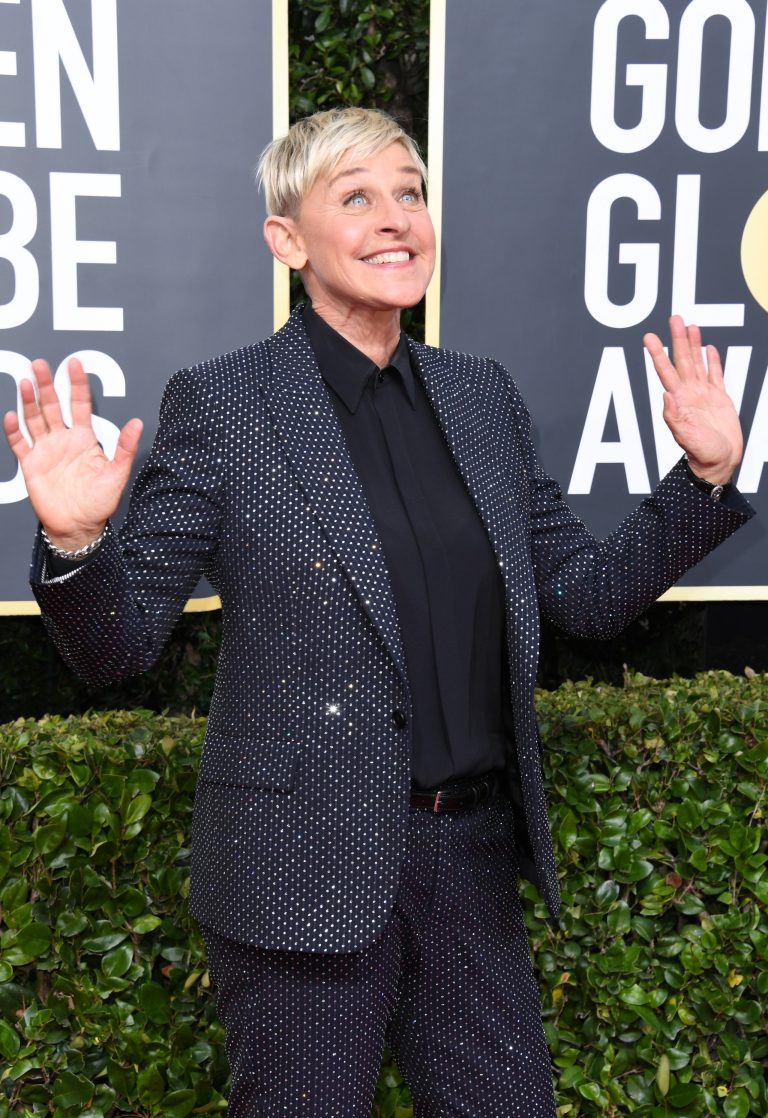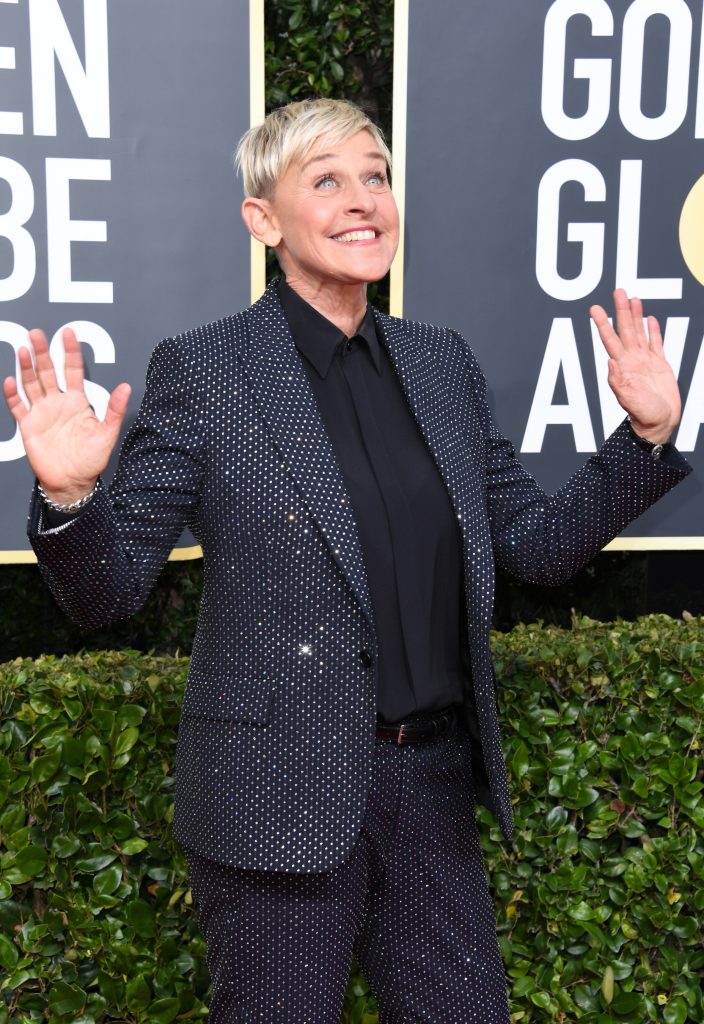 The witness of the accident insisted that 'something was not right' there, while Mike Pappas, a bar owner from New Orleans, said, with a puzzled look, still shocked with the murder version: 'Kat knew everyone. She was friends with everyone'. Nevertheless, the documentary was never released in its full length. Kat's mother is still afraid to even talk about the circumstances of her elder daughter's death.
Little is known about Ellen's relationship with Teresa Boyd; sources say they dated in 1995. Teresa worked as a producer, later becoming the owner and the producer of 5 Points Production, located in New York. The two were seen multiple times together, attending parties and events, but their affair didn't last long. Nevertheless, Ellen and Teresa hid their affair as it occurred two years before Ellen's official coming out. Nothing is known about Teresa's previous or following relationships.
Ellen and Anne were said to start their relationship a month before DeGeneres graced the cover of TIME stating her sexuality. They reportedly first met while voicing over the characters of the video game entitled "9" in 1996, along with Cher, James Belushi, Steven Tyler and other celebrities.
Before starring opposite Harrison Ford in "Six Days Seven Nights", which was a major twist in Anne's career, Heche was known for playing Kate in the series "The Young Indiana Jones Chronicles", and Aileen Dumont in "Kingfish: A Story of Huey P. Long", starring opposite John Goodman.
When Ellen came out in a large interview with TIME, it was stated that Anne was her girlfriend at that moment. Despite the example of Melissa Etheridge, who came out a bit earlier than Ellen, DeGeneres insisted that she did it only for her own sake: 'I never wanted to be "the lesbian actress". I never wanted to be the spokesperson for the gay community. Ever. I did it for my own truth', she stated while talking to TIME. Ellen waited for the right time to come out, and did it only when she felt comfortable. Her family already knew it, yet Ellen as well as the producers of the eponymous show on ABC were afraid of the reaction of the audience, as Ellen's character, Ellen Morgan, was about to come out too, according to the prepared script of the upcoming episode, launched on 30 April 1997.
The information about Ellen's intentions leaked weeks before the episode was aired, however, the reaction of the audience was far from shock. 'Who didn't know DeGeneres was gay?' Ellen's friend and fellow gay comic Lea DeLaria giggled hearing 'the news'. Having several men in her dating history, Anne Heche also revealed that her father died of AIDS after secretly dating a man he had sex with for a long time. 'What I learned from his death is that if you don't accept your sexuality, it will kill you. Truth is love. Period', Anne reasoned in her interview with Cosmopolitan.
Anne appeared in two episodes of the "Ellen" show in 1997 and 1998, portraying a woman on the next table in "All Ellen, All the Time" and Karen in "Hospital" respectively. Ellen and Anne were eager to appear together at every event they were invited to, holding hands, hugging and kissing in front of the cameras, making the paparazzi happy with plenty of shots. Anne was very open about their relationship, stating in her interview with People magazine that they were 'looking forward to a long future together'.
They graced the red carpet at the premiere of Ellen's movie "If These Walls Could Talk 2" in 2000, but it was probably the last event at which they were seen together. The couple announced their break-up in August 2000, even though they has d been talking about their plans to have nuptials in Vermont in October 1999, expecting the Vermont Supreme Court to legalize same-sex marriages.
Anne then married Coley Laffoon, a cameraman and real estate manager, divorcing after seven years of relationship but welcoming their child in March 2002. The rumors also said that in fact Anne left Ellen for Coley, but Anne never confirmed it. Heche later married another man, James Tupper, giving birth to their son Atlas, but the couple divorced in 2018 after ten years of marriage. As if wanting to prove she was still interested in women, Anne dated Liz Brixius, an American writer, but then started a fling with Thomas Jane, her co-actor in "Hung".
Ellen DeGeneres and Alexandra Hedison met in September 2000, at an event they both occasionally attended.
Their relationship started at the beginning of 2001, and lasted for almost four years. Alexandra is an experienced photographer, designer and director, yet her fame found her only after she started dating Ellen. Alexandra's first exhibition occurred in 2002, at Rose Gallery, Santa Monica, where her works were on display along with those by Alexandra Rowley,  Robert Polidori, Laura McPhee, and many others. Alexandra's father is Hollywood actor David Hedison, who starred in the horror film "The Fly", also appearing in "Young and the Restless" series.
Ellen and Alex appeared together at various events, giving multiple interviews on their relationship. While talking to The Advocate in 2004, Ellen revealed they were not going to marry because she didn't feel like she wanted it to happen that way: 'I've never had that desire to stand in front of a bunch of people and say, "This is how I feel—everybody needs to know this. I feel, if something happens to me, that Alex would be protected financially', she reasoned.
The topic was quite hot at that time, as in 2004 the elections in the US included people voting for or against same-sex marriage. Ellen was deeply concerned with society's attitude to gay families, as she simply wanted her girlfriend to have the same rights heterosexual couple have – to visit her at the hospital if Ellen was sick, to have financial and law support in case something happened to Ellen, etc.
While Ellen dated Alexandra, she worked as a voice-actress on "Finding Nemo", voicing over the character of Dori in 2003. She also ran her "The Ellen Show", the story of Ellen Richmond who decided to quit 'big city life' and slow down in her small hometown.
Ellen and Alexandra announced their split in December 2004. Their breakup caused trouble with the timing of Ellen's interview with The Advocate – the text and the photos for the publication were produced in November, while by the time it was posted, Ellen and Alexandra had already separated.
Alexandra Hedison, Ellen DeGeneres and Gillian Anderson. pic.twitter.com/3uHo1PpOtd

— This Is Not Porn (@Thisisnotporn) August 9, 2018
Ellen asked the readers not to be confused with the text, stating that they were no longer together, while the latter added: 'I would never have done this story if I had thought we would not be together today'. Ellen also admitted that all the things she said in the interview were true, and she still loved Alex and cared 'tremendously' for her.
After almost a decade from her split from Ellen, Alexandra married Hollywood actress Jodie Foster; they still remain together.
Ellen and Australian model and actress Portia de Rossi started dating very soon after Ellen's split from Hedison, rumored to have begun their relationship at the end of December 2004. Portia is a popular Hollywood actress, who back in 2004 was famous for portraying Jennifer Kelliho in "Stigmata" and Nelle Porter in the "Ally" and "Ally McBeal" TV series. Portia was in a relationship when she met Ellen, having an affair with Francesca Gregorini, an Italian countess and film director, and the daughter of ex-Beatle Ringo Starr; DeGeneres was still dating Alexandra Hedison.
However, some sources claim that as soon as they met, they decided to quit their previous relationships to be together. 'We were just supposed to be together. It was a tough decision. I was physically getting sick because I was trying not to say anything. So I told Alex and she told Francesca. It was really hard to uproot everything', Ellen told People magazine in November 2005. Ellen's mother, Betty, echoes the words of her daughter: 'They are an amazing couple. It seems written in the stars. They just glow'. Portia was once married to a man, Mel Metcalfe, apparently simply trying to get a green card. However, she also mentioned that she married a man as she didn't want to expose her sexuality, which could ruin her acting career at the very beginning.
Getting engaged and married
DeGeneres proposed to Portia in 2008. No one actually knows why Ellen changed her opinion on 'standing in front of a bunch of people' stating her feelings, but the couple looked happy and their relationship seemed to develop organically.
The wedding ceremony occurred in their Beverly Hills house on 16 August 2008 with only 18 guests invited, including Ellen's mother, Betty. In two years after their marriage, Portia filed a petition to legally change her name, becoming Portia Lee James DeGeneres. Her marriage with Ellen finally granted her American citizenship, but Portia seemed to be not so much interested in formal details – they were simply happy together. Portia became a vegan with Ellen, who then announced in 2019, that she wasn't a vegan anymore, re-introducing fish into her diet. They also adopted several animals from shelters. In August 2020 Portia supported Ellen during a hard period in her career; a lot of Ellen's former colleagues accused her of being rude to them, the working conditions were poor and they felt safe only quitting her show.
So after 15 years of co-habitation, perhaps Ellen's dating days are over, which now well into her 60s, is perhaps no bad thing!?