Who has Eva Green dated? Eva Green's Dating History
The roles Eva Green lands in films often have much in common – almost all her characters are beautiful, seductive and feminine, which makes the French actress a desired hero of the tabloids titles. However, she doesn't give many reasons for gossip about her private life, keeping her love affairs low-key. However, her fans are still aware of some of her long-term romances, yet their knowledge is very shallow.
Eva Green didn't have any interest for relationships when a teenager
Eva Gaëlle Green was born a couple of minutes earlier than Joy, her fraternal twin-sister, and has always been the opposite. Joy was interested in boys and communicating with them since her school years, and Eva couldn't but amuse herself with her sister's behavior. According to the story Eva told to The Telegraph magazine in 2012, Joy was dating boys and hanging out with her friends while Eva was at home, doing her homework.
The future actress was so focused on her studies that she simply couldn't understand the reason her classmates were flirting with each other: 'I felt as if they were playing at being couples, playing at being in love. I wanted the real thing. I was maybe a bit pretentious', she recalls in her interview to The Telegraph. Joy Green married an Italian count years ago, and now has 'a nice life, living somewhere between Tuscany and Normandy', while Eva is still focused on 'something more special'.
Eva Green's relationship with the actor Yann Claassen
According to several sources, Eva met Yann, an aspiring French actor, in 1999, when he filmed in his debut movie "Time Regained" (original title – "Le Temps Retrouvé"). The film was quite successful, getting a nomination for the Palme d'Or at the Cannes Film Festival the same year the film was released. The audience and critics praised Catherine Deneuve's excellent acting, as she landed the leading role of Odette de Crecy, so the movie in general attracted many positive reviews, and was a good trampoline for Yann in the world of big movies.
Eva and Yann started dating a bit later in 2000, but not often appearing together in public. It is known that the couple supported each other in the beginning of their careers as they both knew what it felt like to start this difficult path, not being American, and trying to reach Hollywood.
However, Yann didn't receive any serious job offers for several months, and the couple split. As in 2001 Eva decided to focus on her theatre career, and her attention couldn't be distracted by such an 'exhausting' thing as love. After several successful theatre productions Green played in Paris and London, she was offered the leading role of Iris in the production of "Jalousie en Trois Fax", along with Dominique Labourier playing Helen and Isabelle Gélinas playing Yana. Separating from Yaan seemed to be worth it, as Eva was nominated for a Molière Award for her performance in the production.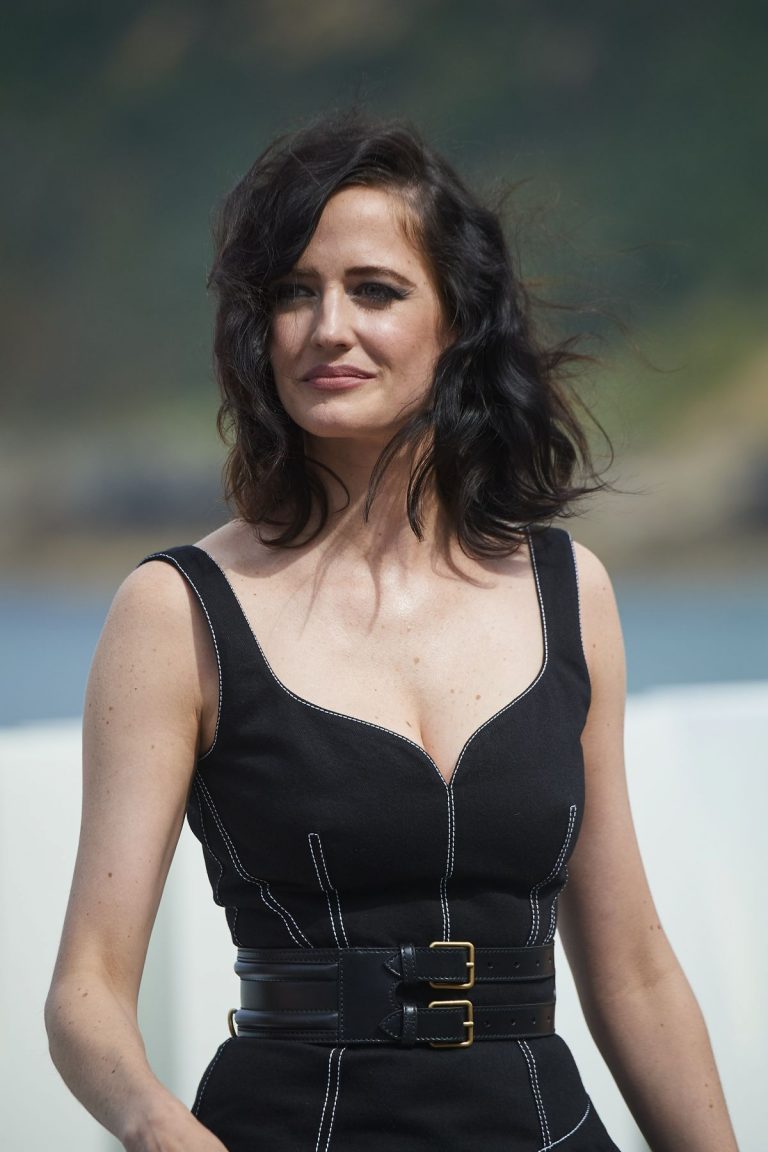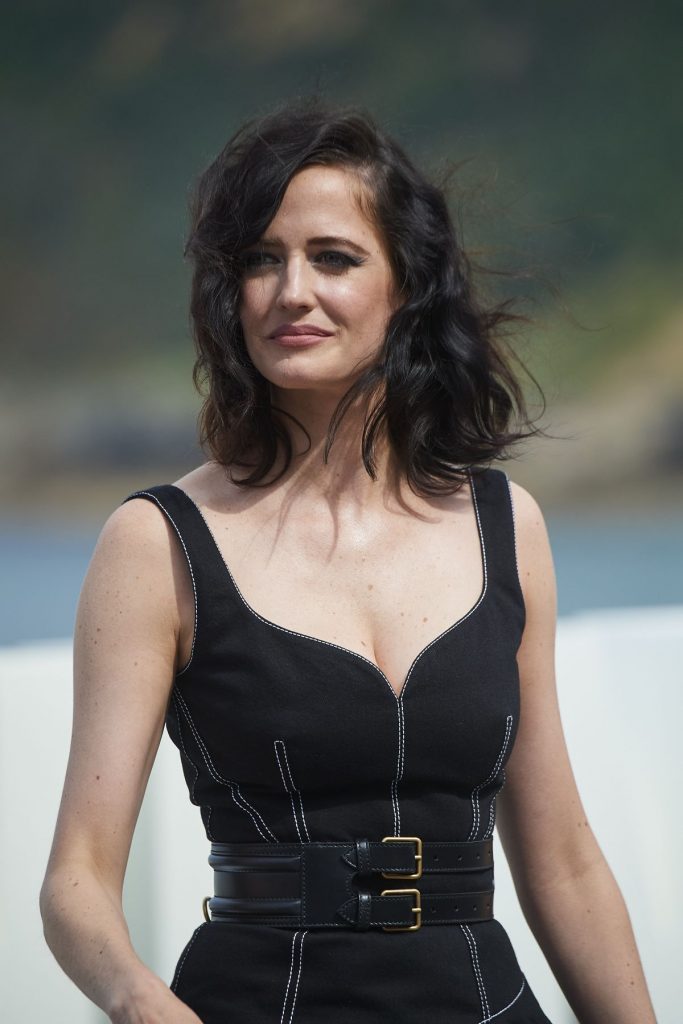 Yaan got his next role only in 2004, appearing in the short movie "Le Carnet Rouge", but quitting his acting career in 2011, after playing his last role as a gendarme in another short film "Prunelle et Mélodie", on which he also worked as a production manager's assistant. In 2007 Eva dropped several words on the film Yann debuted in, in her interview with The Guardian: when Stuart Jeffries, The Guardian's reporter, shared that he would 'rather be Marcel Proust' (one of the characters of the film "Time Regained", portrayed by Marcello Mazzarella), then be another James Bond, Eva grimaced: 'Really? I thought I was weird'.
Eva Green and Michael Pitt: were they really dating?
In 2002 Eva was cast for Bernardo Bertolucci's new movie "The Dreamers". It was then that she met her fellow actor Michael Pitt on the set of the film. The two were both flattered to star in Bertolucci's project, so their emotions overwhelmed the aspiring young actors. They were said to have started dating very soon after the work on "The Dreamers" began.
It is worth stating that Eva's family felt quite uncertain about her participation in the movie, especially her mother, Marlène Jobert, who was a former actress, was worried more than ever. She tried to convince her daughter that she risked too much, recalling the story of Maria Schneider, who went into an asylum after working with Bernardo Bertolucci on "Last Tango in Paris" in 1972. Marlène didn't want Eva to have the same destiny, but Green was unshakable: 'You can't say no to Bertolucci', she said later in her interview with The Guardian.
The film was released, and Eva was totally fine, but her mother still couldn't breathe a sigh of relief, even after her work with Bertolucci was successfully completed: the number of sex scenes was discouraging, which was shocking for the whole of Eva's family. However, Green and Pitt were very excited about the result of their work, appearing together at various movie events in Paris.
They dated until 2003, eventually breaking up after a little more than a year. Neither of them ever disclosed details of their affair, so Eva's fans still think the actors just continued playing the lovers Matthew and Isabelle (their characters in "The Dreamers") in real life, to warm up interest for the movie. Whether their relationship was real or not, the talent of Eva was undeniable and obvious to everybody; even Bertolucci praised her performance, adding that she was so beautiful that it was even indecent.
Eva Green meets Marton Csokas
After her successful performance in Jean-Paul Salomé's adventure action thriller "Arsène Lupin" in 2004, Eva was cast as Sibylla for Ridley Scott's "Kingdom of Heaven", sharing the screen with Orlando Bloom, Liam Neeson and Nikolaj Coster-Waldau. Beside the A-list actors on the set, there was an experienced and talented actor, Marton Csokas.
By the time he landed the role of Guy de Lusignan in "Kingdom of Heaven", Marton had already appeared as Celeborn in "The Lord of the Rings: The Return of the King", and as Dennis in "Jack Brown Genius", also landing roles in such TV series as "Xena: Warrior Princess", "Farscape" and "The Lost World". Soon after starting working together on "Kingdom of Heaven", Eva and Marton began dating, and in a couple of months she moved into his house. They were seen together many times, making appearances at various movie events and festivals such as BFI London Film Festival and the Casino Royale after-party; they were also caught by paparazzi several times in the streets of London and Paris, as Eva lived between two cities during that period of time.
Breaking up with Marton Csokas
Marton dated Eva during a very important period in her career; he convinced her not to lose her inner voice which helped her to make the right decisions in choosing the movie to star in, etc.
In 2006 Eva landed the role of Vesper Lynd in "Casino Royale", portraying another girlfriend of James Bond, played by Daniel Craig. However, Eva always laughed that Daniel Craig was the Bond girl: 'He is the Bond girl, not me. He's the one who comes out of the sea with his top off', she joked during her interview with The Guardian in 2007. It is known that the producers of the movie wanted Eva to film undressed in the scene where she sits under the shower, waiting for James Bond to get back to his hotel room. Eva fought for her right not to film nude and Marton supported her decision, even though the producers were quite stubborn in their demand. Eva was allowed to keep her dress on, and later admitted that she was glad that happened, as she found filming nude 'very troubling'.
In 2007 Eva landed the role of Serafina Pekkala in "The Golden Compass", again working with Daniel Craig, who starred in the movie along with Nicole Kidman.
Matron travelled to Australia to film in "Romulus, My Father", sharing the screen with Franka Potente and Eric Bana. In January 2007 Eva and Marton went to Paris to spend a weekend with her parents, but by the end of 2009 they had split: 'It can be difficult to keep a relationship going when you're apart, filming', Eva commented on the reason of their separating.
After leaving Marton, Eva shared that love was still her minor interest: '[Love is] exhausting. I don't like flirting and when I love someone I always give everything, maybe too much. And then you have to work at it all the time', she reasoned in her interview with The Telegraph. In her opinion, the first months of all relationships are great and even crazy, but then people lose their passion, and the romance eventually ends. In 2012 she also shared that she decided to be independent and have her own space, admitting that she felt like she 'wouldn't be able to live with somebody'.
Meeting Tim Burton while filming in his "Dark Shadows"
For a long period of time Eva was single, as she promised to herself. She fully focused on her acting career, landing prestigious roles in successful projects such as the "Camelot' TV series in 2011 in which she played Morgan, also appearing as Rebecca in "Womb", and as Susan in "Perfect Sense", sharing the screen with Ewan McGregor, with whom she was rumored to have had a secret affair, yet the rumors eventually turned out to be false.
In 2012 Eva got the role which would later change her life in many ways, yet at the moment when she read the script of "Dark Shadows", another movie by Tim Burton, she couldn't even guess about that. It all started with Eva playing Angelique Bouchard, a witch who according to the plot, was secretly in love with Barnabas Collins, the character portrayed by Johnny Depp. It was Eva's first experience of working with Tim Burton, who at that moment was still engaged to Helena Bonham Carter.
behind the scenes of Corpse Bride https://t.co/gjRFldWfQN #TimBurton #behindthescenes pic.twitter.com/83vhObn3Hh

— TimBurtonmoviegifts (@TimBurtongifts) September 8, 2020
The movie was an arguable success, as critics claimed Burton's collaborations with Depp became obsolete long ago, and it failed to score well at the box office. However, Eva became good friends with Tim, and even called his relationship with Helena Bonham Carter an ideal one, as they lived just the way she would love to live if she was in relationship: Tim and Helena had interconnected adjacent houses, and could spend time either together or alone whenever they wanted. 'You have your own living-room, you can have it black with pink; you can have whatever you want', Eva reasoned in her interview with The Telegraph, dreaming of her own ideal type of relationship.
When it was Tim's birthday, Eva was invited to come to the party; she gave him a rainbow beetle as a present, and Tim loved it. Little is known about what happened during the two years after "Dark Shadows" was released, but in December 2014 Tim and Helena announced that they 'separated amicably earlier this year, and have continued to be friends and co-parent their children', according to People.
Helena only appeared in Tim Burton's project "Alice Through the Looking Glass" in 2016, which was the sequel to "Alice in Wonderland" of 2010 – yet Tim was only producing the second part of the fairy-tale, while the director's seat was taken by James Bobin. It was Eva who landed the leading roles in Tim's next movies.
Eva Green and Tim Burton: are they dating?
In 2015 Tim and Eva appeared at various movie events together, holding hands. The couple never announced that they are dating, but the chemistry between them was quite obvious. They were spotted hugging and exchanging gentle glances on the red carpet of several events, including the premiere of "Miss Peregrine's Home for Peculiar Children" and "Dumbo" Paris premiere event. In 2018 Eva tried to make it clear that she was not dating Tim Burton, stating in her interview with Madame Figaro magazine: 'Tim Burton and I are not together, unlike what the rumors say. I am very lucky to have worked with him. If I inspire him, he never told me. This is not his style: he is shy, modest, extremely sensitive'.
Production is underway for the live-action reimagining of Disney's Dumbo, directed by Tim Burton and starring Colin…

Posted by Dumbo on Saturday, July 15, 2017
However, her fans didn't believe her words, still considering them a couple, as Eva's admiration for Tim couldn't be just professional recognition. Speaking about her roles in Tim Burton's movies, Eva said that she would even play a mop for him, and couldn't but adore any script he sent her. When she was suggested to portray Colette Marchant in "Dumbo" (2019), she said that she 'felt blessed' to work for the third time with 'genius Tim Burton', according to her interview with Cover Media in 2019. Adding to this, she also tried to dodge and divert attention from her relationship with Burton by citing his ex-partner, Helena Bonham Carter, as her inspiration, saying that she was obsessed with her, according to her interview with Town & Country in May 2020. Nothing is known for sure when it comes to Eva's affair with Tim, as she continues being tight-lipped about her personal life.
Reuniting with Marton Csokas
In 2020, Eva reunited with her ex-boyfriend Marton Csokas to play on-screen lovers in the new New Zealand series "The Luminaries", aired on the BBC. Eva landed the role of Lydia Wells, a 'natural entrepreneur' and the owner of a fortune parlour, while Marton portrays Francis Carver, the son of a naval commander and Lydia's lover. The Mirror UK commented: 'Their chemistry was electric. You can tell they haadmittedve had a very close relationship'. Even though neither of actors their current relationship status, their fans discussed the possibility of their in-real-life reunion since the first episode of "The Luminaries" was released on 17 June 2020. Since their split in 2009, Marton had a chance to land leading roles in such movies as "The Equalizer" (2014), "True Crimes" (2016) and "Mark Felt: The Man Who Brought Down the White House" (2017); he also could be seen in such TV series as "Klondike" (2014), "Divorce" (2016 – 2019) and "Into the Badlands" (2015 – 2019).