Who has Hailey Baldwin dated? Boyfriends List, Dating History
Born Hailey Rhode Baldwin in Tucson, Arizona USA, on 22 November 1996 under the zodiac sign of Sagittarius, she is a renowned fashion model, who has worked for such brands as Ralph Lauren, Tommy Hilfiger, Karl Lagerfield, Dolce & Gabbana, among many others. In addition, she's graced the covers of a number of magazines, such as Harper's Bazaar, Vogue, and Elle. Hailey is also known for being the co-host of the TBS show "Drop the Mic".
When it comes to her personal life, it is known that Hailey Baldwin had been romantically linked to several A-listers before she decided to settle down with the right one – American pop star Justin Bieber.
However, the attractive model doesn't like to talk about her private life, as she explained in her 2016 interview with E! News magazine, "The thing is, I live a very public life and I have to keep things personal or else I have no personal life. It's very difficult. I am very open on social media, but that's why I don't like to talk about certain things. It really is my personal business." She also added, "I like to think my relationships are not between me the person and the whole entire world. It's hard. I don't think people are really able to understand if they're not in that position."
Nonetheless, she couldn't hide her connections with other famous personalities. So, we've dug deeper and made a complete timeline of her relationships. If you want to discover more details about her love life, stay with us 'til the end!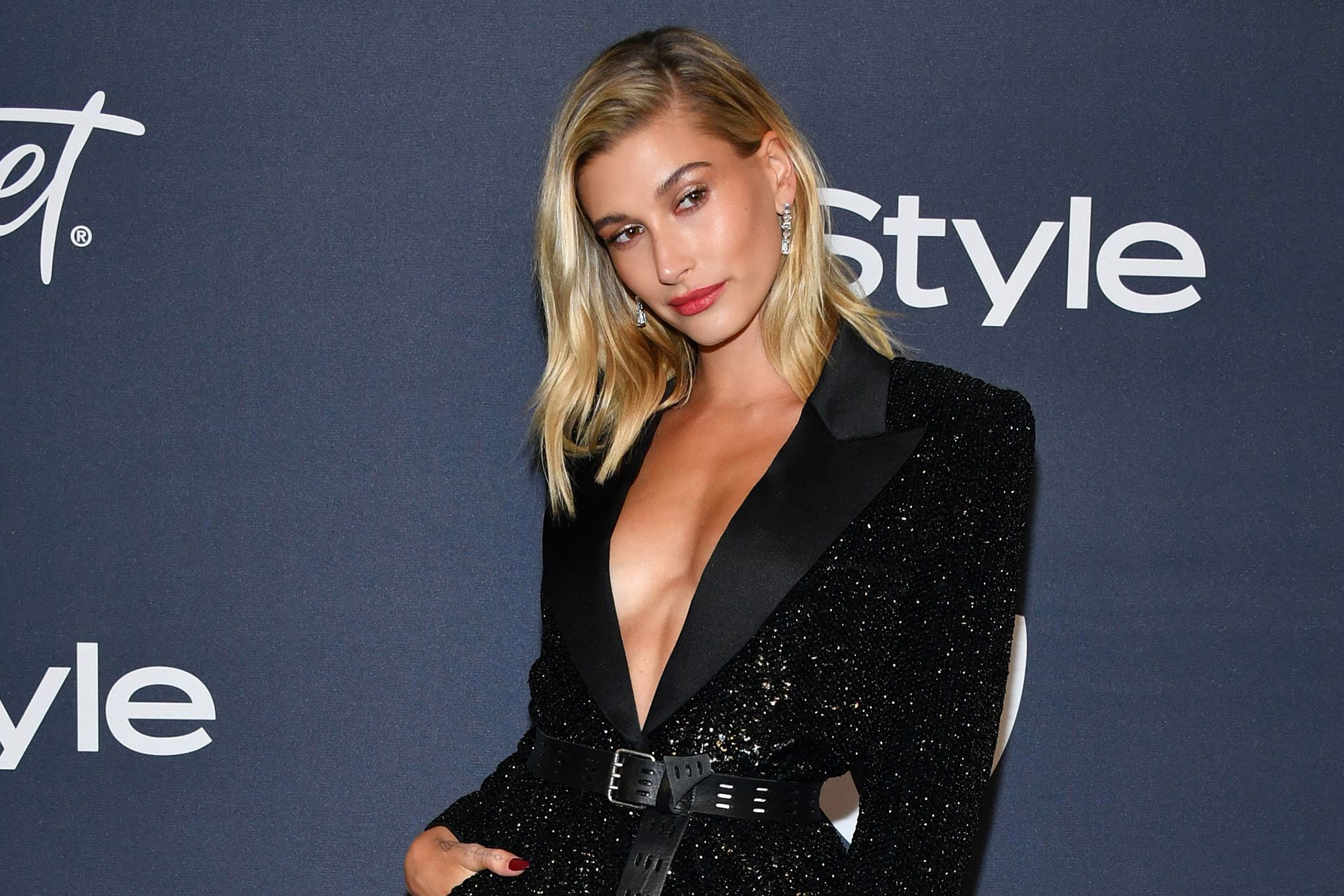 Hailey Baldwin's first known-to-the-public boyfriend was Justin Bieber. Would you believe it?! Yeah, it's true! Hailey and Justin have known each other for years. They were introduced to each other by the model's father, actor Stephen Baldwin, in a fan meet-and-greet back in 2009. A video would later surface showing them shaking hands. The young singer couldn't even imagine that one day she would completely win his heart!
As the time passed, the two became pretty close to each other. Two years later, they were photographed together, once again alongside her father, on the red carpet at the New York City premiere of Justin's biopic, "Never Say Never". At the time, Justin had entered a relationship with famous singer Selena Gomez and Hailey even supported them. According to Elle magazine, she tweeted, "I don't care what anyone says but Justin Bieber and Selena Gomez together is the definition of a teenage dream!"
Following his split from Selena, Hailey and Justin started hanging out regularly, which immediately sparked rumors that they'd become a couple; however, she denied it in her December 2014 video interview with E! News, saying, "I've known him since I was so young—since I was like 13—and we've just been good friends over the years. We have just stayed close and there's nothing more to it than that." Following her denial, Justin posted their selfie to his official Instagram account, and wrote in the caption, "People are crazy. I'm super single and this is my good friend u would know otherwise." Nonetheless, the rumors continued swirling around throughout the whole following year.
Before the two became romantically involved, Hailey was rumored to have hooked up with Australian singer-songwriter and 5 Seconds of Summer band member, Luke Hemmings, in October that year.
According to E! News magazine, the dating rumors were sparked after the two were photographed leaving Cipriani restaurant in New York City, but a source immediately shut down those rumors, telling the magazine, "They are just good friends! Hailey has done a few events and projects with them. There's nothing romantic going on at this time. They had a great friendly dinner!"
Daily Mail magazine reported that Hailey also denied it in a since-deleted tweet, writing, "I never went on a date with Luke from 5 Seconds of Summer. So if everyone wants to chill that'd be dope." We believe that they were just friends, since she has already fallen in love with Bieber.
Following her rumored romance with Hemmings, Hailey went on vacation with Justin and his family in December 2015.
Although they still insisted that they were nothing more than friends, both Hailey and Justin posted a number of photos of themselves engaging in more-than-friends behavior. A month later, the couple finally went Instagram official with their romance, when Justin confirmed it by posting a steamy photo of them locking their lips.
In February 2016, both of them opened up about their relationship in separate interviews. Hailey told E! News magazine, "We are not an exclusive couple," and then added, "Relationships at this age are already complicated, but I don't really like to talk about it because it's between me and him." Bieber said in his interview with GQ magazine, "Hailey is someone I really love. We spend a lot of time together," but then added that he didn't "want to be held down by anything." He also said, "What if Hailey ends up being the girl I'm gonna marry, right? If I rush into anything, if I damage her, then it's always gonna be damaged."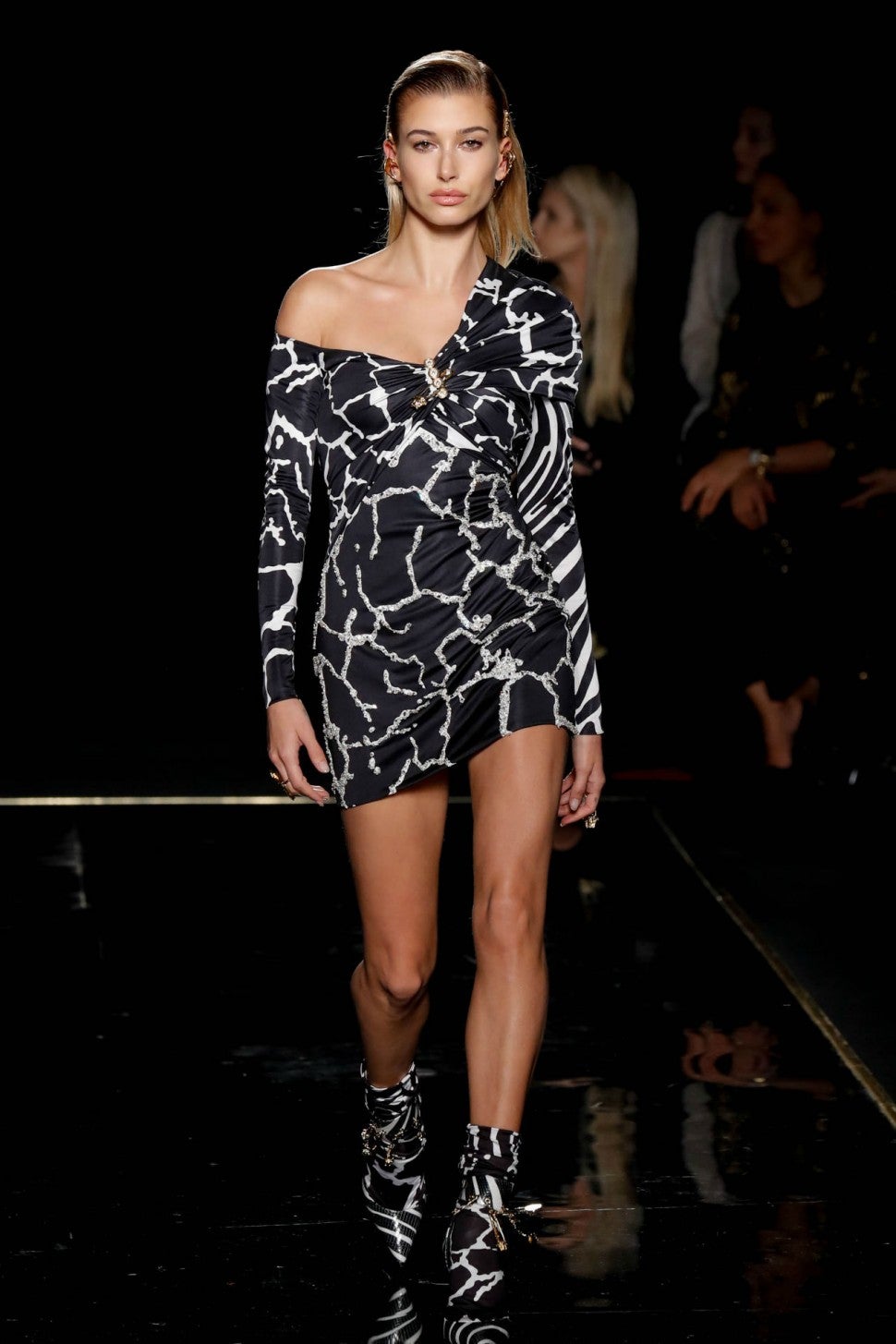 Well, the couple quietly broke-up by August 2016, when he was spotted holding hands with Sofia Richie. The former lovebirds didn't remain on good terms, and even unfollowed each other on social media – the reason for their split is still a mystery. During this period of no contact, the handsome singer was in his on-again, off-again relationship with Selena Gomez, while Hailey Baldwin was romantically involved with several other men. So, let's find out who they were!
Following her mysterious break-up with Justin Bieber, People magazine reported that in May 2016, Hailey Baldwin was spotted getting cozy with famous Canadian rapper Drake at his Memorial Day bash. A source said, "They were having a lot of fun together and were very affectionate." A few months later, they were spotted at The Nice Guy restaurant in Los Angeles, California, after which it was reported that the two "are dating super casually but he is really into her" and that they "met through mutual friends and are taking things slowly."
The famous rapper was even photographed wearing her "H" necklace.
However, during her appearance at the iHeart Radio Much Music Video Awards, she dismissed the dating rumors and told E! News magazine, "I've known Drake for a long time, I don't know if people really know that." She also described him as "a great friend," and nothing more than that. Sources close to them also denied the rumors; one of them told the magazine, "They have always had a close friendship and similar group of friends," while another one added, "They are very playful with each other, but nothing romantic is going in at this moment" because she "is still very much in love with" her ex-boyfriend Bieber.
On New Year's Eve 2016, Hailey was spotted hand-in-hand with handsome National Basketball Association star Jordan Clarkson, which immediately sparked the dating rumors, even though he was previously romantically linked to Hailey's best friend Kendall Jenner. They were spotted out on several more occasions in January 2017, but whatever really happened between the two of them seemed to fizzle out within a few months.
In the summer of the same year, Hailey reportedly entered a relationship with American social media star and model Cameron Dallas. In June 2017, a source confirmed their romance to E! News magazine, saying, "They met through friends and had an instant connection. They are both signed with IMG modeling agency and run in the same friend group," but adding, "Hailey has been friends with Cameron for a while now, but most recently they've taken their friendship to the next level."
The source also revealed that neither of them "want anything serious" although "they are definitely into each other."
Whatever the supposed situation, their casual romance was short-lived, as it seemed that they parted ways in August 2017, when it was noticed that she unfollowed him on social media. We'll probably never know what the main reason for their split was.
Shortly afterwards, Hailey began dating Canadian singer-songwriter Shawn Mendes in October 2017. According to US Weekly magazine, they were spotted "holding hands and cuddling up to each other" at Kylie Jenner's Halloween party, which they left together.
Later that month, the couple apparently confirmed their romance since they were seen locking lips at Rita Ora's MTV EMA Awards after-party in London, England.
The Sun magazine reported that "the place was packed with stars, but Shawn only had eyes for Hailey," while a few days later, a source revealed more details about their relationship to E! News magazine, saying, "It started out casual as they would run into each other at parties and hangout, but most recently it's become more serious. They are definitely dating and spend a lot of time together."
Even though they continued showing off some PDA in public over the next months, Hailey referred to him as "a friend of mine" in her March 2018 interview with Access Hollywood magazine. She also said, "Any guy I hang out with people are like, 'Oh, she must be dating him or something's going on,' but I don't ever really feel like I have to explain myself. It's kind of my business and the other person's business." Maybe, but such attention is virtually normal when you're a star, isn't it?
In May 2018, Hailey and Shawn made their red carpet debut as a couple at the MET Gala. After being asked about his date at the event, he told W magazine that they were just "really good friends" and added, "I'm happy to walk with her—she's amazing."
Then by the end of the month, Hailey confirmed that she is single again, or had she been all that time?. She told The Times UK magazine, "Shawn and I hang out and he's super-lovely and a very, very nice young gentleman, but I am single."
Besides that, she revealed that she'd renewed her friendship with Justin Bieber after almost two years of not speaking, saying, "Justin and I were friends for a long time. I met him when I was really young and he was one of my best friends. Everybody knows that at a certain point in time that turned into something else, but that just happens when you're 18, 19." She continued, "We went through a long period of time when we weren't friends. We didn't speak for quite some time, and there was a lot of weirdness that went on. We've moved past that."
That time of year… https://t.co/uMJKBWwLbc pic.twitter.com/suIB5DEFZY

— Justin Bieber (@justinbieber) December 4, 2020
In his November 2018 interview with Rolling Stone magazine, Shawn said that he hadn't wanted to put a label on their relationship, and added, "I think it was more of a zone of limbo."
In June 2018, Hailey and Justin got back together after both of them attended a Christian conference in Miami. She would later reveal during the couple's interview with Vogue magazine, "The common denominator, I promise you, is always church. By then we were past the drama. I just gave him a hug. By the end of the conference, he was like, 'We're not going to be friends.' I was like, 'We're not?'"
Thereafter, they were spotted kissing and getting cozy in public several times. A month later, the couple hit the headlines when Bieber popped the question, to the delight of their many fans. Their engagement took place on 7 July, during their vacation in the Bahamas.
The next day, she was spotted wearing a huge diamond ring, and a source confirmed the news to People magazine, saying, "It's kind of a surprise, but kind of not. Justin has been extremely happy these past few weeks," but adding, "He has known Hailey for a long time. This might seem sudden, but they know each other very well."
Bieber also confirmed the engagement news by posting their photo to Instagram, and wrote in the caption, "Hailey I am so in love with everything about you! So committed to spending my life getting to know every single part of you. […] My heart is COMPLETELY and FULLY YOURS and I will ALWAYS put you first! You are the love of my life Hailey Baldwin, and I wouldn't want to spend it with anybody else."
She would later pose for the cover of Vogue Mexico magazine, showing off her engagement ring, reputedly worth around $600,000. According to jeweler Jack Solow, her boyfriend "wanted something that would gracefully accentuate Hailey's beautifully shaped hands."
On 13 September 2018, TMZ magazine reported that the two had quietly exchanged their wedding vows at a New York City courthouse. However, Hailey tried to deny it on Twitter, writing, "I understand where the speculation is coming from, but I'm not married yet!" She later deleted the post, and changed her surname to Bieber on social media.
According to E! News magazine, the couple was spotted on their 'honeymoon' in London later that month, and Justin was even filmed playing the guitar and serenading Hailey in front of other people outside Buckingham Palace. At one point he said, "That's the love of my life right there." How cute is that?! One of the onlookers told the magazine, "They were very affectionate, stopping on street corners to pull each other in close to kiss. They never let each other get too far, and were always touching each other and laughing."
In February 2019, the couple officially confirmed the courtship wedding in their joint Vogue cover story.
Opening up about their marriage, Hailey said, "I'm not going to sit here and lie and say it's all a magical fantasy," and then explained, "You don't wake up every day saying, 'I'm absolutely so in love and you are perfect.' That's not what being married is. But there's something beautiful about it anyway — about wanting to fight for something, commit to building with someone." She also described their first break-up as "a very dramatic excommunication," and added, "Negative things happened that we still need to talk about and work through."
On 30 September 2019, the couple officially tied the knot for the second time, in a traditional wedding ceremony at a luxury resort in South Carolina. People magazine reported that "they said their "I Do's" as the sun set in front of 154 guests. One of them described the ceremony as "beautiful". The next day, Justin shared a set of their photos, and wrote in the caption, "Can't wait to spend forever with you."
In her March 2020 interview with Elle magazine, Hailey described Justin as "an incredible, amazing man and such a good partner to go through life with," and then added, "There is no one else I would have ever wanted to spend my life with except him. So, I'm lucky."
She also reflected on their previous break-up, saying, "There was a time when our lives seemed to be going in very different directions. I actually think—now that I look back at it, being married—that it was a good thing for the two of us, very healthy." She also added, "He was somebody I'd always cared about so deeply and loved very deeply. Obviously, it took work and getting past things between the two of us, but it was all very worth it."
Moreover, Hailey revealed that their mutual belief in God has a huge impact on their relationship, saying "Being able to share that with each other—to have that bond of faith and spirituality—is so [critical] for us. It's the most important part of our relationship, following Jesus together, being a part of the church community together. It's everything."
On Valentine's Day 2020, the couple celebrated the release of Justin's studio album, "Changes", which includes several songs about their love story, such as "Intentions", "Come around Me", and "Forever".
Their love story was even chronicled on his YouTube series, entitled the same as the album. A month later, Hailey wished him a happy birthday by sharing a set of their photos on Instagram, and writing in the caption, "happy birthday best friend. thank you for putting a smile on my face every single day. I love you."
The couple is still going strong, recently celebrating their wedding anniversary. Justin posted an Instagram photo of them kissing each other at the altar, and wrote in the caption, "I am so lucky to be YOUR husband! You teach me so much everyday and make me such a better man! I am committed for the rest of our lives to empower you to be the woman God has called you to be!" In turn, Hailey posted a similar photo with the caption, "1 year ago we had the best wedding. Wish I could live this day over and over."
Perhaps they will soon expand their family, but regardless we wish them to live happily ever after!