Who has Hugh Hefner dated? Girlfriends List, Dating History
Hugh Marston Hefner was an American publisher, who was known notoriously as the original Playboy. Hefner created the famous Playboy franchise, which began as a magazine publication noted for exploiting feminine beauty, and progressing sexual liberation in the US. Sadly, Hefner passed away on 27 September 2017 at the age of 91, iconised as the world's most successful sometime bachelor.
The official cause of death was announced to be Sepsis, contracted from an E Coli infection, leaving the world to wonder what would happen with his empire. Many might consider that the man lived a full life, having become known as the only man in the world who could date four or more women without having to hide it, neither from his partners nor the public.
Not to mention that the Playboy franchise bought the man a lavish life. Through popularity, the Playboy franchise expanded rapidly, adding the Playboy Club, and the Playboy Mansion to its total estates, quickly becoming a brand mentioned in every household, whether for consumption or condemnation.
2008 – Hef answers questions in a Censorship in Media class at USC.#ThrowbackThursday pic.twitter.com/rAKweK6gEf

— Hugh M. Hefner (@hughhefner) May 13, 2021
Hefner was born in Chicago, Illinois USA, on 9 April 1926, the eldest son and firstborn of a conservative family, who settled on the religious beliefs of the United Methodist Church.
His father, a German-English descendant with heretical ties to former Plymouth governor, William Bradford, worked as an accountant. Hefner's mother, Grace Caroline, who taught him the Methodist religion in hopes that he would become a missionary, worked as a teacher.
In 1929, Hefner's younger brother Keith, was born. Hefner spent most of his early life in Chicago, attending Sayre Elementary School and Steinmetz College Prep, before serving in the US Military from 1944 to 1946 as a writer for a military news publication.
After completing his service, Hefner attended the University of Illinois at Cumba-Campaign campus in 1949, in the hopes of achieving a Bachelor of Arts in Psychology, with minors in Creative Writing and Art. Hefner completed his degree in 1951, and shortly after graduation, took a job as a copywriter for 'Esquire' magaine.
However, following a pay raise dispute, during which the publication refused Hefner a $5 raise, Hugh left his job. In 1953, relying on loans and investors, one of which happened to be his mother, he launched the Playboy publication. Hefner later said that his mother loaned him the money not because she believed in the publication, but rather because she believed in her son.
Of course, the publication flourished, and Playboy became what people remember about it. For most, the image of an adulterous wonderland accurately describes the Playboy Mansion, but what could have motivated Hefner to create this promiscuous empire?
The answer might lie in Hugh's romantic history, but keep in mind that the notorious Playboy possesses a very long list of random encounters with Playmates, and had many generous years to pursue his interests.
As Hugh admitted once, at least eleven of twelve Playmates to appear in his monthly publication enjoyed some sort of sexual experience with him. Hefner also admitted that he experimented with bisexuality, becoming one of the earliest Hollywood A-listers to support homosexual marriage.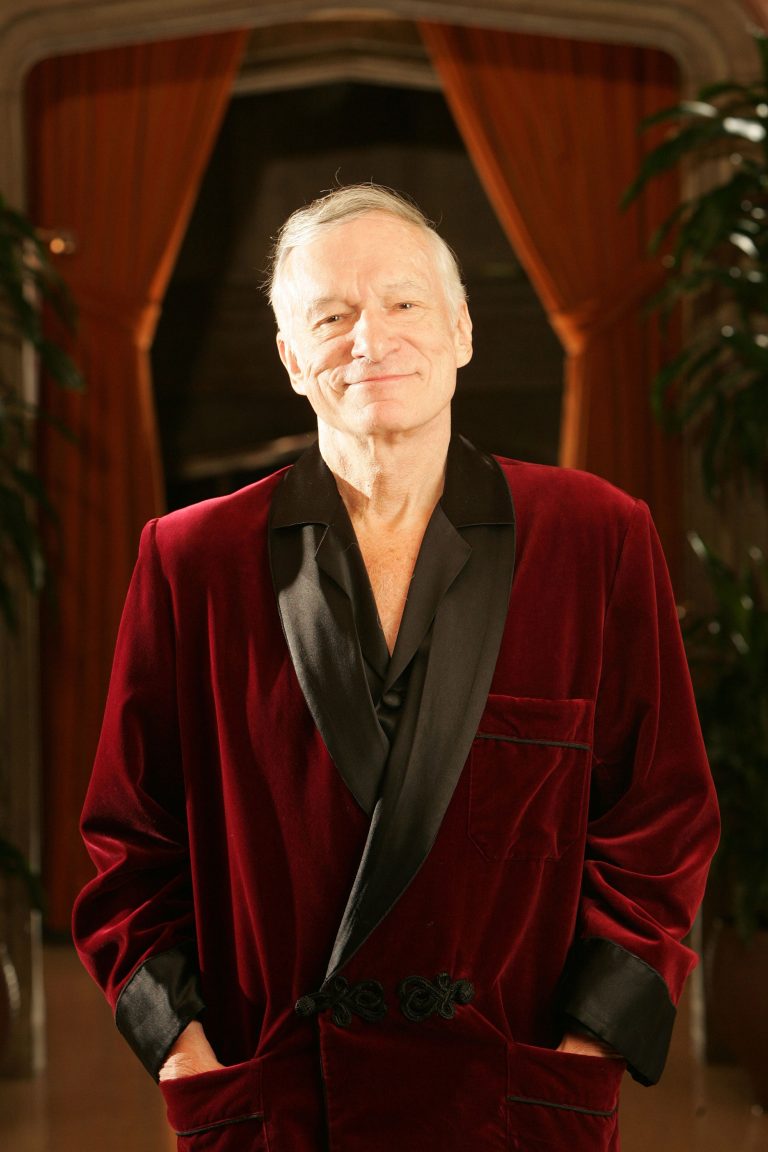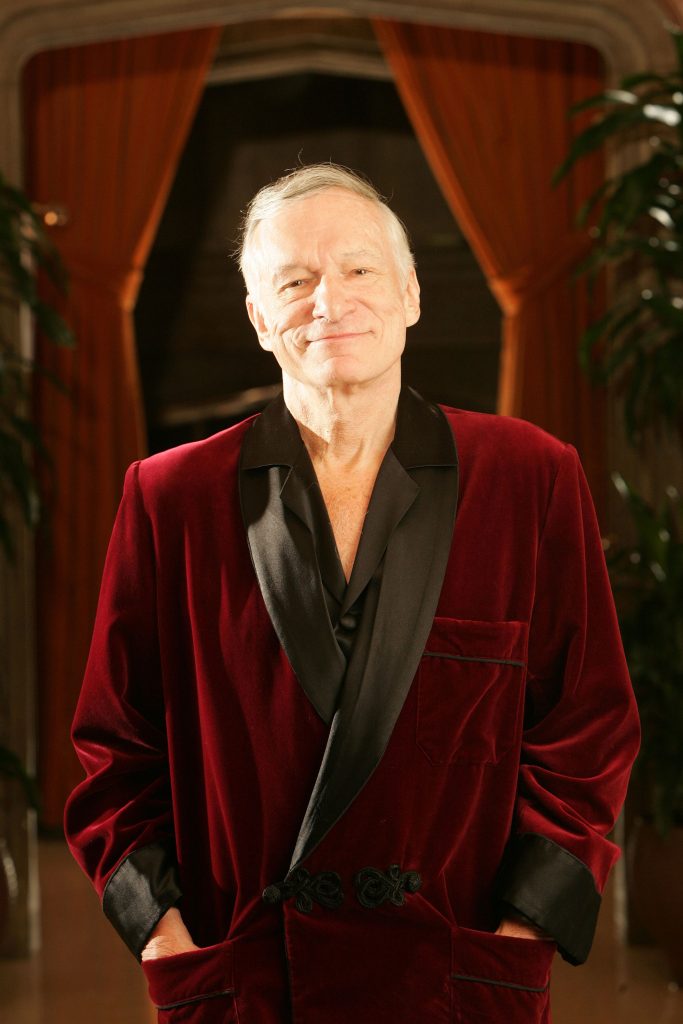 Other philanthropic activities by the millionaire include the restoration of the Hollywood sign on Mount Lee in the Hollywood Hills – Hefner became the proud owner of the Y. However, Hugh's love life started long before Playboy ever became a common name, and his earliest experiences many might consider the motivation for the man's idealistic bachelor lifestyle.
For the sake of brevity, not all of the man's encounters over the years would gain mention, only a selection of the more intriguing associations.
A Devastating Marriage
In 1949, shortly following his service in the military, Hefner married his first wife, Mildred Williams. The pair met sometime before, possibly during their high school years, but Hefner's absence placed their relationship under strain.
At the time, Mildred attended Northwestern University, while Hefner pursued his tertiary education. Unfortunately, before their marriage, Mildred confessed to having an affair while Hugh served in the military, and in an attempt to salvage her marriage, Mildred allowed Hugh certain privileges.
About it, Hefner stated that it was the most devastating moment of his life, and later in 2006, during an 'E! True Hollywood Story' profile, Hefner admitted that his wife allowed him to sleep with other women. It was the start of his promiscuous lifestyle, but also a bitter memory of heartbreak. Despite the condition of their marriage, the pair preserved their union for nearly ten years.
Mildred bore Hugh's eldest children, daughter Christie born in 1952, and son David in 1955. Hefner and Williams divorced in 1959, by which time his publication was well underway, but it seemed Hefner's first marriage could not survive the tension of a promiscuous lifestyle.
With Hugh enjoying the company of his Playmates, the last years of their marriage may have simply been too much for Mildred. Because it happened long ago, most details have been lost, with neither party ever speaking publicly about the dissolution of their marriage.
A Fascination With Norma
While Hefner's first marriage could be blamed for his interest in a bachelor's lifestyle, having introduced him to the carnal pleasures of an open relationship, his honest and openly declared fascination with Marilyn Monroe became the motivation and success behind Hefner's Playboy franchise.
During that era, Norma Jean, most famously recognised as the greatest Hollywood sex symbol to grace the film industry, was at the height of her career. Of course, like many other men in the fifties, Hefner admired the blonde siren, though he had a particular fondness for her.
After Monroe's unfortunate death, Hefner purchased the crypt beside her grave for $75,000, where he was buried in 2017. Hefner has stated publicly that spending an eternity beside Marilyn would be an opportunity too sweet to pass up. However, in some ways, he might simply show his gratitude for the face that made Playboy a quick and early success.
Playboy's first publication, a calendar shoot starring a nude Marilyn, which sold more than 50,000 copies, ensured that Playboy Magazine would become a permanent fixture on racks across the country. However, the publication was done without Monroe's permission, and any form of compensation.
Despite his admiration for the woman, Norma Jean became the historical figure that Playboy exploited. Naturally, a revealing publication like Playboy earned the damnation of many, especially considering the times when it was founded.
Regardless, many people consider it vulgar adult entertainment, despite the many changes the publication has gone through through during its long years of availability. Unfortunately, Norma never became one of the women on Hefner's long list of partners.
Inside The Mansion
Following his divorce from Mildred, while Playboy magazine grew in popularity, Hefner entered the earliest stages of his notorious and very busy love life. With a list too long to detail, Hefner took up the habit of bedding the many Playmates featured in his publication.
A few noteworthy mentions include Lillian Muller, Marilyn Cole, Donna Michelle, Shannon Tweed, Barbi Benton, Sondra Theodore, and Carrie Leigh, who famously sued the Playboy for palimony. Leigh was Hefner's live-in girlfriend for five years until she left in 1988, stating that living in the Mansion was like living in a cult.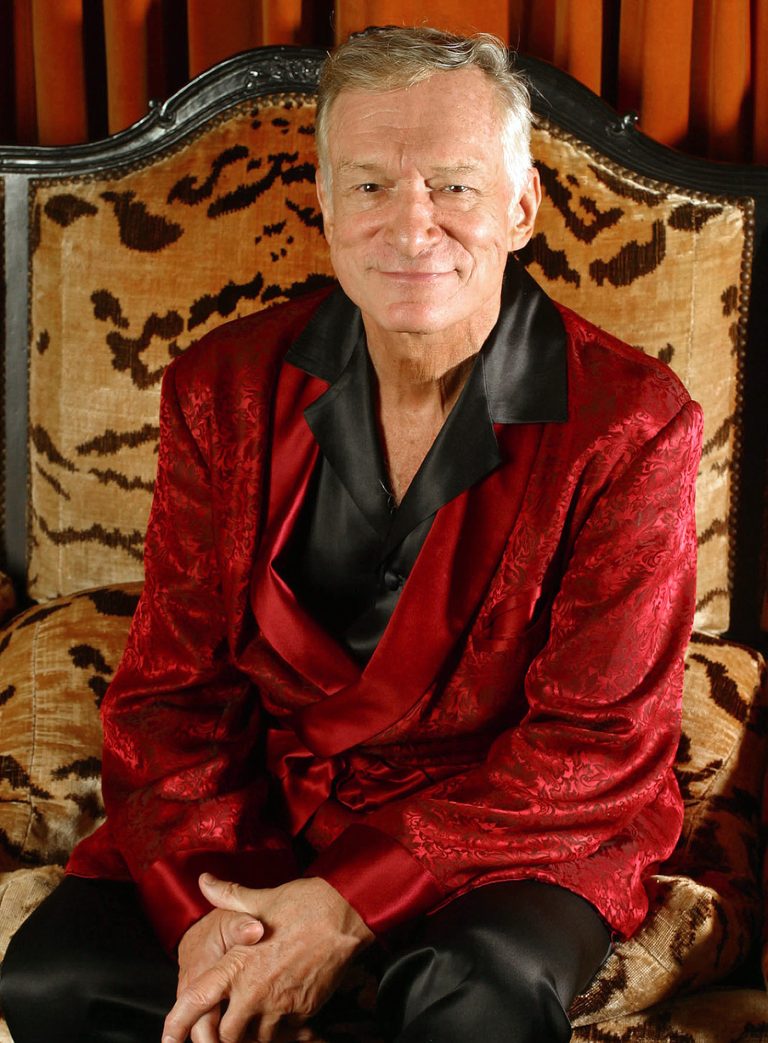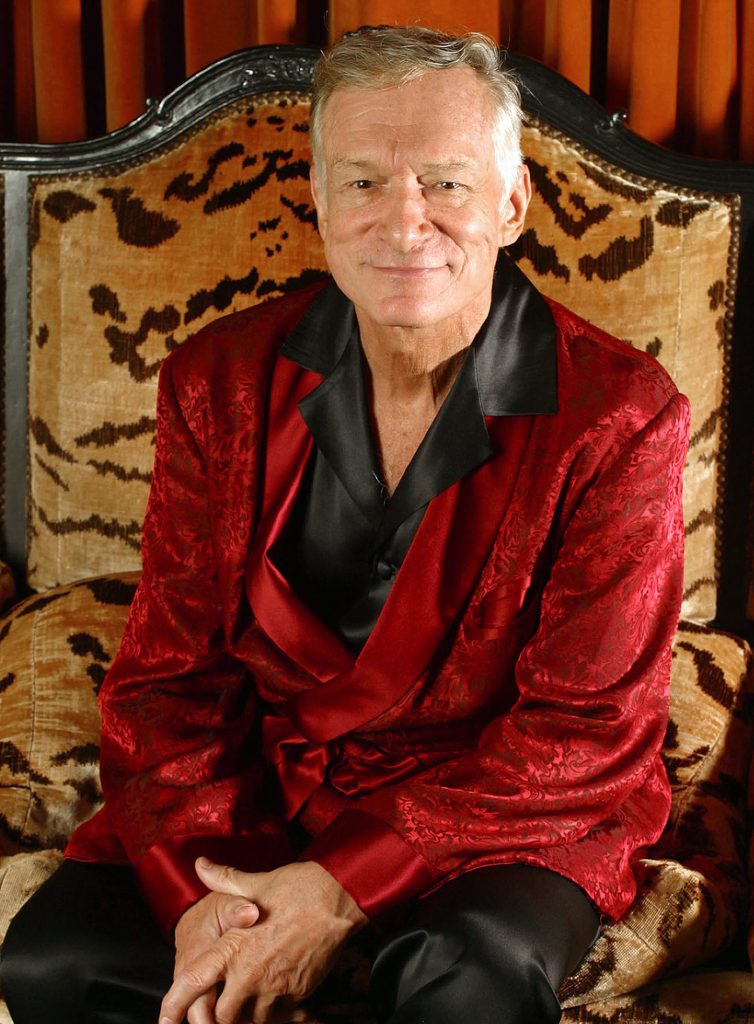 By 1971, Hefner confirmed that he experimented with bisexuality, admitting that several men could also be included in his long list of lovers. His promiscuity would continue for years, even long after creating the Playboy Mansion and expanding his empire.
Between 1959 and 1985, Hugh was admired as the ultimate bachelor, bedding every Playboy Bunny to enter the mansion, and boasting of having numerous girlfriends simultaneously. At the age of 58 in 1985, Hefner suffered a minor stroke which made him re-evaluate his life, and somewhat tone down his wild lifestyle.
Shortly after, Hugh placed his daughter, Christie, in charge of his Playboy franchise, and discovered a newfound interest in lasting relationships. Unfortunately, his luck with love would lead him to date nearly as long a list as his wilder years accumulated.
A Second Try At Matrimony
In 1989, following his cool-down period and Carrie's departure, Hefner established an interest in the model and January 1988 Playmate, Kimberley Conrad. Pretty soon, and to everyone's shock, Hefner proposed marriage to Conrad, inciting much talk about their 36-year age difference.
Gossipers and media outlets also discussed their spontaneity, but by now, most people weren't at all surprised about the shenanigans that Hefner participated in, having come to know him as a successful publisher as well as a wild bachelor.
For nine years the couple remained in union, with Conrad conceiving two children with Hefner, both sons, Marston and Cooper Hefner. Nine years into their marriage, Hefner and Conrad separated, but remained legally married for several years that followed.
During that time, Hefner would continue to date many Playmates, though reserved marriage far into the future.
Three To Tango
In 1999, Hefner achieved notoriety for his daring endeavour to date twins. Despite the negative comments their relationship endured at first, twins Sandy and Mandy Bentley would become Hefner's live-in girlfriends for more than a year until separating from the millionaire in 2000.
Around this time, Hefner became known for inviting more and more young women into the Playboy Mansion, and earned a reputation for dating more than seven women concurrently, while still staying married to Kimberley.
The famous Mansion also underwent changes, as Hefner turned it into a family-orientated homestead shortly following the birth of his youngest children.
Conrad moved out of the mansion, residing in the estate next door, though Hefner has since admitted that he remained married to Conrad only for the sake of their children. In 2009, citing irreconcilable differences, Hefner filed divorce shortly after Cooper's 18th birthday.
Playmates For Years
After dating his first but not last set of twins, Hefner accepted 2001's Playmate of the year, Brande Roderick, as his live-in girlfriend. The pair dated for a year until Brande became but the first of a long list of Playmates who enjoyed girlfriend benefits from Hugh.
Continuing with his interest in younger women, Hefner began dating Holly Madison as his second girlfriend. Madison entered the Playboy Mansion at the age of 21, and dated the publications Chief Editor for nine years.
During that time, Madison earned a place among the cast of Playboy's 'The Girls Next Door' reality series, starring alongside other Playmates, who included Kendra Wilkinson and Bridget Marquardt.
Holly also earned her personal series 'Holly's World', which followed the success of 'The Girls Next Door'. Tina Marie Jordan was another of Hefner's girlfriends around that time, dating him from 2000 to 2001.
It seemed as if Hefner's promiscuous nature would never end – in 2002, Hefner invited yet another beautiful woman, Izabella St. James, to live in the Mansion as one of his girlfriends. Of course, a then 26-year-old law student couldn't refuse, and so dated the publication magnate for two years.
However, years later, she revealed several intimate secrets of the Mansion and its proprietor in a confidential tell-all memoir, 'Bunny Tales: Behind Closed Doors At The Playboy Mansion'.
In 2015, Holly also wrote a memoir, 'Down The Rabbit Hole', with both works concluding only on certain similarities, agreeing that the Playboy Mansion was something they regret, claiming that Hefner was controlling, and established elaborate rules for all his girlfriends.
However, according to Izabella's version, Madison's revelation of events seems to be constructed on lies.
From 2002 until 2009, Hefner also dated Bridget Marquardt; he also dated Kendra Wilkinson from 2004 until 2008, who joined the other ladies of Hefner's romantic conquests who wrote about their experiences.  Kendra revealed that she slept with Hefner for the first time when she was eighteen, and according to the former Playmate, she required a lot of booze or marijuana to get through the unavoidable nights. Kendra also revealed that Hefner criticised her weight and told her to go to the gym.
She also stated that being intimate with Hefner seemed more like a job than an enjoyable activity. In her revelations, Kendra also complained about the strict rules enforced by Hugh, confirming both Madison and St.James' accounts of their experiences at the Playboy Mansion.
Following Kendra's departure, Hefner invited his second set of twins into the mansion, Kristina and Karissa Shannon.
April 4, 2010 – Hef and @CrystalHefner celebrating Easter at the Playboy mansion. #throwbackthursday pic.twitter.com/EoNgOTYkhs

— Hugh M. Hefner (@hughhefner) April 1, 2021
However, Hefner only dated the twins for two years, and as rumour would have it, Hugh kicked the girls out in 2010 for bringing around younger boyfriends.
Unfortunately, in 2016, the famous Playboy Mansion was sold for $100 million. In May 2017, the last ever Playmate of the Year, Eugena Washington, was announced by the editor-in-chief himself, Hugh Hefner, only days before his untimely passing.
Last But Not Least
In 2012, Hugh married for the third and last time to Crystal Harris, yet another young, blonde beauty to move into the Playboy Mansion. The couple held the ceremony on New Year's Eve and Harris remained married to Hugh until the time of his death in 2017, spending five years together. According to most reports, Hefner's final years seemed to be happy years, and he died a contented man.
Hefner is mourned by his last wife, Harris, and his remaining family and children, Christie, David, Marston, and Cooper. As to his many 'conquests', most have held their counsel, so far.