Who has Jamie Campbell Bower dated? Dating History
• Jamie Campbell Bower is an actor and the lead singer and co-founder of the punk rock band Counterfeit
• He has been romantically linked to seven beautiful ladies, including fashion designer Zoe Graham, actress Bonnie Wright, and actress/model Lily Collins
• He was engaged to Bonnie Wright in 2011, but the couple called off their engagement in June 2012
• He had a short summer fling with Spanish model Zina Charkoplia in 2013, followed by a relationship with British events manager Olivia Hann
• He is currently in a relationship with accomplished tattoo artist Ruby Quilter, and they made their red carpet debut in late 2018
Born James Metcalfe Campbell Bower in London, England, on 22 November 1988 under the zodiac sign of Sagittarius, the young handsome guy came to prominence through being a successful actor, probably best recognized for starring in such roles as Caius in "The Twilight Saga", Jace Wayland in the 2013 urban fantasy "The Mortal Instruments: City of Bones", and Gellert Grindelwald in the 2018 fantasy "Fantastic Beasts: The Crimes of Grindelwald". He is also known as the lead singer and co-founder of the punk rock band Counterfeit.
Ever since he made his debut in the entertainment industry, Jamie Campbell Bower's personal life has been under the spotlight. His good-looking appearance brought him immense popularity among the younger female audience, who have found themselves even more interested in his love life as his popularity grew.
He has reportedly been linked to seven beautiful ladies through the years, so if you want to find out more about them, stay with us 'til the end! We assure you that it will be very interesting to hear all the details!
Though he may have been romantically involved with several girls before his rise to stardom, Jamie Campbell Bower's first known-to-the-public girlfriend was fashion designer Zoe Graham. The two reportedly fell in love back in 2007, but little is known about their romance since it was before he achieved worldwide fame. The couple dated for almost two years before they parted ways in early 2009, the reason for which remains a mystery. No matter what, we hope they are still on good terms.
Bonnie Wright
Following his split with Zoe, Jamie Campbell Bower moved on quickly and put a spell on famous English actress Bonnie Wright, known for portraying Ginny Weasley in the "Harry Potter" film series. The two of them met on the set of "Harry Potter and the Deathly Hallows – Part 1" in 2009, immediately became pretty close to each other, and started their romance.
They went public with their relationship when they made their red carpet debut as a couple at the BAFTAs event in February of the following year. That night, she told the reporter of US Weekly magazine, "Yes, we're dating. We've been seeing each other for a few months. It's good."
Later that month she revealed more details about their romance in her interview with People magazine;  sharing that the two had been secretly dating for about six months, and then added, "It's not like we kept it a secret intentionally, but we didn't go around telling everyone either." She then explained how it began, saying, "We met at a party and we just really clicked straight away." Bonnie also said, "He's a great guy, and we just enjoy spending time together. It's nice because we both have the same interests, the same goals, and it's great to have someone to talk to about it all. He's really lovely. Everything is going great."
After more than a year of dating, Jamie popped the question, and the couple became engaged on 10 April 2011. They obviously left everyone shocked by their engagement, as a source close to them told Daily Mail magazine, "We are all absolutely shocked and surprised and can't believe that Jamie has asked Bonnie to marry him."
The source then added, "He says they are completely in love. It all seems very whirlwind, but they both say it's the real deal. All he has told us is that he asked her to marry him and Bonnie said yes."
The "Twilight" star then confirmed the news about their engagement to The Daily magazine, saying, "I'm engaged. I'm very happy. It's a wonderful, wonderful time." Regarding their wedding plans, he said, "We are planning, but I won't say when and I won't say where. Or how."
Just when everyone thought that Jamie and Bonnie were meant to be, their love lost its magic, and the couple called off their engagement in June 2012, but the news about their split really hit the headlines the next month, when Jamie was photographed hand-in-hand with Lily Collins.
At the time, a source told US Weekly magazine that he and Bonnie "split a while ago" and added, "It was amicable, but things had not been going right for some time. It's sad."
In July 2012, Jamie Campbell Bower became romantically involved with his "The Moral Instruments" co-star, Lily Collins. They met on the set of the film, and in no time made their on-screen chemistry a reality. Unfortunately, they called it quits in the summer of 2013, after dating for a year, parting their ways just days before the premiere of their film in theaters.
After their split, they continued spending a lot of time together promoting "The Moral Instruments". A source told US Weekly magazine that they remained close friends, and then added, "They've been really good about doing the press tour together for their movie. They were able to stay friendly."
Finally, the former lovers opened up about the split at the Los Angeles premiere of the film, when Jamie told E! News magazine, "We're tight," and then added, "Lily and I are very, very close. Very close. Always have been, always will be," while Lily said that he is "awesome."
In September 2013, Lily Collins opened up a bit more about their romance in her interview with Glamour UK magazine. She described Jamie as "edgy, witty and charming." She then admitted that she understood why so many co-stars fall in love on set, saying, "People are cast because they have chemistry. […] You're perfect for the role because you have that connection with each other, and sometimes that translates into more." Things between them didn't seem to be over completely, since they remained very close friends.
Shortly after his break-up with the "Mirror Mirror" star, Jamie Campbell Bower had a short summer fling with Spanish model and fashion blogger Zina Charkoplia. The two were spotted making out at a music festival in Portugal in July 2013, but probably split as soon as the festival was over, since it was the last time they were seen together in public.
Later that year, the "Fantastic Beasts: The Crimes of Grindelwald" star fell for British events manager Olivia Hann. The public isn't aware of how and when the two became romantically linked, and it's also unknown how long their relationship lasted. In December 2013, Jamie tweeted,"Happy boy" and tagged her. They spent New Year's Eve together, but whatever it was between them reportedly fizzled out in early 2014.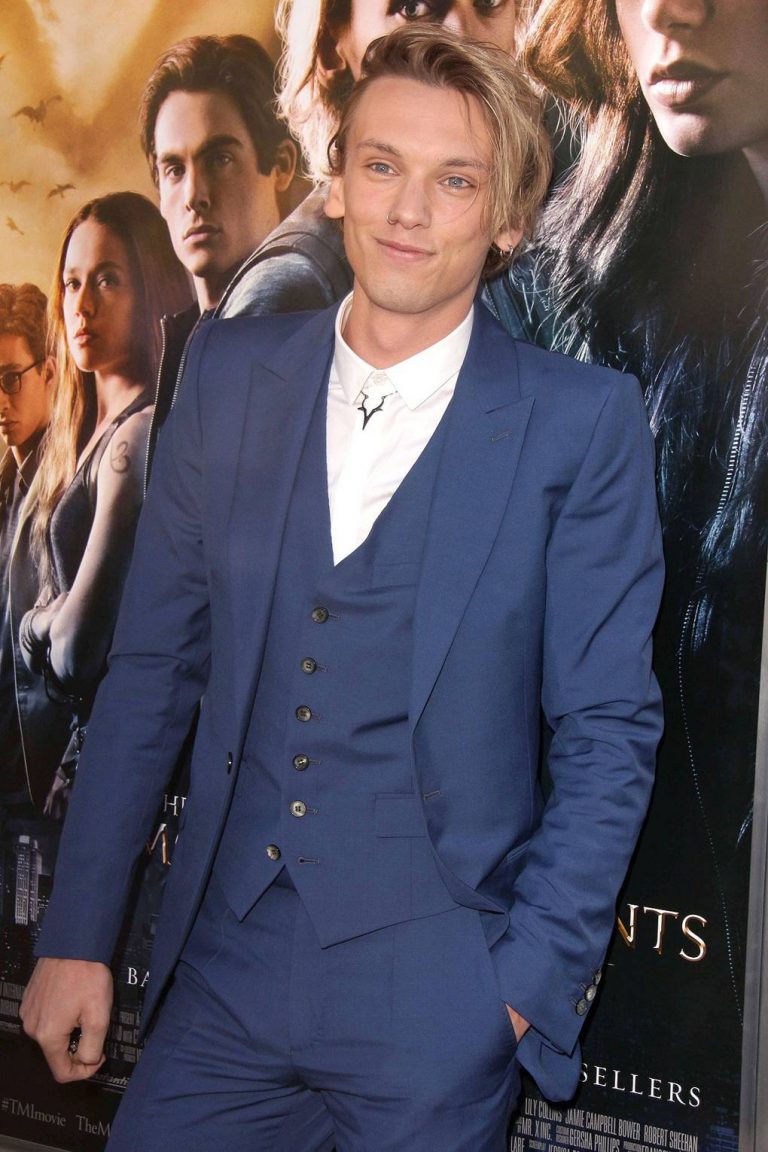 After he ended things with Olivia Hann, Jamie Campbell Bower next became romantically involved with British model Matilda Lowther in March 2014. According to Grazia Daily magazine, the couple met each other when they were featured in the Burberry's Brit-tastic campaign. In November that year, Jamie appeared at the Burberry's Spring Summer 2015 show to support his girlfriend. When he was asked by the magazine how he felt when he saw Matilda "in action", Jamie replied, "So proud." However, Jamie and Matilda soon ended their romance. In May 2015, Jamie renewed his relationship with Lily Collins, to the delight of their many fans.
She confirmed it by posting an Instagram photo of them locking their lips, and captioned it, "Life works in mysterious ways…" A source then told E! News magazine, "They hung out. She saw his show in London," and then added, "They're having fun."
Unfortunately the couple didn't last long, since they split in October of the same year. According to Daily Mail magazine, she hinted their break-up when she posted an Instagram photo of a garage with the words spelling "Love" and wrote in the caption, "When one door closes, another one opens. No matter what, always leave room for a little love when stepping out and in."
In March 2016, it was confirmed that Jamie got back together with another ex-girlfriend, Matilda Lowther, after the two were spotted heading to the Maid's gala night at Trafalgar Studios in London.
Although they managed to keep the details about their romance away from the eyes of the public, the couple made a number of red carpet appearances together. Moreover, Jamie posted an Instagram photo of her on Valentine's Day 2017, and captioned it "My favorite view in the world. Happy Valentine's Day dragon." How cute is that?! Sadly, Jamie and Matilda eventually called it quits in November that year.
In January 2018, the former lovebirds Jamie and Lily were again noticed together, and re-followed each other on social media. They started liking each other's photos and leaving cute comments, which immediately sparked rumors of another reconciliation. However, in July of the same year, Daily Mail magazine reported that the two realized that they weren't meant to be, and parted amicably.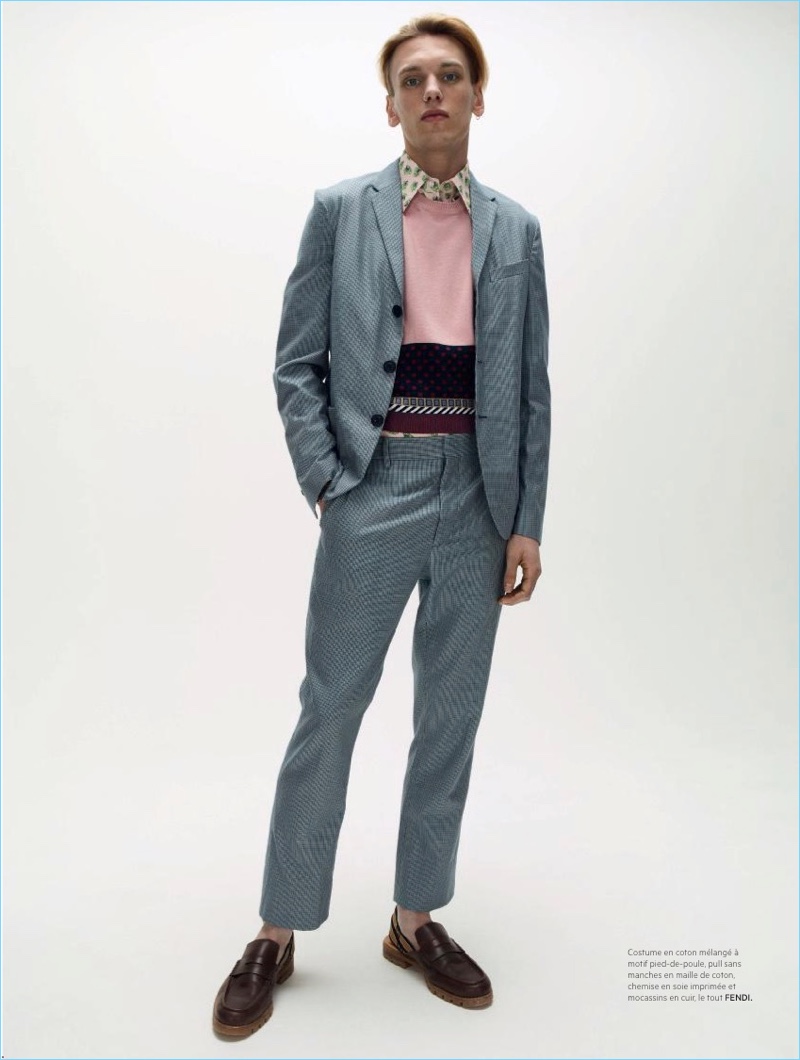 An insider said, "Lily and Jamie have clearly got a lot of history and they have been close for a long time, but in the end they decided they weren't right for each other, and it came to an end amicably." Following their third break-up, Lily and Jamie still remained on good terms.
In late 2018, the handsome actor fell in love with accomplished tattoo artist Ruby Quilter. It remains a mystery how and when the two met each other, but the couple made their red carpet debut appearance at the London premiere of "Fantastic Beasts: The Crimes Of Grindelwald" in November 2018.
Now – surprise, surprise, perhaps!? It is believed that Jamie and Ruby are still together, after two years, which is something of a record for the now 32-year-old Jamie. Just maybe he's of the age to settle down? We guess we'll have to wait and see if that's the case!