Who has Jason Statham dated? Girlfriend List, Dating History
• Jason Statham was born in 1967 in Derbyshire, England and is known for portraying tough guys in action films
• He was in a relationship with British model and TV star Kelly Brook from 1997-2004
• Jason then dated Australian singer and actress Sophie Monk from 2004-2006
• After that, he had a relationship with Israeli woman Alex Zosman from 2006-2010
• Jason is now engaged to Victoria's Secret model Rosie Huntington-Whiteley, with whom he has a son born in 2017
Jason Statham was born in Shirebrook, Derbyshire, England, on 26 July 1967 under the zodiac sign of Leo. He rightly bears the title of one of the hottest actors in Hollywood, who is known for portraying tough guys in action-thriller film titles, such as Frank Martin in the "Transporter" trilogy, and Deckard Shaw in the "Fast & Furious" franchise.
The famous heart-throb has stolen the hearts of the millions of women, including several famous ladies who couldn't remain indifferent to his charm and good-looks. Since there's always been a lot of curiosity about beautiful women he was romantically linked to over the years, we've compiled his dating timeline for you, so to find out more, just keep listening!
Even before he made his debut in the world of acting, Jason Statham became romantically involved in a relationship with British model and TV star Kelly Brook.
They met at a photo shoot, when Jason pursued a career as a model, starting their romance in late 1997 when she was only 18 years old, while Jason was 30. It was his first known-to-the-public relationship. Many believed that the two of them were meant to be, since Jason popped the question and they became engaged.
However, they parted their ways in the summer of 2004. It was reported that Kelly was the one who ended their relationship, because she fell in love with her "Three" co-star Billy Zane – they were even spotted getting cozy in the South of France in August of that year, which left Jason heart-broken. The Sunday Mirror magazine reported that he confided to his friend, "I can't believe Kelly has done this to me. She made me feel like a cuckold. It's over." The friend told the magazine, "At first, he believed Kelly's claims that she and Zane had just become friends while filming together.
But now he realises it was so much more than that," and added, "It's not just the public humiliation of his girlfriend parading with another man that has hit Jason. He absolutely adored Kelly and was distraught, but he's realised that the relationship was doomed and finally finished it."
According to Contact Music magazine, Jason even tried to renew their relationship. He made a call to her father Ken Parsons and told him, "I love her so much and want to sort things out with her. I want to marry her one day. She is everything to me." However, it didn't happen. In her 2004 interview with Hello! Magazine, Kelly opened up about their split, but claimed that they remain on good terms. She said, "I respected him throughout the whole thing and I was totally honest with him," but added, "He doesn't hate me or think I humiliated him. What would have been ideal was if I'd been single for a while and then met Billy, but it just doesn't happen that neatly."
She also explained that she changed over time, saying "I'm not the same as I was when we met; I'm a lot more complex now – a lot more high maintenance. And sometimes you don't know what you want until it hits you."
In 2014, Kelly released her tell-all memoir entitled "Close Up", in which she revealed more details about her relationships with ex-boyfriends, including Jason Statham – she even branded him as a "pig", claiming that Jason called her in 2013 and said, "I still love you so much', and I said, 'I still love you.' We'll always still love each other." She continued, "Then I read the next day that he'd broken up with Rosie so it was obvious why he called. […] Men are such pigs. He and Rosie got back together and I haven't heard from him since…" According to Independent magazine, Kelly also revealed that she once punched him in the face at the wedding of Madonna and Guy Ritchie.
Jason reportedly chatted to Hollywood actress Gwyneth Paltrow and then "started to swing his hips from side to side and do a little jive with his arms, saying: 'Gywnnie, Gwynnie, Gwynnie. Sexy, sexy, sexy!' He turned round, only to be met with my fist in his face." It led her to be criticized, and accused of trivializing domestic violence.
Recently, Kelly squirmed after her ex-fiancé was mentioned during her 2019 interview with Ashley Roberts on Heart FM "Breakfast Show". When Ashley described him as "multi-millionaire action hero with a supermodel fiancé and a star of one of the biggest film franchises in the world," Kelly interrupted her and said, "Ugh. Can we just stop? These are all the things you do not want to hear about an ex-boyfriend", then added, "He was skint when I was there. Trust me." On the other hand, the famous actor avoided mentioning Kelly in his interviews.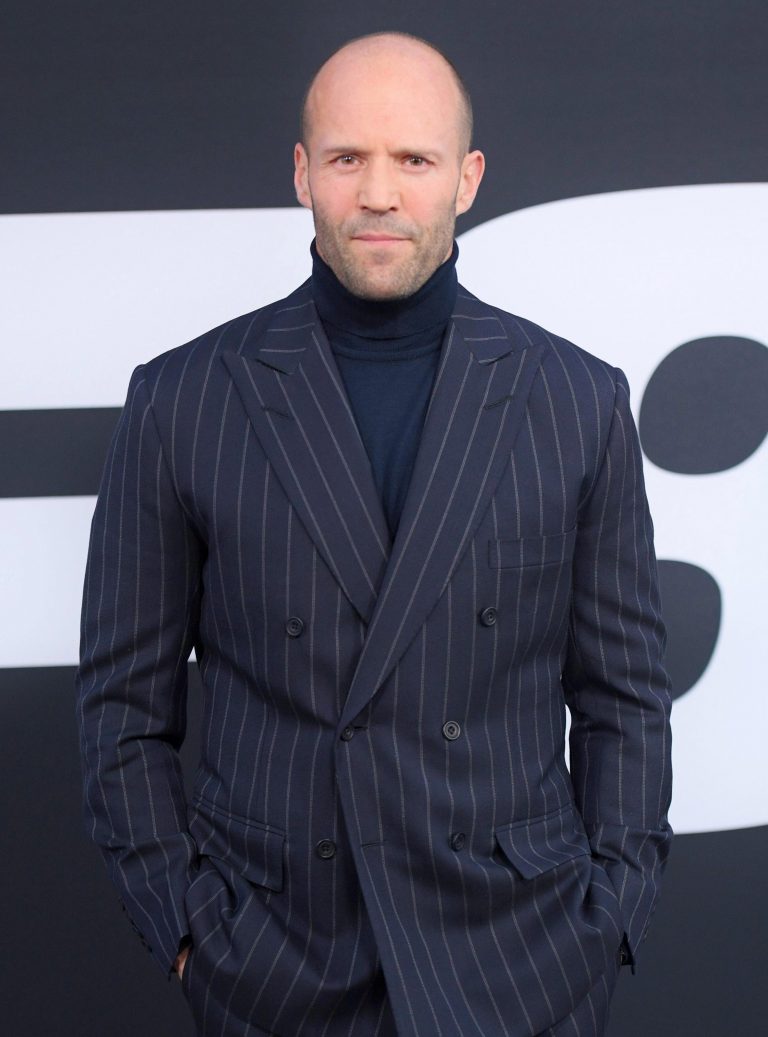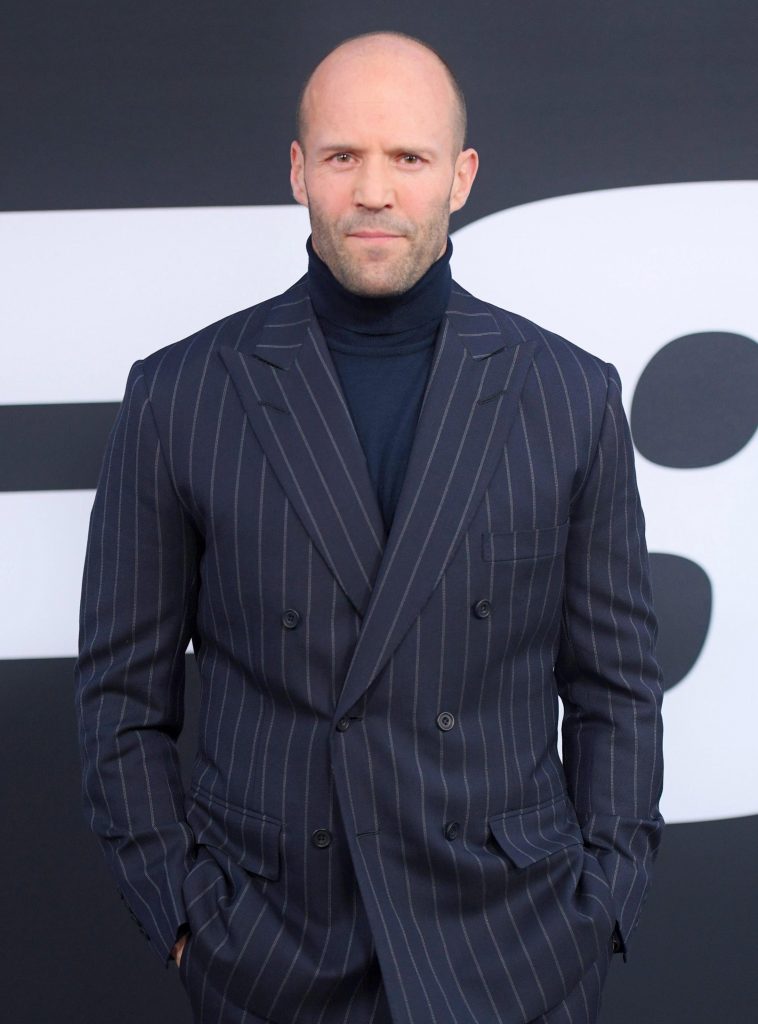 Despite these protestations, Jason soon became romantically involved in a relationship with Australian singer, actress and media personality, Sophie Monk. They met each other while filming "London" in 2004, and the two became an item in September that year. According to Mirror UK magazine, a source close to Jason said, "Jason was shocked when Kelly walked out and didn't even have the decency to tell him, but he's not so sore now the offers are rolling in, and he's seeing Sophie," and continued, "They get on really well and, although it's early days, everyone has noticed how happy he is. It seems Jason is having the last laugh now."
Still, after dating casually for less than a year, they ended their romance in August 2006. According to Daily Mail magazine, Sophie would confirm that she was intimate with the handsome actor during her appearance on "The Kyle And Jackie O Show" segment, entitled "Banged Or Haven't Banged", in 2017.
Then, quickly moving right along, the "Transporter" star put a spell on an Israeli woman, named Alex Zosman. They reportedly started dating in September 2006, however, little is known about their relationship in the media. The duo made red carpet appearances from time to time, and even in January 2010, they were spotted kissing on a yacht during their holiday in St Bars, which they spent together with Orlando Bloom and Miranda Kerr. However, just two months later, they ended their relationship; the reason for their split remains a mystery, but lack of later recriminations suggests that they parted their ways amicably.
Jason next, and perhaps finally fell for Victoria's Secret model Rosie Huntington-Whiteley. They met for the first time at a party in London in 2009, but became pretty close while they were filming "Transformers: Dark of the Moon" in 2010.
They immediately hit it off, even though he is 15 years her senior. The first rumors that Jason and Rosie were dating surfaced after they were noticed canoodling at South Kensington's Brompton Club in March of that year. A source told Daily Mail magazine, "They arrived together and took a table at the back of the club, with a few friends and a magnum of vodka, and they spent the night dancing together." During the following month, they went public with their relationship, which became difficult to deny, since they were spotted getting cozy at the Coachella Music Festival in Indio, California.
After dating for six months, Jason and Rosie took a step further and moved in together. In his 2015 interview with E! News magazine, Jason joked about what their life together looked like, saying "We get drunk and float around the swimming pool."
During the same year, Rosie gushed over their relationship to Self magazine – "We're best mates. He makes me laugh every day. I almost feel like I never had a proper boyfriend before!"
The lovebirds can be seen together at various premieres and public events, but they manage to generally keep their private life out of the spotlight. In 2019, Rosie finally revealed for Elle Australia magazine why they keep their marriage to themselves, saying, "We just kind of get on with things. We're pretty normal—we're not leaving restaurants separately," but adding, "People want to live on camera 24/7 but that's not us."
Unlike many other celebrity couples, Jason and Rosie didn't announced their engagement on social media platforms. She was spotted wearing a huge five-carat diamond engagement ring at the 2016 Golden Globe Awards event, and their representatives confirmed the news. Before the event, they were noticed vacationing in Phuket, Thailand, so many believed that Jason popped the question there, but that's never been confirmed.
According to The Sun magazine, jeweler Neil Lane revealed that the ring cost over £240,000, and said "Jason wanted something perfect and flawless and he kept coming back to this one. He knew it was right." In September of the same year, Rosie revealed more details about her relationship with the "Fast & Furious" star for Harper's Bazaar Australia, saying "I have an amazing relationship with my partner; he's by far the greatest influence in my life."
In February 2017, Rosie announced her pregnancy with their first child by sharing the photo of herself showing off her baby bump on her official Instagram account, with the caption "Very happy to share that Jason and I are expecting!" She gave birth to their son they named Jack Oscar Statham on 24 June. She shared the happy news with his fans through an Instagram photo, which she captioned, "Our little man arrived! Jack Oscar Statham 8.8lbs on Saturday June 24th."
In her 2018 cover interview with Harper's Bazaar magazine, Rosie shared her experience of being a mother, saying "It sounds so clichéd, but it's just been the most magical experience." She also described Jason as "the best dad. I can't even put it into words… It's really a beautiful thing to watch." In October 2018, she revealed more details about Jason's fatherhood skills to Extra magazine, saying "He is very happy to get up at 5 in the morning and do daddy duty and let me sleep an extra hour… he's very hands-on, he's a brilliant dad, I am very lucky, he's a great partner." Recently, the couple revealed that they would like to have more children.
Wedding Plans
During the same interview, Rosie also spoke about tying the knot with the love of her life. "I think the time will come," she said.
"We've been so focused on our work for so long, and Jack came along, we definitely talk about it. We're looking forward to that time, but it's also not a huge priority for us, we're so happy. I think it will be fun to do it when the baby's grown up a bit and he can be involved in the wedding," she added.
Two months later, it was reported by several magazines that Rosie and Jason were set to walk down the aisle on a New Year's Eve in 2018, and that the ceremony would take a place at their home in the Hollywood Hills. According to Elle magazine, she shut down those rumors by posting a screenshot of that news on Instagram, writing "Hmmm… this ones news to me!!" with the hashtag "fake news".
They are one of those couples who are proof that tying the knot isn't the key for a successful relationship. It is obvious that they are still going strong. We can only wish them to expand their family soon and live happily ever after!