Who has Jason Sudeikis dated? Girlfriends List, Dating History
Daniel Jason Sudeikis is an American actor, comedian, producer and writer, probably best known for his breakthrough roles in 'Horrible Bosses' and 'Hall Pass'. Sudeikis began his career performing improvisation comedy during the early 90s, working for the ComedySportz organization, later renamed to Comedy City, and iO Chicago, which earned him a position as a writer for 'Saturday Night Live'.
Jason eventually landed a place among the show's cast, but many fans might also recognise the brilliant actor for his recurring roles in '30 Rock', 'Portlandia', 'It's Always Sunny In Philadelphia', and 'The Last Man On Earth'. Since achieving his breakthrough in the film industry, Jason has starred in titles which include 'Colossal', 'Sleeping With Other People', 'Drinking Buddies', 'Booksmart', and also did voicing characters for the films 'Angry Birds' and 'Next-Gen'.
His latest success, which not only earned him Primetime Emmy Award nominations but also won him a Golden Globe for the Best Actor in a Comedy Series, is the 2020 released series 'Ted Lasso', which he also co-produced.
Born on 18 September 1975, in Fairfax, Virginia, Jason relocated with his family to Overland Park, Kansas, as a child, which he identifies as his hometown. There Jason attended Shawnee Mission West High School, where he played basketball, and later Fort Scott Community College on a basketball scholarship, however, he never finished his tertiary education. Jason's father, also Daniel Sudeikis, is of Irish and Lithuanian descent, but it's clear that he inherited his creative talents from his mother's side – Kathryn Wendt is the sister of veteran actor George Wendt, known for his portrayal of Norm Peterson in 'Cheers', and she's also the granddaughter of photographer Tom Howard.
For those interested in knowing peculiar trivia about the comedian, at a young age Jason was diagnosed with permanent Anosmia, a nasal condition that causes smell blindness in patients, so he has no sense of smell.
Aside from this anomaly, Jason's childhood seemed mostly average, but during his later years, Sudeikis' life became more interesting as he pursued a career in improv comedy.
Jason first began performing with a Kansas City, Missouri, organisation now known as Comedy City, eventually moving to Chicago, Illinois, where he studied at the Annoyance Theatre and IO Theatre.
During this time, Jason also performed with Boom Chicago in Amsterdam, Netherlands, and upon his return to the States in early 2000, at the Flamingo casino hotel in Las Vegas. While performing as part of the Second City Las Vegas comedy act, Jason caught the attention of 'Saturday Night Live' scouts who offered him a chance to work as a writer for the show.
In 2007, Jason landed a role in '30 Rock', which saw the beginning of his career on screen, and by 2013, Sudeikis's schedule was too full to continue his performances with 'SNL', consequently causing his departure from the show.
Jason began his film career with supporting roles in 'Watching The Detectives', 'Meet Bill', and several other credits, until making his breakthrough in 2011's 'Horrible Bosses'. As they say, the rest just became history, but as the funny man gained more and more attention, Sudeikis' fans, as well as the tabloids, expressed an increased interest in his love life.
As everyone wondered, who are the lucky ladies Jason won over with his humoristic charm?
Unsurprisingly, Jason has had no shortage of women and romantic partners in his life, and many of them could easily be considered some of the most attractive ladies in Hollywood. This list even includes the likes of Eva Mendes and Olivia Wilde.
Improvised Romance
While most Sudeikis fans would quickly associate his past love life with Olivia Wilde, many of the comedian's supporters and followers hardly remember the 'Downsizing' actor's first wife, which is quite a shame. Of course, Jason's romance with the screenwriter Kay Cannon happened long before he became an iconic figure in Hollywood, and considering the low-key nature of Cannon's impressive career, it would hardly be a surprise if even Sudeikis' most dedicated fans didn't know about his first love.
Kay Cannon is best known for her writing work on '30 Rock' and the 'Pitch Perfect' film trilogy, but hasn't gained much fame and exposure, despite her incredible resume.
In fact, few people familiar with Sudeikis would know Cannon, even if they are familiar with her work. The couple first met back in 1999, while their respective careers were only starting out.
At the time, Jason had returned from Amsterdam and already had a steady job working the Chicago comedy circuit, later performing with the Second City Las Vegas comedy cast, in which Kay also played a part. However, keeping up the comedy act was not in Cannon's future, and she moved on to become a full-time writer.
While their past relationship might be lesser-known, Jason hasn't been shy about revealing the details of his first marriage, having confided the truth to several publications, though usually only mentioning how and why things ended between him and Cannon. Some sources suggest that the couple met in Las Vegas, however, it's a wild assumption, especially when considering that they dated for five years before marrying.
Most of the details are now lost to history, and it's not known precisely where and when they met, but in June 2004 the couple tied the knot, placing the most accurate time and place of meeting back in Chicago. As it seems, the couple had a tendency to work together, as both eventually ended up on the set of '30 Rock', Jason as one of the actors, and Cannon as a supplementary writer. At first, Jason and Kay had a sweet romance, as many often do, but as Sudeikis revealed to GQ in a candid 2021 interview, their difficulties began quite early. Jason stated that their romance entered troubled waters once he accepted a job with 'Saturday Night Live', which prompted their hasty decision of getting hitched the following year.
As he told Lorne Michaels, the executive producer of 'SNL' at the time, he had to sacrifice the two things he loved the most to accept the writing vacancy available, namely his comedy acting and his wife. Of course, 'SNL' is based in New York, and the sudden relocation caused unnecessary friction in his relationship with Kay. Despite the difficulties, the couple held on for several more years, but sadly the tension eventually took its toll on both of them.
In 2008, the couple separated and by February 2010, their divorce was finalized. After four years of marriage and spending a total of nine years together, their once happy romance came to a bitter end. Although it was clear that Jason loved his wife, his career and it's future were far too important to sacrifice for the sake of love. In some relationships, compromise just wouldn't do.
Regardless, both Kay and Sudeikis moved on, and once again found happiness. Kay married fellow screenwriter and producer Eben Rusell, with whom she started a family, while Jason would later become involved in his most publicised relationship, with Olivia Wilde.
Undeclared Fatherhood
Following his divorce from Kay, Jason entered into a short-term relationship with 'Mad Men' actress, January Jones. While their relationship seemed like nothing more than a dalliance, the aftermath of their hook-up would long plague both partners. Jason later described it as his first public relationship since gaining prominence in the filming industry, and of course, like many celebrities, Jason valued his privacy.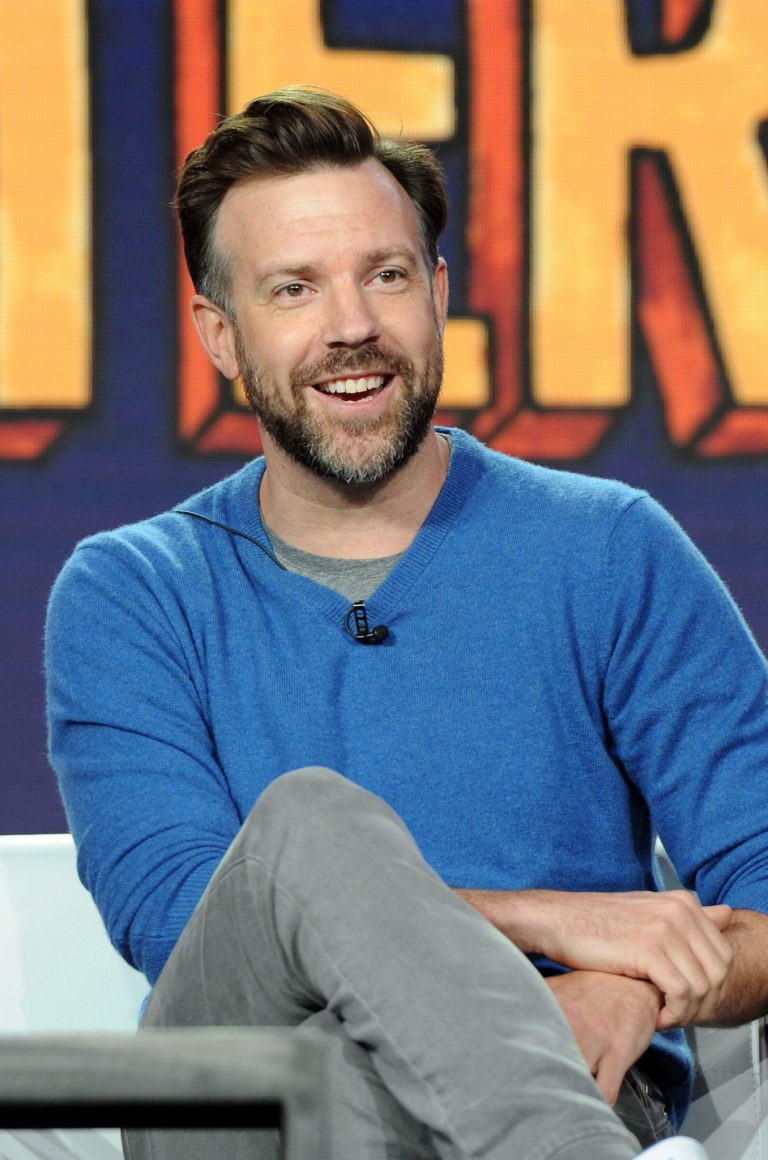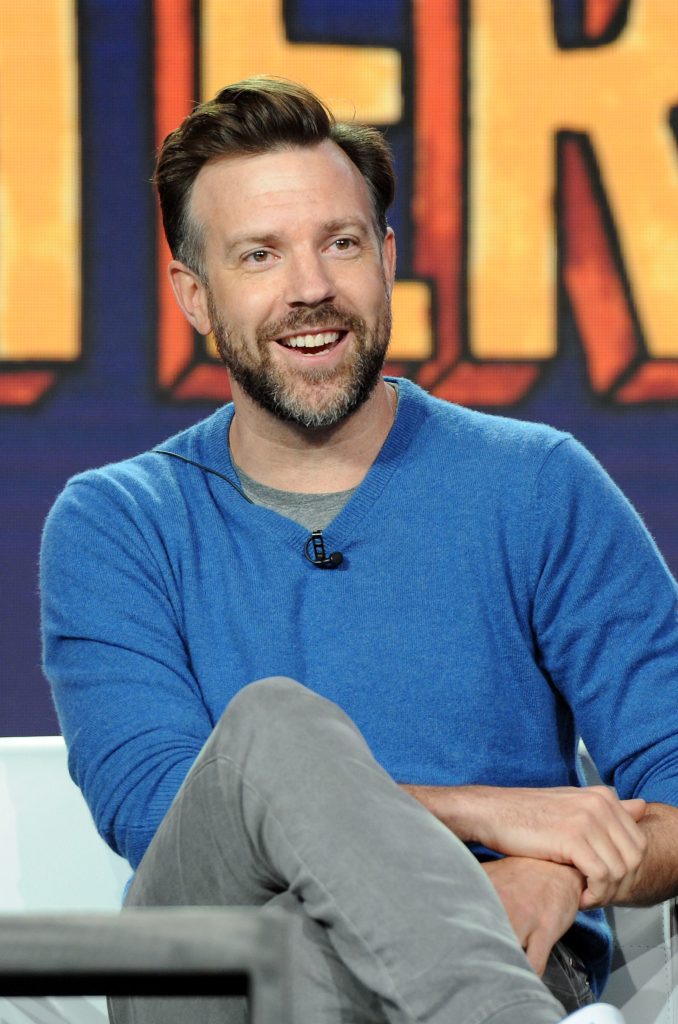 However, his high-profile fling with Jones ended up in nearly every gossip publication the moment they stepped out together, much to Sudeikis' dislike. The couple only dated for a couple of months in early 2011, shortly before coming out with Olivia. As some might know, 2011 was also the year that Jones gave birth to her first child, Xander, and since Sudeikis was the only man she was involved with at the time, his followers and the tabloids suspected him of being the father.
To date, Jason has not admitted to being Xander's father, and Jones, who also valued her privacy, remains reluctant to inform the world about this little detail. Naturally, the tabloids got fired up and published a lot of speculations, and with Jones never revealing who the father is, the media had the freedom to write whatever it pleased.
The number one suspect, however, was and always will be none other than Jason. While most people were concerned about the child and getting to the bottom of the truth, others wondered more about what went wrong between Jones and Sudeikis.
While dating, the couple seemed exclusive and very much in love, which is why their sudden and abrupt split came as a shocking surprise to their fans.
During his interview with GQ in 2021, Sudeikis seemed reluctant to reveal any details about the motivation for their break-up, making many now suspect that Jones could have fooled around. While this might explain why Jason never admitted fatherhood, there is as yet no solid confirmation or evidence to support this. As for the reason why the couple parted ways, there are several theories.
The first, and possibly most likely reason was their respective careers. At the time, Jason's career was at an all-time high, and the same was true for Jones. According to certain suggestions, the couple's relationship was strained by long distance and busy schedules. On the other hand, during his GQ interview, Sudeikis referred to the media attention focused on his romance with Jones as a trial by fire.
Although he didn't openly admit it, it's possible that the tension caused by their respective fame could have become the cause for their split. As mentioned, Sudeikis values his privacy, and tabloid interference could become too much for a rookie celeb yet to become familiar with the prying eyes and ears of the public. Regardless of their motivation, Jones and Sudeikis proved that they at least parted on amicable terms, when they reunited in 2015.
Both actors starred in the hit series 'The Last Man On Earth', and by all accounts, the atmosphere on set was void of any tension. However, everyone still wonders if Jason might be Jone's secret baby daddy. Truth be told, we might never know.
It Got Wilde
Later that year in 2011, Jason and Olivia became one of the most talked-about couples in Tinseltown, a romance many people can't stop gushing about. Oddly enough, while their romance was sweet and adorable, the reason most people's tongues wagged non-stop was that the couple seemed like the unlikeliest pairing to walk the red carpet.
Think about it – one of Hollywood's funniest men, and an actress best known for some of the most serious roles, which include credits such as 'House' and 'Tron'. Even more so, their personalities on the red carpet hardly seemed pairable, but against all odds, these two attractive, talented actors somehow ended up together. According to most sources, the couple met sometime in mid-2011 during a 'Saturday Night Live' wrap-up party; as Wilde would later admit, Sudeikis was so shy when they first met, she simply found him irresistible.
Olivia stated that he hardly spoke, and found it difficult to maintain eye contact. However, both admitted that the chemistry between them was undeniable, and things became wild very quickly. After dating for more than two years, Sudeikis popped the question in January 2013, but as everyone would know, despite their many years of being engaged and sharing children, the couple never got as far as actually tying the knot. Their eldest child, son Otis, was born in April 2014, and their daughter Daisy entered the world in October 2016.
Sadly, after dating for two years and being engaged for seven more, the couple announced their split in November 2020. Since they parted ways, Jason has remained secluded and reserved about the break-up, and it might not only be because of the global lockdown restrictions.
As one could expect, the split had an emotional toll on both partners; since then, Jason confided some details to GQ. Unfortunately, Jason didn't mention any reason for the break-up, and according to sources close to the couple, there was no dramatic motivation behind the split. Jason only stated that it would take time to heal, and said it was the kind of experience one either makes excuses for, or learns from.
According to an article published by People magazine, the split was amicable, and both partners agreed to commit their best in a co-operative effort at parenting their children. Now, nearly a year since their heart-breaking split, Olivia has moved on with a new partner, namely English singer Harry Styles, and seems to be at a happy place once more.
Hurting But Healing
The latest reports regarding Jason's love interests suggest that he might be dating English glamour model, Keeley Hazell. According to certain sources, the two met on the set of 'Ted Lasso' and have been growing closer together in the past couple of months.
However, the exact nature of their relationship currently seems rather uncertain. The latest reports published in July 2021, suggest that Hazell and Sudeikis are not romantically involved, and have only been spending time together as casual friends.
The two stars of the newest hit series 'Ted Lasso', virtually attended the Golden Globes Awards ceremony together, sparking even more rumours of dating. In the meantime, sources close to Sudeikis stated that the comedian has taken a negative stand about Olivia and Styles' blossoming romance, and has expressed his anger about the couple.
According to this unnamed source, Sudeikis became furious after he learned that Olivia started seeing Harry in October 2020, a month before they publicly announced their split, and was heartbroken about the sad news.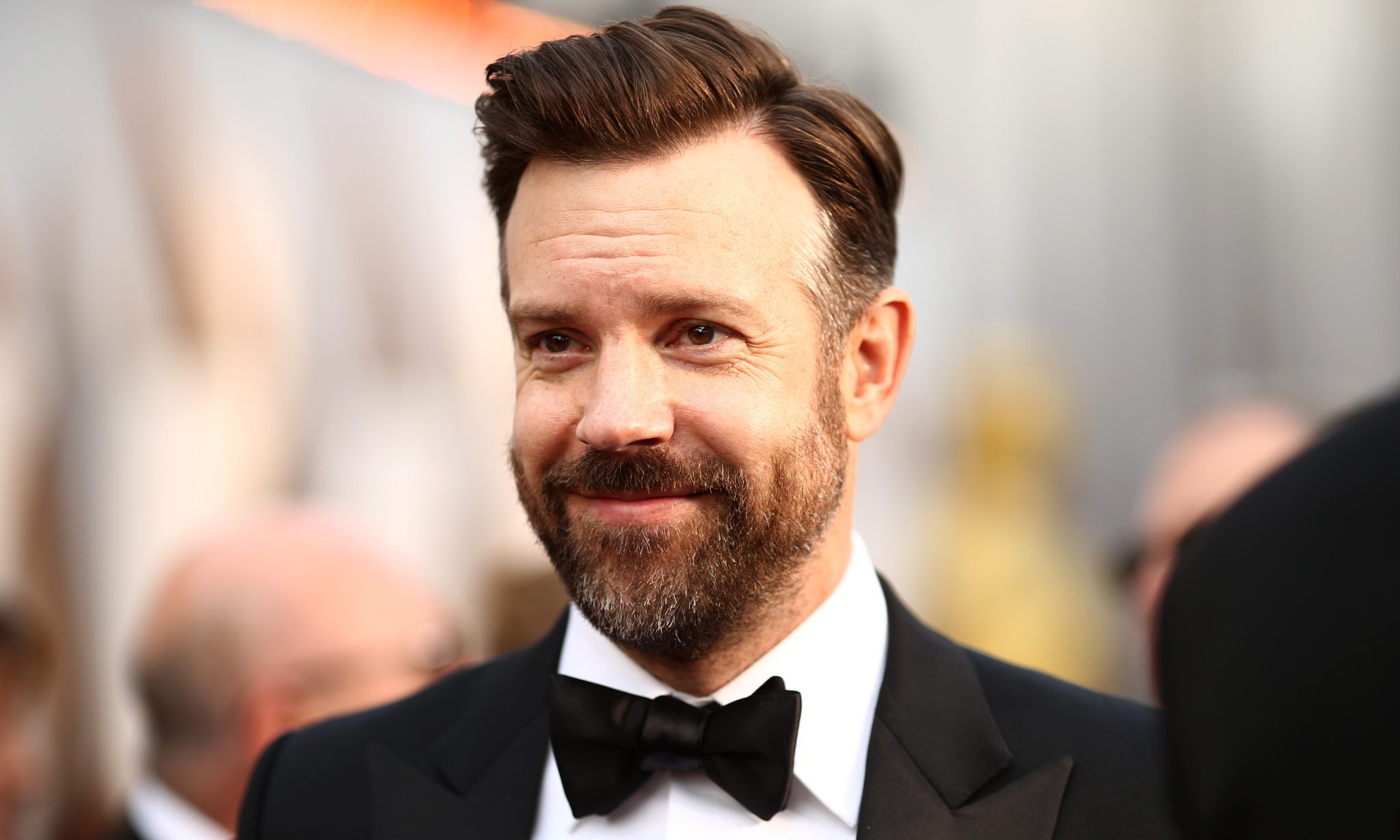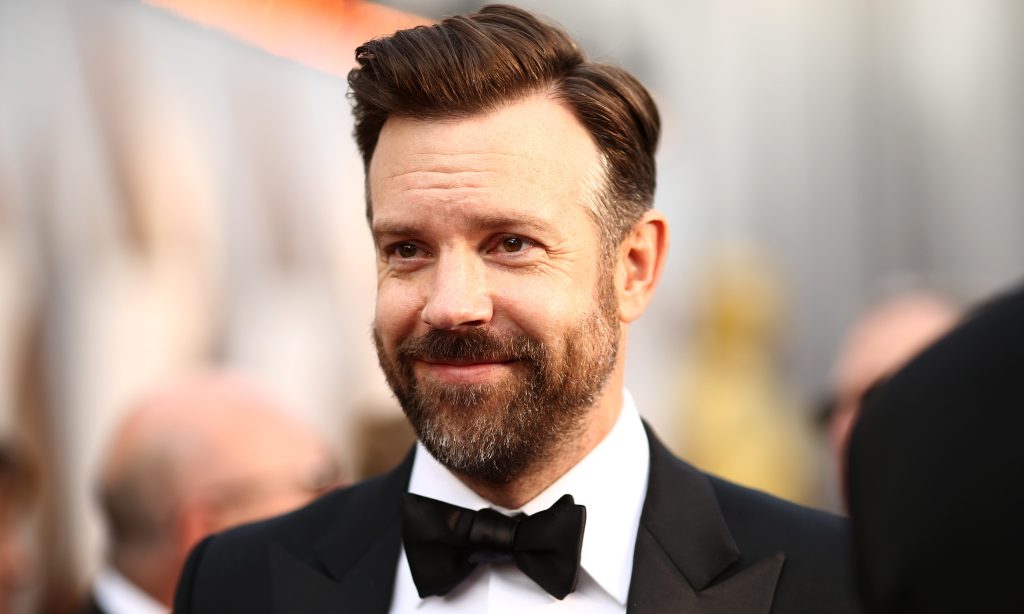 As far as Hazell and Jason's relationship is concerned, it would be best to wait and see how things develop, but most people believe that nothing serious is in the making between them.
However, other rumours have also surfaced since Harry and Olivia made their public appearance, suggesting that Jason might be warming-up to Russian model Irina Shayk, but this hasn't been confirmed, and might not be true, as according to the most accurate sources, Irina is enjoying a casual relationship with Kanye West.
The earliest reports regarding Shayk and West surfaced in early June 2021. For now, its best to assume that Jason is embracing his newfound bachelorhood, and although hurting from his failed relationship with Wilde, he is well on his way down the path of healing.
While fans are hoping he might soon move on with a new lady by his side, they are all wishing him nothing but the best in this trying time. Of course, with the latest season of 'Ted Lasso' to keep us entertained, it's clear that Jason makes tickling our funny bones his main priority for the time being, and, naturally, doing his best to be a father to Otis and Daisy.