Who has Jennifer Lopez dated? Boyfriends List, Dating History
As an icon of popular culture, Jennifer Lopez has long been acknowledged as a triple threat in the entertainment industry. She was Forbes' most powerful celebrity in the world in 2012, and she received her star on the Hollywood Walk of Fame the following year.
Jennifer Lynn Lopez hailed from The Bronx in New York City, to parents Guadalupe Rodriguez and David Lopez, who both moved from Puerto Rico to mainland US when they were kids, then met and fell in love. She and her two sisters had a Catholic upbringing, and their home was always filled with music, with the siblings putting on performances during family celebrations. Jennifer took dance and voice lessons from the time she was five until her late teens.
J.Lo, as she is popularly known, first attracted public attention in 1997, as she played the titular role of Selena in the film. Not only did she earn a Golden Globe Best Actress nomination for her performance, but she also became the first Latina to be paid a million dollars for a movie.
#CambiaElPaso Music Video Viernes 12am EST https://t.co/WXwLYQmvBq pic.twitter.com/qEj9xA4t8L

— jlo (@JLo) July 7, 2021
Her debut studio album, "On The 6" was certified triple platinum by the Recording Industry Association of America (RIAA) and sold eight million copies worldwide, with its lead single "If You Had My Love," topping the Billboard Hot 100. Her second studio album, "J.Lo," topped the Billboard 200 chart. She was just starting to make a name for herself, but had already shown she had what it takes to become big in the industry. She subsequently starred in movies such as "The Wedding Planner," "Maid in Manhattan," "Shall We Dance," and "Hustlers" that became blockbusters.
As one of the most popular and successful artists in the entertainment industry, it was natural that the public would interested in the men she dated, and married.
David Cruz (mid 80's-1995)
Jennifer and David were high school sweethearts. His best friend was dating her best friend, and David fell for her, and was with her the whole time she was starting out in television and movies.
After being together for almost a decade, they went their separate ways, and were last photographed attending the red carpet event for the 1995 movie premiere of "Money Train." When she visited her grandmother in The Bronx, they would run into each other as he lived in the same neighborhood. He died at the age of 51 in March 2020 from heart disease, which made news due to his past relationship with her.
Wesley Snipes (1994-1995)
Jennifer and Wesley were romantically linked when they did "Money Train." She still had a boyfriend at that time, but it didn't stop him from flirting with her. It wasn't really a big deal for her, but he got a bit more persistent and serious about it. Reportedly, he invited everyone for a night out and then dropped them off leaving her for last, and tried to kiss her. She rejected his advances, telling him she wasn't interested in him. This upset him and he didn't talk to her for a couple of months.
It was rumored that because of his bruised ego, a sex scene was added to the script.
There were conflicting stories about what happened here, in which the "Blade" star was either a gentleman or a total jerk during filming. In an interview, she mentioned going to a strip club to get a body double as she didn't want to do nudity, as she was young and scared at that time, but it seemed it didn't work out as she said in another interview that she never used a body double; she just made sure that a "love pillow" was used on a strategic area so there was no skin to skin contact.
Ojani Noa (1996-1998)
Ojani Noa was a Cuban waiter working at Gloria Estefan's Cuban restaurant in Miami Beach, and met Jennifer who was there in 1996 as she was shooting for the neo-noir thriller "Blood and Wine." They started dating, and Ojani proposed to her on the dance floor during the wrap party of the movie, "Selena." They were married in February 1997, but it was short-lived as they divorced in January 1998; the reason wasn't disclosed, although she once said that it was going to be tough for a Latino, a typical macho guy, to be with someone who earned more money than him, and lived in a house that she paid for.
After the divorce, Ojani worked as a manager with a salary of $1,000 a week in her Pasadena restaurant called Madre's in 2002 only to be fired after six months. He filed a lawsuit in 2004 for breach of contract, as he was let go 'without good cause or reason.' The case was settled for $125,000 in 2005 and they came to an agreement that he wouldn't reveal private information about their relationship for monetary gain.
However, in 2006 Jennifer sued her ex-husband to block the publication of a tell-all book about their marriage. Apparently, he was looking for potential publishers, which violated their previous agreement. It was also said that he asked for $5 million in return for not selling or publishing the book. In 2007, a judge approved a $545,000 arbitration award to her in that lawsuit, and a permanent injunction was issued against her ex-husband that prohibited him from 'criticizing, denigrating, casting in a negative light or otherwise disparaging her.' Ojani was ordered to surrender all materials about the book.
In 2009, Jennifer filed a $10 million lawsuit against Ojani, for planning to make a movie about them entitled "How I Married Jennifer Lopez: The J.Lo and Ojani Noa Story", using home videos that included footage from their honeymoon in which she was reportedly wearing a skimpy dress and getting spanked by Ojani. He filed for bankruptcy as he said that his legal battles left him broke, and destroyed his acting and modeling career. He was ordered to turn over everything related to the movie. Her ex-husband said that even without the videos, 'the movie is not dead. It's my story. It's me in Miami. It's a love story.'
Tommy Mottola (1998)
As Jennifer was seen around town in 1998 with Tommy, the CEO and chairman of Sony Music Entertainment at that time, people automatically suspected that they were dating, considering that they'd divorced from their spouses that year. His ex-wife, Mariah Carey, uttered the infamous line, 'I don't know her,' when she was asked about Jennifer Lopez, which alerted the public to the feud between the two, with Tommy was at the center of it, but not for reasons that their fans might think.
In Mariah's 2020 memoir, she wrote that as she was making the "Glitter" soundtrack, she cleared a sample of "Firecracker" by Yellow Magic Orchestra for "Loverboy", and recorded a duet with Ja Rule in "If We." However, before she could release the songs, Jennifer dropped the track "I'm Real" with the same sample that Mariah used, and featured Ja Rule on its remix. Allegedly, Tommy was behind all this, and promoted Jennifer to spite Mariah for initiating their divorce.
Sean "Puffy" Combs (1999-2001)
Sean and Jennifer met in 1999 as he worked on the music video of her single, "If You Had My Love," and co-wrote the music for "Feeling So Good" on her album. They didn't exactly say when he turned from being her mentor to her boyfriend, but in December 1999, they made headlines when they were arrested for criminal possession of a weapon, after they were caught by the cops fleeing the scene of a club shooting, and a gun was found in the trunk of the Lincoln Navigator they were in. The couple was at Club New York that night when Puff Daddy accidentally knocked a drink from the hand of one of the patrons, which started an altercation that escalated into a shoot-out, leaving three people wounded.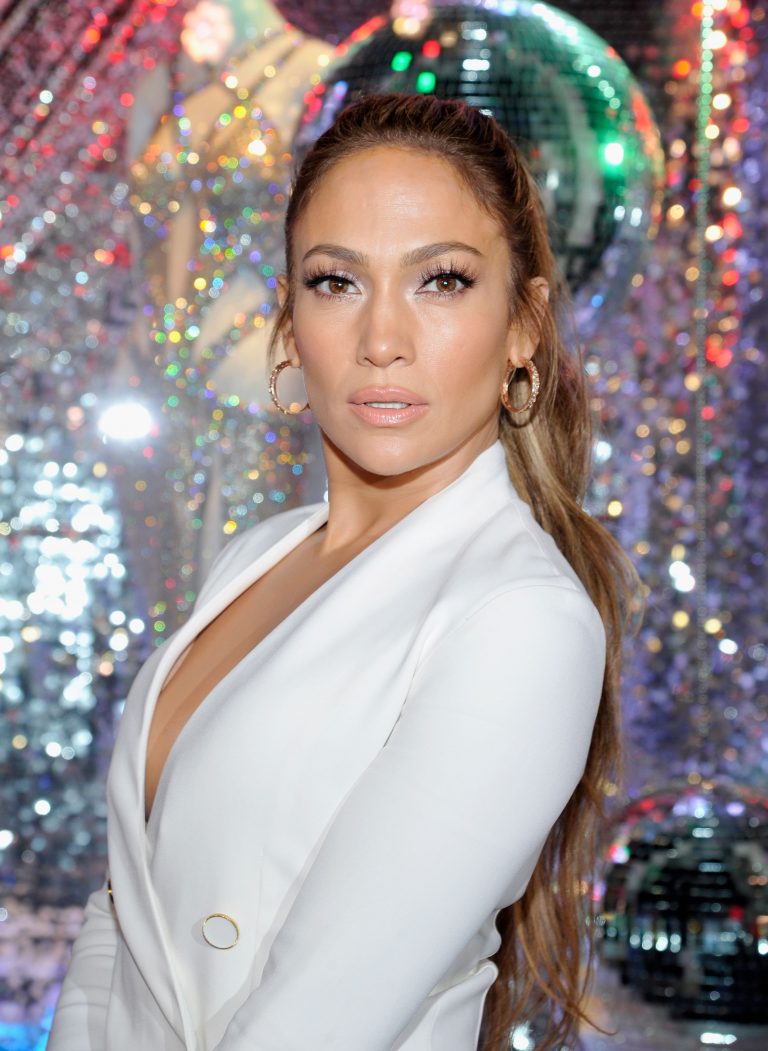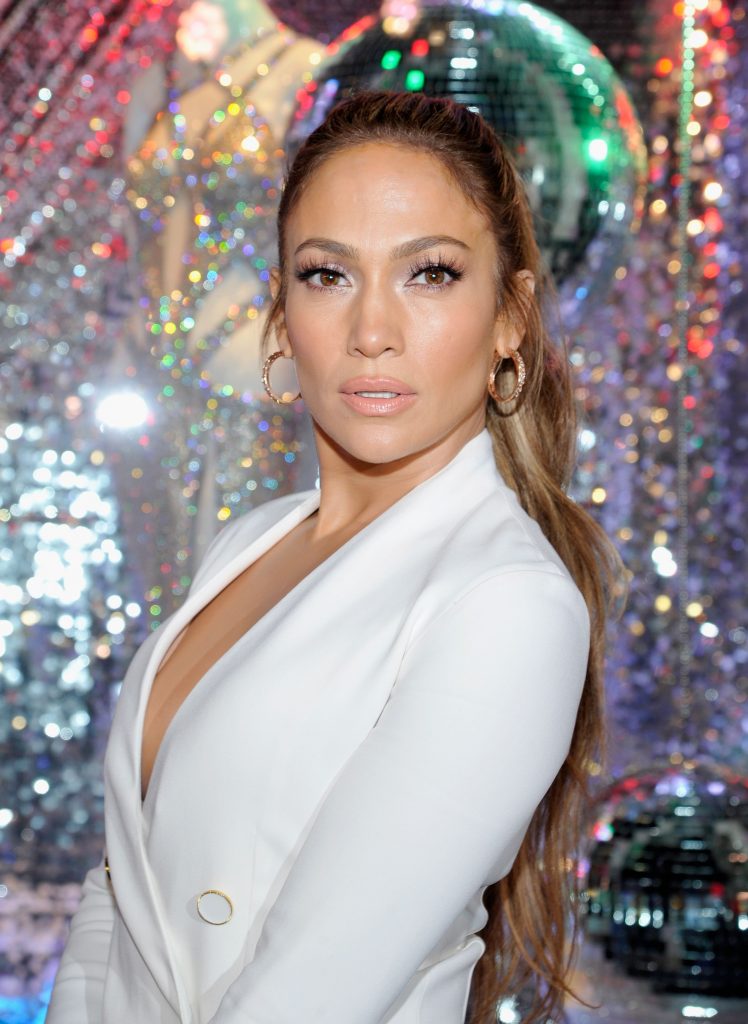 They were questioned at the Manhattan precinct – the district attorney elected not to prosecute her, and P.Diddy was acquitted of bribery and gun charges in March 2021.
The couple attended the 2000 Grammy Awards and made headlines again, but this time it was because of the green Versace dress that she was wearing. It inspired the creation of Google Images as people searched for a photo of her in that dress, but results only showed links at that time.
When they had broken up for good in 2001, people thought it was because the legal trouble they had from the shootout put a strain on their relationship, but that wasn't the case. She hadn't caught him, but believed that he was cheating on her, saying 'I was in this relationship with Puff where I was totally crying, crazy and going nuts, it really took my whole life in a tailspin.'
Cris Judd (2001-2003)
After being in a 'torrid relationship' with Diddy, Jennifer found someone sweet and refreshing in Cris.
The two met back in 2000 as she was doing the music video, (MV) for "Love Don't Cost A Thing", and he was hired as a back-up dancer. They were married in September 2001 in a private ceremony in Calabasas although there were a few incidents of people being arrested as they tried to sneak in; they also had to rent the airspace!
Their marriage ended after nine months, when she filed for divorce in July 2002, citing irreconcilable differences. She had good things to say about Cris and the last thing she wanted to do was to hurt him, but she realized that 'marriage is not just about love.' Walking away from him and what they had wasn't easy but they simply didn't have what it takes to make it work.
The media attention they received wasn't what caused their split, as Cris knew what he'd signed up for when he became involved with someone as famous as Jennifer. He said that it just didn't work out.
Marc Anthony (2004-2011)
Marc was smitten when he first met J.Lo backstage of the 1998 Broadway show, "The Capeman," as he said to her, 'One day, you're going to be my wife.'
❤ #MarcAnthony #teconozcobien pic.twitter.com/g9kUiF5pBo

— Floria Emilia (@KatherinAlemanH) July 6, 2021
The chemistry was clearly there when she appeared in his MV for "No Me Conoces" (You Don't Know Me), and when they sang a duet, "No Me Ames" (Do Not Love Me) for her album.
Less than a week after his divorce from his first wife, former Miss Universe Dayanara Torres, was finalized in June 2004, Marc and Jennifer were married in a private ceremony in her Beverly Hills home. She shared that their love was deep and meaningful, and they made each other better people. Anthony said, 'She's my girl, and I mean that in every step of the way. In every sense of the word, in all kinds of ways.' She gave birth to twins in February 2008 and named them Max and Emme – People Magazine paid $6 million for the first photos of the twins.
Although there were rumors of infidelity on Anthony's part, it still came as a shock to their fans when news of their split was announced in July 2011. They released a joint statement that went, 'We have decided to end our marriage. This was a very difficult decision. We have come to an amicable conclusion on all matters.'
They also requested that their privacy to be respected in this painful time in their lives. Anthony filed for divorce in April 2012 and it was finalized by June 2014. She retained physical custody of their kids although they were co-parenting. As they continued to work together, she was asked if there's a possibility of a reconciliation to which she said that they were better-off as friends.
Casper Smart (2011-2016)
Jennifer next found love in the arms of Beau "Casper" Smart, who was 18 years her junior. They met on the set of the MV for "Dance Again" – he was one of the back-up dancers and 'occasional chair' in the choreography. They were both single at that time so there was a lot of flirting going on. Casper said that there was a connection between them, but they never thought it would get serious as they were just having fun. Before they knew it, they were spending more and more time together.
Jennifer was coming from a relationship that she thought would last forever, so she was devastated when it didn't. Casper became her best friend, someone who gave her the support she needed at that time, and he helped her heal emotionally.
The two just clicked despite the huge age difference, and didn't think too hard about what the future would bring, as she said, 'We're loving this moment right now. We make each other happy.' They had an on-again, off-again relationship for five years, before ending things for good in August 2016. Casper admitted to being too young and too selfish to handle a relationship with a woman who has two kids. According to one source, she kicked him out when she caught him cheating on her.
Drake (2016-2017)
Drake and J.Lo were rumored to be dating in 2016, when a photo of them came out with her curled up on his lap, with his arms wrapped around her – according to sources, they actually posted the same photo on their Instagram account at the same time. Jennifer said that they were just hanging out, and writing a song together. As he was 30 and she 47 at that time, people started wondering if J.Lo was into younger men. She denied this, saying that age had nothing to do with liking someone.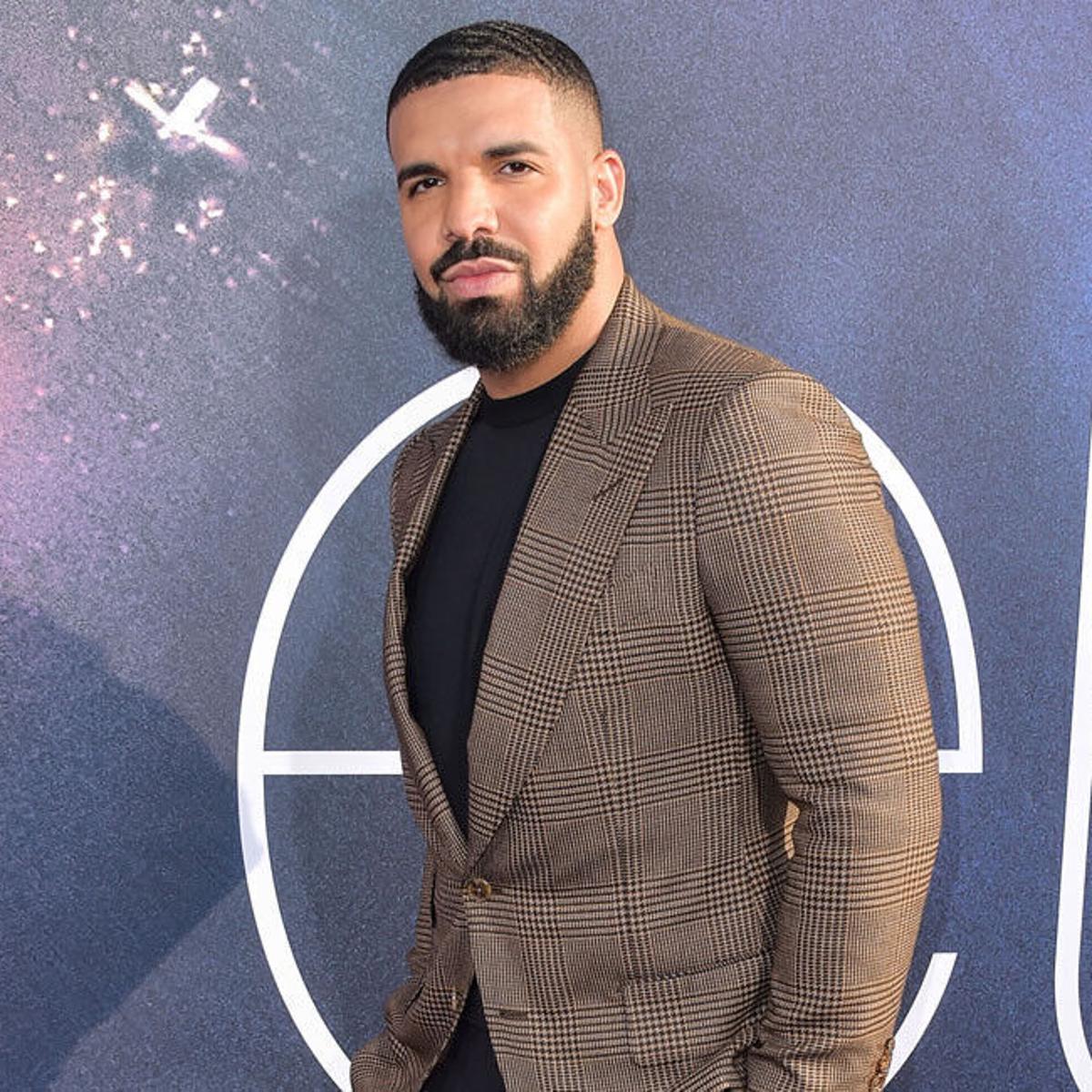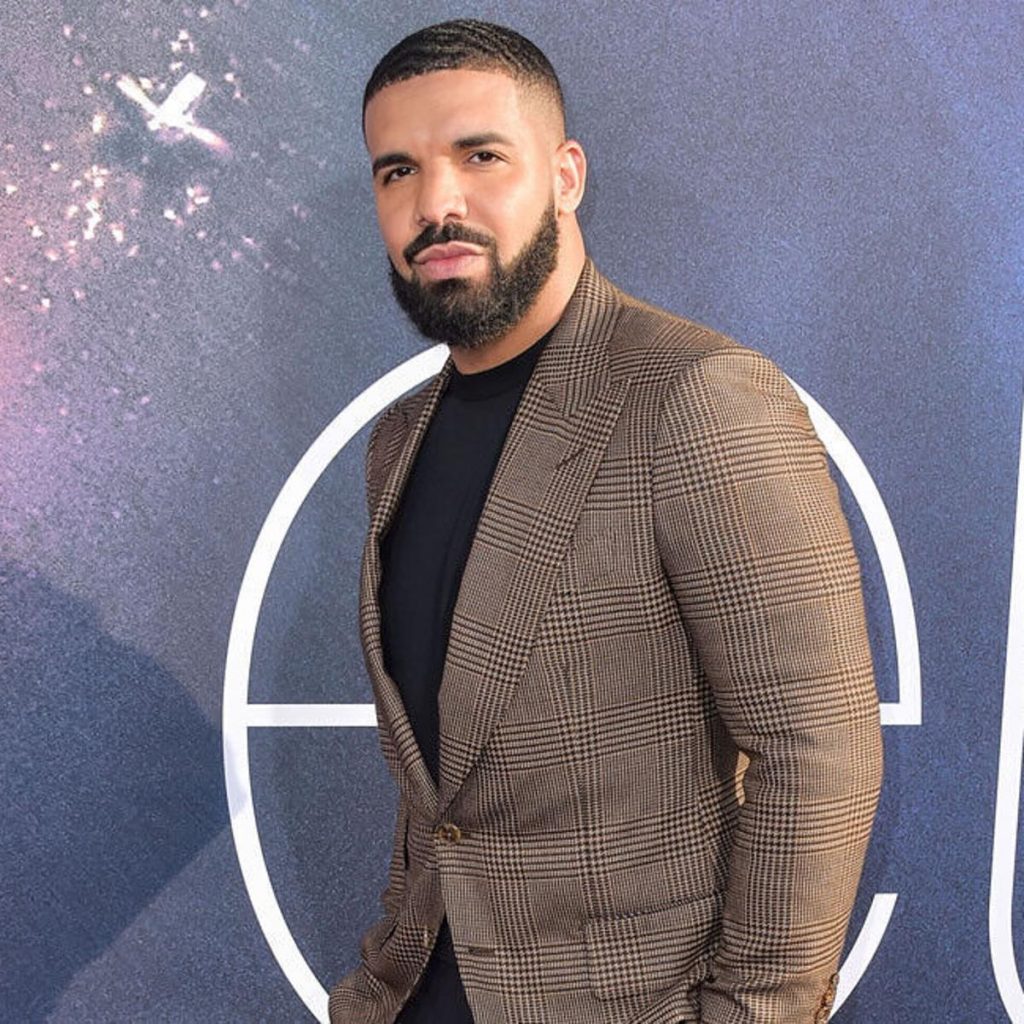 The fling lasted for two months, and the reason why it went no further than that was because he was reportedly photographed on a date with another woman while he was in the Netherlands. In the track "Diplomatic Immunity," Drake wrote a verse about her, which went '2010 was when I lost my halo. 2017 I lost a J.Lo. A Rotterdam trip had me on front page, though.' In another track entitled "Free Smoke," he wrote about drunk-texting her. It was said that while Jennifer was doing her residency show in Las Vegas, Drake's "Hotline Bling" started playing, and she suddenly said, 'Huh, bootycall,' then gave a dramatic hair flip.
Alex Rodriguez (2017-2021)
Just when fans thought that Jennifer had found the right man for her in A-Rod, they called off their engagement in April 2021 after being together since 2017, and becoming engaged in March 2019 while in the Bahamas.
In May 2005, she and Marc attended a baseball game in Queens where they met and shook hands with Alex Rodriquez, who was playing for the New York Yankees at that time.
They reconnected in 2017, as she happened to see him as she was having lunch somewhere. She approached him first and then he texted to invite her for dinner; they hit it off, and it went from there. Even her kids got along fine with his children from a previous marriage; during the quarantine, they all lived together and got to spend quality time with the kids.
Rumor has it that the reason for the split was that A-Rod was cheating on her with the actress Madison LeCroy. The "Southern Charm" star denied the rumors, saying that Alex 'never physically cheated on his fiancée with me' and explained that she just talked to him in 'an innocent way.' It was her co-star who accused her of flying to Miami to hook up with the famous ex-MBL player whom he didn't name but people presumed it to be Alex, and that they were 'jerking off on FaceTime all the time.'
At first, Alex was still hoping he and Jennifer could work things out, but he had 'come to terms' that it was over between them after news of her and Ben Affleck rekindling their romance came out.
He was shocked and hurt at how quickly she had moved on. A source from J.Lo's camp said that there were trust issues that she couldn't get past, and she realized that it was time to let go.
Ben Affleck (2002-2004, 2021)
Bennifer is back! In May 2021, the internet was abuzz with the news that Ben, 48, and J.Lo, 51, were hanging out, after he was spotted leaving her L.A. home. It was reported that they spent some time in his home in Montana as well. If there was any doubt at all that they were back together, it was dispelled when they were caught kissing. The couple attended her sister Linda's 50th birthday celebration at the Nobu restaurant in Malibu, with her 13-year-old twins present as well. They weren't hiding the relationship at all, with their public displays of affection. He was also seen sporting the same silver watch he wore in "Jenny From The Block" MV. According to sources, Jennifer was planning to move to L.A. and make a fresh start with him.
Ben and Jennifer first became a couple in 2002, and were given the nickname "Bennifer," which actually made the celebrity couple portmanteau a thing in Hollywood. They worked together in the romantic-comedy movie "Gigli," but it was a critical and commercial failure. Some people blamed it on the stars' lack of chemistry on-screen, but it certainly wasn't the case off-screen. By November 2002 the two were engaged, and J.Lo had a 6-carat pink diamond on her ring finger, but they called off the engagement in September 2003. This time around, everyone was rooting for the couple, as they hoped that "Bennifer 2.0" would be for keeps.
Jennifer once said in an interview that 'It seems like in this life, you're always surrounded by people, you're never lonely, but it's very lonely.' She felt that in getting married, she would always have somebody, but she already knew that life doesn't work that way. Fans were hoping she would find what she's looking for in Ben.
Well, as of mid-2021, the partnership is still alive, but for how long and in what form… would you like to guess?