Who has Theo James dated? Girlfriends List, Dating History
• Theo James (born Theodore Peter James Kinnaird Taptiklis) is an English actor who came to prominence for starring in the role of Tobias 'Four' Eaton in "The Divergent Series" film trilogy, and portraying David in the "Underworld" franchise.
• He has won several Teen Choice Awards as well as a People's Choice Award.
• He has been in a relationship with Irish actress Ruth Kearney since 2009.
• He has been romantically linked to other famous ladies like Shailene Woodley, Taylor Swift, and Dakota Fanning.
• Theo and Ruth eventually married in a top-secret ceremony in 2018, and they remain a strong couple to this day.
Born Theodore Peter James Kinnaird Taptiklis in High Wycombe, Buckinghamshire, England, on 16 December 1984 under the zodiac sign of Sagittarius, he came to prominence for starring in the role of Tobias 'Four' Eaton in "The Divergent Series" film trilogy, and portraying David in the "Underworld" franchise. Thanks to his accomplishments, the handsome actor has won several Teen Choice Awards as well as a People's Choice Award.
Regarding his personal life, unlike many other celebrity personalities, Theo James isn't very open, and tends to keep all the detail about it away from the eyes and ears of the public, although it's known that "The Divergent Series" star has been romantically linked to beautiful Irish actress Ruth Kearney since 2009. Over the years, there have been many rumors that the two had actually broken-up, so many have linked him to other famous ladies, including Shailene Woodley, Taylor Swift and Dakota Fanning.
Nonetheless, he have proven to everyone that he only has eyes for Kearney.
Anyway, we did a little research about his dating history! So, just keep listening 'til the end and you are going to find out all the details!
Even though he may have been romantically involved with several girls before his debut in the world of acting and rise to stardom, Theo James' first known-to-the-public girlfriend is beautiful Irish actress, Ruth Kearney, best recognized for landing the role of Jessica 'Jess' Parker in "Primeval", and starring as London in "Flaked".
Little is known about how and when they met each other, since it was before they achieved worldwide fame. It couldn't be unnoticed that both of them attended the Bristol Old Vic Theatre School in Bristol, England, so many believed that they crossed their paths there back in 2009, and probably started dating during the same year.
According to Inquisitr magazine, they stepped out publicly with their romance at the Los Angeles premiere of "Underworld: Awakening" in January 2012.
Although their popularity grew rapidly over the following years, Theo and Ruth kept their relationship low-profile. Like many other couples, they've had a lot of ups and downs, and reportedly even broke-up and got back together several times; however, neither of them have commented on the subject.
Shailene Woodley – Rumored
In April 2014, rumors started swirling around that Theo James had ended his romance with Irish actress, and had fallen for his "The Divergent Series" co-star Shailene Woodley.
Their characters were romantically involved on the screen, and in his March 2016 interview with The Fresno Bee magazine, Theo James admitted that both of them just wanted their on-screen relationship to look real. "The hard part of playing the relationship is making sure it doesn't feel artificial. Hopefully, we did that with this movie" he said. So their on-screen chemistry sparked those rumors, and many believed Theo and Shailene had become an item in real life as well.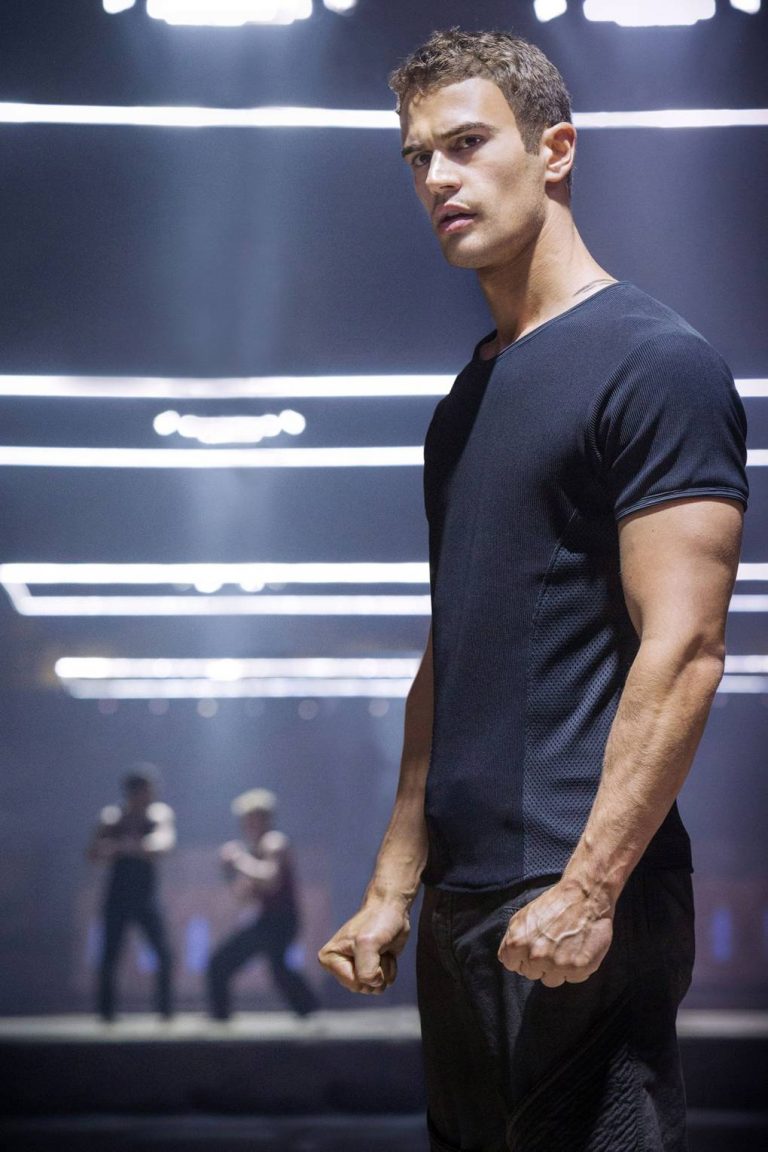 Moreover, Fashion & Style magazine reported that the duo was spotted having lunch at a restaurant, and locking their lips while they were waiting for the bill. An insider shared that they "seemed very passionate towards each other." It turned out later that this article was just an April Fool's article, a joke. Both of them dismissed the rumors of romance, and claimed that they were nothing more than co-stars and good friends.
In her March 2014 interview with Teen Vogue magazine, Shailene said, "That's crazy! I never thought about that. I haven't had time to think about a relationship! I literally have not had a boyfriend in almost five years. I've never even hooked up with anybody I've worked with on a movie."
Following his rumored relationship with Shailene Woodley, Theo James sparked rumors that he went on a few dates with famous American singer-songwriter Taylor Swift in May 2014 – it was reported that she was trying to make the handsome actor her new boyfriend. According to Classicalite magazine, she asked her friend to ask Theo's friend "if there was a chance they could meet up for a date in Los Angeles", but his friend told her to :go away" and that Theo wasn't interested in dating her. End of rumors!
Although everyone knew that the famous actor was off the market, many continued to associate him with other famous ladies. Following the release of Andrew Renzi's 2015 drama film "The Benefactor", Theo James and Dakota Fanning's on-screen romance sparked rumors that they had become romantically involved into an off-screen relationship. The rumors turned out to be false, but the two of them proved to be great actors, as they convinced the audience that they were together.
📸 | New Theo James picture via Ruth Kearney Instagram stories update pic.twitter.com/FzYcpXCzhb

— Theo James Brasil (@theojbrasil) September 27, 2020
Theo James and Ruth Kearney – Wedding
As time passed, Theo James and Ruth Kearney managed to save and strengthen their relationship, despite all these rumors and speculations. In September 2015, Pop Sugar magazine reported that they were spotted together while taking a stroll in New York City, and in the following month, the couple was photographed locking their lips during their vacation in Prague, Czech Republic. They apparently proved that their love was real and that they are strong enough as a couple to overcome numerous speculations.
During the same year, the rumors started swirling around that the couple had taken one step closer to marriage, ss Theo allegedly proposed to Ruth; however, he shut down those rumors in his December 2016 interview with Entertainment Tonight magazine, saying, "I was never engaged."
Theo James and Ruth Kearney eventually swore everlasting love to each other at a top-secret wedding ceremony in Islington Town Hall in London, on 25 August 2018. In order to keep their marriage private, they didn't reveal any information about their wedding.
https://www.facebook.com/PureDestiny001/photos/a.438681352916236/810285229089178/
They are still very secretive about their marriage, but they sometimes reveal details. In his March 2020 interview with Evening Standard magazine, Theo described his wife as "very sanguine, thoughtful and funny" and added that their relationship "made sense pretty early on." He also said, "It's interesting being together this long, because we have really navigated through the very beginnings of a career to lots of different percolations of it. That can be really hard at times, but also that brings certain strengths to a relationship which helps us being together long term."
It is obvious that they are still going strong and we can only wish them to live happily ever after!