Who has Joe Rogan dated? Girlfriends List, Dating History
• Joe Rogan is an American podcaster, comedian, and former actor.
• Joe Rogan is most well-known for presenting 'Fear Factor' and his podcast 'The Joe Rogan Experience'.
• Joe Rogan had a long-term relationship with American actress Jerri Manthey.
• Joe Rogan married his current wife, Jessica Ditzel, in 2009 and is a father to three daughters.
• Joe Rogan's podcast is available on several platforms, including Spotify and YouTube.
Joe Rogan is an American podcaster, comedian and former actor, whom many might recognise as the presenter of 'Fear Factor', through which Joe earned his initial stardom. Although easily recognised, fans of the reality game show might be surprised to learn that one of the world's most popular presenters is a man of many talents. After 'Fear Factor's' finale in 2006, Joe rapidly expanded his career to include endeavours in several directions.
Born Joseph James Rogan on 11 August 1967 in Newark, New Jersey, Joe spent his early childhood in Newark, the son of a local police officer, Joseph senior. At the age of five, Joe's parents separated and divorced, because of Joseph Sr's abusive behaviour. Joe later admitted that he hasn't had contact with his father since he relocated with his mother to San Francisco, California, in 1974 at the age of seven, where he would spend the next four years of his life.
At the age of eleven, Joe relocated once again to Newton Upper Falls, Massachusetts, near Boston. He attended Newton South High School, where he competed in outside sports as a student of Taekwondo. During his earlier education, Joe competed in Little League Baseball, but later opted to rather study martial arts. Joe started with Karate, though switched to Taekwondo when he started his high school career.
Then he competed in various contests, earning the state title as the full-contact champion for four consecutive years, and aged 19, Joe won the US Open Taekwondo Championship in the lightweight division. He also supplemented his training with amateur kickboxing, earning a 2-1 record in local competitions.
At the age of 21, Joe retired from martial arts competitions following possible health risks. Joe complained of frequent headaches that persuaded him to retire before he suffered serious, irreversible injuries. He later enrolled at The University of Massachusetts' Boston campus, though deciding that it was pointless, Joe dropped out of college, spending a few more years in Boston, before moving to New York.
During his stay in Boston, Joe secured his living by working various jobs, which included bouncer posts at local nightclubs where his martial arts certainly convinced patrons to behave. During the day, Joe worked as a Taekwondo instructor for Boston University, delivered newspapers, worked as a chauffeur, and did part-time work for a private investigator.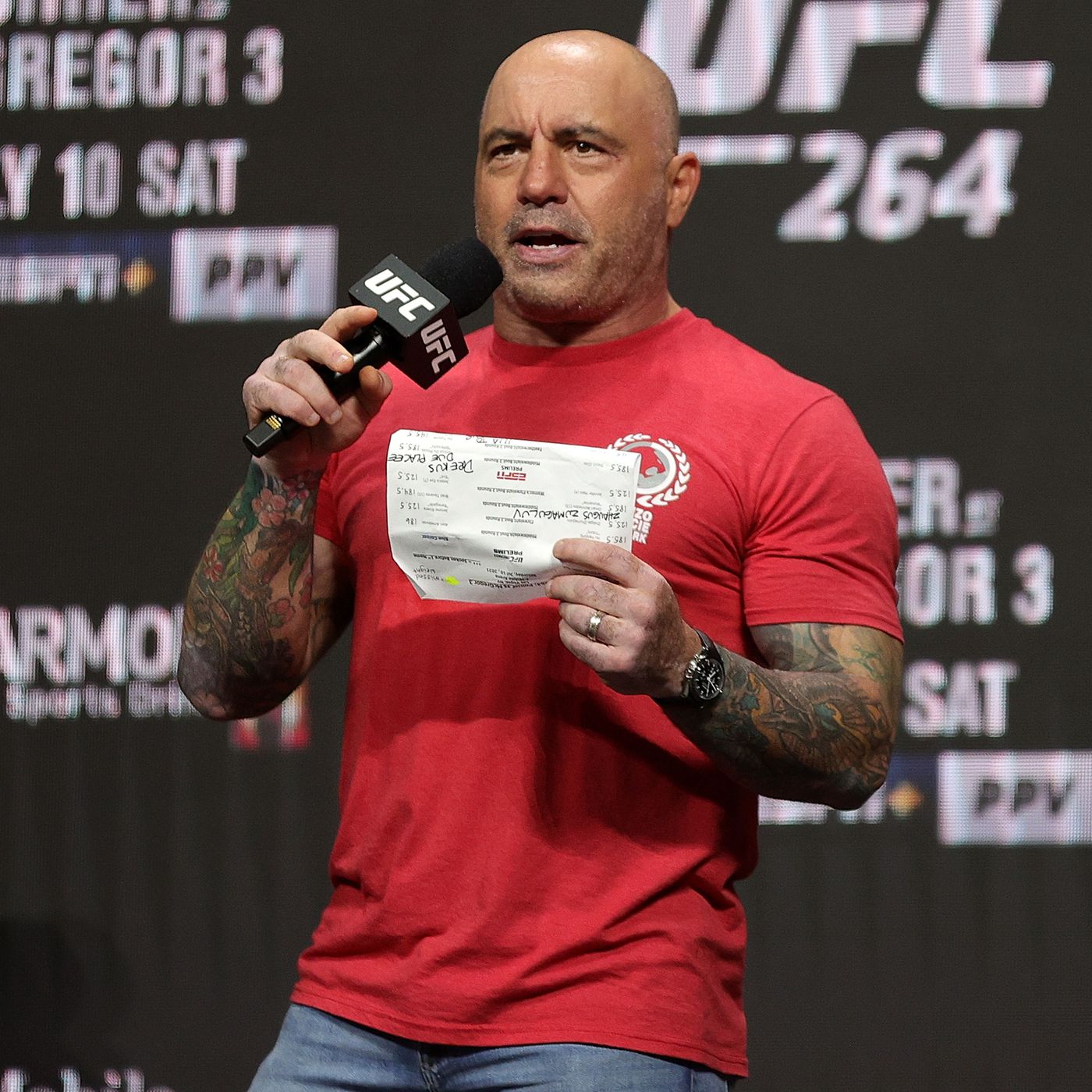 Joe also worked in construction at times, while dedicating his free time to developing his stand-up comedy act. After giving-up the idea of a career in kickboxing, Rogan turned his attention to comedy.
In 1988, Joe secured the beginnings of his career in stand-up comedy after performing an open-mic routine at the Stitches club in Boston. His act gained the attention of a talent scout, who in 1990 convinced Rogan to move to New York and promote his work there.
Sadly though, things didn't turn out to be profitable, with Joe scraping by to survive, so Rogan then relocated to Los Angeles, California, where his comedy act eventually became popular. During this time, Joe landed roles in the mini-series 'Hardball', and the sitcom 'News Radio', while continuing to perform stand-up routines at local clubs and comedy theatres.
In 1997, Joe again took an interest in martial arts, though this time around he intended to join the latest contest, the mixed martial arts Ultimate Fighting Championship.
After two years, Rogan retired from the UFC due to financial instability, but in 2001 Joe made his reappearance at the fighting events, having accepted a job as a color commentator.
That same year, Joe also landed his spot on 'Fear Factor', and pretty soon became a familiar face in homes around the world. The popular gameshow's success ensured that Rogan would earn some fame as a celebrity, which he exploited for his latest project, 'The Joe Rogan Experience'. Joe, along with his good friend and fellow comedian Brian Redban, created the podcast in 2009, and after going through some changes, it eventually grew popular among an expansive audience.
In 2015, the podcast achieved more than 11 million downloads, and as of January 2021, 'The Joe Rogan Experience' became available on Spotify. Boasting a contract with Spotify worth more than $100 million, 'The Joe Rogan Experience' is guaranteed to grow in success.
Despite being one of the most colorful celebrities in Hollywood, certainly considered a multi-talented star, Joe's love life seems to be in complete contrast to his professional life. Make no mistake, many would consider Rogan an attractive man, and adding success to repertoire makes Joe only more of an eligible bachelor.
However, Rogan has kept his love interests at a minimum, setting up just a subtle history of lovers.
An Obscure Past
Seriously, digging up Rogan's past affairs, romances and dalliances was no easy task, mostly because the man's private past seems to be very elusive.
As sure as his fans might be that no scandals would be uncovered, it doesn't seem too strange that Rogan is capable of hiding his history.
After all, Joe did perform 'tasks' for a private detective in Boston. On the other hand, Rogan's earliest history while living in Boston and New York hardly gained any attention. At the time, Joe had only just started his career as a comedian, not being the likely subject of a juicy tabloid story.
Despite this, one could nonetheless expect there to be some stories. In fact, the earliest relationship that can be uncovered among Joe's past flirts is a long-term affair with American actress and 'Survivor: The Australian Outback' contestant, Jerri Manthey.
Now, the exact truth behind their relationship is up for debate, though it's commonly accepted that the two dated for several years, and at one point were serious enough to marry. Most sources place the beginnings of Joe and Jerri's relationship in 1997, long before either of them gained any exposure on television.
Though no one knows how the couple met, their unfortunate split in 2003 has, however, been detailed several times. According to nearly all sources, the couple parted ways after Jerri ended the relationship, accusing Joe of cheating on her. During a later interview on 'The Howard Stern Show', Jerri confessed that she was indeed the one who ended the relationship.
Since then, Joe has also admitted the truth, stating that he wanted an open relationship, but Jerri would not commit to such a lifestyle.
Considering these words, it's not hard to believe that Joe would try to attain some form of freedom.
Joe has openly defended and supported the use of psychedelic drugs such as LSD, and also actively supports the recreational use of cannabis, claiming that it allows people to explore themselves without inhibition.
So Joe and Jerri split after dating almost six years, and as it happened, the break-up was very bitter. Since then, it seems neither Jerri nor Joe has any love reserved for the other.
Keeping It Short and Sweet
Rogan didn't immediately seem set on finding another long-term commitment, and for some time appeared to enjoy his bachelor freedom.
That was until 2007, shortly following the closing finale of 'Fear Factor', when rumours surfaced suggesting that Joe had become involved with Thai beauty Lakana Zee.
Although fairly unknown, many MMA and UFC fanatics might recognise Lakana as one of the many models promoting the fighting competitions. Despite his efforts to keep his personal life out of the papers, news of Joe's latest involvement could not be kept quiet. Unfortunately, no details survived from the stories and publications, with most sources only publishing speculative information.
No one knows how they met, and in fact the relationship was never confirmed. As soon as these rumours started, they came to an end, and with it any possibility that Joe and Lakana could be starting a family.
Though, considering how good Joe is at keeping his private life secret, one might as well assume that Rogan and Zee had a brief but sweet romance. As proof of his ability, following his dalliance with Lakana, Joe went on to marry his wife, Jessica Ditzel, who for many years Joe's fans hardly even knew about.
Braving Commitment
While marriage in concept seems as frightening as a 'Fear Factor' episode. or a pit of scorpions to some people, Joe proved to the world that he was never afraid of commitment, as his ex-girlfriend, Jerri, would suggest, since he married Jessica Ditzel in 2009.
Having kept all details private, along with the proposal and the ceremony, there is little to tell Joe's loyal fans about their romance. In fact, Jessica is seen so rarely in public that the couple was married for several years before news even reached the entertainment tabloids.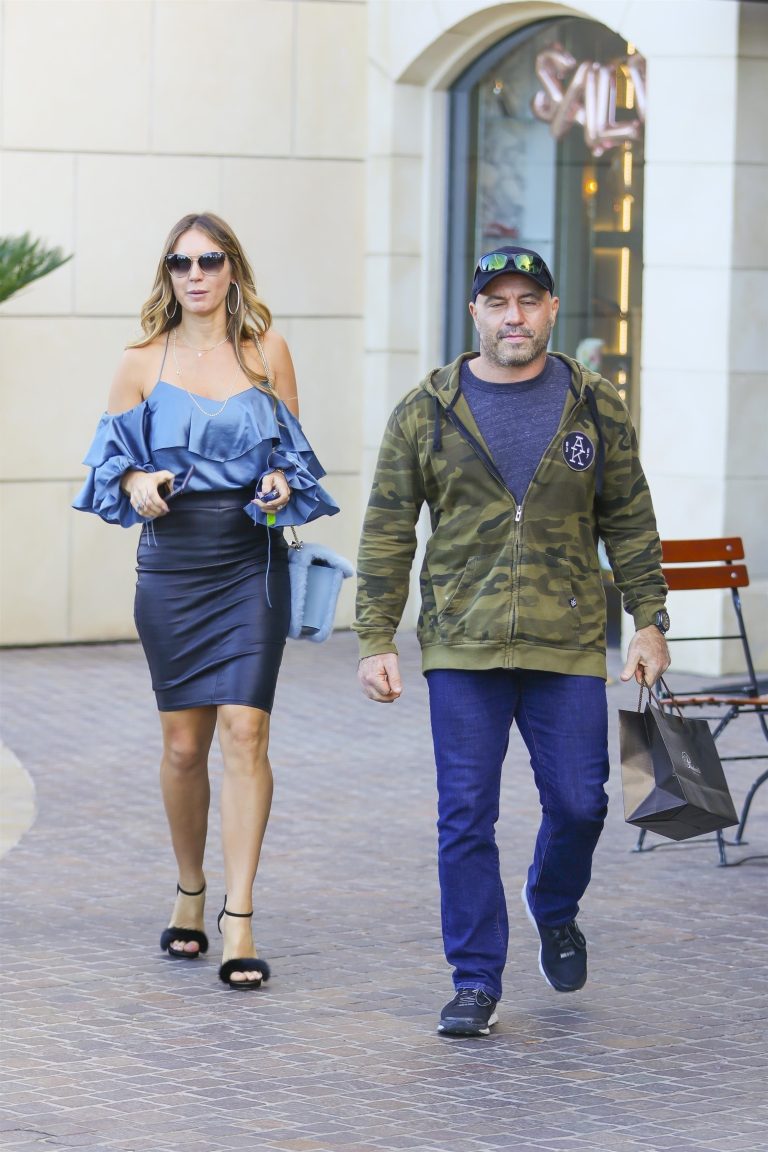 All that is known about Jessica is that she used to be a cocktail waitress, though where exactly she worked remains an obscure detail. As such, no one knows how Jessica and Joe even met, but they've been happily married for the past twelve years. Any difficulties they've faced have been kept private, but just as much has been any good news.
However, for those who don't know, Rogan has since become a father to two adorable daughters, the elder twelve-year-old Lola, and the younger eleven-year-old Rosy. Joe is also a father to Jessica's firstborn from a previous relationship, twenty-four-year-old Kayja Rose, whom Joe later adopted as his own daughter.
For more than a decade, the Rogan family has lived a quiet, prosperous life, with Joe successfully keeping his family out of the tabloids. For those who simply can't get enough of Joe, or how he tickles the funny bone, 'The Joe Rogan Experience' is available on several platforms, including but not limited to Spotify and YouTube.