Who has Justin Timberlake dated? Dating History Since Youth
Despite Justin Timberlake's long-term and seems-to-be-happy marriage to Jessica Biel, the rumors on his flings still appear here and there, yet no one knows what Jessica feels about those rumors. Even though there is no news on any controversies in their family, Justin's private life is still in front of the cameras and so the media.
Born on 31 January 1981 in Memphis. Tennessee, USA, Justin experienced a rather conservative upbringing, as his father, Charles Randall Timberlake, worked as a choir director at Baptist church. His mother, Lynn Bomar Harless, was also watching her kids attentively, to know about and control everything that was going on in their lives. However, Justin found a way to spend time with his first girlfriend, Danielle Ditto, who he met in his hometown when they both were in seventh grade, when they were both almost 14 years old.
Justin was already cast for The All-New Mickey Mouse Club, joining Christina Aguilera, his future crush Britney Spears, and Ryan Gosling. Nevertheless, he found the time to see Danielle when he came back home to Millington, Tennessee. Daniella shared she didn't even know what The Mickey Mouse Club was, as she didn't have cable TV at home, so when she first met Justin and he gave her an autograph, she didn't even know why he did it, so she wrote her name on the card and gave it back to him.
At the moment of Justin's eventual break-up with Britney Spears, Danielle somehow found it appropriate to reveal details of their teenage romance, as if she wanted to add fuel to the rumors of Britney supposedly losing her virginity to Timberlake. In her interview with Radar Online, she confessed that she and Justin lost their virginity with each other, and Danielle couldn't wish for a better partner for that important moment: 'Justin was the perfect guy for it.
He is sweet, gentle and thoughtful. It was almost like he was trained to be the perfect gentleman'. She also shared that they were once caught by Justin's mother while the two were in bed. Daniella insisted they were not having sex at the moment Lynn came in, but it was obvious what they were doing.
After that case Justin and Daniella's parents did everything they could to drive them apart,
forbidding them to meet, to see each other, so the lovers had to hide in their friend's house to steal some moments to be together. 'Our families broke us up. It was terrible', Daniella recalls the last days of her romance with Justin. The singer then departed for his tours, leaving Daniella in Millington all alone. In 1996 they eventually broke up after Justin found out Daniella kissed another guy while they were still dating: 'There was a guy who was my best friend. One day he drove me home and kissed me.
It wasn't that big a deal, but I knew it was wrong'. Daniella said she didn't pick up the 'phone when Justin called her, but she knew she had to reveal the truth to him. In her own words, he was very upset, and she tried to convince him that the guy meant nothing to her, but within two weeks they broke-up. Little is known of Danielle's current situation, except that she's now a trained nurse.
Soon after his break- up from Daniella, Justin started dating someone who understood his lifestyle. It was another singer, Veronica Finn, who was touring around the US with her Innosense band. Veronica later admitted they were not 'typically dating', as they had little time to spend together, often too busy working. However, when they were both in their hometown of Memphis, they went to the park, to the movies, enjoyed each other's company in cafes, as all 'normal' couples do. According to Veronica, they first met in 1995 while he was still dating Danielle. 'I was a girl version of Justin – we hit it off right away', she recalls the days of their relationship.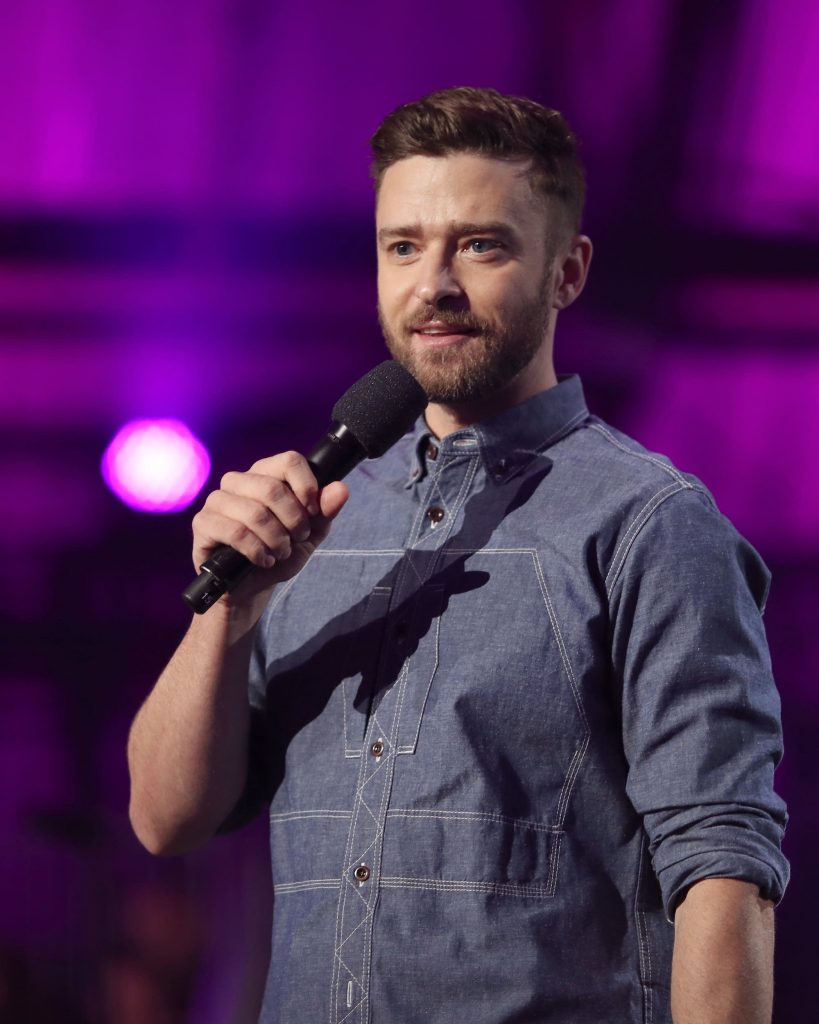 Nevertheless, their fling didn't last long as Veronica was suspicious that he was cheating on her while on tour, to which Justin never admitted, but the couple eventually split in 1998. Details of their romance only surfaced in 2012, revealed by Veronica right before Justin's marriage to Jessica Biel. No one knows if she wanted to ruin the wedding of her ex-boyfriend, but in fact her story didn't influence Justin and Jessica's relationship, only giving the tabloids some food to eat.
After Justin, Veronica dated American singer Jive Jones. As of 2020, she has quit singing to pursue a career in real estate.
When Justin's fame was rising high, and he was touring with NSYNC and promoting their first studio album, he started dating American singer Fergie. She wasn't at all new to the entertainment industry, as from 1984 to 1989 she starred in "Kids Incorporated" series, being the longest-running cast member in the series. She also sang in the all-girls trio Wild Orchid, along with Renee Sandstrom and Stefanie Ridel, with whom she was reported to have had a lesbian relationship.
Justin and Fergie's affair occurred long before she joined the Black Eyed Peas hip-hop band, but were said to date for only two months from June to August 1998. During her interview with Watch What Happens Live, she admitted that their fling was not 'all that serious', so they broke-up quite soon.
Long after her affair with Justin, Fergie married Josh Duhamel in 2009, but they divorced in 2019 after more than fifteen years in a relationship.
According to singer Tonya Mitchell's story, it was Justin's grandfather, Bill Bomer, who was first to meet her, back in 1998. Being a friend of such celebrities as Willie Nelson and Johnny Cash, Bill was a well-known person in the music industry, adding to this the growing popularity level of his grandson. Bill heard Tonya singing a country song at St. Jude's Hospital, and offered to organize a meeting with Justin so he could hear her singing and maybe introduce her into the industry.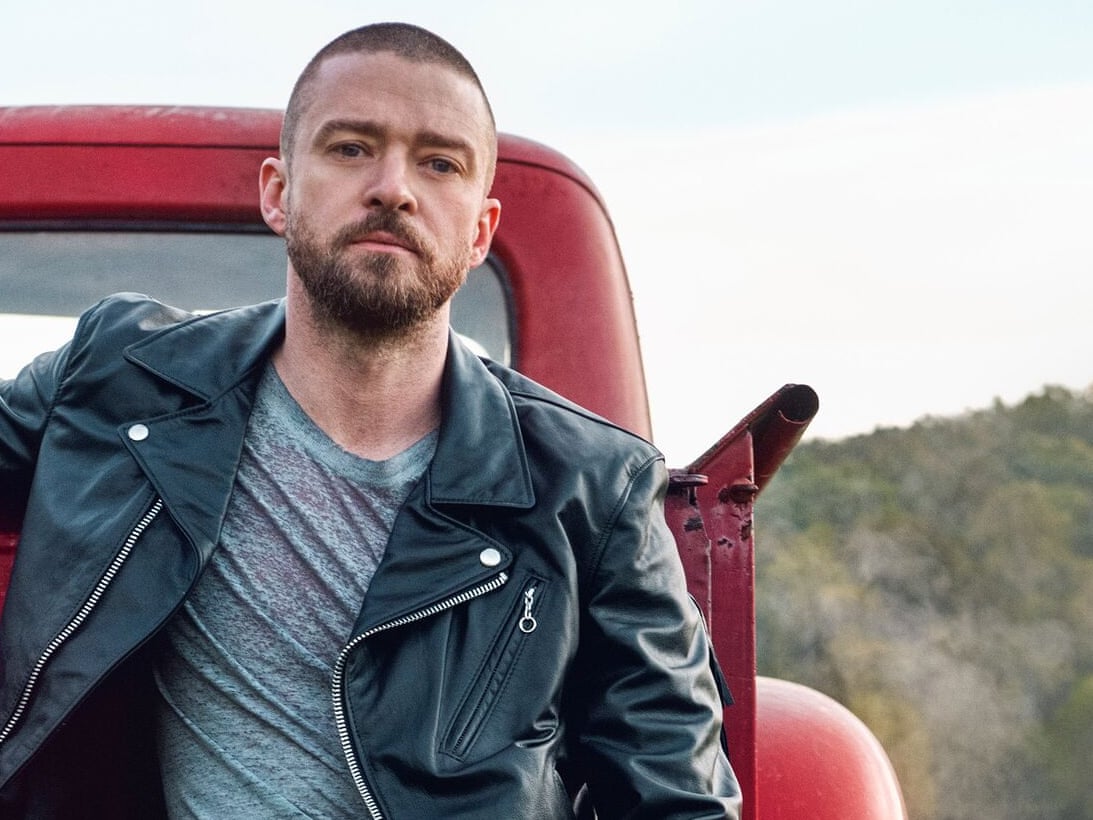 In August 1999 Tonya and Justin became good friends, and his mother Lynn became Tonya's manager, with Mitchell signing a contract with JustinTime Entertainment company, owned by Justin. The photos of Tonya and Justin hanging around at her house were later exposed by Tonya herself, stating her grandparents found them years later after they were made. Some sources state that Justin and Tonya dated for about 10 months through 1998 and 1999, before his relationship with Britney Spears. However, other sources claim Justin cheated on Britney with Tonya, or vice versa, secretly visiting her in her home in Orlando, Florida.
Tonya went on tour with NSYNC in 2001 as an opening artist for the Pop Odyssey Tour. In July 2001 she quit Universal Records soon after she lost her father, who passed away earlier that month. Tonya then focused on her personal life, ultimately quitting her singing career and marrying Jason Essary, who worked as a car salesman.
In 2004 Tonya welcomed their daughter Scarlett, but in 2006 she appeared on the MySpace website stating that she was going to get back to singing. She also reached Justin's MySpace page and wrote there: 'Hey babe! Long time no see… hope to hear from you soon 🙂 Love Tonya', which instantly became the subject of tabloid stories, as at that moment Justin was dating Cameron Diaz. All in all, Justin's fans were pretty sure Tonya used any opportunity to promote fake controversy and publicity by using Timberlake's fame.
According to several sources, Britney Spears and Justin started dating in June 1999, when Britney was still riding the wave of exploding popularity through her diamond certified album "…Baby One More Time", released in January that year. They are said to not have been interested in each other while starring in The Mickey Mouse Club, as at the time they were only 10 and 11 years old respectively.
However, they became close friends in 1998, and started dating in a year, becoming the most discussed couple among teenagers around the world. They began appearing together at various red carpet events, often wearing matching or complementing outfits. In 2001 they made what is now called an 'iconic' appearance at the American Music Awards, wearing matching denim outfits. Speculation on Britney losing virginity with Justin was huge, but the couple kept silent on their private life. Later, in her third book "Through the Storm: A Real Story of Fame and Family in a Tabloid World" Britney's mother Lynne Spears, would reveal that her daughter lost her virginity at the age of 14, causing a huge scandal, and calling the story of Britney's 'saving herself for marriage' a big hoax. Meanwhile, Britney and Justin participated in the "Challenge for Children" charity basketball match in 2001, appearing in Los Angeles together, and in the same year also performed together at the Super Bowl Halftime Show.
The studio where we shot this in NYC was big enough to fit 2 cars and motor cycle … bigger than the stage at Vegas!!! It was HUGE and I felt like an insect 🐜 PS Ellen von Unwerth official is the coolest ever.

Posted by Britney Spears on Friday, December 20, 2019
In June 2001 Britney suspected Justin was cheating on her with his ex-girlfriend, Tonya Mitchell. As Tonya was still touring with NSYNC and spent a lot of time near Justin, Britney had a reason to feel uncomfortable. It is also known that Tonya once picked up Justin's phone when Britney called him and answered that Justin was… in the shower. Sources close to Spears said that 'she went berserk' and 'threatened Tonya that if she ever caught her around Justin again there'd be a cat fight'. Britney was also very busy touring, while promoting her album "Britney", which was released earlier in 2001, so she felt too exhausted to find out if Justin and Tonya really had something between them behind her back. The rumors of Britney cheating on Justin appeared to be louder than his alleged affair; the news of Britney's fling with her choreographer Wade Robson caused Timberlake to lose his trust in his beloved, so their relationship was hanging on a thread.
Justin and Britney officially broke up in March 2001, which left her depressed and angry, as according to many sources, she saw herself as Justin's future wife. His decision was a big trauma for her singer, who still remembers the pain of their break up. Thus in August 2020, Britney posted a video on her Instagram account in which she danced to Justin's new song "Filthy". addressing her ex-boyfriend with the caption saying: 'I know we had one of the world's biggest breakups 20 years ago  but hey the man is a genius !!!! Great song JT ✨ !!!!',
The song "Cry Me A River", which became Justin's anthem of his break-up from Britney, is said to have been written in only two hours after they decided it was all over. The music video is the alleged story of the reason for their split, stating Justin found out Spears was cheating on him, and he recorded a video of him kissing another girl just to make Britney mad.
In 2002 Britney released a movie entitled "Crossroads", in which her character, Lucy, sang the NSYNC song "Bye Bye Bye" along with her onscreen friends, Mimi (Taryn Manning) and Kit (Zoe Saldana). Justin didn't comment on the usage of his song in the movie.
From 2001 to 2002 Justin was rumored to date multiple females, including Beyoncé, apparently to have had an encounter in the middle of 2001. From March to August
2002, Justin is reported to have had a fling with Jenna Dewan, the star of the "Step Up" movie, who later shared some details of their relationship: 'We were like friends, friends that then dated, and then we're just really good friends now'. He was also rumored to have an affair with popular R&B singer and pianist Alicia Keys. Some sources say that Justin also had a brief relationship with Nicole Appleton, but neither ever confirmed the rumors.
From July 2002 to January 2003, Justin dated his childhood crush Alyssa Milano.
Alyssa Milano blames Trump for COVID-19 dishonesty, calls for GOP to be 'tried for treason' https://t.co/HVyvmUCQx2 via @foxnews

— Chris 🇺🇸 (@Chris_1791) September 10, 2020
He first saw her when she was starring in "Who's The Boss", and when they started dating, Justin admitted it was 'very weird' for him. Alyssa later admitted that they were all friends, meaning her, Justin and Britney, and that they attended parties together. She also revealed that she would not even think of dating Justin as he was too young for her, but at the end of the day they dated for half a year. After their break-up Alyssa laughed, saying that she would be grateful for people to forget she dated Justin.
In February 2003 Justin had an encounter with Staci B. Flood, a professional American dancer who appeared in music videos of Enrique Iglesias, and also in such movies as "Hot Chick", "Not Another Teen Movie", "Like Mike" and "Charlie's Angels: Full Throttle". In February 2003 she was filmed for Justin's music video "Rock Your Body", with Flood and Timberlake rumored to have chemistry between them.
Later, in March 2003, Justin was spotted with actress and producer Tatyana Ali, who appeared in "The Fresh Prince of Bel-Air", sharing the screen with Will Smith. At the end of 2003 Justin was rumored to have a brief relationship with Emma Bunton, Baby Spice of the legendary Spice Girls. However, the two were seen together too rarely to look like a couple, so the rumors soon faded.
Moving right along, Justin first met Cameron Diaz during the Kids' Choice Award ceremony in 2003, when Cameron presented Justin with the award for the Best Burp. They appeared at multiple red carpet events, all in all dating for three and a half years. During that period of time, Justin focused on his acting career, landing roles in such movies as "Alpha Dog" and "Edison", also appearing in "Black Snake Moan" and "Southland Tales". Cameron was also working hard, starring in "In Her Shoes", and voicing over the character of Princess Fiona in "Shrek 2".
Then in January 2007 Justin and Cameron announced their breakup – Justin's first girlfriend, Daniella Ditto, commented on his relationship with Cameron, stating that in fact she was a good match for him, as she was 'goofy', just like Britney, while his other ex-girlfriend, Alyssa Milano, was not so good for him. Justin and Cameron later worked together several times, always showing themselves as true professionals, doing their best despite their previous relationship. Thus, they worked together on "Shrek the Third" in 2007, in which Justin voiced the character of Artie, and then in 2011, when Cameron portrayed Elizabeth Halsey in "Bad Teacher", while Justin landed the role of Scott Delacorte.
Right after his breakup from Cameron, Justin started dating American actress Jessica Biel, who was then famous for playing the role of Mary Camden in the "7th Heaven" TV series. In 2007 Justin was rather busy touring with his new album "FutureSex/LoveSounds", which was released in late 2006, but he found enough time to see Jessica, so their bond grew stronger.
In December 2011 the couple announced their engagement, and then married on 19 October 2012 in Fasano, Italy, holding the ceremony at the Borgo Egnazia resort. The couple happily shared their wedding photos on their Instagram profiles, and the picture of Justin jumping high in his wedding suit posted by Hello! Magazine became an internet sensation for some days.
On 11 April 2015 Jessica gave birth to their first son, Silas. The Timberlake trio now live together in Tribeca duplex penthouse of 5,400 square feet which the family bought in 2017 for $27.5 million, becoming neighbors with Blake Lively and her husband Ryan Reynolds, Lewis Hamilton, and Harry Styles, who also have apartments in the building. However, Jessica and Justin also plan to spend more time in their mansion in Montana at the exclusive Yellowstone Club, as they want their son to grow up outside Hollywood and the whole entertainment industry.
#FBF… also me rn. I'm sorry/you're welcome. HAPPY TROLLS DAY 🤘🏻Who's watching?! https://t.co/WCUn9O2SgP pic.twitter.com/d5ZJdvy7JL

— Justin Timberlake (@jtimberlake) April 10, 2020
While Justin seems to live happily with Jessica Biel, evil tongues always try to find another reason for loud tabloid headlines, so the rumors on Justin's cheating on Jessica appear with inevitable consistency. At the dawn of their relationship, Justin was rumored to have a fling with actress Scarlett Johansson, who appeared as his on-screen love interest in his music video "What Goes Around… Comes Around" in 2007. Scarlett denied the rumors: 'We live in a world today where if two people are single – and one's a guy and one's a girl and they're both famous – you're going to be linked with somebody'.
Justin was rumored to be linked to Olivia Wilde after they co-starred in "In Time". He was also said to have flings with Olivia Munn, Rihanna, Alisha Wainwright and Thaila Ayala, however, the rumors were simply that, with no substance, nor evidence produced.
After almost eight years of an apparently blissful married life, Justin seems to be that relatively rare bird in the entertainment industry who has come good after several flights of fancy, and is hopefully set for a long life successful both professionally and personally.