Who has Kate Winslet dated? Kate Winslet's Dating History
• English actress Kate Winslet has enchanted audiences with her performances in numerous films.
• She has won multiple awards, including a Golden Globe and several Academy Awards.
• She has experienced two divorces and is currently married for the third time.
• Kate's first love, Stephen Tredre, died when she was 21 and has had a lasting impact on her love life.
• After multiple failed relationships, she is now married to Ned RocknRoll and is content with their life together.
For years, English actress Kate Winslet has enchanted us with her spectacular performances. Appearing in numerous films, she has shared the screen with many legends, including the late Alan Rickman, and of course everyone's favourite pirate, Johnny Depp.
The multi-award-winning actress, who has earned everything from a Golden Globe to several Academy Awards, has long been the inspiration behind the hopeful dreams of many young women's aspiration to find that perfect romance, and career.
Ever since the international success of the fabled 'Titanic' romance, the world has been obsessed with finding perfect love. Sadly though, Kate's own affairs have been as wild and dramatic as many of the characters she's portrayed, quite like a Jane Austen novel.
Kate has been through two divorces, and has now married for the third time, and welcomed her third child into the world, but seems to be in a happy chapter of her life at the moment.
However, some are questioning how long it is going to last, as Kate endured a lot of public criticism when she announced her third pregnancy. Her love life became the centre of discussion on a couple of blogs, as many middle-class mothers questioned why her relationship history is such a mess.
Some have even criticized her as a "three-by-three" for having three children with three different men.
Kate's Earliest Grievance
Although each of Kate's romances has been subject to its particular dramas, and ended for individual reasons, some insight into Kate's past love life may hold a few answers. It might also explain why she was so befitting of her role as Rose in 'Titanic'.
In an interview with author A. M. Holmes, while Kate lived in New York City shortly after her separation from her second husband, Sam Mendes, Kate revealed that one of her romances, before she became famous, had ended in tragedy.
No details were shared in the interview, other than that she had experienced her loss before she had turned 21, and had the freedom of dealing with the emotional pain in privacy.
The man would be no other than Kate's first love, Stephen Tredre. Kate had met Stephen when she was fifteen, and he was 28. They met in London, England and when both were aspiring actors.
They began dating in July 1991, but sadly parted ways four years later in August 1995. Despite their separation, the two had remained close and continued to have a friendship.
Stephen was diagnosed with bone cancer in 1994, and reflecting now on their relationship, he may have only ended the romance to spare Kate the grief of losing a lover. Stephen passed away in 1997 during the opening week of 'Titanic', and Kate missed the Los Angeles premiere because she attended his funeral in London.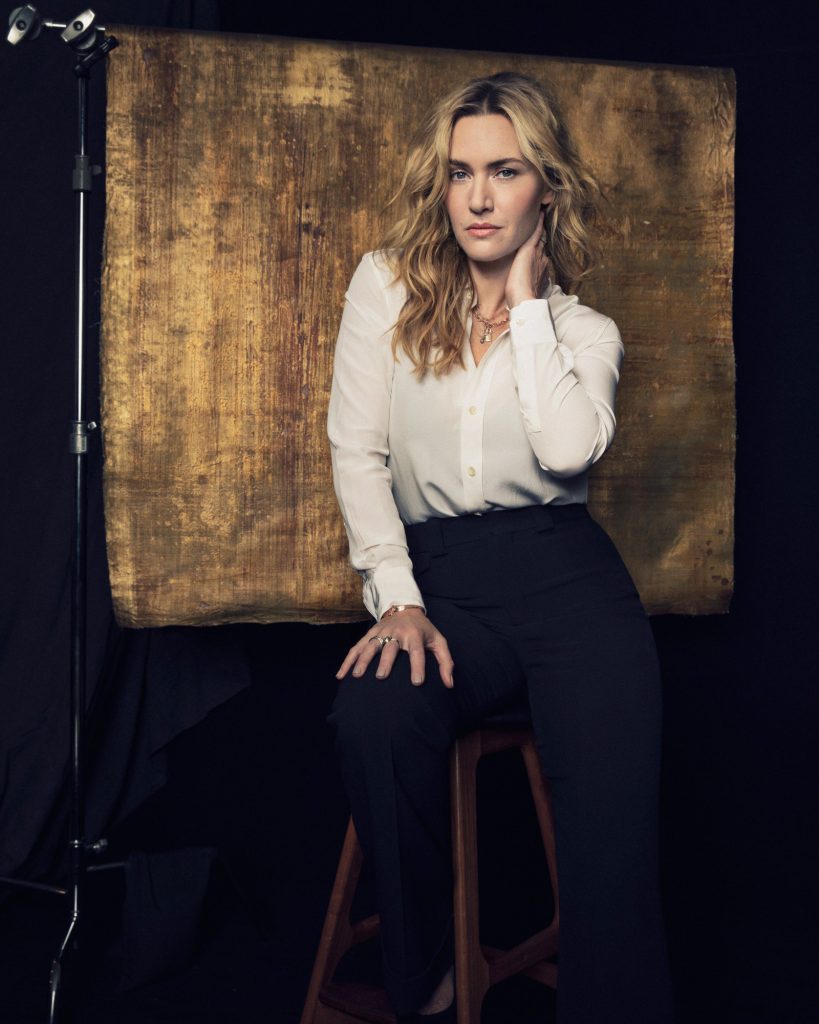 Kate stated in an interview shortly afterwards that Stephen was the most important person in her life, next to her family. He made her feel 'secured and embraced'.
This was a burden that Kate alone would bear, and the world never knew how easily she could relate to the experience that her character Rose had to endure. It might also explain why Kate, in her pursuit of romantic contentment, had so much difficulty finding the right partner.
The experience of loss would certainly leave a lasting impression that can change how you approach relationships throughout life, and can lead to the kind of insecurities that will put a strain on your love life, no matter how successful or famous you become.
The Rebound Guy
Following Kate's breakup with Stephen, she dated 'Dark City' actor and 'The Holiday' co-star, Rufus Sewell.
Their relationship had been a brief encounter that only lasted three months, which began in late 1995 and ended in early 1996, sometime before Kate gained widespread fame for her role in 'Titanic'.
Due to the short nature of their relationship, it could be possible that Kate only became involved with Rufus as a rebound romance to recover from the loss she was bound to experience following Stephen's departure. Despite her fling with Rufus, Stephen remained the most important person to her at the time, and had been her dearest lover.
She spoke about her relationship with Rufus in a Rolling Stone magazine interview, saying that they decided to end the relationship when both agreed that it was more of a friendship than anything else.
Clearly, Kate was not ready for a long-term relationship so soon after her heart-breaking experience with Stephen.
Years later, in 2006, Kate and Rufus would meet again, only this time they would portray a couple in an on-off relationship in the film 'The Holiday'.
Kate's First Marriage to Jim Threapleton
Not long after the release of 'Titanic' in late 1997, Kate started work on the filming of 'Hideous Kinky'. While on set, she met assistant director Jim Threapleton, for whom she had fallen head over heels when she saw him for the first time.
She described him as a glorious-looking blond boy with fantastic blue eyes. She said that this was 'it', and neither of them could do anything about it.
The film was shot in Marrakech, Morrocco and became the exotic backdrop of Kate and Jim's romantic union. The couple dated for a year before Jim asked the big question in1998, and on 22 November that same year, they tied the knot in a private ceremony held at a chapel in Winslet's hometown of Reading, Southern England.
The relationship had been a happy time that Kate had often spoken merrily about to the media, saying that there is hardly anything that compares to the bliss of married life.
On 12 October 2000, Kate gave birth to her firstborn, Mia Honey Threapleton. However, before Mia celebrated her first birthday, parents Kate and Jim separated, and in September 2001 announced their divorce which was finalized on 13 December that year.
People close to the couple had been shocked to learn about their fated end, with one friend saying that they'd always seemed happy and were made for each other. Kate was said to be devastated by the separation, and in an interview with In Style Magazine for the September issue, Winslet revealed a fraction of the truth. It appeared that despite her many previous claims, married life with Jim had not been all fun and games.
Kate said during the interview that having a child strengthened the relationship, but there were highs and lows.
Despite sharing the bond of parenthood the pair nonetheless went their separate ways. In a public statement following the announcement of their divorce, spokesperson Robert Garlock said that their Mia will remain the top priority for both Kate and Jim.
At the time the couple stated that their respective careers and busy schedules were to blame for the separation, but in a more recent interview, Kate stated that no one knows why her marriage did not work out, and that the secrecy behind it is something she is proud of.
Kate's Second Marriage To Sam Mendes
Kate's second marriage to director Sam Mendes had started controversially and ended in similar circumstances. Despite being the longest relationship Kate has had to date, which lasted nearly a decade, things ended bitterly.
For years, they were considered a red carpet power couple, both being award-winning professionals in their respective fields, and A-list celebs who enjoyed a lot of attention in the limelight.
The pair met in 2001, when Sam approached Kate with a proposition to cast her in one of his projects. At the time Kate was still married to Jim Threapleton, but this did not keep the actress from starting a close friendship with Sam.
After Winslet divorced her husband, in October of 2001 her relationship with Sam Mendes was made public. Although the couple had initially been friends, and Kate was criticized under suspicion of having an affair with Mendes, the couple married after bizarre circumstances made them reconsider life and its value.
After Sam narrowly escaped what could have been a fatal trip, he announced to Kate that he wanted to take their friendship to the next stage.
An old picture of Kate and her ex-husband Sam Mendes on their vacation. Approximately 2006 – 2007. pic.twitter.com/cpk6YptrrT

— Kate Winslet news (@winsletdaily) December 11, 2015
Sam was originally booked on the American Airlines flight 77, which was high-jacked during a terrorist rampage, and was flown into the Pentagon on 9/11. Due to a lucky turn of events, Sam had missed his flight and boarded another plane.
Kate had a similar experience when a passenger onboard her flight made death threats, and the pilot was forced into an emergency landing. It became a tradition for the couple to always travel separately to avoid leaving their children orphaned should tragedy ensue.
The couple married in secret on the Caribbean Island of Anguilla on 24 May 2003. At the time Kate was already expecting the couples only child, her second-born son they named Joe Alfie Mendes.The relationship lasted for nine years, until their marriage of seven years ended in 2010. Despite the claims of the public and the many theories as to why their relationship ended, the truth was revealed to the Daily Mail, when Kate spoke in an interview blaming Sam's affair with actress Rebecca Hall.
When confronted about it, Kate said that Sam did not deny it, claiming that she feels people can't be inspired by only one relationship. The divorce was finalized in October 2010. If rumours were true about her alleged affair with Sam Mendes that was the reason for her divorce from Jim Threapleton, then Winslet had a taste of her own medicine, and clearly didn't like it.
Others claim that working together on the set of the film "Revolutionary Road", which involved Sam directing the love scenes between Kate and Leonardo Di Caprio, her long-time friend, was ultimately the reason for their marriage falling apart.
The Model Boyfriend
Five months after divorcing from her second husband, Kate Winslet was seen with British male model Louis Dowler, and confirmed their relationship. However, it was an on-off romance, during which the couple had split after dating only a few months in 2010 ,and got back together for a couple of months in 2011.
Their relationship had not even lasted a full year when things ended. Kate had made claims that she intended to focus rather on her career and her children when the relationship was aborted.
Her Latest Romance
While staying at Sir Richard Branson's Necker Island in 2011, Kate met her future third husband, Branson's nephew Ned RocknRoll. Their fated meeting happened during the hurricane that devastated Necker Island in 2011, and when the mansion in which Kate and her children were staying in caught fire, Ned became the hero that led them to safety.
In an interview with Entertainment Tonight, Kate stated that she met him during a house fire.
Ned only took a head torch and found the actress with her children as they were trying to escape the property, and led them to safety; Kate subsequently decided to marry him.
The couple dated from September 2011 for nearly a year before Ned proposed. They were engaged in August 2012, and held the ceremony on 5 December later that year.
In 2013, Kate gave birth to her third child on 7 December, a son who was named after the incident in which his parents fell in love. Bear Blaze will soon be turning seven. The couple has been married now for eight years, and there have been no signs of divorce or any troubles, and they seem absolutely content with each other, and the way things are going in their life.
During an interview, Kate thanked God for Ned, adding that he is very supportive and a lot of fun. The actress said he is everything to her.
It seems that after all the trials and tribulations, dealing with the loss of a lover, two failed marriages, and a rocky relationship, Kate has finally found the man of her dreams. However, despite her happiness, she has endured a lot of negative reception from the public, especially after announcing the birth of her third child. Nonetheless, things seem to be going her way for a change.
Hopefully, it will stay that way and this time around things will work out for the best.