Who has Kelly Rowland dated? Kelly Rowland's Dating History
• Rose to fame as a vocalist in Destiny's Child in the nineties
• Relationship with high school sweetheart and prom date Foti Kallergis
• Relationship with Cuda Love sparked rumours of abuse
• Engagement with Roy Williams in 2003, but wedding plans called off
• Secretive relationship with retired boxer Tim Weatherspoon, married in 2014 and have one child together
Kelendria Trene 'Kelly' Rowland is an American singer, songwriter, actress and philanthropist, who rose to fame as a vocalist in one of the most famous all-female bands of the nineties, Destiny's Child.
Since their disbandment in 2006, and even before that, Kelly has been pursuing a career as a solo artist, and although she may not have gained the same recognition as her fellow band member – the Queen B, Beyonce Knowles – Kelly has nonetheless achieved status as a recognized artist.
She has won multiple awards and sold millions of albums, but despite her success, Kelly's romantic interests have become a popular topic for discussion in the tabloids, as noteworthy as her career.
While she has had numerous relationships, and a few more rumoured romances, Kelly has never been the kind of celebrity to allow her personal life to gain too much media attention, and herself hasn't been eccentrically scandalous.
However, in her younger years Kelly did have a traumatic experience with a lover, and the drama hasn't been completely short in eporting. She might be presumably happily married today, and be a respectable mother to her son, but her past has had its upsets and disturbances.
One would certainly only have to listen to the lyrics of a couple of her songs to have an understanding of this. Nonetheless, as one of the most attractive divas in Hollywood, her beauty has undoubtedly attracted the attention of many men.
After all, Kelly was voted seventh in 'People Magazine's 'Top 100 Most Beautiful Women in the World', so it's understandable why the now 39-year-old starlet is so popular.
Kelly's oldest known romance attracted some publicity back in the day, with her high school sweetheart and prom date, Foti Kallergis. In 2014, a throwback photo of Kelly at her prom night surfaced, when now ABC reporter Foti confessed to the world that he had dated Kelly in high school. He posted the photo on Twitter, and despite the scepticism of some, confirmed that they had known each other for some time. They were long-time friends who grew up together, and during their senior years at high school became more than just casual friends.
At the time, Destiny's Child was growing in fame, and reaching early success of a very popular career.
As promised! My prom picture. Mrs. Kelly Rowland (L) , my twin Mario (M) , Me (R) . 1999 Elsik Prom. pic.twitter.com/8bs9p00fJU

— Foti Kallergis (@FotiKallergis) May 11, 2014
Foti admitted that it was not always easy, but he continued to express his support, and despite the inevitable fate that their relationship faced, they worked hard at trying to make things work. Even then, Kelly had been a stunning beauty, and Foti was a very lucky man to have had the earliest privilege of dating her. Their relationship is reported to have lasted from 1997 to 1999, but as Destiny's Child shot to the height of their success, undoubtedly Kelly and Foti's paths separated because of the career destinations that life had in store for them.
A few pictures where they appeared together, when Kelly had begun gaining the attention of the gossip media as a starlet, have also since surfaced, only to confirm the claims of the now-married reporter. Kelly went on to become an award-winning singer, while Foti followed a path into journalism, also enjoying the spoils of an award-winning career.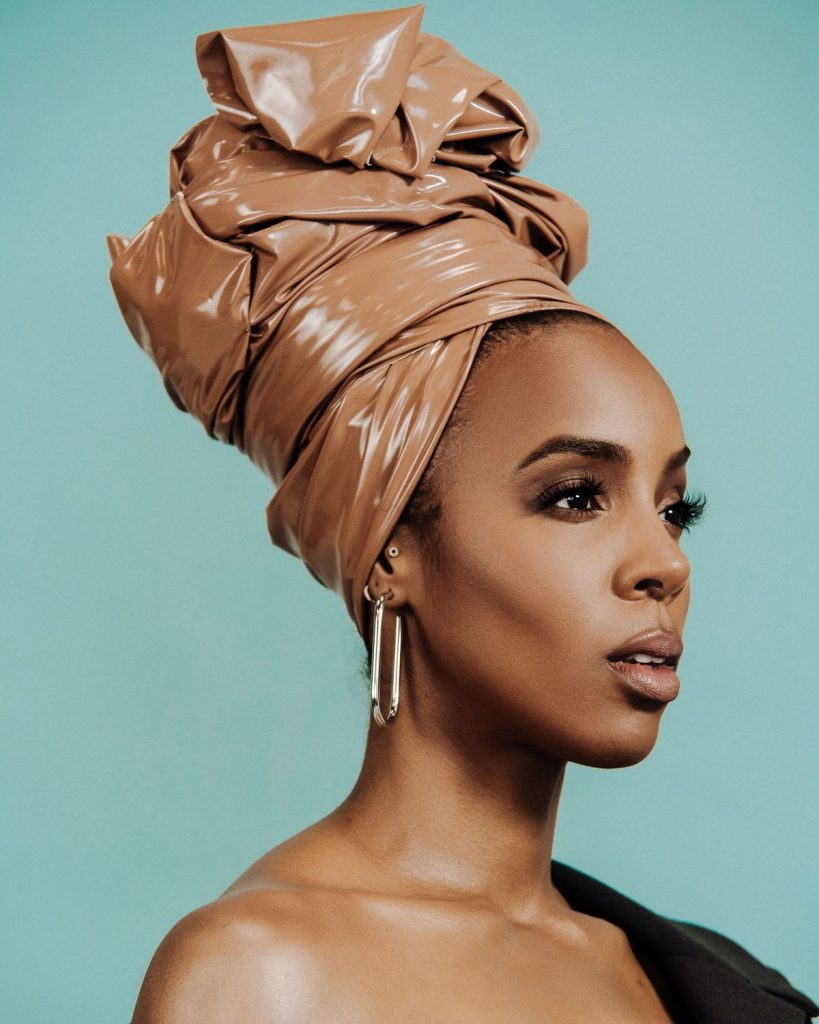 In December 2014, following the death of Kelly's mother, Foti expressed his condolences on Twitter, saying that Mrs Doris was an amazing woman and like a mother to him when growing up. In light of this, a later confession by Kelly during an interview in which she stated going through an abusive relationship, it would appear that the person in question wasn't Foti, but may have happened at a later stage in her life.
Following the release of Kelly's highly emotional single 'Dirty Laundry', a lot of questions and rumours sparked into over-driven hype, asking who it was that abused her. The single was released in 2013, by which time Kelly had been through several relationships and rumoured affairs. The suspect list was long, and the accusations in the lyrics undoubted – Kelly was hanging her dirty laundry out in public.
Suspicion fell on several people, with some believing it might even have been Nelly Furtado, or Kelly's ex-fiance Roy Williams. It's believed that it may have been Cuda Love, with whom Kelly had a rather quiet and secretive relationship, and who at the time had been Nelly's manager and bodyguard. However, some believed it may have been Roy, trying to cover up his guilt.
Since Kelly claimed that the relationship in question took place a decade previously, it seems most likely to have been Cuda. According to some reports, they began dating in August of 2001, and broke-up in 2003. They had a second go at a relationship in 2005, but after only four months called it off again.
In 2003, Kelly recorded a duet with Nelly Furtado, ironically entitled 'Dilemma'.
During that time Cuda had been Nelly's manager and would have had close contact with Kelly, and the recording also sparked rumours that he was dating Kelly, or she at least had an encounter with him, although she explicitly denied this, and said that their relationship had remained purely professional. What makes it most likely to have been Cuda is the fact that following this relationship, he reportedly abused two women, one of whom he knocked up, but apparently refused paternity of the child.
Kelly met Roy Williams a couple of times before things got serious. Roy, who at the time was a National Football League all-star playing for the Dallas Cowboys American Football team as a wide receiver, met for the first time at an NBA All-Star basketball game in 2002, and then again in early 2003 on the set of the film 'The Seat Filler', in which Kelly had a starring role, and in which Roy invested.
Former NFL Star Roy Williams Wants Everyone to Know Kelly Rowland Is Not Talking About Him on "Dirty Laundry" He responded to the song on Twitter:http://cmplx.it/106OqEr

Posted by Complex Sports on Thursday, May 16, 2013
However, it wasn't until her birthday a year later, held at a bowling alley in Los Angeles on 11 February that the spark took flame, and three days later they had their first date, on Valentines Day.
Just three months later, Roy proposed. The wedding plans were being made for March of 2005, and Roy took part of them. There were even plans made to get all the guests involved by putting flowers in a circle around the bride and groom as an expression of their love. Sadly, the wedding never happened – the engagement was called off in January, shortly after they appeared on the cover of 'Modern Brides Magazine', and according to Kelly had been an embarrassing experience. For once there was no speculation from the media. They didn't say directly why the engagement was called off, but their relationship did seem rather quick, and their decision hasty.
Roy later expressed that he was concerned that they didn't know each other well enough to go through with it, while in an interview with 'Britain Daily', Kelly revealed that it was a heart-breaking experience, saying how much she wanted the wedding, and how deeply she desired to be married to Roy.
Following the tragic end of her relationship with Roy, Rowland claimed that she did plenty of soul-searching.
Her next romantic endeavour was apparently nothing more than a rumour that she was dating NBA star, Dwayne Wade. Wade and his wife were going through marital problems, and were said to be in the process of divorcing. Whether Rowland and Wade were dating was never confirmed, but in 2007 they were seen together on several occasions.
More rumours began spreading later that same year after Kelly was seen with Lebanese businessman and famous jeweller, Fawaz Gruosi. It may only have been speculation, as neither confirmed that there was a relationship, and the rumours soon faded.
It would take some time for the 'Coffee' singer to move on, as Kelly's next partnership only came to light in 2011, nearly six years after her separation from Roy Williams. However, it was a long, ongoing relationship that was kept quiet for some time.
To great surprise, Kelly got hitched on 9 May 2014, at a private ceremony held with only 30 guests, but which naturally included Beyonce. Unbeknownst to the rest of the world, Kelly had been involved in a secretive relationship with retired boxer Tim Weatherspoon, who had been her manager for some years.
During an interview on 'The Queen Latifah Show' in 2013, she announced to everyone's surprise that somebody had put a ring on her finger, confessing that it had been an ongoing relationship that had been kept low for a long time.
She started dating Tim in 2011 – they had long been friends, and after having dated for more than two years he asked the big question in November of 2013. It was clear that this time things were not being rushed, as they waited six months before taking their vows. The ceremony was held in Costa Rica as a simple event that was not exaggerated by extravagant expense. It seemed that the wedding was as quiet as the relationship, and would appear to be as blessed as well.
They have now been married for more than six years, but they haven't been without their fair share of difficulties.
In 2019, five years into the union, rumours began surfacing that suggested that Kelly and Tim were facing divorce. However, in an in-depth interview with 'People Magazine', Kelly cleared up these suspicions. She did state that they were working out any problems that they were having, and even mentioned the kinky things they do to keep the relationship hot and going.
She claimed that divorce was not an option, saying that she is happy and would do just about anything to keep her marriage in a loving state. Their as yet only child, Titan Jewell, was born on 4 November in the same year of their wedding.
So it appears that Kelly Rowland has met and married her best friend, and that things could not get any better for her or her family. One certainly hopes so!