Who has Kira Kosarin dated? Boyfriends List, Dating History
• Kira Nicole Kosarin was born on October 7, 1997, in New Jersey, USA.
• Her parents both worked in Broadway, influencing her to pursue an entertainment career.
• She rose to fame as Pheobe Thunderman in the Nickelodeon show 'The Thundermans' and has received nominations for the Kids Choice Awards.
• She has dated 'The Thundermans' co-star Chase Austin, and Nick Merico, though these relationships have never been confirmed.
• Currently, she is single and open to entering into a same-sex relationship.
Born on 7 October 1997, in New Jersey, USA, Kira Nicole Kosarin seems to have always been destined for a life in the entertainment industry. Today at the age of 22, Kira had risen to fame as Pheobe Thunderman in the Nickelodeon comic production of 'The Thundermans', and has received consecutive nominations as a favourite actress at the Kid's Choice Awards.
Born to parents who both worked in Broadway, Kira's interest and passion for entertaining audiences developed from a young age. Her father worked as a record producer, conductor and music director, while her mother was a stage actress, and would likely be the motivations behind Kira's career choices.
Kira enjoyed gymnastics and dancing from an early age, and enrolled at the Boca Ballet Theatre ballet school while attending Pine Crest Middle School, both in Boca Raton, Florida. Most of Kira's early life revolved around singing, dancing, and acting, allowing Kira an edge over her competition that most aspiring actors and singers could only hope to have.
Despite this, Kira never concentrated her dedication into a life on the stage, but rather, after attending an acting on-screen workshop, focused on pursue an acting career in front of the camera. She fell in love with screen acting so much, that at the age of 14 in 2011, Kira moved to Los Angeles, California to pursue her passion.
In 2012 Kira made her debut in the Disney sitcom 'Shake It Up', starring as a guest in 'Wrestle It Up', an episode of the show's second season as Raina Kumar. The following year she rose to prominence as Phoebe Thunderman, starring in 'The Thundermans' from 2013 to 2018. In 2015 Kira received her first nomination as a favourite actress, but unfortunately, lost out to Laura Marano's performance in "Austin and Ally".
Other productions in which Kira starred have included the web television series 'Light as A Feather' and the drama series 'Good Trouble'.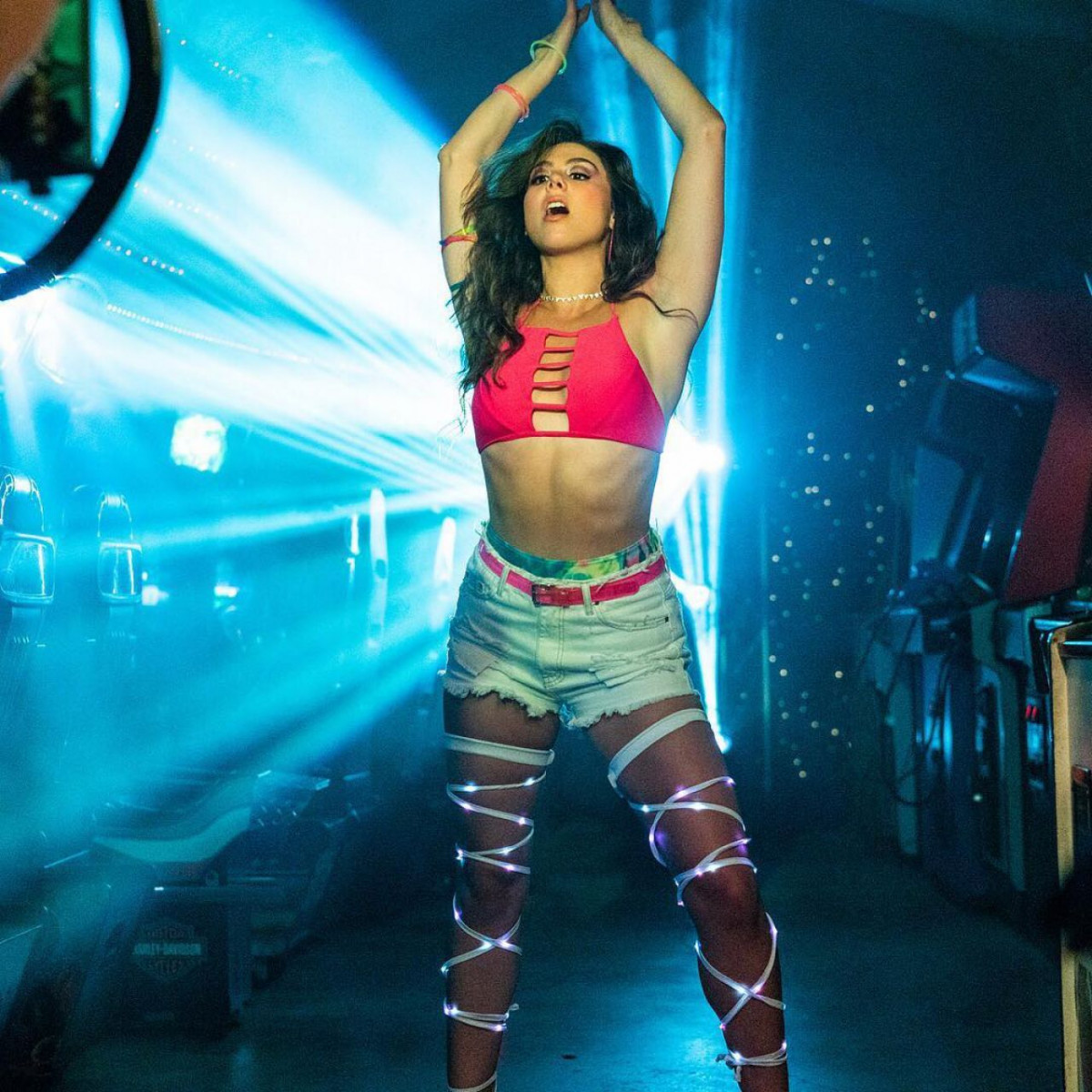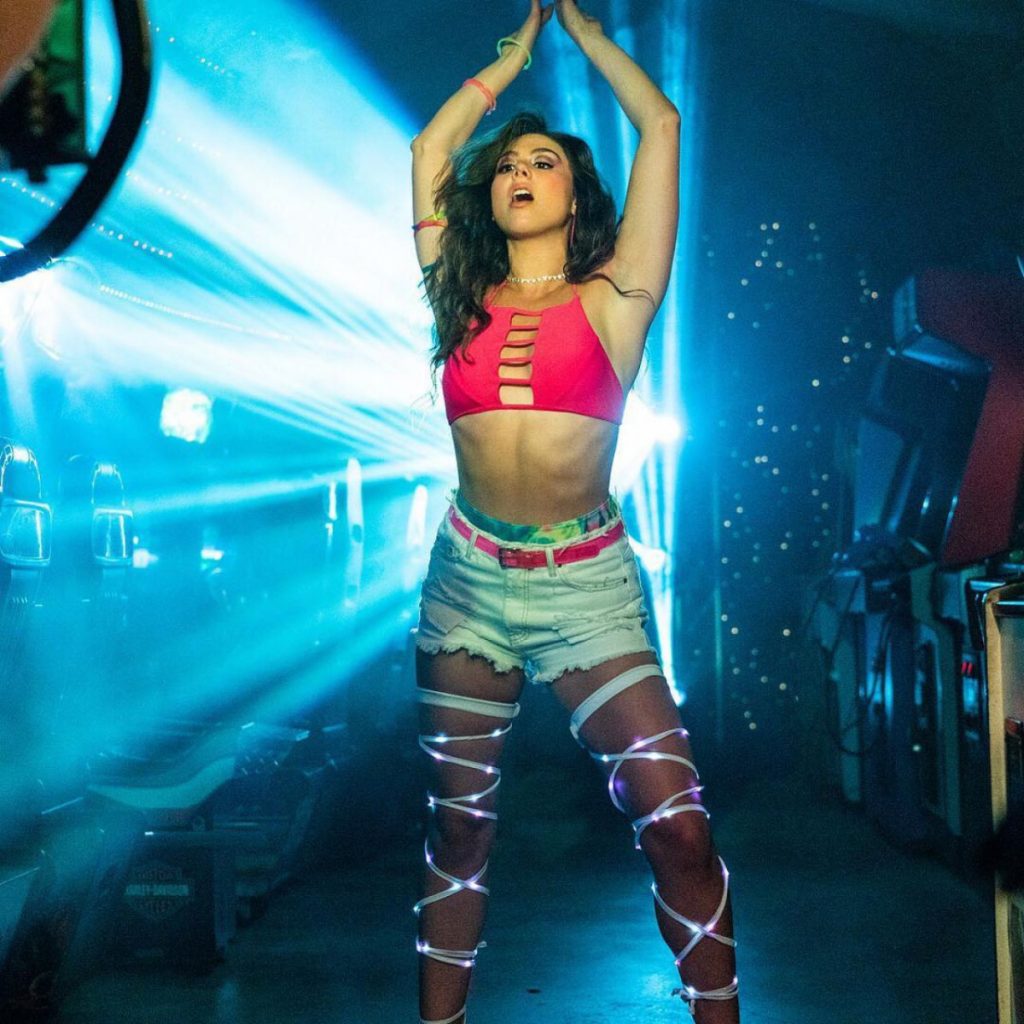 Aside from having a successful beginning on television, Kira also pursues a life in the music business. In February of 2018, she announced the release of her debut single 'Spy', followed by the release of several more singles that include 'Love Me Like You Hate Me', and '47 Hours'.
Her debut album was released in April the following year. Kosarin also manages a YouTube channel on which she performs cover songs and her latest music. As captivating as her career has been, the beautiful, dark-haired 22-year-old's romantic life has also attracted a lot of attention.
While she may still be young, Kira has a history of dating some of the most attractive young men in the business, but like all other celebs, she too has been the subject of rumours. So, who have been the lucky guys to date Kira?
As with many young stars in the film industry, Kira had been the subject of much speculation from the gossip columnists. So, although not an actual confirmed relationship, it might be worth mentioning that Kira shared a few cute moments with her 'Thundermans' co-star, Jack Griffo. Information on the matter can be hard to find, mostly because of how long ago this took place.
Nonetheless, there are some things that can be reported. Kira and Jack spent a lot of time together on the set of the 'Thundermans', portraying the roles of twin brother and sister, which for some, would have made a relationship between them a tad bit awkward.
However, the two revealed that in real life they are close friends who met each other around the age of 12 and 13 respectively. They have been so close since that they would even refer to one another as twins, and have said their friendship is similar to the bond of a brother and sister.
They only started acting together at the ages of 14 and 15, but despite holding fast that they are only friends, fans of their show continuously shipped a relationship between – some even gave them the nickname Jira.
As cute as that was, an actual romantic relationship never blossomed between the two, but this did not prevent them from trolling fans.
At one point, Kira took to Instagram to share a suggestive picture of herself and Jack on the verge of getting married. In the picture, she dressed in a wedding gown while Jack donned a neat suit, which promoted rumours of a relationship even more rampant, but the two later admitted that they were only messing with fans, especially the fans that so desperately wanted #Jira to be an actual thing. Well, could it really have been, at their age!?
Apart from this, more rumours were fueled by them as they consistently posted together on social media, and took pictures that made the rumours seem so real.
However, Jack told the media that they were simply Instagram and Twitter obsessed teens, who happen to have a very special, yet platonic, friendship.
Their behind-the-scenes chemistry did not help cool down the raging rumours, as the two even had a special, secret handshake that only they knew about. Unfortunately, and sadly for all the fans who shipped Jira, there was no actual romance, but the two have remained good friends to this day, even now, after the 'Thundermans' ended in 2018, they are on good terms.
Shortly after ruining the hopes of her fans who shipped her with Jack, rumours that Kira had dated Argentinian star Nick Merico surfaced, that suggested he could be the reason Jira broke up.
Though, as everyone now knows, Jira never happened, which means Nick could not have been the reason for their supposed split.
Nonetheless, after a couple of pictures of Nick and Kira surfaced, dating rumours again ran wild. Nick starred in the Nickelodeon sitcom 'Every Witch Way', and stood a likely chance of running into Kira at the studios, and it is believed that this is where they may have met. Although a relationship between them was never confirmed, fans believed solemnly – or perhaps just hopefully – that the two dated for a short while.
Their alleged relationship did not last long, as within a few months, it was reported that they had broken-up. No reason was given for their split, but then again, there may never even have been a relationship to begin with.
Most people believe that Kira simply keeps her private affairs quiet, and would not willingly reveal any intimate secrets about her love life to the media.
If so, then it may as well be believed that she dated Jack and Nick, but for the better part, Kira's love life is a mystery.
The only confirmed relationship that Kira has been involved in was with her 'The Thundermans' co-star, Chase Austin. Chase played the role of Chad, but the two didn't start dating until 2014, and revealed their relationship status only at the time they separated.
However, with numerous pictures of them appearing on their social media platforms, fans were not surprised to find out that they dated in real life.
In fact, their relationship was the centre of speculation for a long time. Sadly, in 2015 after dating for about a year, the two broke-off the relationship.
Kira took to Instagram to confirm the split and in a heartfelt message stated that it was not the end of the world, and that she still loves Chase. The exact details of their relationship, as much the reason for their split, remain a hidden secret that neither one has yet revealed.
In a later Instagram statement, she said that they simply had to accept that things change, that people change and that sometimes the best thing to do is to take on life's challenges in a different way. She also stated that neither one of them did anything wrong, and that they remain good friends.
Independent Status
The latest reports about Kira's love life are that she is celebrating her single status, and as of September 2020, isn't dating anyone. However, in a rather revealing declaration on Twitter, Kira announced that for her it is never about falling in love with a person's body, but rather their soul.
By saying this, Kira apparently declared that she is open-minded about having same-sex relationships, despite being attracted to men and only having a history of dating the opposite sex. For now, she is single, but the media speculates that the next time she enters into a relationship it might be with a lady friend, but until then, her fans are simply staying tuned to find out – perhaps they won't have to hold their breath for too long!?