Who has Kylie Jenner dated? Boyfriends List, Dating History
The youngest member of the controversial Kardashian-Jenner family, Kylie Jenner is a socialite, TV personality, brand endorser, and make-up entrepreneur, who founded the highly successful company called Kylie Cosmetics. She was hailed by some people in the cosmetic industry as one of the newest business icons, with an amazing sense of what the consumers want. In 2015, she launched her Kylie Lip Kits, which quickly became the hottest make-up 'essential' in the world. It was disclosed that within 18 months, her company earned around $420 million in retail sales, and by March 2019, she was recognized by Forbes Magazine as the youngest self-made billionaire, at the age of 22.
Kylie Jenner was born on 10 August 1997, in Los Angeles, California, to parents Olympic gold medalist Bruce Jenner, who now goes by the name Caitlyn Jenner due to his transformation to a woman in 2015, and businesswoman Kris Houghton Jenner. She has one full sister, Kendall, with eight half-siblings from her parents' various relationships.
From her father's side, she has Brody, Burt, Brandon, and Casey, and on her mother's side Rob, Kim, Khloe, and Kourtney. She was raised in a comfortably privileged household, with Kendall and some of her half-siblings.
Growing up, she initially attended a traditional school and was part of the cheerleading team, but had to be homeschooled in 2012 due to her busy schedule ,and the growing interest in her family, particularly after they all made appearances in the reality-TV series, "Keeping Up with the Kardashians" (KUWTK). She matriculated from the Laurel Springs School in 2015, and has since then built her own make-up business from the ground-up, and turned it into one of the most influential brands in the cosmetic industry. It all started when she was caught up in the lie of using lip filler injections after continuously denying it for a year, and when she finally confessed the truth in May 2015, she gained an enormous following on social media. Her ever-calculating mother took advantage of Kylie's newfound notoriety, and suggested to her daughter that she use it as a marketing ploy, to launch her own line of lipsticks and lip liners.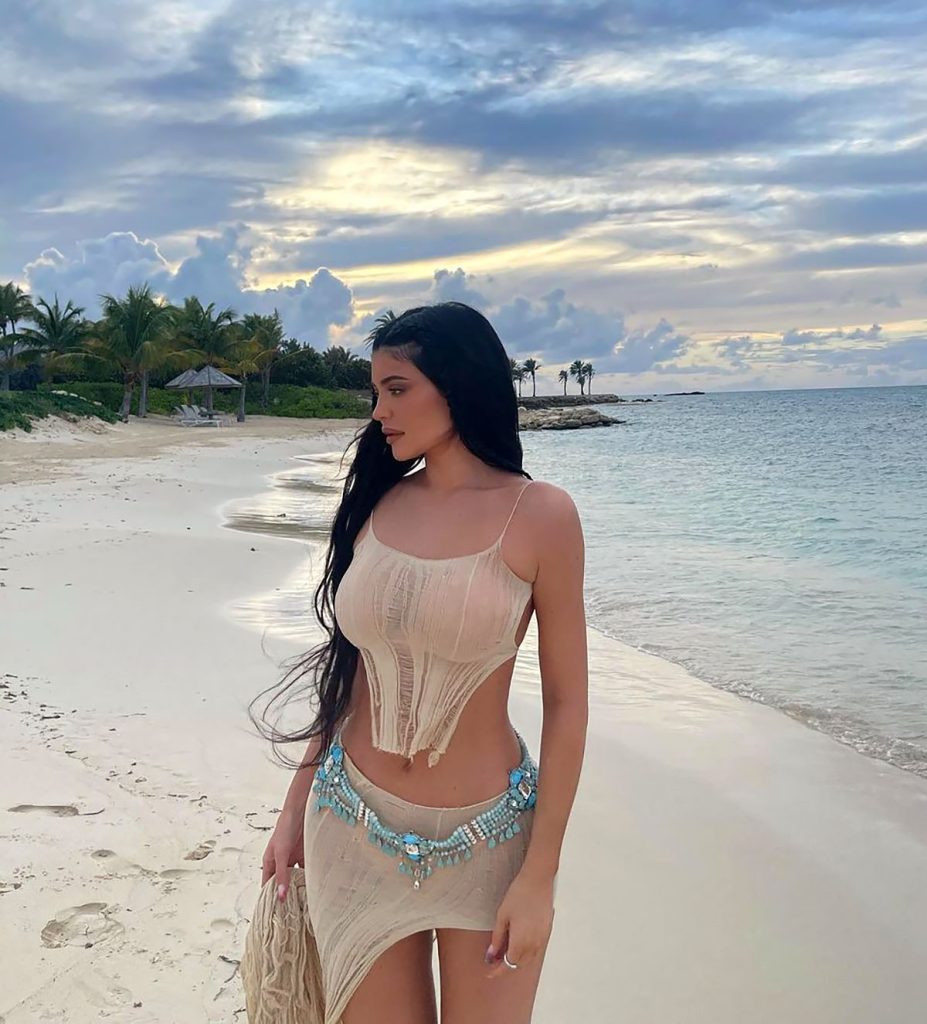 Kylie's colorful and controversial dating timeline
Most people initially thought that she would carve a different path from her sisters when it comes to dating, as she was genetically a Jenner and not a Kardashian. However, she proved them all wrong, as she became embroiled in one of the most controversial dating scandals when she was still a minor. Here's a list of the men she's dated since she was 14 years old, and the heartbreaks she experienced before meeting the father of her baby:
Cody Simpson – First celebrity romance (2011)
In 2011, the 14-year-old Kylie experienced her first and very brief celebrity romance with Cody Simpson. The relationship didn't hit major headlines back then, since she was mostly only known as Kim Kardashian's youngest sister. While an online news site reported that they were seen together having fun at the Grove Mall in L.A., no one was really that interested in them.
Cody Robert Simpson is an Australian singer-songwriter, model, and actor, who found popularity in 2009 through the online video-sharing app, YouTube.
He continuously uploaded his cover songs of famous artists, including "Senorita" by Justin Timberlake, and "I'm Yours" by Jason Mraz. He also showed his songwriting skills by recording his compositions and sharing them with the public, which led to his discovery. Since then, he has released four studio albums, eight extended plays, and numerous singles. He's performed in several concerts around the world, first, as an opening act for Justin Bieber, and later for his own solo concerts.
Kylie and Cody met at the red carpet premiere of the vampire movie, "Breaking Dawn: Part 1." She was there with Kendall as they interviewed celebrities who attended that night, for the radio show, "On-Air with Ryan Seacrest." Kylie teased Cody about the rumor that he was her current boyfriend, while Kendall was jokingly giving them her stamp of approval. After that meeting, they started to hang out, and eventually dated for a few months but there was no proof of this since the relationship happened before Instagram took off. The only reason people talked about it was that Cody brought it up when he was interviewed in the TV show, "Hello Ross", saying 'The whole K-O-D-Y thing didn't work for me.'
Jaden Smith – First love (2013)
In 2013, social media apps were starting to take off, and there were posts that Kylie dated Jaden Smith. While they never admitted that they were an official couple, her fans believed that watching movies, dining in restaurants, and doing the usual things that teenagers did when dating was enough for them to believe that they were.
Jaden Christopher Syre Smith primarily became known as the son of famous actors Will Smith and Jada Pinkett-Smith. His acting debut was when he was eight years old ,with his father in the 2006 movie "The Pursuit of Happyness". From then on, he appeared in "The Karate Kid," "The Day the Earth Stood Still," and "After Earth" with his father once more. By 2010, he ventured into becoming a rapper-singer and was featured in Justin Bieber's "Never Say Never," which peaked at No.8 on the Billboard Hot 100 chart. He has since released three mixtapes, three studio albums, three extended plays, and several singles.
At that time, when both of them were asked if they were dating, Kylie and Jaden would simply say that they were the best of friends.
However, during the wedding of Kim and Kanye West in 2014, she brought him as her plus-one, and was spotted making out during the festivities. The relationship didn't last long for unknown reasons; there were unconfirmed reports that Will and Jada didn't like Kylie for their son, although the Hollywood couple was known for not butting into the personal lives of their children. Jaden and Kylie remained friends after they called it quits, and for that decision he would be named later on as one of the reasons why she would break it off with a future boyfriend. Kylie got into a public spat with Jaden's future girlfriend, but through all the rumors that went around them, their friendship endured.
Tyga – Her first mature relationship (2014 – 2017)
The eight-year age gap between Kylie and Tyga wasn't supposed to be a huge deal for some people, but it became quite uncomfortable to many when it was rumored that they started dating when she was still a minor. Both parties denied it, but it didn't help that at that time, Tyga broke off his engagement with his baby mama, Blac Chyna, and people immediately cited Kylie as the reason behind it. Khloe jumped in to defend her sister, along with their mother, but Kylie and Tyga's actions would only contradict their claims.
Tyga, whose real name, Michael Ray Nguyen Stevenson, is a rapper-songwriter and television personality, whose popularity increased in 2011, after releasing the track "Rack City," which made it to the top seven of the Billboard Hot 100 chart. He has since then released studio albums and mixtapes that have been certified platinum and gold by the Recording Industry Association of America (RIAA). While having a top 10 song on the chart made him relevant in the hip-hop community, it was his connection with the Kardashian-Jenner brood that made him a regular trending topic online globally.
Kylie met Tyga when she was 14 years old, at Kendall's 16th birthday celebration, while he was 21 years old. There was subtle flirting between the two, that was captured on camera and was shown in one of the episodes of the TV series, "Keeping Up with the Kardashians." Since they have common friends, the two started hanging out and became closer over the next couple of years. When they were getting bashed online about their association, he kept on saying that there wasn't anything going on between them, except for friendship.
Unfortunately for the two, social media apps became huge, and anything they posted on Instagram or Twitter would be reposted for millions of people to see. In November 2014, they blew up social media and became a trending topic when they posted a photo of themselves wearing matching costumes to celebrate Halloween – Tyga was Chucky and Kylie was Chucky's bride. Kanye West, Kylie's brother-in-law, said in a leaked interview in the show "The Breakfast Club," that Tyga was quite smart for getting in early, and that he believed that the two were in love, but needed to keep it a secret.
Things got uglier when Amber Rose, who knew all the parties involved in the drama, said in a TV interview that it was quite shameful for Tyga to leave Blac Chyna and their new baby for someone who just turned 17. Eventually, Kylie and Tyga admitted that they were a couple but said that it only became official after she turned 18. Fans had suspected that the couple would continuously deny it until she was no longer a minor, and sure enough, they became comfortable sharing their relationship in public at that very point.
Usually, in many controversial issues, when the person involved makes an admission to the public, things would quieten down. However, Blac Chyna became Rob Kardashian's girlfriend, and the scandal went on and on for the three years Kylie and Tyga were together. It became even worse when Blac Chyna became pregnant with Rob's baby, and her connection to the Kardashian-Jenner family became permanent. The press had a field day, especially with Kylie and Tyga's relationship becoming distinctly becoming on and off. He was accused of sleeping with a transgender while she dated another rapper during their off time.
Tyga eventually wooed her back, and they reconciled in time for her 19th birthday. He gave her a new Maybach as a gift, and things became even sweeter between them. An engagement rumor went viral, as she was seen wearing a huge ring on her Instagram account, but she quickly shut down the assumptions and said she wasn't engaged. There was also an alleged sex tape making rounds online, but they both denied that, and up to this day, there's been no proof that such a tape existed.
Just when fans thought that everything was great again between them, in April 2017, they parted ways. Sources close to the couple said that they called it quits when Kylie learned that Tyga wasn't paying child support to his ex-, and it didn't sit right with her. They never confirmed or denied the rumors, so the public doesn't know the reason behind the break-up.
PartyNextDoor – Brief fling (2016)
During one of those off times with Tyga, she reportedly dated rapper PartyNextDoor. Instead of staying home, sad and lonely after the break-up, she decided to meet other people, and just have fun as a normal 18-year-old would. It seemed that PND was waiting for a chance to be with Kylie, and was pursuing her for a couple of months even before she ended things with Tyga.
PartyNextDoor was born Jahron Anthony Brathwaite, in Mississauga, Ontario, Canada in 1993. Growing up, he was exposed to the music released by successful R&B singers such as Boyz II Men, Blackstreet, 112, and Jodeci as they were his father's favorites.
COLOURS Vinyl will be up for a limited time. Pre-order today https://t.co/aHit7TBMeT pic.twitter.com/UZzwJ3QcSO

— PARTYNEXTDOOR (@partynextdoor) June 11, 2021
He started making music under his real name, but changed it to PartyNextDoor when he signed up with Warner Chappell Music as a songwriter. Later, he became the first contract artist of Drake's OVO Sound record label when it was launched in 2013. From then on, he released studio albums, mixtapes, EPs, and numerous singles, including "Loyal" featuring Drake, "Believe It" featuring Rihanna, "Not Nice," and "Come and See Me," which were all certified platinum by RIAA. As a songwriter, his most successful song to date is Rihanna's "Work", as it peaked at No.1 on the Billboard Hot 100.
PND and Kylie officially met for the first time in 2014, when he asked her and Kendall to be featured in his music video for the song "Recognize." The two easily clicked and became friends through the efforts of Drake, knowing that his protégé, PND, was really into her. She also appeared in the MV of his song, "Come and See Me." While they were seen going out several times, Kylie said that it never went to the point that they called each other boyfriend-girlfriend. She wouldn't categorize what they did as dating, but that they had a cool relationship and she had fun hanging out with him.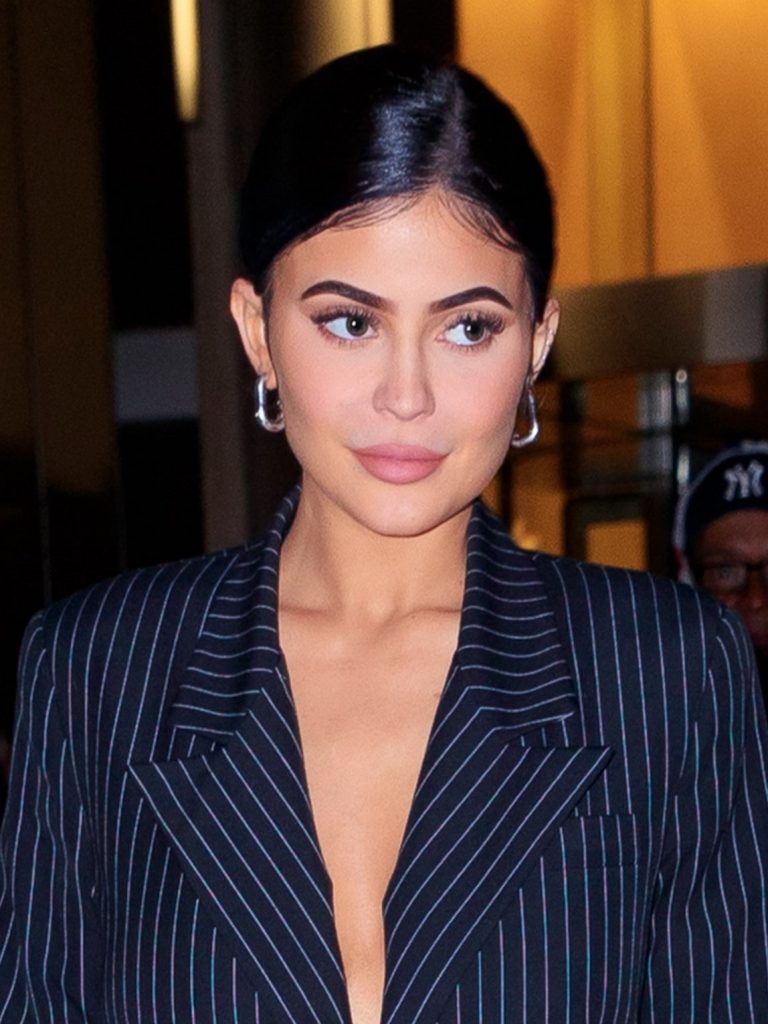 When PND posted on Instagram his diamond Rolex along with Kylie's blinged-out timepiece, and captioned it with 'Diamond battle with @KylieJenner,' Tyga posted his own glittering watch along with diamond-encrusted rings, and captioned it with 'Diamond battles.' It seemed that her time with PND was to make Tyga jealous, and it sure did.
Travis Scott – Father of her daughter (2017 to 2019 and 2021 – present)
After getting out of a controversial relationship, the make-up mogul didn't think twice about meeting new people, and going back to the dating scene. In April 2017, just weeks after she ended things with her ex-boyfriend, she was spotted walking around the grounds in Coachella, holding hands with rapper Travis Scott; well, obviously more than that, as 10 months later in February 2018, she gave birth to a daughter.
Travis Scott was born Jacques Bermon Webster II in Houston, Texas, and for the first six years of his life, he stayed with his grandmother in one of the most notorious neighborhoods in south-central Houston. He moved with his parents to the much safer nearby Missouri City, and had a normal life.
Travis participated in musical plays in high school, as he had shown interest in making music early on in his life. After spending two years at the University of Texas, San Antonio, he dropped out from getting a college degree, and decided to pursue his ultimate dream of becoming a rapper and songwriter. His journey to success wasn't easy, as his parents kicked him out of their home, and things only started to take shape when he reconnected with a friend who turned out to be the future owner of Grand Hustle Records, rapper T.I. Since then, he's been part of four recording labels, and released four number one hits on the Billboard Hot 100 chart, such as "Franchise," "The Scotts," "Highest in the Room," and "Sicko Mode."
When Kylie and Travis were asked to recall their first meeting, neither of them could remember the details, except that they'd been hanging out with common friends.
She said that her initial impression was that he didn't like her, so she never talked to him. Fast forward to 2017, a source close to the couple said that they were only supposed to make her ex-boyfriend jealous, but then something clicked between them. Fans even reported that they bumped into Tyga in Coachella, and had an awkward hug. The friendship bloomed into something else, so when Kylie was asked by Travis if she wanted to join him on his tour, she readily said yes. During the concert tour, Kylie and Travis got to know each other pretty well. They loved that they could easily walk around the streets in the cities included in his itinerary, just as regular people.
They were inseparable and were seen going around in various events until she became pregnant, which they initially hid, because she said that 'I knew for myself I needed to prepare for this role of a lifetime in the most positive, stress-free, and healthy way I knew how.' Basically, she didn't want to carry-on her pregnancy in public and only revealed it when she'd already given birth.
Whether it was planned or not, they both became responsible parents. He gave her a Ferrari valued at $1.4 million as a "push present", as his way of showing appreciation for their new baby girl, whom they named Stormi Webster. People were curious as to why they rarely see Travis on her reality-TV show, but Kylie shared in an interview with Andy Cohen that he's not comfortable with it, so she didn't pressure him.
Everything seemed to be going great for the couple as they tried to keep their relationship as low-key and private as possible. So it was a shocker for many fans when it was reported in October 2019 that the couple had broken-up. Kylie said that they were taking a break from each other, but were co-parenting their child. Despite the calm explanation from the reality-TV star, there were claims from tabloid sheets that it was the result of cheating allegations against Travis earlier that year.
In June 2021, it seemed that Kylie and Travis reconciled as they were seen together attending the Parsons Benefit in New York, in which he was among those being honored that night; she flew in along with their three-year-old Stormi.
He even ended his speech with 'Stormi, I love you and wifey, I love you.' People who attended that night witnessed how sweet and touchy-feely they were with each other, and Kylie then uploaded a photo of them together onto Instagram, with Travis' arms around her waist. Indeed, love is lovelier the second time around.
Fai Khadra – Longtime family friend (2020)
While Kylie denied dating Fai Khadra in 2020 when she was single again, this rumor is worth mentioning, since it blew up on social media when she posted that Fai was with her in August that year vacationing in Europe. Apparently, she was able to sneak her way to Paris, France, when there was supposedly a European travel ban. Fans immediately assumed they were officially a couple, since Kylie didn't normally post photos of other people on her Instagram account aside from her immediate family and loved ones. When it went viral, she cleared it up quickly, insisting that Fai has been a longtime family friend.
Is everything sweet again with Kylie and Travis? Just keep your eyes and ears open…