Who has Kyrie Irving dated? Girlfriends List, Dating History
• Kyrie Irving is an American basketball all-star and point guard with an impressive record in the NBA
• Irving honors his Sioux heritage and has a Lakota name, Hela, which means 'Little Mountain'
• Irving attended Montclair Kimberley Academy and St.Patrick High School and later Duke University
• Irving began his NBA career with the Cleveland Cavaliers and later the Boston Celtics, and is currently with the Brooklyn Nets
• Irving has had several romantic interests including Andrea Wilson, Kehlani Parrish, Gabrielle Lexa, Chantelle Jeffries and Marlene Wilkerson, but is currently single
Kyrie Irving is a popular and talented American basketball all-star, who's achieved an exceptional record on the National Basketball Association (NBA) courts as a point guard, even consistently earning prestigious status as the most valuable player. Born Kyrie Andrew Irving on 23 March 1992, in Melbourne, Victoria, Australia, the young Brooklyn Nets Point Guard spent the first two years of his life Down Under, where his father, Drederick Irving, played professional basketball.
The family returned to the US in 1994, but sadly, Irving's mother Elizabeth, who was a Sioux descendant, passed away of illness when Kyrie turned four. Throughout his career, Kyrie paid respect to the memory of his mother by honoring his Sioux heritage.
https://www.instagram.com/p/CHlLUykHfie/
His continuous philanthropic support for the Standing Rock Sioux organization in Dakota earned him his Lakota name, Hela, which means 'Little Mountain'.Kyrie would also burn sage before every game, and designed shoes for Nike dedicated to his tribe. Drederick raised Kyrie and his older sister, Asia, with the aid of his sisters, and later married Shetallia, with whom he had Kyrie's younger sister, London. Inspired by his father's career in basketball, Irving began playing while attending school.
During a fourth-grade school trip, Kyrie had the chance to play at the Continental Airlines Arena, where he promised himself that he would one day play in the NBA. Growing up in West Orange, New Jersey, Irving attended Montclair Kimberley Academy, playing in freshman and sophomore leagues.
Even then, Kyrie displayed an amazing talent for the sport, becoming the second player in the school's history to achieve the 1000 points milestone. Irving's impressive skills, honed with the aid of his father and his connection with Boston University, where Kyrie attended training camps, led his school to their first Prep State Title.
Seeking a bigger challenge, Irving transferred to St.Patrick High School, due to which he had to sit out for thirty days before competing for the season. Despite the delay, Irving proved his ability, earning regard as one of the best matriculant players of class 2011, alongside future Dallas Mavericks player Michael Kid-Gilchrist.
Throughout his high school career, Irving played in various tournaments, and then continued playing in college.
Despite an invitation to Boston University, Kyrie committed to Duke University in North Carolina, where he nearly earned the Freshman of the Year award, but suffered a ligament injury that halted his play.
Following college, Irving was picked by the Cleveland Cavaliers in the 2011 NBA draft, and immediately established an impressive record that earned him the 2012 Rookie of the Year Award, and helped the Cavaliers to an historic championship win, scoring the final three-pointer that won them the finals against the Golden State Warriors in 2016. It was the beginning of a brilliant career, with the potential for even bigger things in the seasons to come; sadly, Irving's career has often been marked with serious injuries.
Irving later played for the Boston Celtics as part of a trade-off agreement, then in 2019 he signed on with the Brooklyn Nets as a free agent. In 2016, Kyrie participated as part of the US National Team at the Olympics, which won the gold medal.
However, it seems that Irving also pursued ventures off the court.
Besides becoming romantically involved with several notable women, Irving also took an interest in filming. He starred as himself in the Disney kids comedy, 'Kickin' It', and did voice work for 'We Were Bears' and 'Family Guy'. Of all his interests, though, most people seemed to be more interested in the NBA star's busy love life.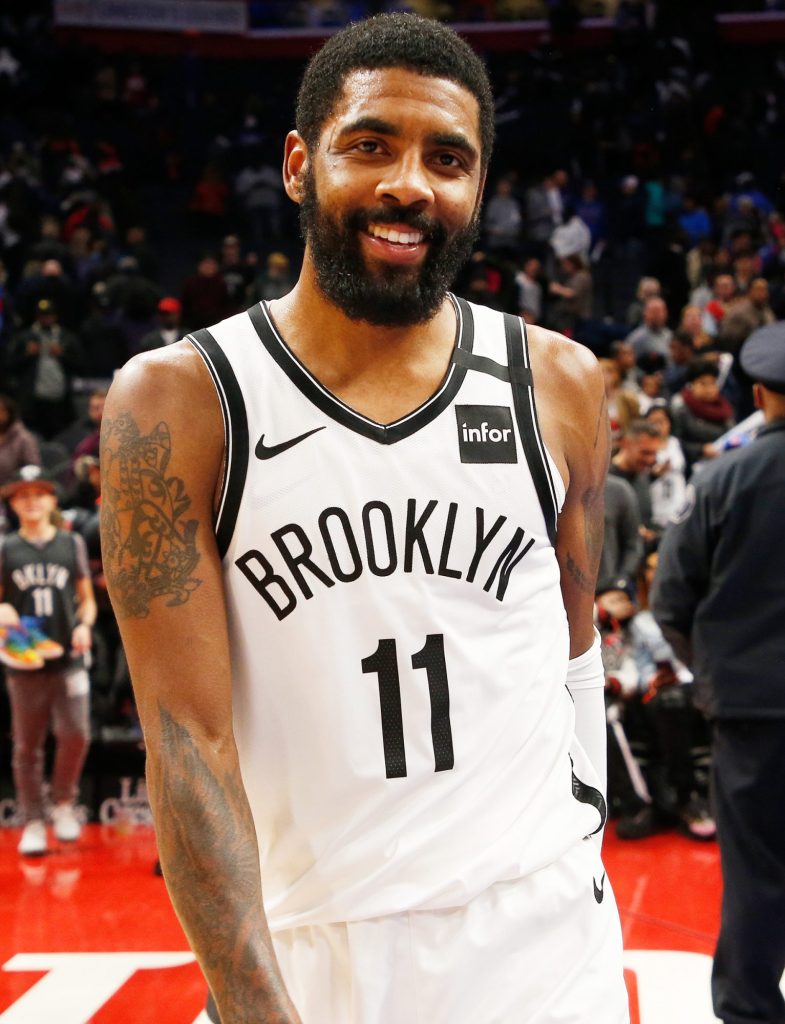 A Young Family
Kyrie Irving's first romantic interest dates back to 2013, when he started dating Andrea Wilson, who won the Miss Texas USA 2010 beauty pageant. The pair dated for two years, though the full details of their relationship and the reason for their separation remain unclear.
However, it's no secret that the seemingly happy couple conceived a daughter together – a glance at Irving's Instagram activity, and it's clear that one girl dominates his attention at all times. Azurie Elizabeth, who earned her late grandmother's name, was born on 23 November 2015, shortly before the couple ended their relationship.
Despite their disagreement, both Andrea and Kyrie seem intent on being good parents, with Irving establishing his legal rights through paternity tests to ensure equal custody of Azurie.
Unfortunately, when Irving started dating Kehlani Parrish, Andrea commented on one of their pictures, insinuating that Irving didn't spend enough time with his daughter. Kyrie proved her wrong by sharing his Instagram with Azurie. In all their posts, the love and cuteness are almost unbearable, but proof enough that Kyrie loves his daughter.
Separation Anxiety
Following his failed relationship with Andrea, Irving started dating R&B singer Kehlani Parrish, but in 2016 their relationship dissolved. Little is known about their shared time, other than Andrea's seemingly jealous reaction on social media.
However, a picture of Parrish together in bed with her ex-boyfriend, PartyNextDoor, surfaced on social media shortly after the couple announced their split. Fans of Irving suspected the worst, beginning to accuse the R&B star of cheating on her NBA boyfriend.
According to specific reports, the backlash Kehlani had to endure became so bad that it caused her severe depression, to the point where she even attempted suicide. At one point, Irving was forced to step in, taking to social media to inform his fans and followers that the picture was taken after they broke up.
His attempts salvaged what remained of their decimated relationship earned Parrish's gratitude, who responded with a 'thank you' message on social media. It did, however, mark the last known communication between the pair, a rather unique and unfortunate situation of separation anxiety, simply because of the public nature of their romance.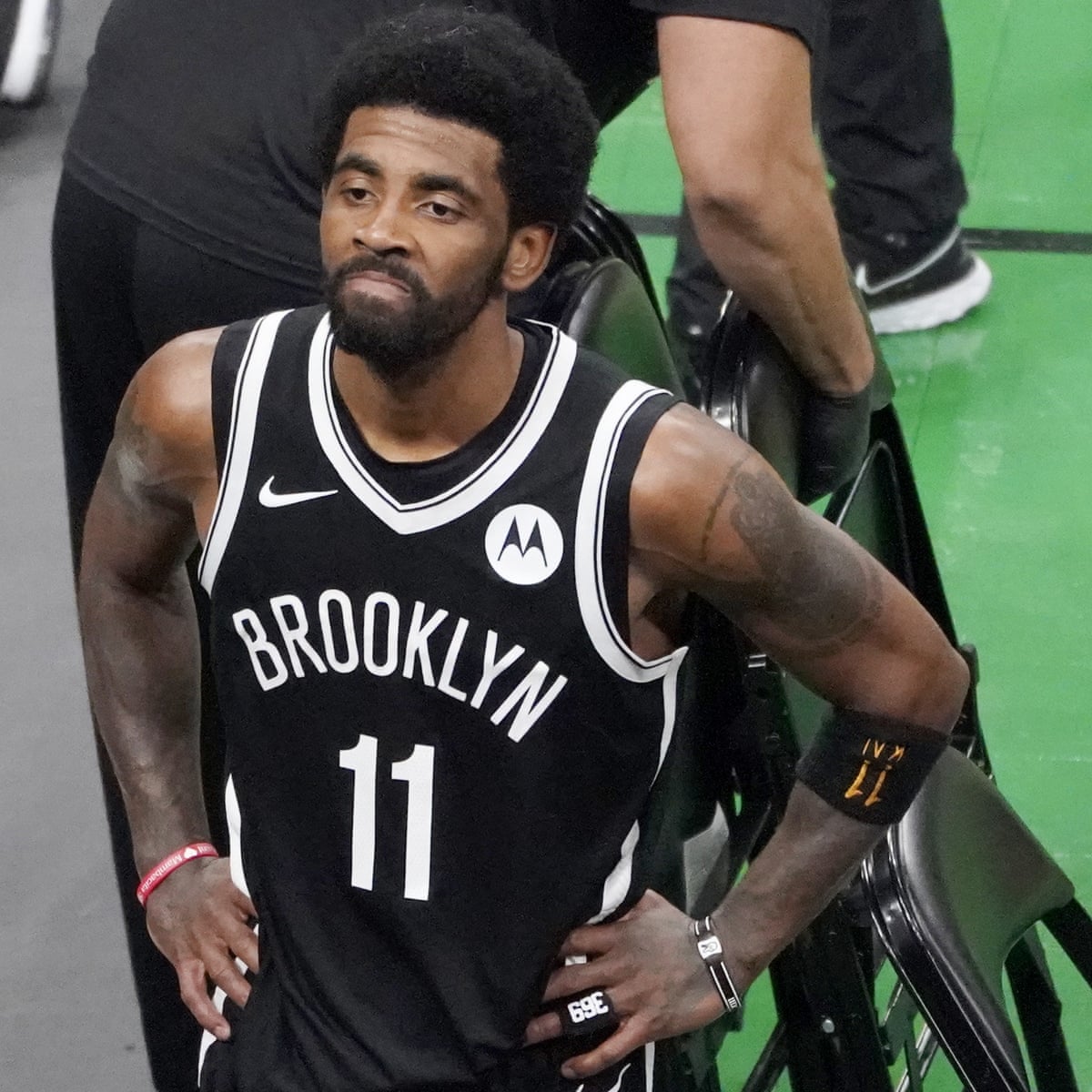 Social Encounters
According to gossip outlets, in 2017, Kyrie became romantically involved with former Vine star Gabrielle Lexa. Since the former platform crashed, they have been making it big on Tik Tok and Instagram, gathering a large following. Unfortunately, their relationship hardly lasted long enough to be considered significant, though as it would be, some reported later that the couple tried again.
According to these reports, the two met in Los Angeles, California, where Gabrielle now lives, and where Irving spent most of his off-season time. Again, their attempt at romance failed, and the relationship never moved anywhere after that.
In June 2018, Irving was spotted on a cute date with model and DJ Chantelle Jeffries, stirring up dating rumours. Unfortunately, things between Irving and Jeffries, known for being a successful lingerie model for the likes of Kim Kardashian, didn't work out, and their encounter became nothing more than a short flirtation.
However, it seemed love was out to get the point guard, as barely a few months later, he was seen warming up with the YouTuber, Marlene Wilkerson, known online as 'Golden'. Although they never officially announced their relationship, no doubt keeping things private because of what happened to Pharris, the couple walked the streets of New York City in 2019, showing off Marlene's engagement ring.
Kyrie Irving and Marlene Wilkerson Reveal They Welcomed Baby in Video Documenting Home Birth https://t.co/PMqXRAzggy

— People (@people) June 17, 2021
When questioned about the possibility, neither one denied the fact that they were engaged, however, according to the most recent reports on their relationship, it seems the pair called off their engagement in November 2020. Around that time, both Marlene and Irving unfollowed each other on social media, and also began deleting certain shared posts. Neither one has since made any attempts to reconnect in any form.
Thus, it seems that the tabloid's assumptions about the dissolution of Marlene and Kyrie's relationship might actually be true. So, Irving doesn't seem to be in a relationship at the current time, but that could change in the blink of an eye, so stay tuned for any updates.