Who has Lana Del Rey dated? Boyfriend List, Dating History
Lana Del Rey is perhaps one of the most fascinating artists of modern music, and among the most celebrated as well. The American singer-songwriter has received numerous accolades for her music, including nine GAFFA awards, two Brit awards, and two MTV Europe Music Awards, as well as several nominations that include for a Golden Globe.
Inspired by deep notions of sorrow and tragedy, Lana's music presents cinematic quality reminiscent of the touch of Melpomene, the Greek Muse of Tragedy. To add even more to her artistic character, Lana performs under several stage names, but is best known as Lana Del Rey, a name inspired by the 1940s actress, Lana Turner, and the Ford Del Rey sedan. She has also recorded music under the name May Jailer.
Lana was born on 21 June 1985 in Manhattan, New York City, as Elizabeth Woolridge Grant.
Raised in Lake Placid of upstate New York, Lana spent her childhood with her younger brother and sister, Charlie and Caroline, haunted even then by the concepts of mortality and inevitable tragedy. Lana's family hails from Scottish descent, with ancestral roots linked to Lanarkshire in the central lowlands of Scotland.
While attending St Agnes School, Lana began singing in her local Catholic church choir, where she held the position of Cantor until the age of 15, when Lana started showing early signs of teen rebellion. In an attempt to put a quick stop to a rising drinking problem Lana developed, her parents Robert England Grant Jr and Patricia Ann sent her away to board at the Kent School in Kent, Connecticut. After matriculating in 2003, Lana moved to Long Island where she stayed with her aunt and uncle, making a living as a waitress. Here, she also received her first lessons in basic guitar playing, and as Lana claimed, she could have written a million songs on only the six primary chords she learned.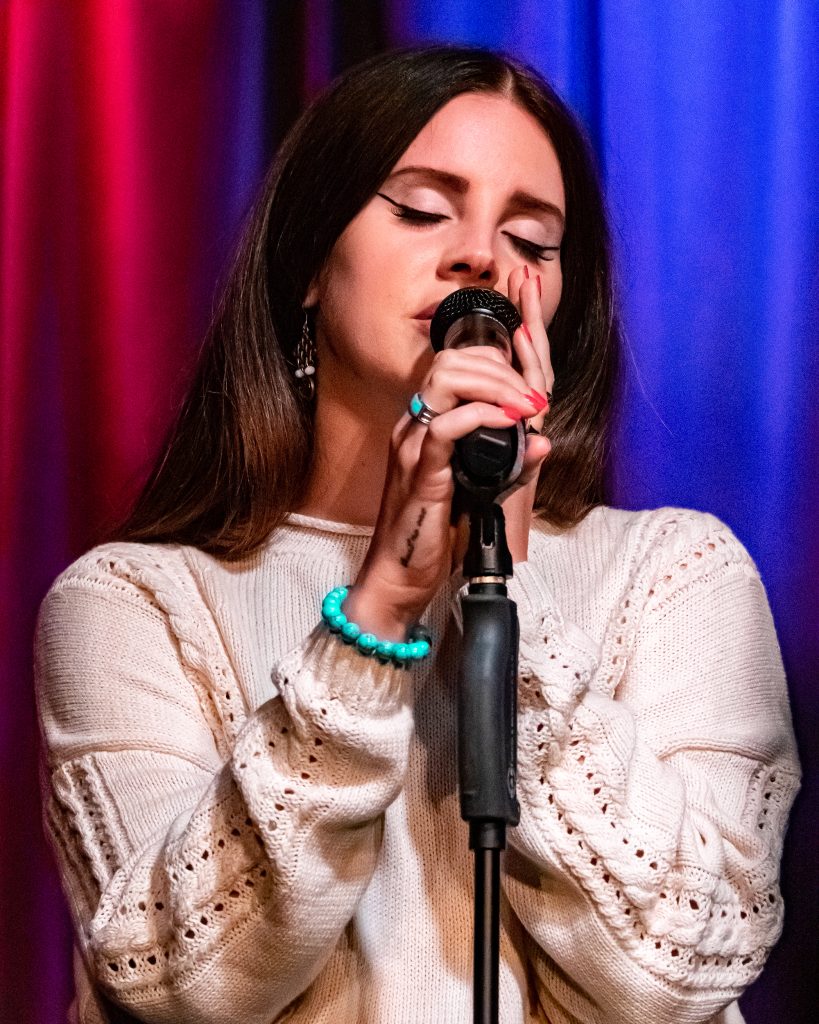 While still at college, Lana recorded several albums under the stage name of May Jailer, including the acoustic record 'Sirens' which eventually leaked onto the internet in 2012. In 2008, Del Rey graduated from Fordham University, New York City with a Bachelors of Arts degree in philosophy, and started recording music with 5 Point Records. In 2011, the video for 'Video Games' became a viral sensation, and marked the first success of her music career.
Lana draws a lot of inspiration from her love life, and despite being very private about her relationships, her romantic interests have been as fascinating as her artistic approach to music. While her affairs have been the subject of rumours, which includes mentions of the likes of Marilyn Manson, in truth, Lana has attracted some of the most influential men in the industry.
No doubt a beautiful and charmingly dark soul, it should come as no surprise that Lana's love life would include successful rock stars.
However, it seems that Lana's taste in men is as inspired as her music, and certainly not limited by conventional romance. Regardless, Lana has mentioned that she values the sentiment of family life. Marrying and having children remains on her list of things to do, and the man she looks for to be the father of her children should be both strong and mature.
Although Lana never revealed the true identity of the man she considers her twin, she did admit that at some point in her life she dated someone with whom she had so much in common that he could have likely been her twin in a former life.
There are many possible men to consider when speculating over who he might be. This includes the dark persona of Marilyn Manson, who seems very similar to Lana, but considering that their relationship is likely just a rumour, the only other likely person could be Jimmy Gnecco.
Hardly any record of a relationship between Jimmy and Lana exists, save for a few references in Lana's earliest recorded music. Gnecco, also an artist and musician and best known under the name Ours, is noted for releasing emotional and dramatic music.
There is no certainty that he might be Lana's twin, but the similarity in their music could be suggestive of it, and keeping in mind that Lana recorded a song entitled 'Jimmy Gnecco', he might as well be. One thing about the lyrics seems certain, and that is that Lana was in love with Jimmy. Since no record exists other than the song featured on Lana's 'No Kung Fu' acoustic record, it is impossible to tell when they dated, why they split, or if they even actually dated. The song dates back to between 2004 and 2008, recorded while Lana still attended college, but according to Jimmy, he only met Lana in 2014, making this revelation in an attempt to clear up some speculation that Lana's recent album 'Ultraviolence' contained references to him.
More evidence that at least suggests that something romantic did happen between Jimmy and Lana is contained in the Ours song 'Fall Into My Hands'. Although again only speculation, many believe that the song makes references to Del Rey, although never mentioning her directly, but hints at her song and album 'Born To Die'. However, fans may never know the truth about any relationship – if there were one, but apparently they parted on friendly terms. Jimmy is often an opening artist at Lana's concerts, so the two seem to remain friends.
In her album "Ultraviolence", Lana wrote a confessional song with a rather controversial title, 'Fucked My Way To The Top'. When questioned about the song in an interview, Lana admitted that she had slept with a lot of men in the industry, but the song aimed to mock all those who suggested she slept her way to the top. She may have been promiscuous, but Lana insists that nobody she slept with ever handed her success for it.
However, one of her past romances was with Steven Mertens, who happened to be the producer of her debut album, so did she contradict herself, or was her relationship with Mertens more romantic.
Because the relationship was kept mostly in the shadows, progressing in secrecy, no one can tell for with certainty what happened between them. Steven is also a singer and musician, and performed the chorus for Lana's song 'When I'm With You', but little evidence exists to confirm a relationship between them. Aside from Mertens, Lana has also had a long term relationship of seven years with an anonymous record label owner, one with whom, still unnamed, she continues to have a friendship.
She has even gone so far as to call him the love of her life. Still no one can guess who he might be, but Lana says that she met him in her twenties, back when she searched for a label to publish her debut album.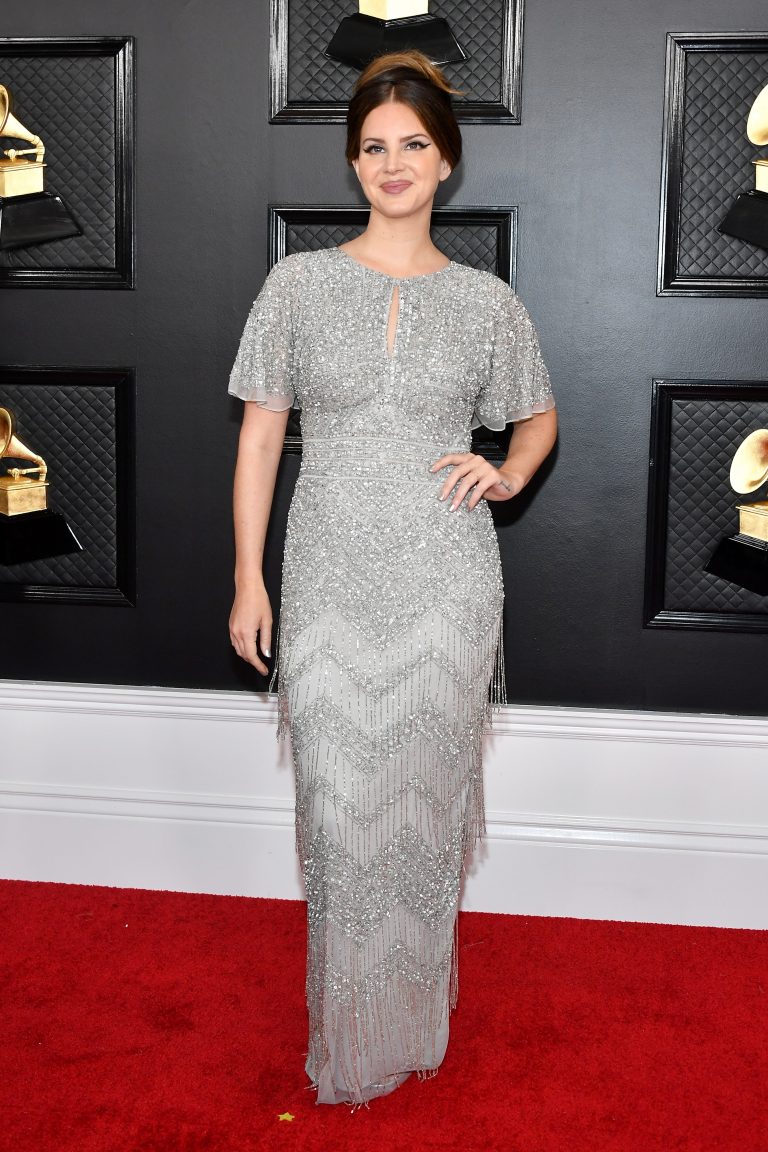 If all of it is true, then her song would be more a confession than a mockery, and Lana certainly went from the sheets to the top. Lana has successfully hidden the fact, making it incredibly difficult to get to both the bottom of her love life, which has perhaps assisted the rise of her career.
'Beautiful, smart, and charming' is how Moby described Del Rey in his memoir, 'Then It All Fell Apart'. The famous American musician claimed in his latest biographical book that he met Lana, then known as Lizzy Grant, in 2006, long before her claim to fame. According to his detailed account of their encounter, the two had a brief time together, and despite his efforts to date her, it ended abruptly when she left to pursue her career.
Moby claimed they had their first date at a vegan restaurant, but only after a second date was he able to invite her to his fifth-floor penthouse. After hearing from her that she was an aspiring musician, he asked her to perform for him.
Join 9 people right now at "Lana Del Rey Dated Moby Before She Was Famous – Stereogum" http://cheers.ws/Z2n9rZ?utm_source=dlvr.it&utm_medium=facebook

Posted by Music Cheers on Tuesday, May 21, 2019
He called her performance haunting, and even offered her a place in his rock band Little Death, however, Lana moved on with her solo opportunities. Regardless of Moby's confessions, it doesn't seem likely that he was the un-named record label chief Lana mentioned.
Nonetheless, Moby seems like an interesting highlight in the unconventional love life that Lana's pursued. However, it never progressed into anything serious, ending as quickly as it started.
When it comes to secrecy, Lana is perhaps the most skilled celebrity in Hollywood. Not only could she keep her relationship with former Kassidy frontman, Barrie-James O'Neill, under wraps, but she was also able to keep their engagement completely secret. To go a step even further, the unconventional means by which they broke up meant that even O'Neill was uninformed, until the public learned about it.
Hardly any actual facts can be gathered about the couple's history, save for a few confessions from Barrie-James. In an interview with The Scottish Sun, O'Neill, a native from Glasgow, Scotland, admitted that the relationship faced many difficulties. The pair started dating in 2011, shortly before Del Rey achieved mainstream success, and held for about three years until things fell apart in 2014, but having faced numerous problems in that time.
As Barrie-James admitted, he suffered from insecurity because of Lana's success. He felt that he wanted to be the protective boyfriend, but with Lana doing most of the providing, it became difficult to stand his man. However, O'Neill also admitted that he caused several of the difficulties as it may never have been easy to live with an insomniac and a struggling musician suffering from depression. Regardless of all his personal struggles, Barrie-James said that he always tried to be there for Lana as best he could, and she often called on him for support whenever The New York Times or some other tabloid published juicy rumours.
In late January 2014, sometime before their break-up, O'Neill and Del Rey sparked rumours of a secret, summer engagement, starting after Del Rey sported a ring, which many gossipers speculated could be an engagement ring, while she and O'Neill were out searching for a place to stay in Los Angeles. Things seemed to be all good between them, until later that year when Lana broke off the secret engagement in the most controversial way thinkable.
As Barrie-James later confessed to The Scottish Sun, he only learned about the break-up after Lana confirmed it in an interview. At first, he thought it might be a hoax or speculated gossip, but sadly it turned out to be the truth. Despite the unconventional break-up, O'Neill still says that there are no hard feelings between them. Their relationship may have ended, but they're still good friends.
In 2014, a video depicting the re-enactment of sexual assault featuring Lana as the victim and an unidentified man as the assailant went viral.
I made this necklace last week at xiv karats and I'm so proud of it! coordinates of la on the front
Wild at heart on the back ⭐️ pic.twitter.com/tblDlCABU7

— Lana Del Rey (@LanaDelRey) July 30, 2019
Apart from causing great disapproval from the public, the video also managed to damage the reputation of the person who allegedly released the video, Marilyn Manson.
The assault scene, edited into a video amidst scenes of Manson's previous work, and a birthday party where Manson appeared as a guest, attempted to make it look like Marilyn took part in the creation of the video. However, Manson has since denied any involvement in the filming and publication of the video, saying that the assault scene is not a part of any videos he made. Manson has admitted that he wanted to film a music video with Del Rey, but that she proved to be too difficult, and he eventually abandoned the idea.
Manson also stated that the camera used in the filming was one he and a friend, Eli Roth, also a director, wanted to test out but added that neither he nor Roth would film such depravity. Manson stated that he would likely be the kind of man that would beat-up someone if they assaulted a friend of his in that manner, and would never be a part of it.
Lana is yet to comment on the video, but at the time, gossipers believe that Lana and Manson may have been romantically involved.
As much as any celeb's love life is the subject of talk and gossip, Lana has had her fair share. In 2012, after appearing together on several occasions with the billionaire heir of Dole Foods, Justin Murdock, rumours rampaged the headlines of gossip publications. Despite being in a relationship, the two certainly made it seem as if the speculations were true. but kept things between them low key. It is hard to tell if anything happened, but if it did, it didn't last long.
Apart from this rumour, Lana may also have become involved with the Guns N' Roses frontman, Axl Rose. Lana has never kept her admiration of the rock star a secret, even writing a song dedicated to him – 'Axl Rose Husband' – in which she praises the legend and confesses her infatuations with him.
In 2012, following her rise to stardom, Lana attended back to back concerts of Guns N' Roses, and at one point they left together. Nobody knows exactly what happened between the two, though considering Lana's promiscuity, guesswork could be accurate. Around the same time, other rumours also suggested that Lana dated the promoter, Andrei Gillott. However, it seems that the two were only friends, and no evidence can support the speculations of a relationship other than that.
More rumours surfaced in 2012 when Lana visited the Chateau Marmont with Shannon Leto, the drummer of 30 Seconds To Mars, and older brother of actor/musician Jered Leto. There is no evidence to suggest that a relationship formed between them, as at that time Lana dated Barrie-James.
In 2014, shortly after ending her relationship with O'Neill, Lana spent time with American actor James Franco. The two appeared together on the red carpet at the premiere of his film 'Child of God', and posted pictures of each other on social media, which led to rumours of a new Hollywood couple surfacing. However, it seemed that it never became serious between them, and any romance quickly fizzled out.
In June of 2014, after working together on numerous photoshoots, Lana and her photographer, Italian-born Francesco Carrozzini, started dating.
Again, Lana successfully kept the relationship quiet, and few details about their romance are known publicly, and in November of 2015, the couple ended the relationship, never giving any reason why.
For a while, it seemed that Lana's interest in love cooled down somewhat, as the next time any rumours surfaced was in 2017. This time it was a short-lived romance with American rapper G-Eazy; they were first spotted together in April 2017 in Coachella, and eventually hung out together all over Los Angeles.However, judging from the change in lyrics that Lana applied to her song 'White Mustang', speculated to reference the rapper, things between them ended badly. The original lyrics praised the rapper for his recent success, but during a live performance the following year, Lana changed the song so that it sounded more insulting instead. In a song by G-Eazy, 'Moana', he claims that he never had any interest in the drama that Lana offered during their time together.
Lana's most recent love interest was police officer and reality TV star Sean 'Sticks' Larkin, who features on two police reality shows, namely 'Live PD' and 'PD Cam'. The earliest photographs of them surfaced in September 2019, and since then they've appeared on the red carpet, and even went official on Instagram. However, in March of 2020, Lana posted a cryptic message on her social media account, that suggested her relationship with Sean Larkin had come to a sad end. They blamed their busy schedules for the break-up, but Sean told the The New York Times that they still talk, and maintain a friendship.
For now, though, it seems that Lana is once again single, or at least unattached, but certainly interested in dating again. A recent post on social media confirms this, saying somewhat confusingly that if this is the end, she wants a boyfriend. Fans and gossip columnists may not have to wait too long for further developments in Lana Del Rey's dating assignations.