Who has Lionel Messi dated? Girlfriends List, Dating History
• Lionel Messi is a famous and talented Argentinian footballer, widely considered one of the greatest of all time, who has won numerous awards
• He was born in Rosario, Santa Fe, Argentina, to Jorge and Cecilia Messi, and had a childhood full of football, with support from his family
• Messi moved to Spain in 2001 to train with Barcelona's first team, and has since become their highest goal scorer, with a career total of 750 goals playing for Argentina and Barcelona
• Lionel is in a long-term relationship with the mother of his three children, Antonela Roccuzzo, and has been loyal to her since they first met when he was five years old
• Rumours of Messi having other relationships have been suggested, but are largely unsubstantiated and unconfirmed.
Lionel Messi is a famous and talented Argentinian footballer, who is known the world over as the captain of the Argentinian national team, and by many standards considered one of the greatest football players of all time. Lionel has won more awards than most footballers ever will during their career, but as of late, Lionel's talent and formidable skill have been accused of hiding the lack of other good players which currently poses a threat to Argentinian football.
The argument almost makes Argentina's final against Germany during the 2014 FIFA World Cup seem like a fluke, especially considering that Argentina hardly managed to compete in 2018. Regardless, Lionel's talent and formidable opposition granted him exceptional exposure as a footballer, and with it he's attained a mass following of fans.
The only footballer who could compete is Lionel's long-standing rival, the Portuguese forward, Cristiano Ronaldo. Leo's success, however, did not come quite as easily as people might believe, but of course, his most dedicated fans would know about Lionel's many struggles as a professional football player.
Born Lionel Andres Messi – sometimes called Leo – on 24 June 1987, in Rosario, Santa Fe, Argentina, the third son of Jorge and Cecilia Messi, Lionel spent most of his young life in Argentina, where his passion for football blossomed at a young age. When he turned six, Leo started playing for Newell's Old Boys club, competing as team member of the 'Machine of 87'. The team was considered unbeatable, and during the six years Messi played for them, he scored over 500 goals.
Under the influence of his father, older brothers Rodrigo and Matias, and his cousins, Lionel's interest and talent for football developed rapidly.
Messi's cousins, Maximiliano and Emmanuel Biancucchi, also became professional players, but according to Lionel, his greatest influence was his paternal grandmother, who accompanied him to games and encouraged him for the first 11 years of his life.
Sadly, she passed away, and to commemorate her memory, Messi often dedicates his goals to her by pointing and looking up at the sky. Unfortunately, this was a very trying time in young Messi's life, as the year before doctors diagnosed him with growth hormone insufficiency, a condition that could threaten his athletic career. Lionel's father, who worked as a steel factory manager, could only afford the first two years' treatment, making it seem as if Leo's dreams would never come true.
As a result, Lionel and his family had to resort to finding him sponsors willing to pay for his treatment. Initially, Newell's offered Lionel sponsorship, but later withdrew their offer for unknown reasons.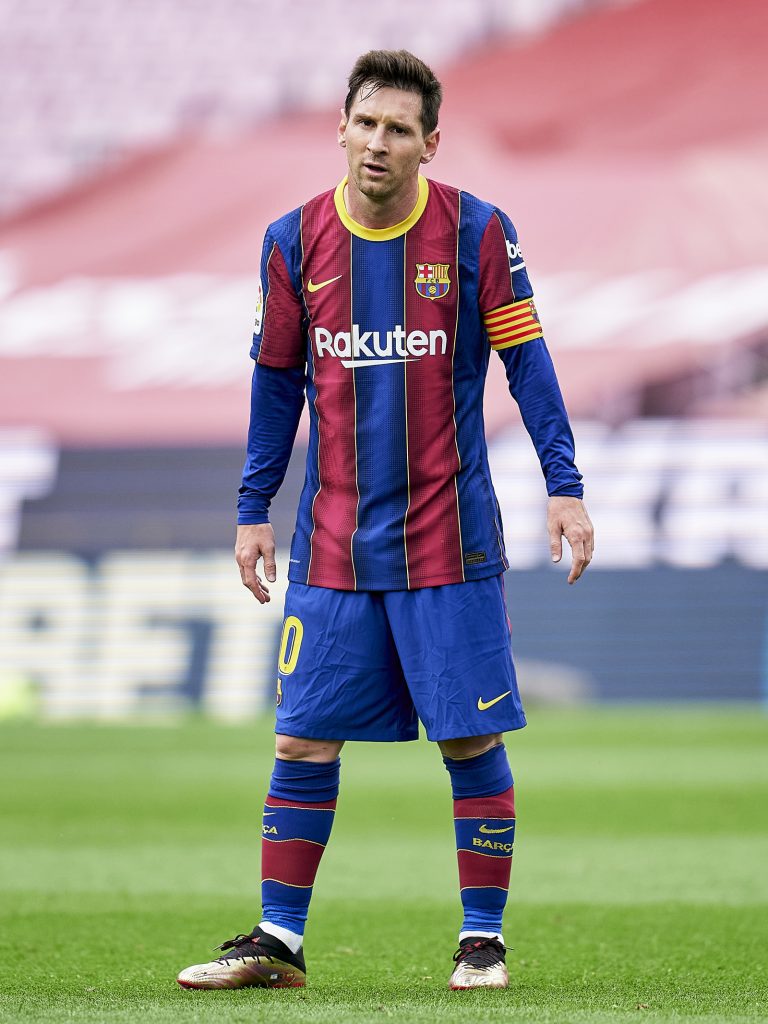 As the next few years went by, Leo struggled to find a sponsor due to Argentina's financial insecurity at the time. With no aid from local clubs, the Messi family was forced to look abroad, and in September 2000 they placed a bid with Spanish club Barcelona, a team Messi would dutifully play for all of his professional career.
During his trials, Messi's talent and skill won over the judges, earning him a place to train and expand his career. At first, Lionel did not get to play, with his nationality being questioned – after all, it was untraditional for European clubs to sign foreigners under the age of 14.
Despite the setback, Barcelona eventually signed Messi, and in 2001, Leo and his family moved to Spain. Unfortunately, the first few years were too difficult, forcing Lionel's mother and younger sister to return to Argentina.
Today is all about Leo Messi. 🇦🇷💙 pic.twitter.com/RHXwwepe5j

— Leo Messi 🔟 (@WeAreMessi) July 10, 2021
In support of his son, Jorge stayed in Spain with Leo, certain that young Messi could have a promising career before him. During the next few years, Lionel trained with Barcelona's top teams, and attended several talent development programs.
In 2004, Lionel made his debut for Barcelona's youth team, and shortly after turning eighteen, Messi earned his place in the Barcelona first team. A year later, during the 2006-07 season, Lionel's performance ensured him a place among the best players in the world. Even fellow team member, Brazilian Ronaldinho, had high expectations of Messi. Since his debut, the Spanish sports reporters have exclusively praised Messi's talent, going so far as to dub him Messi-iah.
From all the Barcelona supporters, Messi certainly acquired a lot of love and admiration, especially since he's led the club to win 34 national and international trophies.
Messi also holds the record as the highest goal scorer for a club, with a career total of 750 goals playing for Argentina and Barcelona.
When playing for the Argentine national team, Messi is not shy to use his talent, making Argentina a formidable side never to be underestimated. Unfortunately, despite his early success, Messi was continuously plagued by injuries, caused most likely by suffering from growth hormone deficiency as a child. In spite of the many obstacles, Leo pushed on to become the very legend people perceive him as today, but as much as people are interested in his every goal, fans have often wondered who the lucky ladies were who captured Messi's affection.
His most dedicated fans would know that Lionel has been in a long-term relationship with the mother of his three children, but rest assured, it's not the only relationship to discuss.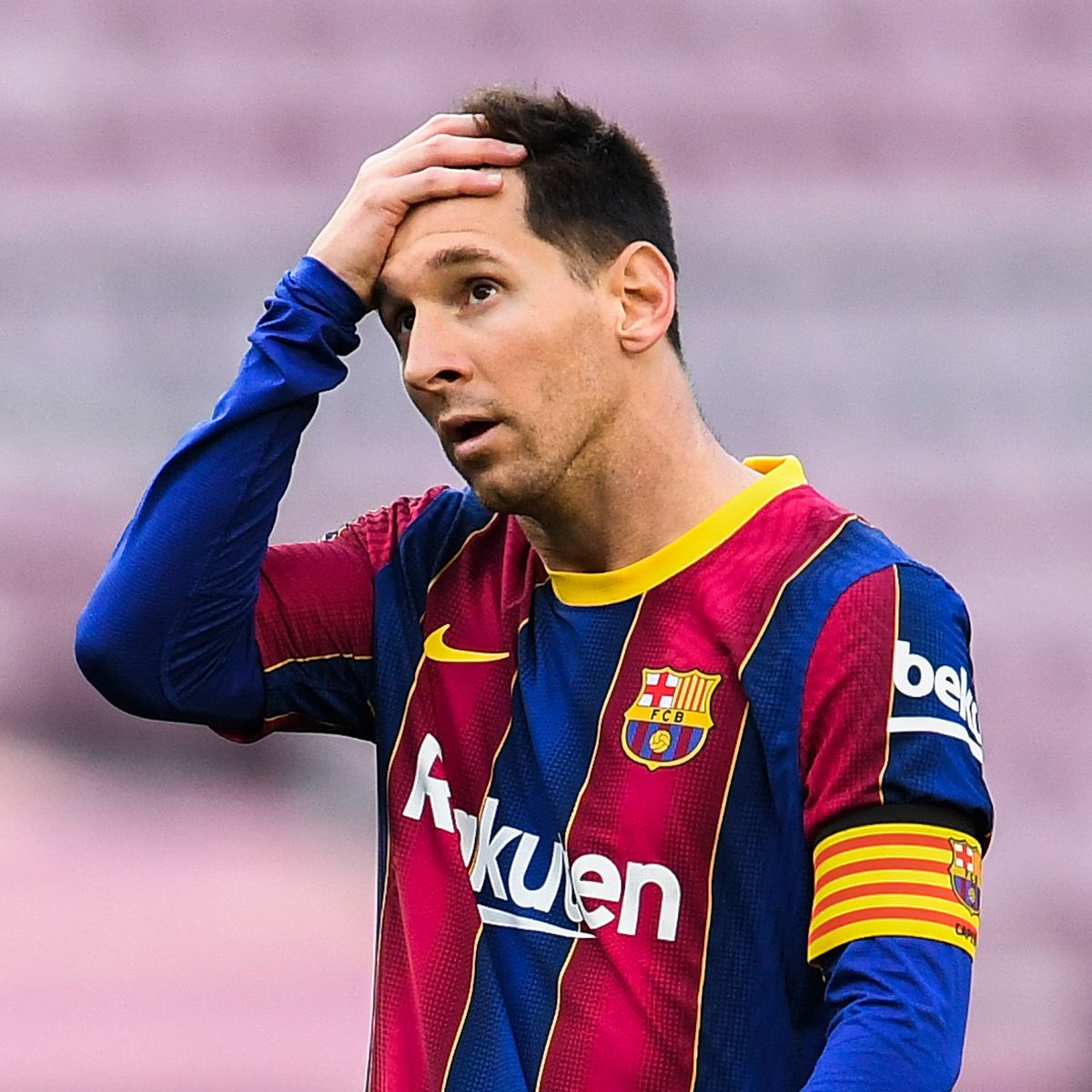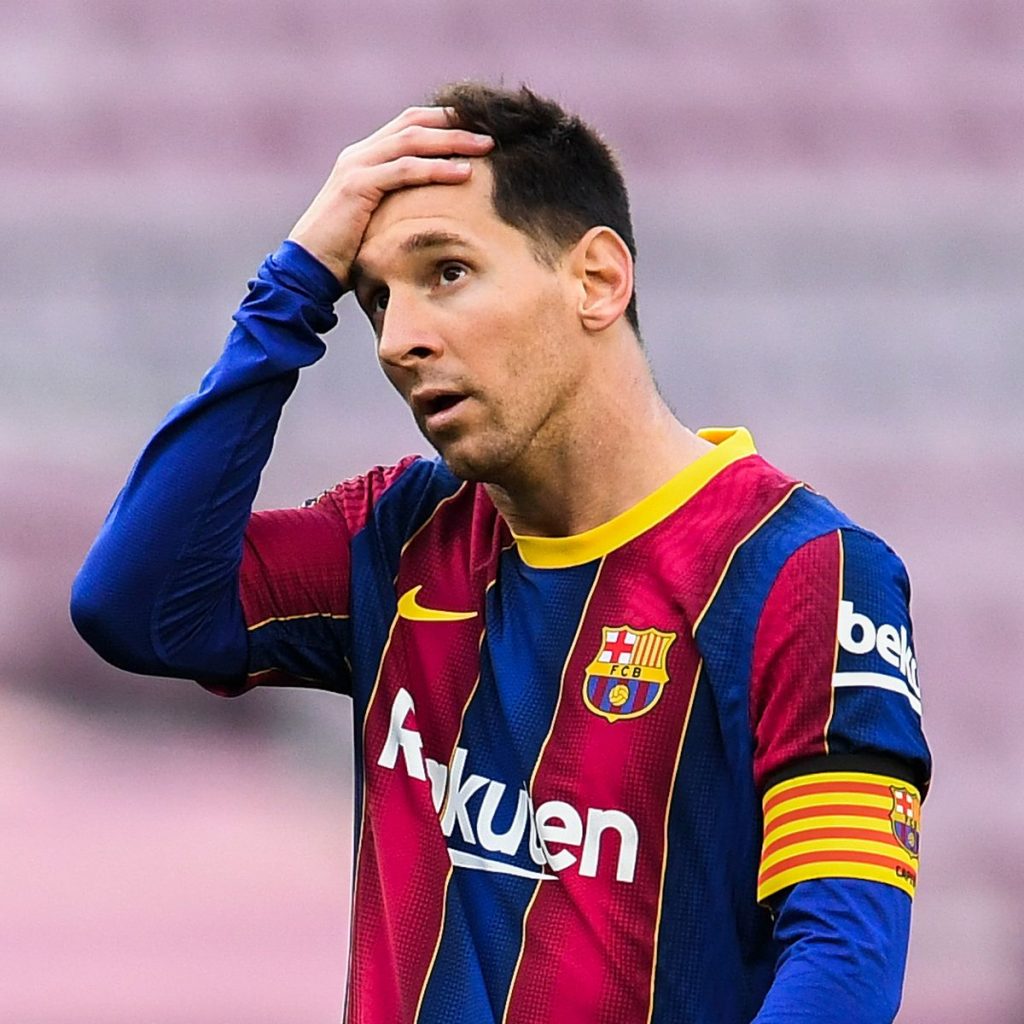 However, considering the kind of loyalty Messi has demonstrated, both for Argentina and Barcelona, and the nature of his relationship with his wife, the credibility of some rumours that suggests Messi has had other relationships, becomes easy to doubt.
Regardless, these rumours will be mentioned, and his fans can judge for themselves. Though, as it seems, Messi has been loyal to only one woman, as much as he stayed loyal to Barcelona, now playing for them for 17 years.
Nightmare-In-Law
While most of Messi's fans are aware that the talented Argentine forward formed a childhood relationship with his wife, Antonela Roccuzzo, according to rumours, Lionel had a brief teenage romance with another Argentine woman, the model Macarena Lumos.
According to an Argentine gossip publication, news of their relationship only reached the public several years after their dalliance came to an end.
However, for those who thought that Lumos and Messi may have had a physical relationship, the Argentine model revealed that she was too young at the time for such a serious relationship.
Lumos told the publication that she briefly dated Messi back in 2005, when Messi was 18 years old and she 14. At the time, Lionel made his debut for Barcelona, and although already a rather famous footballer, news of their romance was hardly a hot topic among the media. As such, most of the details of Lumos and Messi's relationship did not gain any exposure, and the couple quietly dated without any interference from the paparazzi.
Neither Messi nor Lumos are ashamed of admitting that they grew up in Rosario, Argentina, the most likely place where the two could have met. As with his wife, Messi likely met Macarena during his early childhood, and since his departure to Spain, Messi maintained contact with his Argentine friends and acquaintances.
Since news of their past relationship broke, many media outlets have published speculation about Messi and Lumos' romance, with many of them suggesting that the couple dated for two years. However, according to the candid interview, during which Lumos revealed all the not-too-scandalous details, Macarena confirmed that it was only a brief romance. According to Lumos, their relationship faced too many problems to succeed.
The first difficulty they faced stemmed from their close family – neither the Messi nor the Lumos family agreed with the relationship. According to Lumos, her father considered Lionel to be an inappropriate husband for his daughter, considering only his poor childhood, and not the success he could attain. Another problem came in the form of long-distance, which placed their love under too much strain.
The relationship, and its many problems, might have remained a lifelong secret if it wasn't for Lumos who revealed the details. However, the published story seemed more intent on slandering the Messi family than celebrating teenage love. According to the article, Lumos complained about Messi's mother, Cecilia, whom Macarena accused of stalking and bad behaviour.
Apparently, after the media published stories of Messi's personal life, claiming the information came from a reliable source, Cecilia believed that Lumos was the leak. Macarena claimed that Cecilia stalked and insulted her one Sunday afternoon, while she went out shopping with her family in Rosario.
Despite the circumstances, Lumos admitted that she had unfinished, romantic business with Leo, stating that she still had an interest in the Argentine forward.
Luckily, the story quickly faded from memory and publication, as both Lumos and Messi were allowed to get on with their lives, to pursue successful careers.
Unfortunately, the credibility of these rumours and publications can't be trusted, but nonetheless, everyone has now accepted that Messi did indeed date another woman before getting hitched with Roccuzzo.
Another Rumour
In 2008, more rumours regarding Lionel's love life earned a place in gossip publications, with the media now suggesting that he had something going with Luciana Salazar. Salazar was chosen as the Argentine representative for the 2006 FIFA World Cup, and gained some exposure herself as a model.
Though definitely considered one of Argentina's most beautiful women, these rumours seemed more like speculation rather than fact.
Not only is Salazar six years older than Messi, but at the time it was believed that he was secretly dating Antonella.
However, the media claimed that Salazar and Messi had a dalliance during an off time in his relationship with Roccuzzo. The story seemed so far-fetched that even Messi's fans thought it was a hoax, and as soon as the rumours started, they died down again.
To this day, the supposed hook-up between Salazar and Messi has never been confirmed, and is accepted to be nothing more than pure speculation.
Made In Rosario
As if Messi wasn't enough of a legend, the Argentine footballer took his personal life a step further, becoming one of the few footballers to remain loyal both to a single club and his one and only soulmate.
Honestly, once people learn about how sweet and sentimental Messi and Roccuzzo's romantic history are, their hearts would melt, or be overwhelmed with jealousy.
Not only do sports publications celebrate Roccuzzo for her astounding beauty, which is only befitting the world's most formidable captain and footballer, but the nature of Messi and Antonella's romance makes for a great story. The couple met while still exceptionally young, back when Messi was five years old and starting to play for Newell.
Roccuzzo happened to be a close family friend with ties to Messi's cousin, Lucas Scaglia, but for years the couple remained quiet about their friendship. Only in 2009, following several publications' speculations and suggestions that Messi was involved with numerous women did they decide to reveal their love to the world.
Happy Birthday Antonella Roccuzzo
🎊🎂🎈🎉♥️ pic.twitter.com/HYdJQIlciv

— Leo Messi 🔟 (@WeAreMessi) February 26, 2019
After being friends for sixteen years, Antonella and Lionel made their relationship public after making their first couple appearance at a carnival hosted in Sitges, Spain. In 2012, with the sporting world on the edge of their seats waiting for an engagement announcement, Messi revealed to the world that Antonella expected their first child by stuffing the ball under his shirt following an Argentine victory over Ecuador.
On 2 November later that year, Antonella gave birth to her and Messi's first born son, Thiago, though Messi had to skip training to support his then girlfriend. In 2015, Messi announced the birth of his second child with Antonella, another boy, Mateo – Messi missed a match day against Madrid to attend Mateo's birth on 11 September. In 2017, news finally broke about Messi's long-awaited wedding.
The couple held the ceremony on 30 June 2017, at the Hotel City Centre in Rosario, Argentina, tying the knot in front of 260 guests.
A couple months later, Antonella announced the great news of expecting their third child, and on 10 March 2018, Antonella went into labour and delivered their youngest son, Ciro. In the years that passed since, the Messi family of five could not be any happier, constantly sharing beautiful pictures of family moments on their social media accounts.
Although some rumours would suggest otherwise, the Messis seems like they made paradise in Rosario. With Messi recently announcing his intention to depart from Barcelona, all the Messi fans out there are hoping that he would change his mind, so that they could stay entertained by his exceptional talent.