Who has Mel Gibson dated? Girlfriend List, Dating History
Veteran American/Australian actor, Mel Gibson appeared on the silver screen for the first time back in 1979 as Max Rockatansky in the 'Mad Max' trilogy, and has since appeared in more than 40 titles. The actor, once regarded as a younger version of the classic actor Steve McQueen, further expanded his career into directing, screenwriting and film production as his fame grew, acquiring numerous accolades for all his work.
Mel was born on 3 January 1956 in Peekskill, New York State USA, where his parents christened him as Mel Columcille Gerard Gibson. Mel is the sixth child of eleven born to his father, Hutton Gibson, and his mother, Anne Patricia. Due to an ancestral heritage on his mother's side, Gibson holds both citizenships in the US and Ireland, and after his family relocated to Australia in 1968, he also gained Australian citizenship.
Mel was eleven years old when his father moved their household to Australia, which led to him completing high school at the St Leo's Catholic College in Wahroonga, New South Wales, Australia. He started acting primarily on stage while studying at The National Institute of Dramatic Art in Sydney, where he shared the stage with veteran actress Judy Davis in a production of Shakespeares' 'Romeo and Juliet'.
Shortly after his graduation, Mel starred as the apocalyptic survivor Max, despite his classical theatre training which did not prepare him for the silver screen. Gibson continued to do theatrical role-playing in the years that followed, until his role in 1993,acting opposite Sissy Spacek in 'Love Letters'.
In 1984, Mel made his Hollywood debut in the film 'The River", and in 1987 he established himself as an action hero in the role of Martin Riggs as part of the 'Lethal Weapon' duo alongside Danny Glover; the rest, as they say, is history.
While his career may seem pristine, Mel's personal life does not reflect the same saintly qualities. In the many years that the actor has been on the Hollywood scene, he's dated several women, and even went through a nasty and expensive divorce.
Mel has also acquired a reputation for controversial behaviour, mostly because of a drinking problem he developed early in life. Some of the controversies of which Mel stands accused include anti-semitic remarks, violent behaviour, driving under the influence, and one of his ex-girlfriends even accused the 64-year-old actor of domestic abuse.
Mel's bad behaviour almost cost him his career at one point, and for several years he appeared on a blacklist because of anti-semitism.
Regardless, Mel remains one of Hollywood's favourite actors and directors, always capable of finding a way to get back into everybody's good books.
For more than thirty years, Gibson was married to Robyn Moore, a former dental assistant whom he met in Australia in 1977, long before his rise to fame. The two married after dating for three years, and while Gibson focused on his studies and establishing a career, they lived together in a $30 a month apartment during the early years of their union.
They took their vows on 7 June 1980, and for thirty-one years, Robyn would set an example to many women by being the good wife who supported her husband through thick and thin.
Sadly though, it seems even the most remarkable women can become tired of all the mistreatment, as Robyn filed for divorce in 2009. The proceedings would take two years to finalise, but in the end, it would seem worth the effort as Robyn ended a toxic relationship.
This relationship had many ups and downs, so bear with us as we take you through it.
Their marriage fell apart years before, and despite the dedicated charade both partners would engage in, the media eventually learned of every nasty detail through their divorce proceedings, and divorce seemed inevitable as Mel struggled to keep his life out of the limelight. Shortly after Mel gained global exposure for his role as Max, Gibson's drinking problem started to get the better of him.
While their relationship still seemed rosy at the time, as Gibson referred to his wife as his very own prettier version of the Rock of Gibraltar, his other comments already appeared demeaning. Gibson stated publicly that a woman's place should be at home, raising the children and building a home with a secure atmosphere. That was what Robyn did.
El divorcio le costará 900 millones de dólares a Mel Gibson: el actor deberá pagarle esa suma a su ex, Robyn Moore http://bit.ly/m72qYb

Posted by TeleShow on Wednesday, June 29, 2011
She not only birthed seven children with Gibson but also maintained their home in pristine condition for three decades, while Gibson enjoyed all the luxuries his fame could afford. Gibson confessed to the media that he does not support feminism, neither do 'they' like him, but considering the many times he was disrespectful to his wife, it is clear to see why.
Gibson went as far as saying that his wife would not receive salvation, simply because Robyn follows Protestant beliefs and is not a Catholic. However, he also said that his wife is a saint, and compared to him, she is a far better person.
Then in 1985, Robyn convinced Mel to take a break from acting, accusing him of neglecting his fatherhood and wasting his talents in Hollywood. Gibson went on a two-year hiatus, retiring to his farm in Australia, but in 1987 returned to start the filming of the 'Lethal Weapon' series, and his controversial behaviour grew even worse.
In 1988, Mel's affair with actress Diana Alouise attracted public attention, and the actress would later confess that they had an on-going affair. According to Diana, she met Mel at a party in California, and after several drinks, the two had an encounter in the ladies room.
However, it didn't end there, as Diana claims that they had a four-month-long relationship, but she ended things after it became clear that Gibson would never leave his wife.
During the '90s, Gibson's drinking problem worsened, landing him in hot water with the law. Meanwhile Robyn continued with her attempts to salvage her marriage and maintain a good image before the media, even when Mel made derogatory comments about homosexuality.
Robyn urged Mel to meet with members of the gay community in an attempt to correct his bad behaviour and comments, and salvage his image.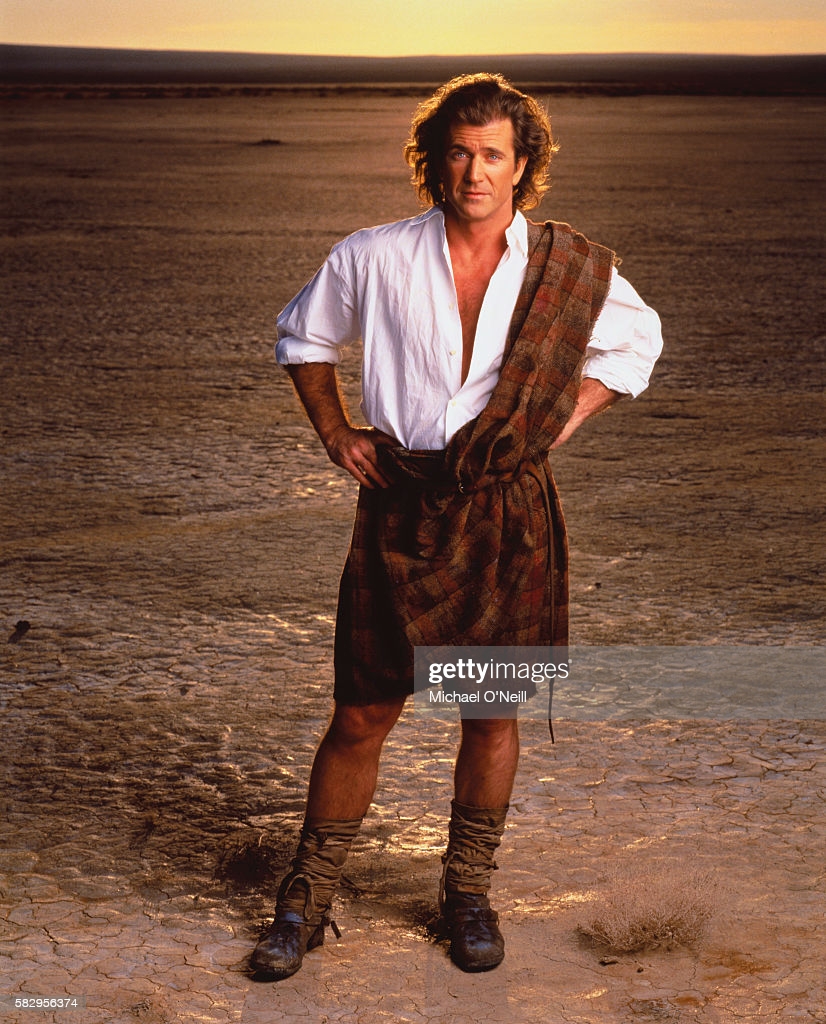 Their marriage hit rock bottom after Mel's arrest for driving under the influence in 2006, during which he ranted anti-semitic comments.
Prior to this incident, Robyn already separated from her husband, moving into a separate bedroom but maintaining the household for the sake of the children, and additionally for protecting his public image, she promised to keep the truth about their failing marriage a secret.
That was until she signed the divorce papers, citing irreconcilable differences as the cause. Despite attempts to save their marriage through therapy, Gibson's affair with the Russian beauty, Oksana Grigorieva, was the final straw that Robyn could endure.
Regardless of Mel's attempts to keep his affair out of the public eye, the media nonetheless caught wind of their vacation in Costa Rica, and the story soon made headlines.
What surprised the public even more was the fact that several of Mel's sons and their girlfriends accompanied their father on this getaway. Shortly after this incident, Robyn went through with filing for divorce. After a two-year process, Robyn received half of their joint fortune, making their divorce (to him) one of the most expensive yet in Hollywood.
After dedicating half of her life to Mel and his short-tempered, alcohol-filled life-style, no fortune would ever seem rewarding enough for all the trouble. However, according to those close to Robyn, the best part of the divorce was getting out of a bad relationship.
The Mistress
Mel and the Russian born pianist and songstress, Oksana Grigorieva, made headlines asthey were photographed together on several occasions, sparking rumours of an affair between them.  The pair met shortly after Mel's famous arrest in 2006, but according to Oksana, their romance was never a planned event.
Oksana had a previous relationship with 'James Bond' actor, Timothy Dalton, and is the mother of his son, Alexander.
Oksana and Gibson seemed to hit it off after his production company, Icon Entertainment, approached her with a record deal to produce her debut pop album 'Beautiful Heartache'. According to Oksana, she had a professional relationship with Gibson long before their affair started, but one thing led to another, and Oksana eventually fell in love with Mel, who is fourteen years her senior. Although she was aware of Mel's marriage, he assured her that their union was not a working relationship, and would eventually come to an end.
In 2009, Mel and Oksana went public with their relationship, but it didn't take long for things to fall apart. Before their relationship ended in yet another legal clash, Oksana gave birth to Mel's second daughter, Lucia, on 30 October 2009.
On 25 June 2010, Oksana filed for a restraining order against Gibson, accusing him of domestic abuse. According to the documents, the incident occurred on 6 January earlier that year, during which Mel repeatedly hit Oksana in the face, which resulted in multiple injuries that included a broken tooth, dislodged veneer, and mild concussion.
Despite Oksana's claims in an interview with People magazine, in which she stated she thought Mel was going to kill her, Gibson denied the allegations against him. According to Gibson, he attempted to shock Oksana back to reality with a light slap after she continuously shook their baby.
This led to the launch of an investigation into domestic abuse against Gibson, but the most controversial evidence against him would only reach the public a month later.
In July, tape recordings of conversations between Gibson and Oksana leaked to the media, in which Gibson rants about everything from Oksana's tight dresses to her fake breasts, as well as rude remarks that included racial slander.
Other leaked e-mails and messages revealed a failed negotiation to keep the tapes private, but in the end, Gibson had to plead no contest to a misdemeanour count of domestic violence. Ultimately, Gibson received a sentence of three-years probation with counselling and community service, and agreed to pay $15 million to Oksana.
Oksana also narrowly escaped charges of extortion, but as part of the settlement had to sign a confidentiality agreement that would prohibit her from publicly saying Gibson abused her.
Gibson to Oksana Grigorieva, the mother of his child: "You look like a fucking pig in heat. If you get raped by a pack of ni**ers, it will be your fault."

When Oksana asked why he would hit her twice in the face, Gibson said (on tape): "'You know what? You fucking deserved it." https://t.co/c8LDFwBvFj

— Yashar Ali 🐘 (@yashar) May 8, 2019
In 2013 she appeared on 'The Howard Stern Show', and although she never used the words directly, Gibson's lawyers were able to convince a judge that she violated the confidentiality agreement. This mistake cost her a large chunk of the settlement money, and Oksana has since sued her lawyers for making her sign a bad agreement.
Meantime, in April 2009, a 24-year-old Russian girl by the same name as Gibson's former mistress revealed to the world that she and Mel were having a (so far) secret affair. The girl, now identified as Oksana Pochepa and a Russian pop star who previously only gained exposure in Russia, claimed that her relationship with Gibson was an intimate and long-term union.
However, her claims not only confused a lot of people, but also seemed to be unsubstantiated as she never produced any evidence of a relationship between them.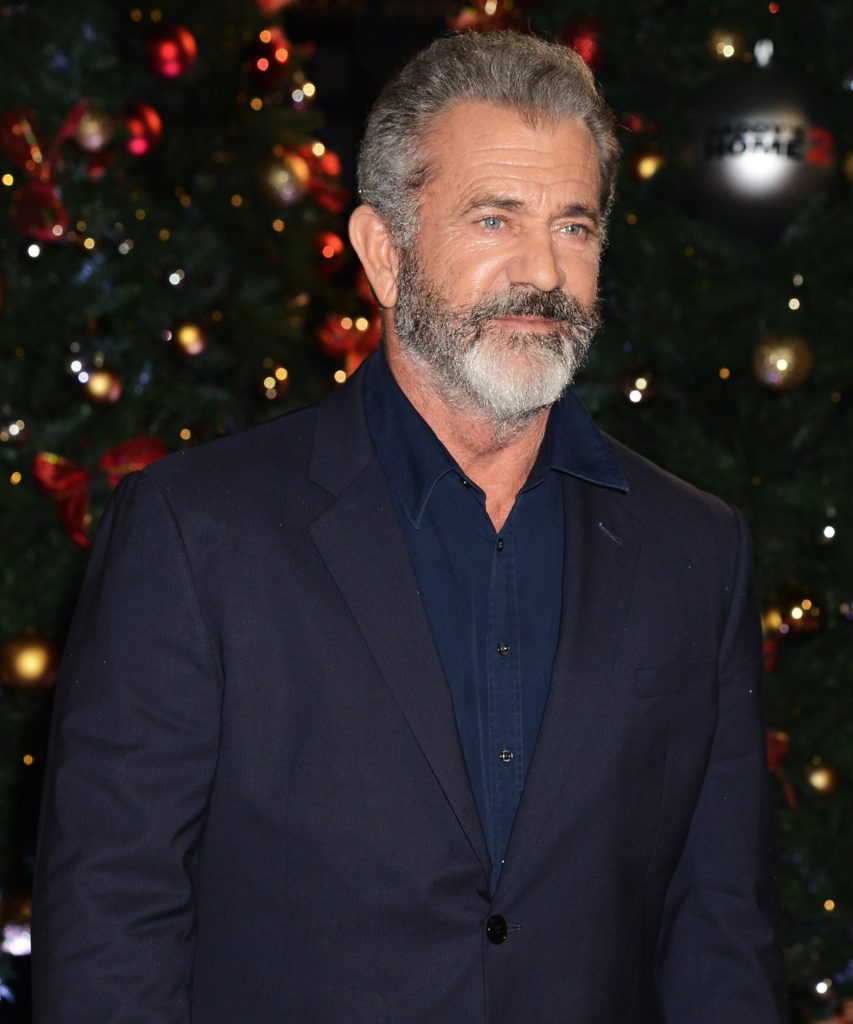 Her allegations followed rumours that a woman named Oksana had an encounter with Gibson in his trailer during the filming of "The Edge of Darkness".
However, the woman who visited Gibson didn't resemble Pochepa, and as speculations raged about who the mysterious Oksana could be, another Russian woman attracted the attention of the media. 31-year-old Oksana Kolesnikova denied the allegations, stating that she is never has been a girlfriend of the then 53-year-old actor.
Around the same time of Pochepa's allegations, a Polish woman, Violet Kowal, came forward, and in an exclusive interview with E! News, claimed that she had an intimate relationship with Mel from 2009 to 2010.
If you're confused at this point, don't worry, many others were too!
Violet claimed that their relationship began two months after Grigorieva announced her pregnancy.
Media writers linked Kowal to the adult film industry, claiming that she produced films of this kind, however, Violet stated that she only managed a website that sold lingerie and adult novelties. She claimed that they had several encounters, yet calimed that she has never spent the night at Gibson's home.
Among their encounters, Kowal said that they would meet in his office, and even alleged that she witnessed the actor inject himself with human growth hormones. When news of their affair reached the public, Violet said that his nice-guy persona quickly turned bad, and that Mel called her up screaming at her over the phone, and According to Violet, even threatened her.
A representative of the actor responded shortly after Violet's allegations, stating that her account was an absurd fabrication.
In 2012, Mel made several public appearances with Italian born singer and model, Nadia Lanfranconi, sparking rumours of a relationship. Despite Gibson's attempts to deny the romance, their affectionate behaviour in public convinced gossipers otherwise. Their relationship, however, never made it to official status, and shortly afterwards, rumours of their romance fizzled out.
In 2014, Mel revealed to the world his latest relationship, with screenwriter and former equestrian Rosalind Ross. Since then, the couple has established a seemingly happy little family, as in 2016 Rosalind gave birth to Gibson's ninth child and seventh son, Lars.
To date, their relationship has been clean of any controversies, and the only odd thing about their beautiful romance might be their age difference.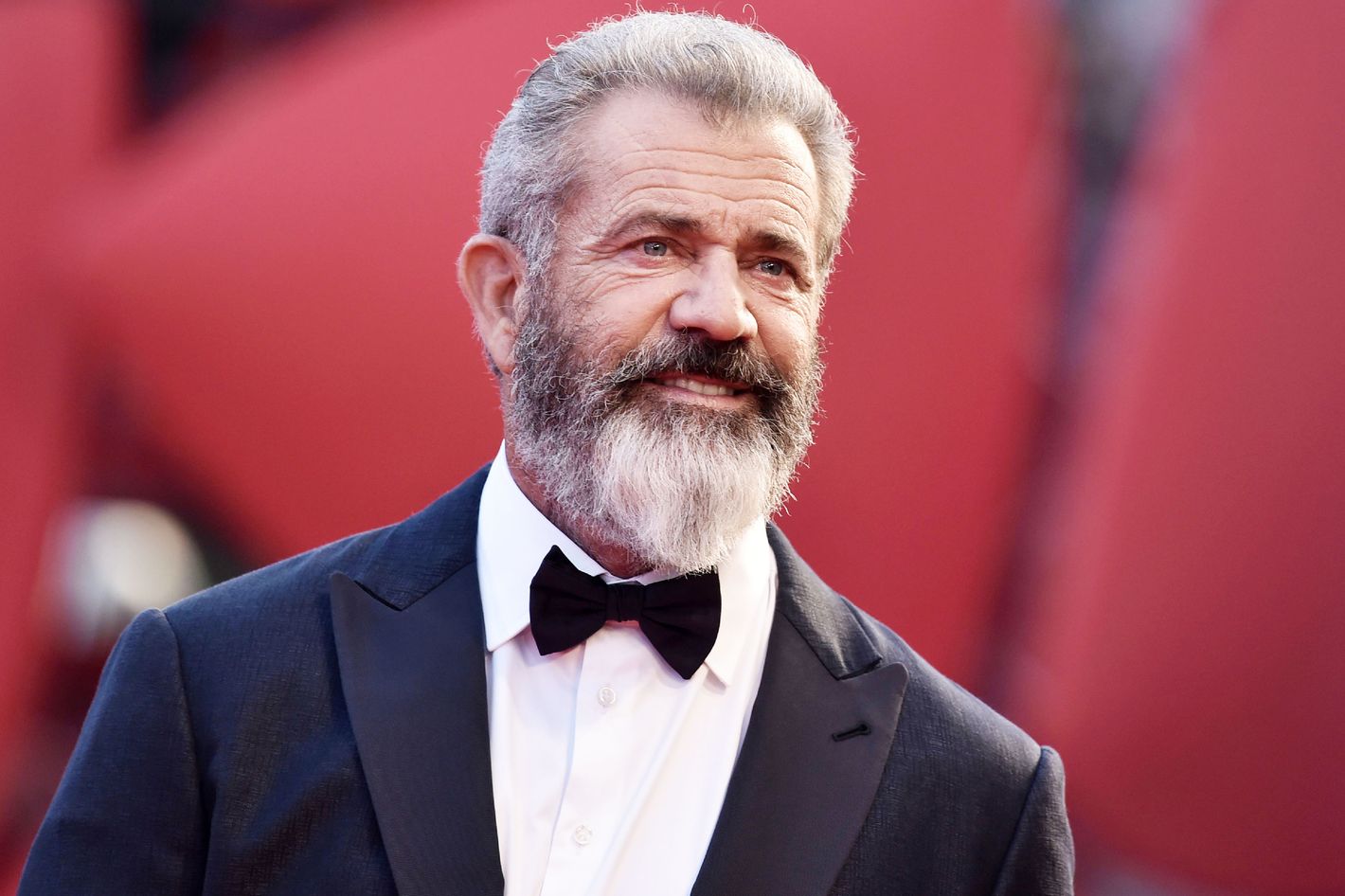 Gibson celebrated his 64th birthday early in 2020 year, and Rosalind turned 30. Despite the 34-year gap between them, the couple could not seem any happier. The most recent news in the tabloids was mostly concerned with Mel's recovery from COVID-19.
On 13 September 2020, Mel and his family picked up groceries at a local store, appearing to be fit and healthy, and as happy as can be. While many people might be wondering when Mel and Rosalind might marry, considering his past experiences, Gibson might not be all too interested in tying the knot. After six years together, as of yet there has been no mention of any wedding plans.
So, does this seemingly happy period indicate the turning of a new leaf for Mel Gibson? Perhaps you shouldn't hold your breath…..