Who has Naomi Campbell dated? Boyfriends, Dating History
• Naomi Campbell began her career in fashion modelling at a young age and has progressed into acting and singing
• She has had a variety of romantic interests, including Mike Tyson, Sylvester Stallone, and Robert De Niro
• Naomi had long-term relationships with Flavio Briatore and Vladislav Doronin
• She has been rumored to have dated Kevin Costner, Johnny Depp, and Leonardo DiCaprio
• Her most recent romantic interest is Liam Payne, though it is unclear if they are still together
Naomi Elaine Campbell, acknowledged as one of the world's most successful supermodels, began her career in fashion modelling at a very young age, and has since progressed into various fields that include acting and singing.
Born in Streatham, South London, England, on 22 May 1970, the now 50-year-old English supermodel and businesswoman seemed destined for greatness even at the young age of seven. As the only child of modern dancer and member of the dance group Fantastica, Valerie Morris, and an unnamed father, Naomi grew up with an innate talent for dancing.
She attended the Barbara Speake Stage School from the age of three, and later at the age of ten, Campbell gained admission into the Italia Conti Academy of Theatre Arts, where she studied ballet.
When it comes to controversy, the supermodel would not easily shy away; whether its romantic, drug-related, or angry outbursts of violence, Naomi has been involved in all of it, and in consequence has had her fair share of lawsuits to prove it. By all standards, Naomi can be considered one of the most beautiful ethnically African women in the world, which easily afforded her the affection of not only some of the richest men in the world, but also plenty of prominent celebrities.
The earliest romantic involvement that Naomi had, now long forgotten, was with the boxing legend Mike Tyson. Though few details about their relationship survive because it hardly even made the news, and it happened a long time ago between 1989 and 1990, Naomi recently confirmed it on her YouTube channel.
A biography written about Mike's life contains the only other confirmation about his relationship with Naomi. The book mentions that Tyson met Naomi at a late-night party, and their relationship grew from there.
While talking with Chris Rock about the good old days, he mentioned her relationship with Mike and an incident that occurred while being out one night. It involved one attempting to push the other out of a moving car, but exactly what happened is a mystery.
Chris did mention that an argument ensued because Naomi gave her number to somebody, which infuriated the retired boxer. Naomi reacted to Chris' comments by saying she is still good friends with Mike, and looks forward to his upcoming charity fight. The only thing certain about her relationship with Mike Tyson is that it happened, and Mike once commented about her, saying she has a great body and isn't afraid of anything.
Like many young people, Naomi fell victim to sucker-punch love. She was only 21 when she dated the legendary boxer nearly thirty years ago, and can now be called ancient history.
Following her romance with Mike Tyson, Naomi reportedly became involved with the star of "Rocky", Sylvester Stallone. Stallone famously dated numerous models, and has been married to American model Jennifer Flavin since 1997.
Stallone and Naomi's relationship possibly spanned from 1990 to 1992. However, because most of the details are shrouded in mystery and lost in time, confirming what happened between them is difficult. In 1991, Naomi had a fling with British DJ, Goldie, but the obscurity of details about that supposed liaison may either be a case of lost in history, or a reason to believe it must have been pure speculation.
In the same year, rumours that Naomi was interested in dating the son of the late US President JFK, John F Kennedy Jr. surfaced, but some say that he turned her down. All the better, considering that in 1996 the prince of America married Carolyn Bessette.
Then in 1992, it seemed that Naomi fell in love with trouble, after she started dating Chris Paciello, a notorious criminal once involved with the Untouchables car theft syndicate. After turning state witness, he became a prominent figure for owning one of the wildest night clubs in Miami, Florida's South Beach.
In 1993, Campbell had a controversial relationship with the rock star, Eric Clapton. Their relationship endured plenty of gossip, not because of their age difference of 25 years or because of wild nights, but rather because at the time, Eric was dating Lory Del Santos, the mother of his son, Conor.
Clapton had an affair with Lory while still married to his first wife, Pattie Boyd, and it hardly came as a surprise that he cheated on Lory with the supermodel.
Following her scandalous affair with Clapton, Naomi had her sight on the veteran actor, Robert De Niro. While the relationship was initially denied by both parties, Naomi later confessed that she did, in fact, have a romantic involvement with the actor. At the time, models Kate Moss and Claudia Schiffer gave birth, and gossip writers believed that Naomi wanted children of her own. Some believe that she was intent on making Robert the father of her children, but if true it failed, as the relationship soon fizzled out.
With forty possible romantic interests, Naomi Campbell can easily be considered one of the busiest lovers of all time, and all of her past conquests were some of the most influential men around the world.
#nowplaying: "Judgement Day" from "Clapton" by #EricClapton pic.twitter.com/Inj75MXycC

— A.イチロー (@es355black) October 16, 2020
Following her romance with Robert De Niro, Naomi became involved with U2 bass player Adam Clayton. Even before their relationship, Adam had a thing for Naomi – during an interview, he said the one thing he wanted but never had was a date with the supermodel.
His wish came true in 1993, when he bumped into Naomi on a flight to the Grammy Awards. Most of their relationship, which lasted until 1994, was kept secret; they became engaged for about a year when the Irish rock star proposed over the phone, however, in August 1994 they called off the engagement, and went their separate ways. After their breakup, Naomi spilt all the details about their secretive relationship, saying that Adam was one of the most wonderful men she'd ever met.
In 1994 to 1995, Naomi famously dated Prince Albert of Monaco.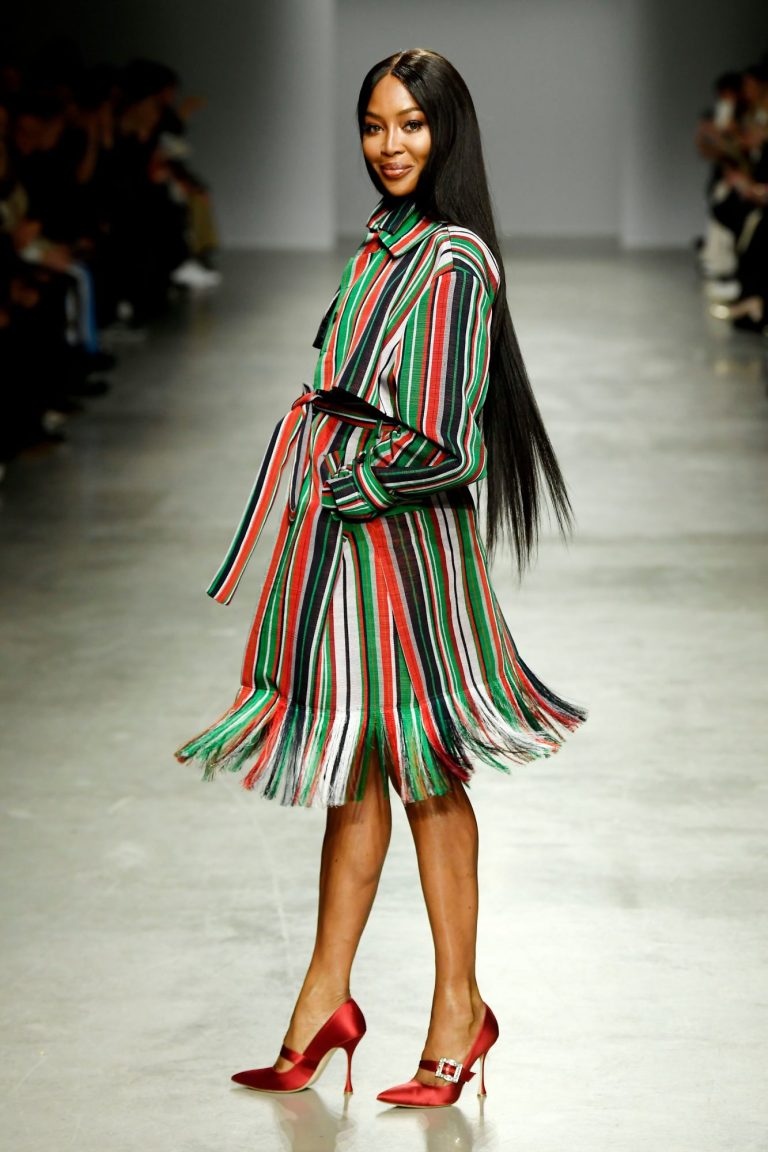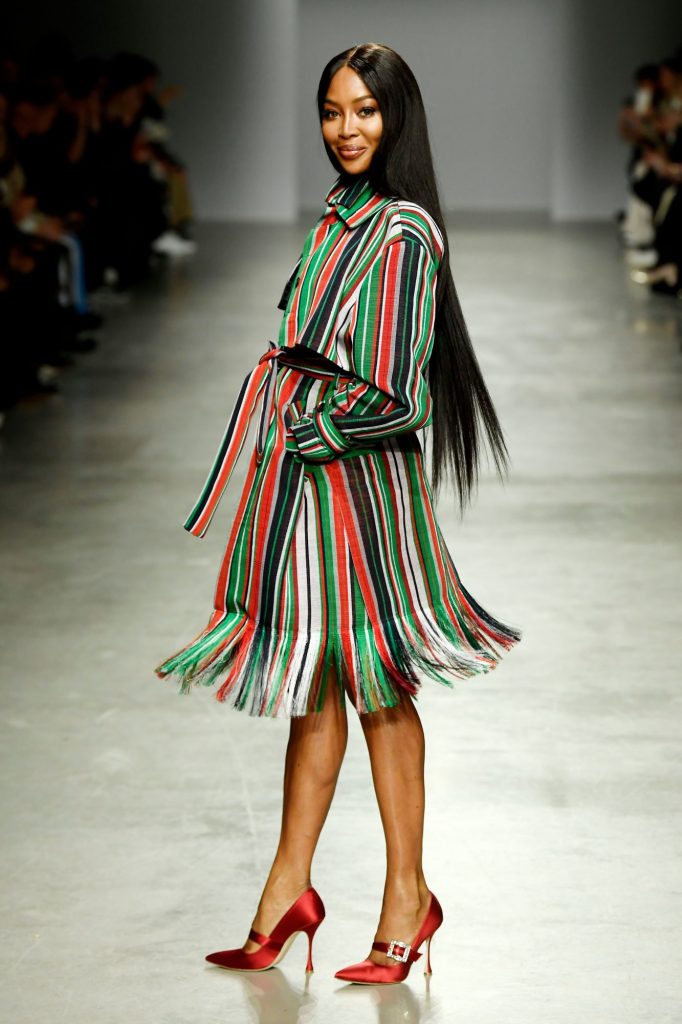 They first met at an AIDS benefit dinner, then Prince Albert took her for a voyage on his grand yacht, and they also attended the French Tennis Open, as well as a Rolling Stones concert. Some believe that Albert even popped the question at some point, but it seemed like speculation. While Albert may have had a reputation as a playboy back in his day, swooning a Prince off his feet is certainly something to write home about. The two dated for about a year, and to this day remain good friends. In 2011, when Prince Albert II married Charlene Wittstock, Naomi attended their wedding.
Between 1995 and 1998, amidst having an encounter with Kevin Costner and rumours that she dated motorcycle racer Max Biaggi, Naomi dated the Spanish Flamenco dancer Joaquin Cortes.
Despite a gap in languages, with Cortes only speaking Spanish, the pair had a long-term relationship that lasted nearly three years, at the time the longest the supermodel had.
Their relationship, described at best as appearing to be very unstable, meant that their separation seemed inevitable, and in 1998, rumours surfaced that suggested that Naomi dated Hollywood hunk, Johnny Depp.
These rumours seem hard to believe, because at the time, Johnny was dating Naomi's good friend Kate Moss. Nonetheless, her supposed relationship with Johnny gained a lot of media attention. However, around the same time, other rumours suggested that Naomi had a short fling with actor Leonardo DiCaprio.
In 1998, she began dating Italian billionaire Flavio Briatore, and in March 1999 the pair got engaged.
However, in 2002 Naomi called off the engagement, saying that she didn't want to be a trophy. Nevertheless, Naomi's engagement to Flavio became the longest relationship in her romantic history, and despite their breakup, Naomi now considers Flavio as her mentor.
In the dawn of the new century, Naomi continued her streak of dating some of the most famous and richest men. The list includes entrepreneur Damon Dash, the male model Enrique Palacios, Metallica drummer Lars Ulrich, the rapper Sean 'P Diddy' Combs, Steve Bing, and 50 Cent.
Naomi did not stop there and went on to have more encounters or relationships with the likes of Italian millionaire Matteo Marzotto, healer Luca Orlandi, Motley Crue drummer Tommy Lee, American musician Usher, and businessman Badr Jafar.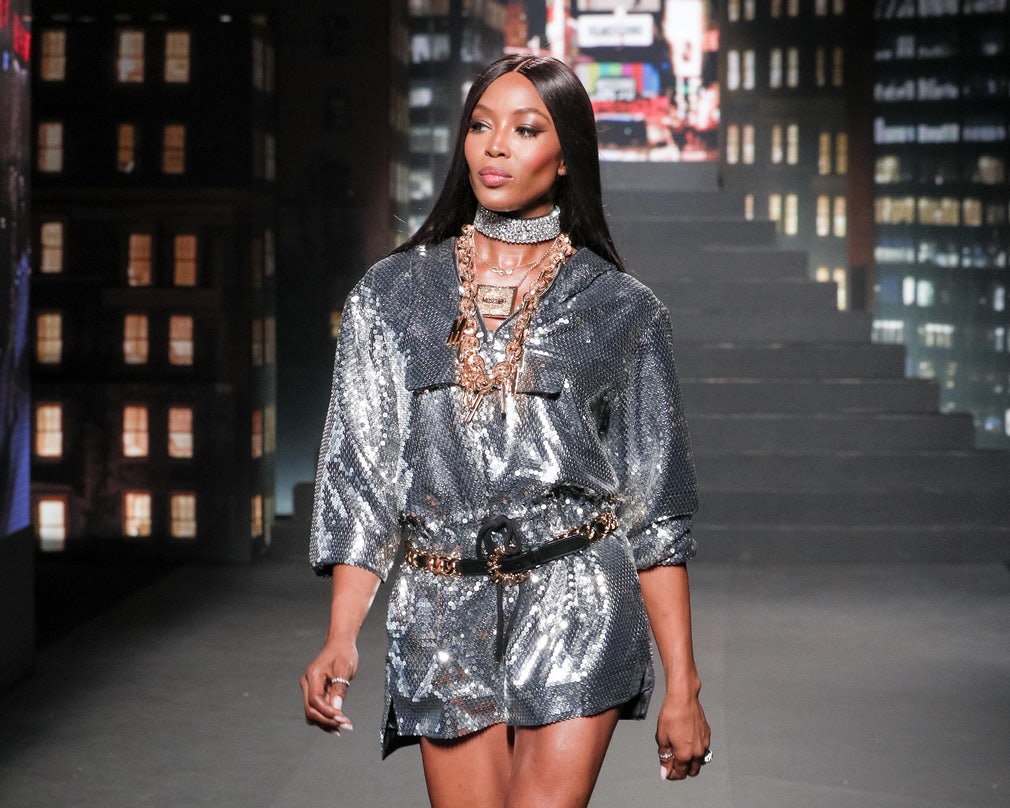 From 2007 to 2011, Naomi dated record producer and musician extraordinaire Quincy Jones, though as he is almost 40 years older than her, their relationship may have been more platonic than the press made it look. In fact, Naomi often referred to Quincy as a father figure, which makes the idea of being romantically involved with him a little creepy.
Around the same time, more rumours surfaced which suggested that Naomi possibly dated her 'Empire' co-star, Terrance Howard, though they explicitly denied the rumours.
Speculation also mounted in 2007 that she dated Scottish actor Gerard Butler, after they were seen together in New York City, though they never confirmed a relationship between them.
More rumours that involved Andre Balazs and Marcus Elias surfaced, yet it seemed more like speculation by the gossip press.
From 2008 to 2013, Naomi travelled the world with the Russian real estate king, Vladislav Doronin, battling plagues of rumours that they were to marry. The two dated for nearly five years until things ended on a dramatic note. Doronin filed a lawsuit against the supermodel, demanding that she repay him a sum of money he lent her over the course of their relationship, also claiming that she possessed personal belongings which he estimated to be worth $3 million that she hadn't returned to him.
Having earned $60 million during her career as a supermodel, many are questioning the motives behind Doronin's lawsuit, and whether Naomi really borrowed money from the Russian millionaire, especially after it came to light that Naomi was the first to file a lawsuit.
She claims that Vladislav is in possession of her belongings that she wanted back years ago, but since they have lost contact, he hasn't returned them.
Friends close to Naomi says that she remains calm during the court proceedings, and that Vladislav's countersuit only means that he is the one who seems furious. At the current time, no one can say for certain who will come out on top in these court battles.
Naomi has apparently since had several more romantic conquests, including Nigerian businessman Kola Aluko, actor/racer Michael Fassbender, British rapper Skepta, musician Lenny Kravitz, Saudi businessman Hassan Jameel, and Louis C Camilleri, CEO of Ferrari.
Naomi's latest romantic controversy was with the former One Direction band member, Liam Payne. It certainly was a romantic pairing that no one saw coming, and their age difference of 23 years caused a massive scrutiny.
However, despite all the rumours spread about their relationship, the only evidence that exists is flirtatious messages on social media. When questioned about the relationship, neither of them confirmed or denied it, attempting their best to avoid answering the question.
In an interview, Naomi even said somewhat disingenuously that she never discusses her personal life, making speculators believe that rumours might be true. The most recent turn of events though suggest that the pair may have split, as Liam seems to have moved on to the next model on his list of conquests, Victoria's Secret beauty Stella Maxwell, seen enjoying dinner at a restaurant in Berlin, Germany, which suggested that they could be dating.
Neither Liam nor Naomi have commented about the most recent rumours, but if they have split, it probably won't be long before, running true to form, Naomi finds her next romantic candidate – any speculations as to who that might be?