Who has Nina Dobrev dated? Boyfriends List, Dating History
• Nina Dobrev is a Bulgarian-born Canadian actress, best known for her role as Elena Gilbert in the supernatural teen drama 'Vampire Diaries'
• She had a public relationship with her co-star, Ian Somerhalder, which ended in 2013
• Nina moved on with dancer Derek Hough and Australian hunk Liam Hemsworth, but both relationships were short-lived
• After a few other short romances, Nina is currently in a relationship with snowboarding champion and gold medallist, Shaun White
• The couple have been happy together since the global pandemic lockdown and share a love for travel
Nina Dobrev, as she is known professionally, is a Bulgarian-born Canadian actress, who rose to fame through her role as Elena Gilbert in the ever-popular supernatural teen drama 'Vampire Diaries'. Born Nikolina Kamenova Dobrev in Bulgaria's capital city, Sofia, on 9 January 1989, she's the youngest child of Kamen and Michaela Dobrev.
In 1991, the Dobrev family moved to Ontario, Canada, where Kamen and Michaela raised Nina and her older brother in Toronto. Kamen worked as an IT specialist, while Michaela helped provide for the family as an artist. Nina attended Vradenburg Junior Public School and JB Tyrrel Senior Public School for her education, pursuing extra activities in ballet and jazz. Nina also competed in local rhythmic gymnastics contests, and driven by her early desire to become an actress, took acting courses at Armstrong Acting Studios in her hometown, Toronto.
Nina later attended the arts program at Wexford Collegiate School for the Arts, before undertaking post-studies in Sociology at Ryerson University. However, before Nina could complete her first semester at the University, her desire to establish her acting career took priority.
Dobrev began her career as an actress in the Canadian teen drama 'Degrassi: Next Generation', playing the role of Mia for three seasons. At the time, Nina was seventeen and already showing a promising talent for acting. For the following three years, starting in 2006, Nina would also seek to become familiar with film-making, and landed roles in credits such as 'Away From Home' and 'Fugitive Pieces'.
In 2009, Dobrev ended her contract with the 'Degrassi' producers after being offered the part of Elena in the series adaptation of the 'Vampire Diaries' novels by LJ Smith.
As the supernatural drama became popular, Dobrev also portrayed doppelganger versions of a vampire, Katherine, in both the original series and the spin-off creation 'The Originals'.
In 2015, with six completed seasons as Elena marked on her resume, Dobrev announced through her Instagram account that she would be leaving 'Vampire Diaries', returning for the last time in the series finale in 2017. Since then, Dobrev has continued to pursue a career in the film industry, and found good progress in films including the 2017 remake of 'Flatliners', 'XXX: The Return of Xander Cage', and the romantic comedy 'Crash Pad'.
Though, as talented an actress as Nina is, her fans can't keep themselves from expressing interest in her love life. Understandably so, considering that Nina is one of the most attractive young stars currently making a name in Hollywood.
— Nina Dobrev (@ninadobrev) August 14, 2020
Naturally, though, one couldn't mention Dobrev's love life without mentioning what was and might always be the most celebrated romance among teenagers and fans of 'Vampire Diaries'. Naturally, Dobrev's romance with her co-star, Ian Somerhalder, stole all the attention behind the scenes of 'Vampire Diaries'.
A Diary to Treasure
Nina's behind the scenes flirtation with Ian, who played the handsome, oldest Salvatore brother, Damon, became her first public relationship. When news of their after-hours activities reached fans, every loyal follower of 'Vampire Diaries' began celebrating the couple's beautiful union.
However, it wasn't exactly love at first sight – filming of the series started in 2009, but Ian and Nina only became an official Hollywood couple in 2010, giving them enough time to get acquainted.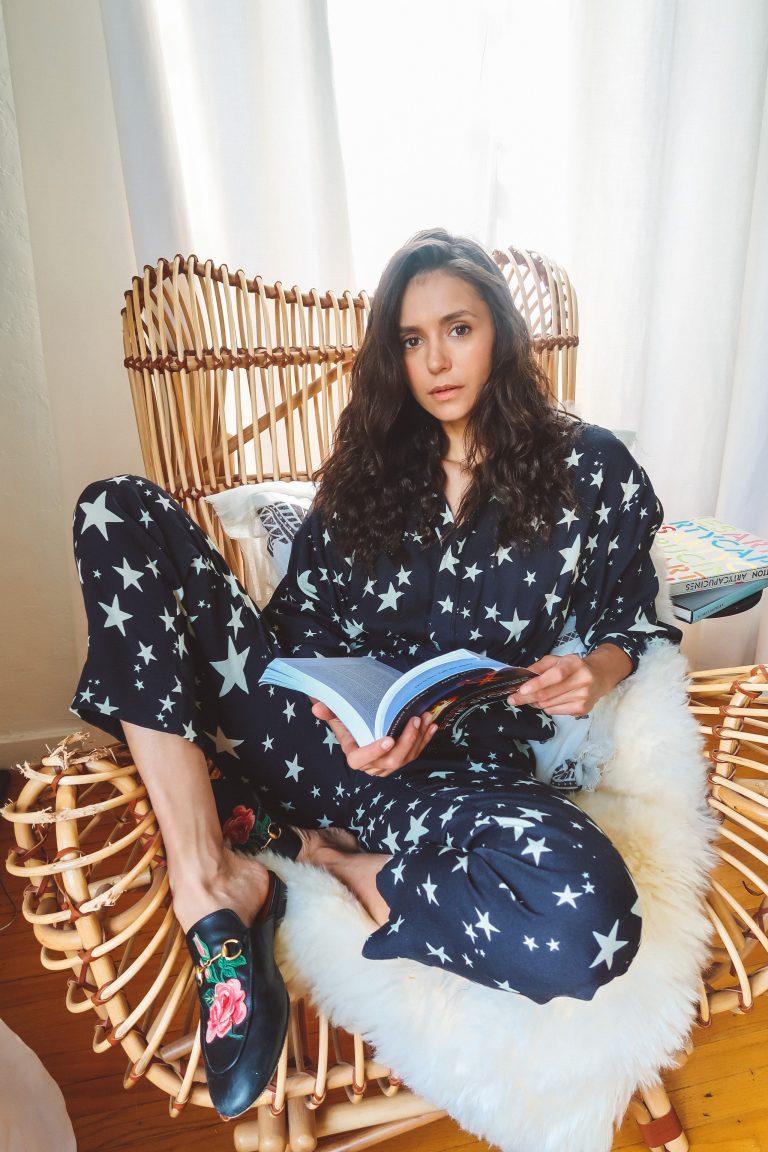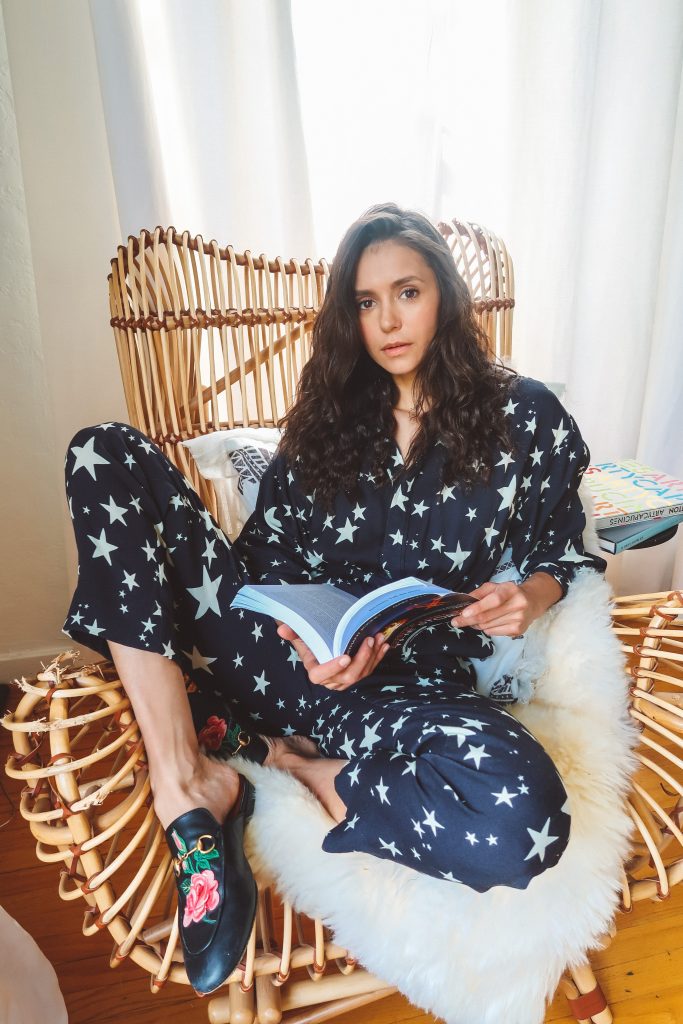 Dobrev and Somerhalder's relationship quickly became the talk of Tinseltown, and pretty soon, every photographer was interested in catching them in a lens.
They became so popular that many fans remain upset to this day after their fairytale ended in 2013. After dating for over three years, the couple announced their split, and naturally a lot of speculation was aired concerning the reasons behind their decision. The most prominent rumours suggested that Ian cheated on Dobrev with his now-wife, actress and singer Nikki Reed.
Reed is best known for her portrayal of the vampire Rosalie Hale in the 'Twilight' sagas. Ian and Reed married sometime following his split from Dobrev, with both maintaining that neither one cheated. Dobrev and Somerhalder claimed at the time that their separation was on amicable terms, and have stayed close friends over the years.
Dobrev, who was known to be a close friend of Nikki, seems to have remained on friendly terms with her ex-boyfriend's wife too. Although things ended years ago, Somerhalder and Dobrev's relationship is still a hot topic among some, though most commentators find her relationship with the Somerhalders a little disturbing.
The actress defended herself, responding with an open statement in which she declared that she is happy to celebrate their love and union. In her own opinion, there's nothing strange about remaining friends with former lovers. Following their split, Nina discontinued her contract with 'Vampire Diaries', but when she returned for the series finale, the viewers noticed the difference in the two actors' on-screen connection.
It became clear that their flame could not be rekindled and was as dead as their chemistry. Regardless, fans continue to dream about what once was.
Trying Again
After her break-up with Somerhalder, Nina moved on with the help of her best friend, Julianne Hough, who introduced Dobrev to her brother, dancer and 'Dancing With The Stars' contender Derek Hough.
The couple first sparked dating rumours in late 2013 after being snapped together. Despite the lack of true evidence, the tabloids insisted that Nina quickly forgot about Ian, and moved on with her handsome new boyfriend, Derek.
The only proof later presented to confirm the speculation was the sweet interactions the couple shared on social media, after Derek won his Emmy Award. Sadly though, as quickly as news reached the public of their affair, it came to a sweet end.
Six weeks after their romance was confirmed, the pair parted ways, though didn't bother explaining to the world what happened. According to certain sources, an insider claimed that Dobrev and Hough ended their relationship mutually without any drama.
Viral Kisses
In February 2014, Dobrev made the front page on several gossip publications after a video in which she was caught kissing Australian hunk Liam Hemsworth went viral. Naturally, rumours of their alleged relationship surfaced, but for the time being, nothing seemed substantially serious between them.
Hemsworth's engagement to Miley Cyrus, whom he recently married, had been called-off in September the previous year, and it seems that while he and his future wife worked out their difficulties, Liam showed some interest in spreading his Australian charm.
Liam later confirmed that they kissed, but insisted that they only remained friends.
According to some reports, the two met while out drinking with friends. After a good night out, the two parties went their separate ways, and kissed goodnight. As Liam confirmed, it was three sensual kisses. Unfortunately for everyone interested in seeing more of them, their liaison ended as soon as it began.
The two were not spotted together afterwards, and the rumours also quickly fizzled into silence. In June that same year, the tabloids experienced a moment of Deja Vu when Dobrev once again attracted public interest with a stolen kiss in a noisy bar. This time though, it was with the actor James Marsden.
When publication hit the stands, tabloids went so far as to claim that the couple have long had an interest in each other, and had been dating for quite a while before the publication. Although it was only speculation, Dobrev's kiss she shared with Marsden one night out also earned viral attention. Once again, the rumours turned out to be partly exaggerated, and the story ended as quickly as Nina and James' encounter.
In August, Dobrev did it again, though this time it seemed clear that the tabloids were clutching at straws. According to rumours, Dobrev met Orlando Bloom at the annual comic-con, where it was suggested the two became acquainted and quite comfortable.
Another source later claimed that a witness at an after-party insisted that Dobrev and Bloom intimately kissed in an abandoned hallway while attending the party.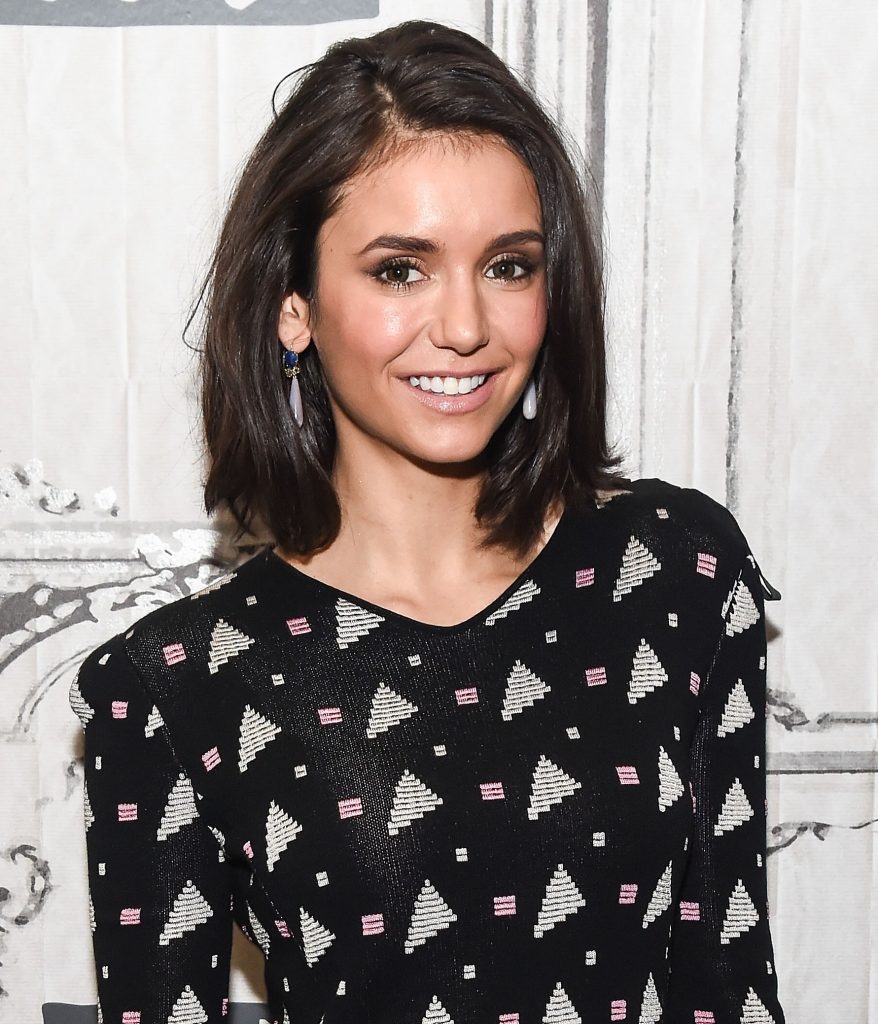 However, the rumours couldn't be substantiated, and as everybody now knows, Bloom only has an interest in his wife, Katy Perry.
The July Bug
Following her couple of episodic appearances on the tabloid front pages, Dobrev remained quiet for a while until news broke about her alleged relationship with actor Austin Stowell. News of their friendship first emerged in July 2015, after the pair met at the Hallmark Shoebox Relaunch in West Hollywood on 10 June.
Sources suggested that the couple looked sincerely in love, and seemed serious about their affection for each other, insisting that they might be dating. As the months passed, the couple eventually began sharing more pictures on social media, just about confirming their relationship status.
Though Dobrev and Stowell had a sweet time together, it only lasted seven months, and by the start of the following year, Nina was once again a single lady, and it would take her a while before she tried the dating scene again.
Still, in January 2017, rumours surfaced suggesting that Dobrev might be involved with Glen Powell, an actor known for his role in 'The Expendables 3'. In June 2017, the couple officialised their romance on social media, though it was long expected news by then. Unfortunately, Nina and Glen's busy schedule placed their relationship under too much strain, and they eventually called it quits.
Recent News
According to the most recent reports about Nina's love life, she seems to have taken an interest in the snowboarding champion and gold medallist, Shaun White.
As Dobrev's most dedicated fans would already know, she met Shaun while on a recent vacation to South Africa in 2019.
It's believed that the couple became acquainted and comfortable long before the global quarantine was issued, though news of their romance only reached the public when they released shared posts on Instagram in May 2020. It became obvious that the two decided to shack up together during the global pandemic lockdown, and have since become a social media official couple.
They regularly share sweet posts of their adoration, earning the attention of many followers who celebrate their union. The couple shares a love for travel, and it seems that they have long term plans which would take them all over the globe. According to most sources, the couple appears sincerely happy, and everyone wishes them nothing but the best.