Who has Paris Berelc dated? Boyfriends List, Dating History
• Paris Berelc is a model-turned-actress.
• She is half Filipino and is proud of her descent.
• She met her ex-boyfriend, Jack Griffo, through her co-star from "Invisible Sister", Rowan Blanchard.
• They broke up in late 2019 and Paris has moved on with a new boyfriend, Rhys Athayde.
• As of October 2020, Paris has just finished filming for the new Netflix movie "Hubie Halloween".
Paris Berelc is a popular model-turned-actress, who knows very well how the industry she works in functions, yet isn't in a hurry to play by its rules. She avoids any dirty rumors, controversies and speculation which could increase her popularity – or notoriety – only sticking to traditional ways of obtaining fame, working hard on multiple TV projects and promoting her good name. She has recently shocked her fans by revealing a new boyfriend who replaced Jack Griffo. The fans feel disappointed, but Paris looks more than happy with her new, fit beau.
Paris Berelc was born on 29 December 1998, in Milwaukee, Wisconsin USA, to her Filipino mother and American father. She later stated that being half-Filipino made her proud of her descent, as she loved everything related to Filipino culture, especially music. Her Filipino grandfather could play almost any instrument one could name, and she often sang at family events for her relatives as she just couldn't stop herself.
Since the age of nine, Paris has been working as a model, discovered by an agent from Ford Models, and has featured in multiple ads for K-mart, Boston Store, Sears and Kohl's.
In 2009 she graced the cover of the November/December issue of The American Girl Magazine, however, Paris felt that she could do more, and asked her parents to sign her up for acting classes, so she started studying at the Acting Studio Chicago at the age of 12. Her parents saw steady progress, and so took their daughter to Los Angeles when she turned 14 to start developing her acting career, and Paris landed her first role in 2013.
Encouraged by her supportive parents, Paris fully focused on her acting career, landing the role of Skylar Storm in Disney's "Mighty Med" in 2013, joining the cast with Bradley Steven Perry, Jake Short and Devan Leos, and starring in the series for three years through to 2015, appearing in 44 episodes. Paris shared that she was happy to star in the series as she wanted her culture to be proud of her, and encouraging other Filipino girls not to be afraid of stepping into industry.
During his interview with Pacific Rim Video Aramis Knight revealed how he met his fellow actress Paris Berelc, who later became his girlfriend.
The two met with the help of the Ochoa brothers (all actors: Rick, Ryan, Robert and Raymond). It was Robert who brought them together at one a Halloween party in 2013, and they started dating a couple of months later. Aramis and Robert worked together on one of the episodes of the super popular "Hannah Montana" series. In fact, Paris and Aramis started dating before the end of December 2013, and celebrated their first relationship anniversary at Beverly Hills Mastro's Steakhouse, where Knight took his girlfriend for a special dinner of lobsters and steaks in the penthouse of the place. In February 2014 they were spotted at a roller skating date at Skateland, Los Angeles.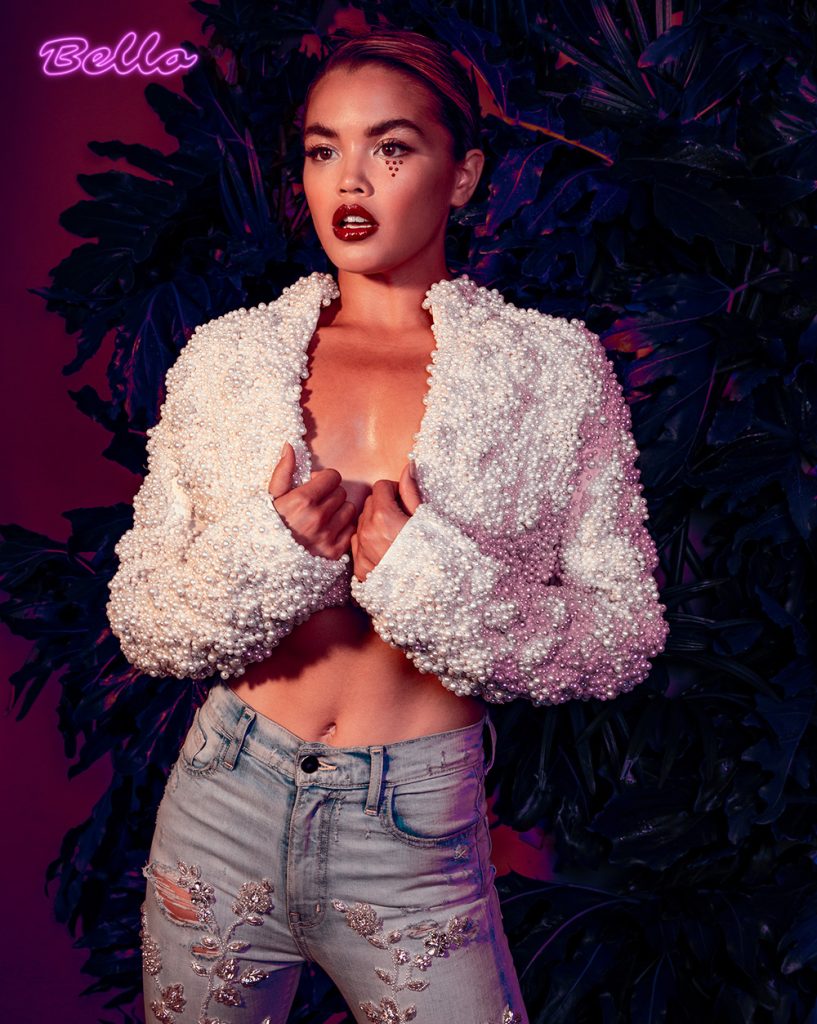 Aramis called Paris 'a cute little social butterfly', stating she didn't want any other present for her 16th birthday but a party with all their friends, so Aramis even worked as an event co-ordinator to make arrangements for the party held at The Loft in the W Hotel Hollywood. Knight presented his girlfriend with Sam Smith tickets, while Paris cooked some tasty Filipino food for him. Berelc also took Aramis with her family to pay tribute to an old Filipino tradition called Simbang Gabi ("Night Mass"), when the whole family comes to church before Christmas, and everything is colorfully decorated around them.
At the time Paris and Aramis dated, the latter tried to work with Sam Raimi on a pilot he couldn't talk much about, but nothing came out of their collaboration. However, he managed to land a guest role in one of the episodes of the "Scorpion" TV series, and appeared in "Tell Me About It, Wendy", a short comedy directed by Jonah Feingold. Paris also felt comfortable with how her career developed, starring as Molly in the "Invisible Sister" adventure TV movie alongside Rowan Blanchard. They continued attending various events, including  Ryan Ochoa's 18th birthday party, where they eagerly posed together.
Nevertheless, the couple broke-up in late 2015, never explaining the reason for their unexpected split. Aramis later dated another actress, Natalie Alyn Lind.
While the popular series "Girl Meets World" gathered millions of viewers in front of TV screens, Paris became friends with the star of that show, Sabrina Carpenter, through her "Invisible Sister" co-star Rowan Blanchard. In 2016 Sabrina was the one who introduced Paris and her fellow actor Peyton Meyer, who also starred in "Girl Meets World" as Lucas Friar.
Spending a lot of time together in the company of the same friends, Paris and Peyton were seen side by side too often to still seem to be 'just friends', so the rumors of their affair starting occurred. They attended the Premiere Evaluations program in Toronto, hosted by Michael David Palance, and Peyton later shared their mutual photo from that day on his Twitter profile. However, rumors of their affair stayed as just that, as neither Peyton nor Paris ever confirmed they were 'more than friends', and Paris soon started dating another guy, and in May 2017 Peyton was linked to Vanessa Rose Lowden, an American Instagram model.
Paris and Jack Griffo met at the end of 2016, when she working on the series "WTH: Welcome to Howler", in the role of Sofia. Jack was most famous for portraying Max in the sitcom series "The Thundermans", and was also rumored to date his co-star, Kira Kosarin. Jask had earlier appeared in such series as "Kickin' It", "Bucket and Skinner's Epic Adventures" among others. Berelc's fans discovered that the two were dating in February 2017, when Paris posted Jack's photo on her Instagram account, in which Jack was caught dressing up, and Paris captioned the picture with the comment: 'Bayyby', hinting that they were indeed dating.
Some fresh shots of Jack and Paris enjoying their vacation soon appeared, so neither Jack nor Paris then hesitated to share their mutual photos on their social media accounts, aware that their fans already knew everything they needed to know.
Within a year, Paris made an appearance in two episodes of "The Thundermans", while starring in the new series "Alexa and Katie" launched by Netflix, in which she landed the lead role of Alexa Mendoza. After Jack dragged Paris into 'his series', Paris helped Jack to land the role of her on-screen boyfriend in the Netflix series, portraying Dylan, Alexa's beau. According to the plot, Dylan offered Alexa some help with her homework, as he saw her grades becoming worse.
Alexa couldn't handle everything she had in her life – in high school, keeping her relationship with friends strong, and battling cancer on top of that. When in one of the episodes the characters of Alexa and Dylan broke up, the fans of Paris and Jack were worried, thinking that they'd separated in real life. The reason for Jack's quitting the show was actually his landing of other roles in such series as "The 2nd", "SEAL Team" and "The Christmas High Note". Griffo simply understood that these new series gave him a chance to grow as an actor, so he chose them over "Alexa and Katie", while Paris continued starring in the series until June 2020, when the show was cancelled.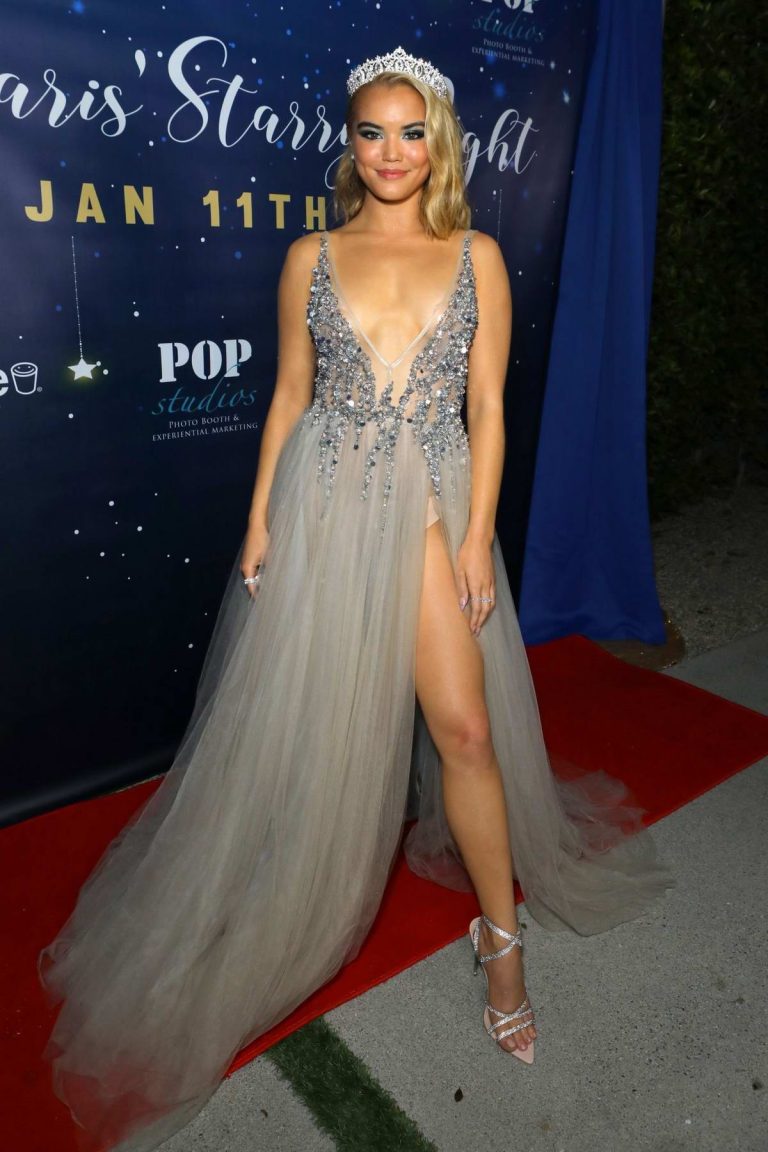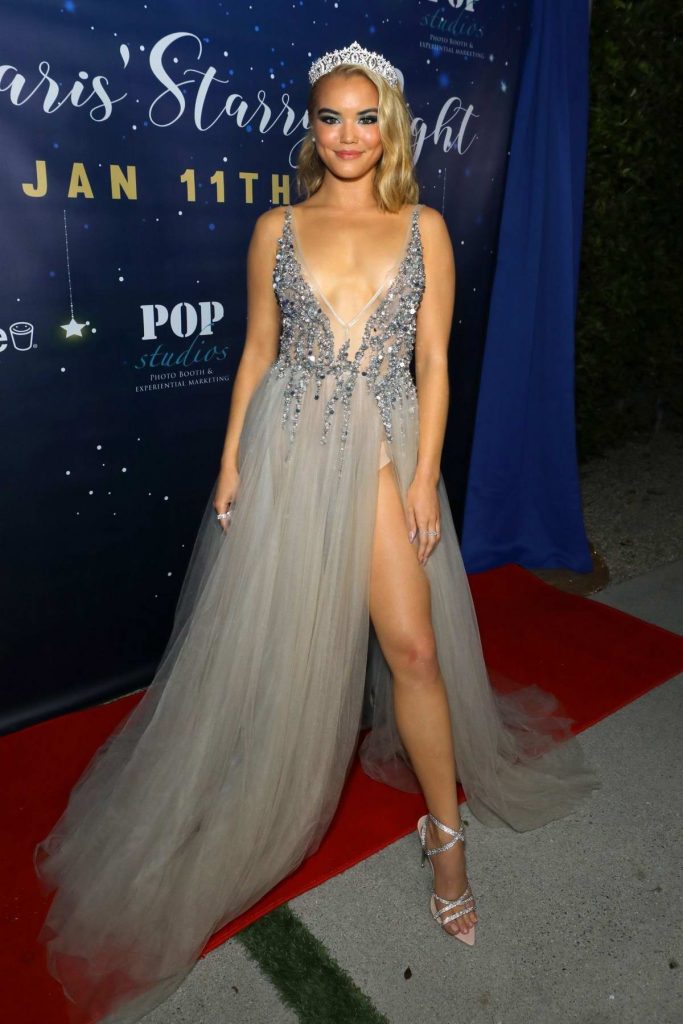 Paris and Jack announced their split in 2019, as she was seen with another guy, kissing Pete Yarosh. Griffo also confirmed that they'd called it quits, but then within a couple of months they reunited.  After Paris celebrated her 21st birthday, she posted photos from the event, tagging a popular jewelry brand on one of the photos. The tag landed on her ring she demonstrated on her finger, and many fans decided that it was an engagement ring, as it was Ring Concierge, apparently specialized in engagement diamond rings, so this fact made a lot of noise among her followers. However, it turned out to be an ordinary ring Paris herself bought, and no engagement ever happened.
At the beginning of 2020, Paris and Jack still looked like a happy couple, and posted a lot of their mutual photos on their social media accounts, sharing the moments of their daily routine, such as walking with their dogs, a goldendoodle Lady Grace and a mutt Max. On 4 August 2020 Jack posted what became his last video, with Paris kissing him through a mask, and then in a few days the two unfollowed each other.
On 15 September Paris posted a photo with another guy, making it clear to everyone that she'd broken-up from Jack.
just because it's legal, doesn't mean it's okay #HumanTrafficking #endhumantrafficking pic.twitter.com/CT8wYTkw8s

— Paris Berelc (@parisberelc) July 30, 2020
Their fans are still leaving furious comments to Paris and Jack's photos, asking them to reunite, but Paris is apparently happy with another guy, amnd Jack is now busy filming for such projects as "Overrun", "Life in LA" and "Don't Log Off", although reportedly single.
Paris hasn't removed any of her mutual photos with her ex-boyfriend, Jack Griffo, from her Instagram account, including in which they kiss and hug in the swimming pool, she is happily dating another guy – Rhys Athayde. Rhys is a co-founder of the fitness center Dog Pound gym, and also holds the position of chief experience officer and personal trainer there.
He started dating Berelc in September 2020, although they'd met much earlier, as Paris is an avid athlete and adores her training, often posting videos of her fitness routine. Nothing serious has happened in Paris' relationship with Rhys – they post photos of themselves kissing and enjoying time with each other. On 19 October 2020 Paris was seen at The Picnic Collective spot, located in Newport Beach, California, having a picnic with her new beau, yet still no one is sure if Paris might decide to reunite with Jack Griffo, as she did last year – perhaps fans are hoping that this could happen again.
As of October 2020, Paris has recently finished filming the new Netflix movie "Hubie Halloween", and is waiting for new projects.