Who has Paris Hilton dated? Boyfriends List, Dating History
Born Paris Whitney Hilton in New York City, USA, on 17 February 1981 under the zodiac sign of Aquarius, Paris has been a topic of conversation over the years due to her enormous global fame and notorious reputation. She is an heiress, socialite, entrepreneur, model, actress, and author, although perhaps best recognized for being the great-granddaughter of Conrad Hilton, the founder of Hilton Hotels. She's one of the most ubiquitous public figures in the world, who was credited with influencing the cliché phenomenon 'famous for being famous'.
Paris Hilton also became known as the queen of dating, since she has one of the most extensive dating histories of celebrities ever. Her long list of affairs and relationships includes many familiar names, which is probably why there has been consistent curiosity about her personal, if rather less-than-private life. If you are also curious to hear more details, just keep listening 'til the end!
In 1996, Paris Hilton started dating Randy Spelling, a former actor and life coach also known for being the son and heir of TV producer Aaron Spelling. At the time, she was just 15 years old, while he was two years older. According to Mirror magazine, Paris and Randy "were together for like two months". He also revealed that she even lost her virginity to him, but they broke up shortly afterwards; Paris never denied it.
Following her split from Randy, Paris apparently took time to recover, as her next known date was famous boxer Oscar De La Hoya in the summer of 2000, but that was short-lived.
Thereafter, she fell for the "Terminator 2: Judgment Day" star Edward Furlong. In September 2000, she confirmed their romance to the New York Post magazine, saying "We've been going steady together for about a month."
However, that was about all to their supposed romance, as during the same year, the attractive hotel heiress was rumored to have had an affair with Academy Award-winning actor Leonardo DiCaprio, since they were spotted multiple times partying together. Again Paris denied it in her September 2000 interview with Vanity Fair magazine, claiming that the two were nothing more than friends.
Hilton's first heavily publicized relationship was with poker player Rick Salomon, also known for being the ex-husband of famous actress Shannen Doherty. They were romantically involved between 2000 and 2001, during which she even filmed a sex tape with him, which made her infamous after the tape surfaced in the media two years later in 2004. Rick entitled it "1 Night in Paris", and started distributing it through the adult film company Red Light District Video, which led to an exchange of lawsuits.
According to E! News magazine, Paris recalled the moment when it leaked in the 2018 documentary, "The American Meme", saying "I was so embarrassed. I felt like everyone on the street was laughing at me. I literally could not walk down the street because I felt like every single person had watched it and seen me naked and was talking behind my back," and claiming "it was like being raped. It felt like I'd lost part of my soul and been talked about in such cruel and mean ways. Literally wanted to die at some points."
The Sun magazine reported that she opened up about that part of her life in her 2020 YouTube documentary, "This is Paris", saying that it was her first "real relationship" and that she just "wanted to make him happy" because she "was so in love with him. I just remember him pulling out the camera, and he was kind of pressuring me into it. It was like being electronically raped."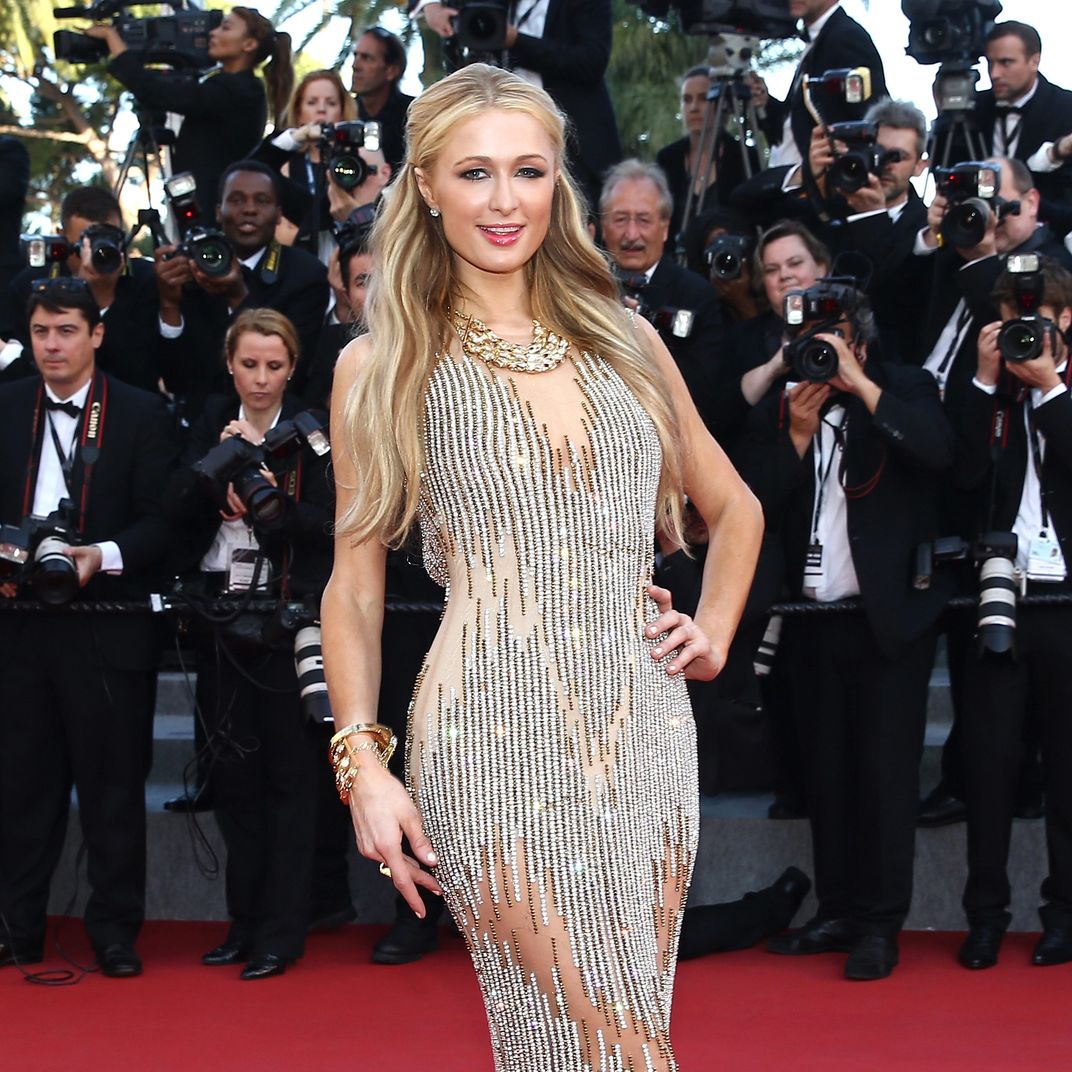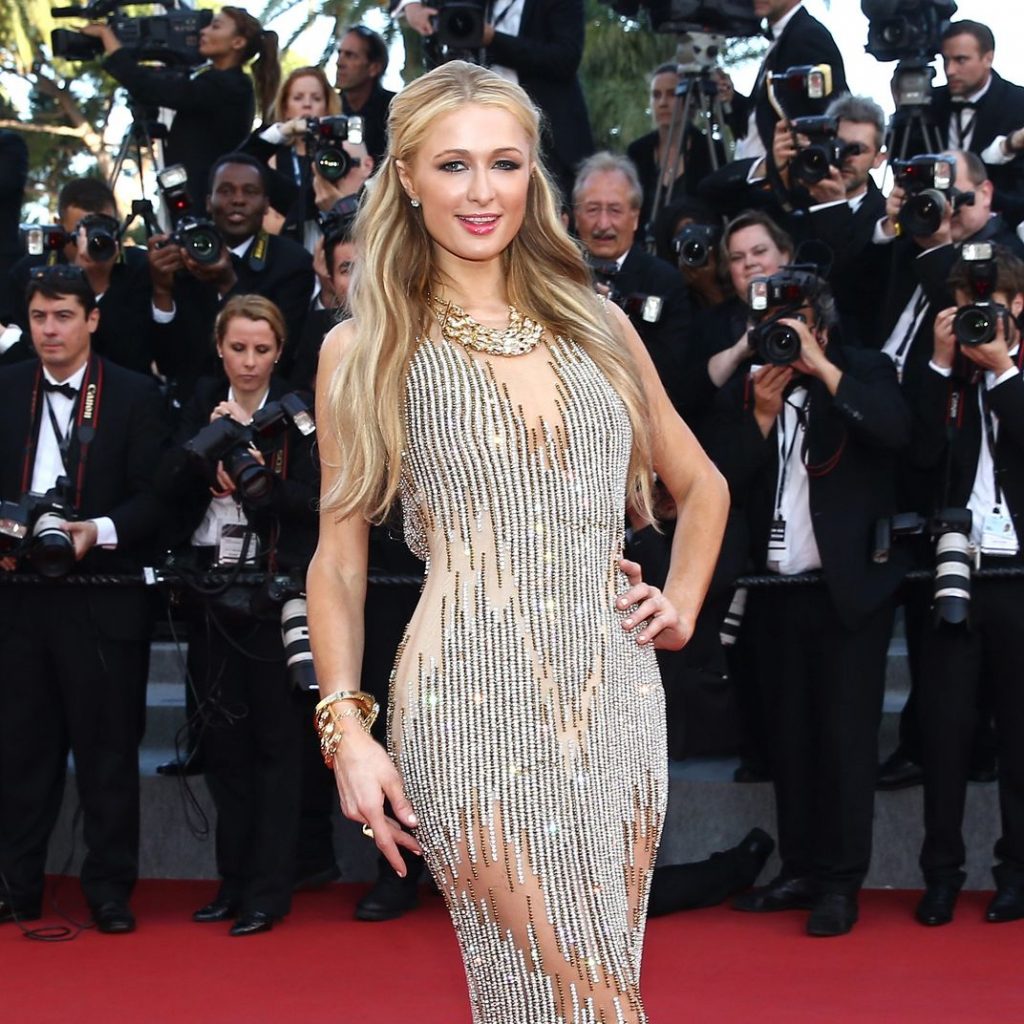 Recently, Paris told Hollywood Life magazine, "When the tape happened, that just made me never able to trust another man again. That was the biggest regret of my life, and I wish I had never met him." Perhaps we shouldn't believe everything she, says and which we hear or read?
The beautiful socialite apparently soon fell in love with model Jason Shaw. Little is known when their relationship began, but it is known that they were engaged from 2002 to 2003, but called-off their engagement, although remaining on good terms. Moreover, her mother, Kathy Hilton, once admitted that Jason was her favorite of all the men that Paris has been linked to.
Later, in 2010, following her split from Doug Reinhardt, she was again spotted hanging out with Jason Shaw, which sparked reconciliation rumors. She told Ellen DeGeneres, "We'll see what happens. I love him so much. We're very close and I've known him a very long time."
However, a source close to Paris told E! News, "Paris has always loved Jason and cared about him deeply. But when they were together she was just a kid, and not ready for such a commitment."
After calling off her engagement with Jason Shaw in 2003, Paris briefly dated "Girls Gone Wild" founder Joe Francis. Thereafter, she hooked up with Vincent Gallo, who even wrote a song about her entitled "I Wrote This Song for the Girl Paris Hilton." She then had a one-month affair with musician Mark McGrath, and during the same year was spotted locking lips with Robert Mills in Australia, but their association was very short-lived too. Shortly afterwards, she was also seen kissing Sum 41 frontman Deryck Whibley.
In late 2003, Paris Hilton became romantically involved in a relationship with The Backstreet Boys singer Nick Carter, but they part ways in July 2004, after dating for seven months.
Following their break-up, he told People magazine that their relationship was "based on distrust," saying "she didn't trust me. I didn't trust her."
Nick would later admit that he cheated on her with Ashlee Simpson. In turn, Paris cheated on him with her "House of Wax" co-star Chad Michael Murray. According to US Weekly magazine, Carter even wrote in his 2013 autobiographical book that "Paris was the worst person in the world" for him to hook up with and added, "she fed my worst impulses as far as partying."
In 2004, Paris Hilton reportedly dated Limp Bizkit frontman Fred Durst, however, neither of them confirmed or denied it. Thereafter, it was reported that she had an affair with Sting's son Jake Sumner, since they were spotted together several times, then during the same year, she was also linked to Chad Muska and Simon Rex. Are you breathless yet? If not, stand by…
In December 2004, the hotel heiress entered a relationship with Greek shipping heir Paris Latsis. They'd first met each other at a Monaco club when they were in their teens, but renewed their relationship while they were skiing in Switzerland. At one point, he gave you an "I Love You" ring, then in May 2005, he popped the question with a $5-million engagement ring, to which she said yes.
At the time, Hilton told US Weekly magazine, "I'm so in love and grateful to have found such an honest and loyal person," and added, "I feel like we were meant to be, and I'm happy to have found someone to spend the rest of my life with," while Latsis said that she was "the most beautiful woman I've ever met" and that he felt like "the luckiest man in the world."
Unfortunately, you guessed it – Hilton broke off their engagement in September of the same year, saying that she felt too young to get married.
.@ParisHilton her thoughts on Y2K style coming back, what her designer bag collection looks like currently, and how the Bling Ring stole all of her most iconic designer bags https://t.co/SJxI6Dgttp

— Vogue Magazine (@voguemagazine) December 2, 2020
She said in her statement, "I'm sad to announce that I've called off my engagement. Over the last couple of months, I've realized that this is the right decision for me. We remain the best of friends, and I'll always love him." In turn, Latsis said in his own statement that he loved her very much, and that it was the best experience of his life. HMM….
Several months later, Paris Hilton went on to date another Greek shipping heir, Stavros Niarchos III. They were in an on-again, off-again relationship for a year until they finally parted ways in March 2007. Their pals told E! News magazine that he was jealous and that they argued about that, adding "Not sure if it is permanent, but they have not been seeing each other for the past couple of weeks." Another source told the magazine, "She's been over Stavros for a while."
During her on-and-off relationship with Stavros, Paris was also rumored to have hooked up with other men, including her "Wonderland" co-star Val Kilmer, music producer Scott Storch, Canadian ice hockey player José Théodore, musician Travis Barker, professional tennis player Andy Roddick, and musician Kid Rock.
After she and Stavros ended things permanently, Paris Hilton set off rumors about dating "Desperate Housewives" star Josh Henderson in March 2007; however, it was short-lived, if at all, as she dated Australian surfer Tyler Atkins – they were spotted having fun on the beach in Malibu in July 2007. According to E! News magazine, he said, "Paris and I are just getting to know each other. […] She's a cool girl, and we're having a really great time enjoying each other's company."
Shortly afterwards, Paris was spotted with actor Adrian Grenier, but he would later reveal that their relationship was just platonic.
Still, byy the end of the year, Paris Hilton also apparently had flings with DJ AM, Brody Jenner, and 50 Cent, and was then spotted making out with actor Jared Leto at the Sundance Film Festival in early 2008.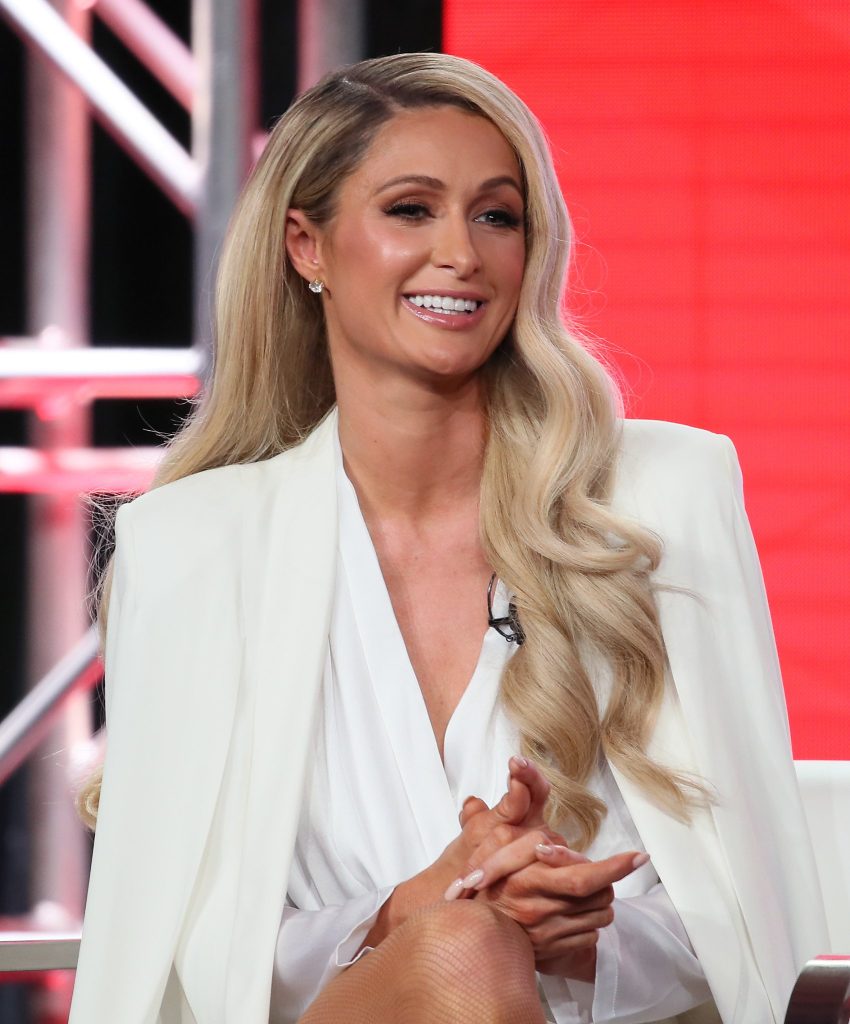 After all these flings, Paris supposedly decided to settle down with Good Charlotte guitarist Benji Madden, whom she started dating in February 2008; at the time, his twin brother was the boyfriend of her best friend, Nicole Richie. According to E! News magazine, she told David Letterman that it was "actually perfect" because as she explained, "We're like sisters and they're twins, so it works out well. Nicole and I would be sisters-in-law."
She also added, "We talk about it. I'm so happy. I'm so in love. I know I want to spend the rest of my life with Benji, my boyfriend. I know I want to be with him forever. If you saw us together, you'd understand. He's my best friend." You didn't believe that, did you, because you may know that they parted ways in November of the same year, supposedly due to their busy schedules, but remained on good terms.
It only took a couple of months before in February 2009, Paris fell for former baseball player and "The Hills" star Doug Reinhardt, and they were in an on-and-off relationship until they ended it in April 2010, after an allegedly turbulent and violent association; he was even photographed choking her after an argument. She would later reveal the reason for their split to US Weekly magazine, saying "I just realized that I'm better off without him. So I ended it because I deserve something much better! He wasn't right for me and I will eventually find somebody who loves me for who I am." Do you ever wonder if these people know what the word 'love' actually means!?
Following the split from Doug, Paris Hilton dated Las Vegas club manager Cy Waits from August 2010 to June 2011.
At the start of their relationship, they were both arrested – Paris for alleged cocaine possession, and Cy for allegedly driving while under the influence. After the incident, an insider told E! News that Cy was "her knight in shining armor" and added, "She is very with impressed with him and so are her parents."
They remained together until June 2011, when she told the magazine, "Cy is a good guy. We've been friends for years and always will be. I just need some time alone to focus on myself. We speak all the time. I have nothing but great things to say about him."
Shortly after that break-up, in July 2011 Paris was spotted making out with the "Hangover" movies director Todd Phillips, but that turned out to be nothing more than another fling.
Paris Hilton then became romantically involved with Dutch DJ and producer Afrojack in November 2011, at the time he started working on her album, but in May 2012, Radar Online magazine reported that they'd ended their romance after dating for six months.
A source revealed to the magazine that he had even moved into her mansion, and that the couple "got very serious, very fast" adding, "Paris was really into him and admires the work he has done. […] Paris was smitten with him, but Afrojack just wanted to have fun and not be exclusive with anyone. He is on the road practically every day, performing in clubs all over the world, and he just isn't ready to settle down, whereas Paris is." REALLY!?
Next on Paris' list was a relationship with handsome Finnish-Spanish model, River Viiperi, in September 2012. Even though she is eleven years older than him, it didn't stop them enjoying each other, and in May 2013 during her appearance on "The Wendy Williams Show", Paris said that she wanted to marry and settle down with Viiperi, telling Wendy, "I am so in love. I feel so lucky to have met him. He's one of the kindest, most loyal men I've ever met in my entire life, and he treats me like a princess. He's the most beautiful man I've ever seen in my life."
Unfortunately, they weren't meant to be, and broke up in 2014, without officially announcing their split, so her fans were shocked when she was spotted making out with a mysterious man on a beach in Malibu later in 2014 – the mysterious man was Ralph Lauren model Josh Upshaw. E! News magazine reported that she met him at the DT Model Management which was held two days earlier, but any relationship quickly fizzled out.
In 2015, Paris Hilton met Austrian businessman Thomas Gross at the Cannes Film Festival. They immediately hit it off and started dating, and in her February 2016 interview with E! News magazine, she said, perhaps predictably – "I just feel like I'm in a different place in my life. I live in Switzerland now. I'm in love,I don't know, I finally feel like myself. It's exciting, and I'm genuinely happy." This time it took just two months before the couple parted.
A source close to them confirmed the news about their break-up to Life & Style magazine, saying "They are both friends and remain close, but with their busy work schedules and the long distance it just got too difficult." Have we heard that somewhere before?
Following her split from Thomas Gross, the hotel heiress next totally charmed "The Leftovers" star Chris Zylka, so the two of them started dating in the summer of 2016, but kept their relationship under wraps until they stepped out publicly as a couple in February 2017. During the following month, she told E! News magazine, "I've never been surer of anything in my life. The relationship is really just changing my life in so many ways, and brought so much happiness to my life. I feel so safe and he's so special. We're best friends and we're together every minute. I don't know what else I could ask for. He's perfect for me."
The couple did take a step closer to marriage, when the handsome actor popped the question during a ski trip in Aspen on New Year's Eve in 2018. Two days later, she told People magazine, "I am so excited to be engaged to the love of my life and my best friend. I have never felt so happy, safe and loved. He is perfect for me in every way and showed me that fairytales really do exist!"
Well, it wasn't until  November 2018 that Paris and Chris broke-off their engagement. In her February 2020 interview with Cosmopolitan UK magazine, she described their split as "the best decision" of her life and explained, "I just don't think he was the right person and I feel like I'm an incredible woman and I deserve someone so amazing. It just didn't feel right. I've worked way too hard to just give my life to someone. They have to be perfect."
It's #CyberMonday! 😍🛍 And I have amazing deals for you all! Buy one, get one 50% off sitewide from now until 11:59 PM PST with code "SLIVING" at checkout at https://t.co/avR0A5zF0v 🛍💕 Also there is some new merch items for you as well, enjoy! Happy Holidays! 💖 pic.twitter.com/wa0IvPBFRz

— Paris Hilton (@ParisHilton) December 1, 2020
The beautiful but empty-headed socialite next started dating successful author and entrepreneur Carter Reum in April 2019. They made their red carpet debut as a couple at the InStyle and Warner Bros. Golden Globes after-party held in January 2020, while they made their Instagram official for their first anniversary, when Paris shared a video of them kissing and captioned it, "Happy Anniversary my love. My favorite thing to do is make memories with you. Your kisses are magical. I love being yours and knowing you're mine."
In her interview with People magazine, she opened up about their first date, saying, "I've known him for 15 years. Then his sister Halle Hammond invited us to Thanksgiving and we just had this incredible chemistry," adding, "We had our first date and haven't spent a night apart since. It's pretty amazing."
Besides that, Paris admitted that she wasn't sure if she'd ever find a perfect match, saying "After my last break-up, I thought I was going to be alone forever. I was like, I give up. I'll just focus on myself. I don't need anyone. So to have actually fallen in love, I just feel so grateful."
She also revealed that she was always looking for what her parents have, explaining "They're best friends, he's so loyal. I was always looking for that, but I was looking in the wrong places. Carter actually reminds me of my dad! He makes me feel safe and happy. I finally found the right one."
During the Covid-19 pandemic, the heiress told Vogue magazine, "I feel so lucky that I've finally found true love, because I can't imagine going through this pandemic by myself." She also said, "I have someone by my side that I'm so incredibly in love with and we've become so close."
I suppose that we can hope he is really the right one for her, and wish them to live happily ever after! However, Paris Hilton's dating history, and frequent protestations of undying love for so many men, give all of us some case for doubt, doesn't she?