Who has Payton Moormeier dated? Girlfriends, Dating History
• Payton Moormeier is a social media star from St. Marys, Georgia USA, born in 2003
• He is a singer-songwriter, and has released two singles • "Love Letter" and "Habits"
• His fans are mostly teenage girls, who comment on his social media posts
• He has revealed a list of 10 characteristics he looks for in a potential girlfriend
• Most recently, he has revealed he has a crush on a girl from his hometown, suggesting he is still single
Payton Moormeier was born in St. Marys, Georgia USA, on 28 July 2003 under the zodiac sign of Leo. He stands for one of the most successful teenage celebrities, who came to prominence for posting dance and lip syncs videos to his official social media accounts, including Instagram, Twitter, TikTok, and YouTube.
Recently, he started pursuing his professional career as a singer-songwriter and released his debut single "Love Letter", followed by a second entitled "Habits".
https://www.instagram.com/p/CG1o5qrABit/
His successful internet-based profession as a TikTok and Instagram star and online comedy content creator has earned him enormous popularity and so a huge fan base all over the world. Of course being young and apparently handsome, his every move hasn't gone unnoticed by his fans, especially those of the female gender. Many girls who adore him express their emotions towards him in the comment sections on his social media posts, so it's obvious that Payton Moormeier has stolen the hearts of the millions of girls of his age.
Even though he tries to keep his private life far away from the eyes of the public, it's quite impossible! So, if you would like to know more about the love life of the young social media personality, just keep reading!
What Does He Look For in a Girl?
Payton once uploaded the video entitled "Payton Moormeier what I look for in a girl", in which he listed in the video ten things he looks for in a potential girlfriend, or even just a date. So in case you're interested in at least meeting the still young eligible man, we have made you a list of these characteristics!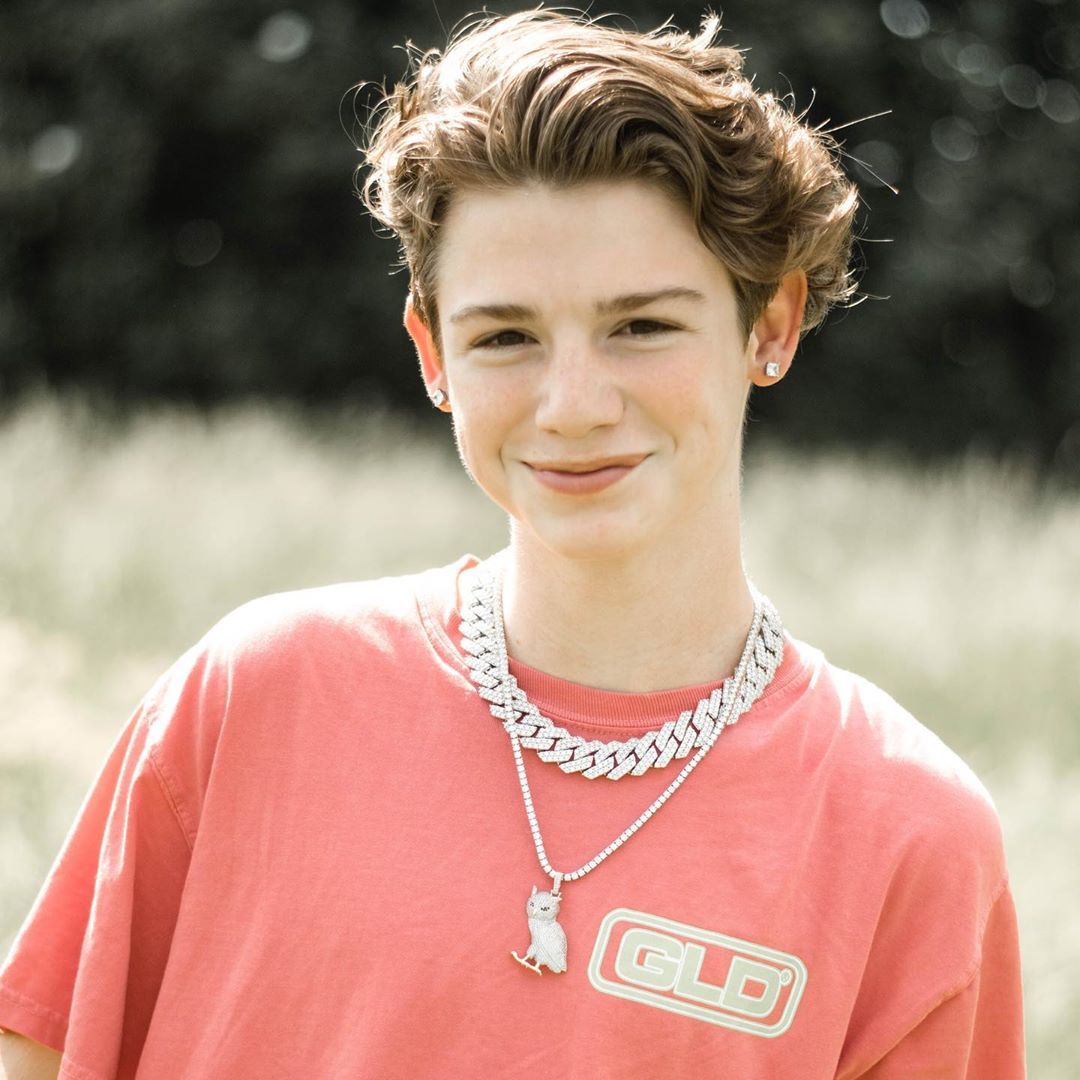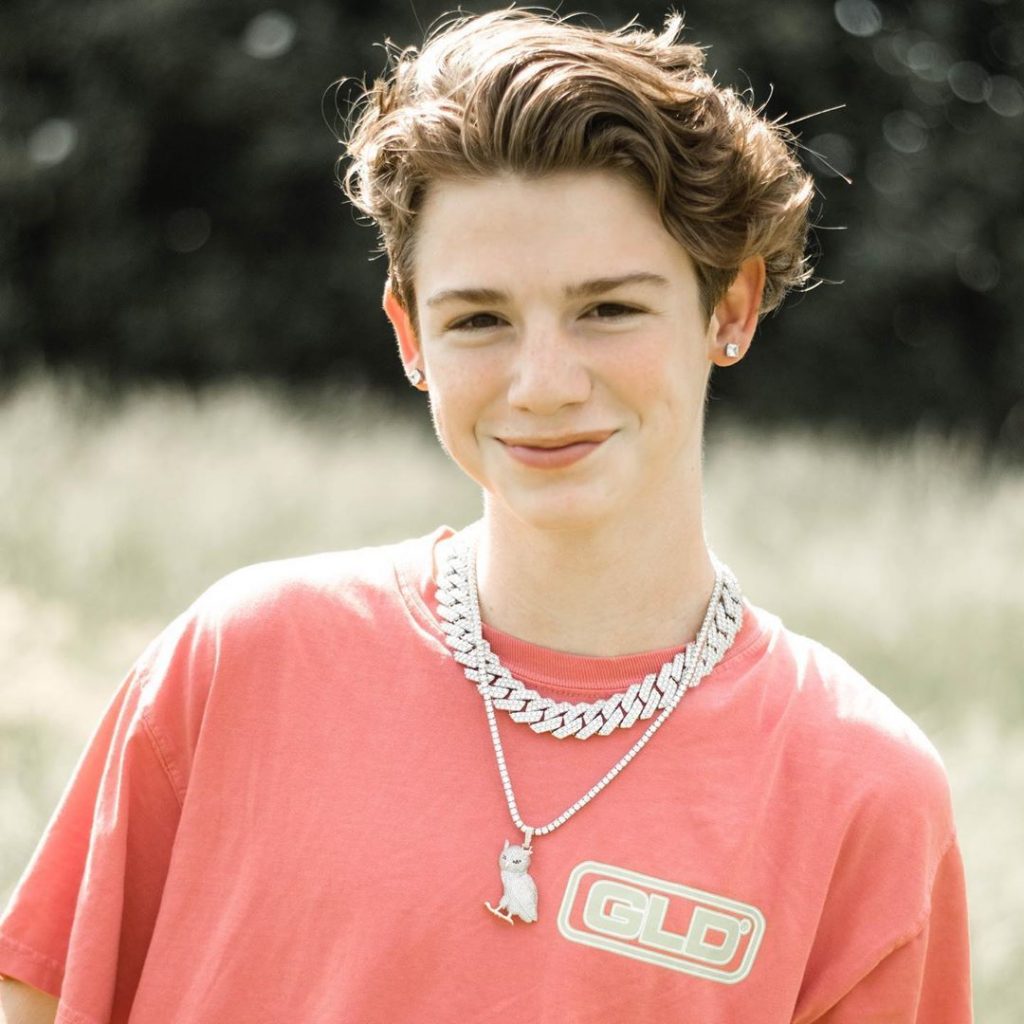 The first thing he looks for in a girl is confidence. He said, "When a girl is herself and she is confident in being herself, it's just a great vibe." He then revealed that he would like to date a girl who has "a great fashion sense". A girl has to be supportive, but also has to respect his personal space. She also needs to trust him. "You can let me have my personal space and let me do what I need to do without thinking I'm always doing something wrong", Payton explained. He then revealed that he doesn't want to date a girl taller than himself, she has to be between 5ft 2ins and 5ft 11ins or 1.58m to 1.80m  tall.
The sixth thing is hugging, which means that his girlfriend needs to "give really good hugs". He then shared that a girl needs to have the same taste in music as he does. He also looks for a girl who can be herself around him. Moreover, he would like to have a girlfriend who doesn't want to go out all the time. The last thing he mentioned was "messy buns", saying, "I'm super attracted to messy buns. I don't know why."
We hope that one day Payton will find a girl who will fulfill all his expectations listed above!
In 2019, Payton was rumored to be romantically linked in a relationship with TikTok phenomenon Avani Gregg. They met each other at the 2019 Video Conference, and soon became pretty close friends. They shared a number of photos on their social media accounts which led to various speculations that the two of them were actually an item. However, Payton tried to shut down those rumors in an Instagram live video, saying that they were just friends.
He revealed, "I am just not ready for a relationship, you know what I mean, like… I can't get into one," and added, "I wanna focus on my career." He continued, "I don't want to rush into a relationship while I'm 90% focused on my career. It wouldn't make any sense for me to trying date somebody that I can't give my 100% time to." Whatever happened between them, it remains a mystery, but it's known that Avani then went on to date TikTok star Anthony Reeves in March 2020.
However, in May 2020, the up-and-coming music artist admitted that his debut single, entitled "Love Letter" and released earlier in the year, is about his past love. He opened up about that in his interview with Just Jared magazine, saying, "I had a little relationship with this girl, and it didn't go very well. Things ended, and a lot of the lyrics came from that. I put the story in the song. I was super invested in her. When the whole thing cut off abruptly, I had no closure," but adding, "Luckily, I was starting to explore making music. I gave myself closure by expressing the feelings she left me with in 'Love Letter."
However, he didn't want to expose the identity of the girl the song is about. So, maybe it could be that the song is about Avani? We may never know.
Most recently, Payton made an appearance on Hollywire's Instagram Live, and revealed in his interview with Tony Moras that he has a crush on a girl from his hometown, which led us to think that the rising star is still single, but now ready to mingle, which seems a rather large step from his disposition of just a few months ago!