Who has Princess Diana dated? Lady Diana's Boyfriends, Dating History
• Lady Diana Frances Spencer was born in 1961 and passed away in 1997 after a vehicle accident.
• She was known as the People's Princess and was admired for her philanthropy and charity works.
• Diana gained prominence after she married the Prince of Wales and gave birth to two sons, Prince William and Prince Harry.
• She was rumoured to have had several extra-marital affairs, including with Major James Hewitt and Barry Mannakee.
• Diana was also a celebrated fashion icon, with her Royal Wedding dress becoming a symbol of envy in the eighties.
Lady Diana Frances Spencer, perhaps the most iconic Royal figure in modern history, was born on 1 July 1961, in Sandringham, Norfolk, England. As almost everyone would know, the former Princess of Wales passed away on 31 August 1997, in a vehicle accident, what would become one of the world's most speculated conspiracies of all time.
Lady Di, as the media often called her, will forever be remembered as the People's Princess, and by all standards, one of England's most adored public figures to ever grace the front pages of newspapers all around the world.
Known expressly as the first wife of Charles, Prince of Wales, Lady Di was always restless in her care for charity and philanthropy that won the hearts of the people.
She also worked hard to gain the affection of the public, and is remembered as the loving mother of both Prince William, Duke of Cambridge, and Prince Harry, Duke of Sussex.
Diana was born into minor nobility, the daughter of John, Eighth Earl Spencer, and Frances, nee Roche, and spent most of her youth in Sandringham, growing-up in Park House situated on the Sandringham Estate until the age of seven. She spent most of her childhood with three siblings, her older sisters Sarah and Jane, and a younger brother Charles. She would have had another brother, John, but he sadly died at birth. Diana was home-schooled for the first few years of her life, supervised by her governess, Gertrude Allen, but later attended Silfield Private School in Gayton, Norfolk.
Diana later moved to Riddlesworth Hall School, an all-girls boarding school outside of Thetford, when she was nine years old and thereafter, in 1973 she joined her sisters at West Heath Girl's School in Sevenoaks, Kent. While she may not have distinguished herself in academics, Diana did excel at music, sports and dancing.
She was a talented pianist, swimmer and also participated in ballet and tap dancing. In 1967 when Diana was six years old, her parents divorced, which became an event in her young life that some believe affected her greatly. Diana described her childhood as unsettling, saying that she was unhappy most of the time, and that her young life was incredibly unstable. During her parents' separation, Diana lived with her mother in London, who later married the entrepreneur Peter Shand Kydd.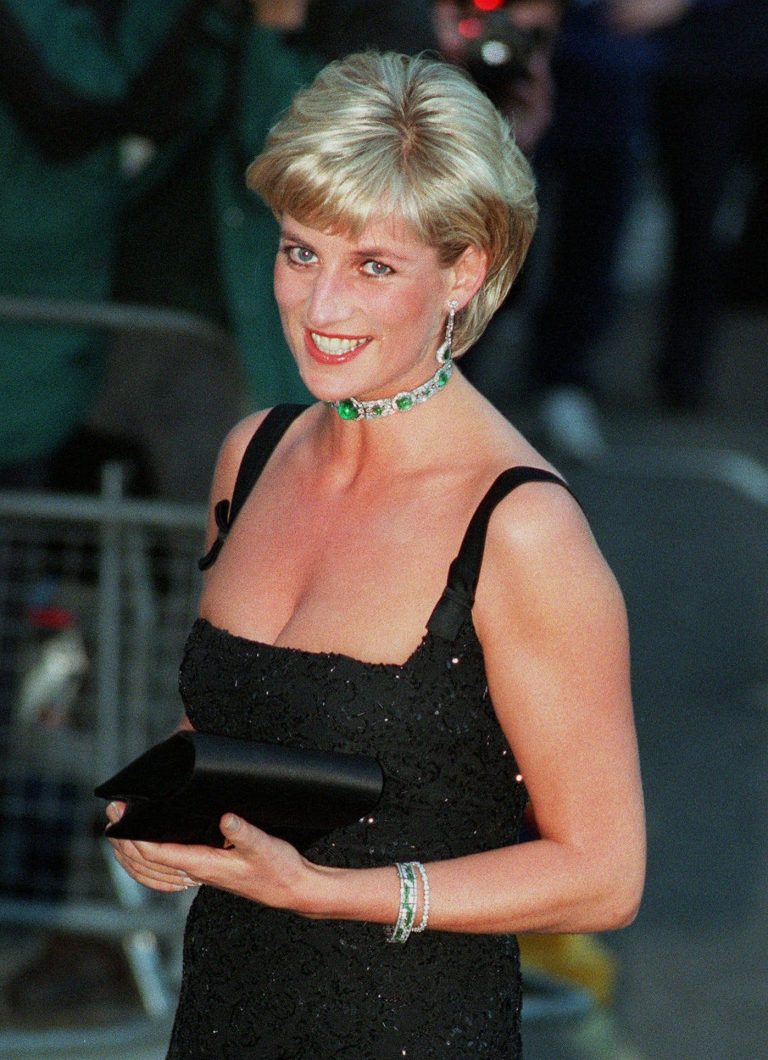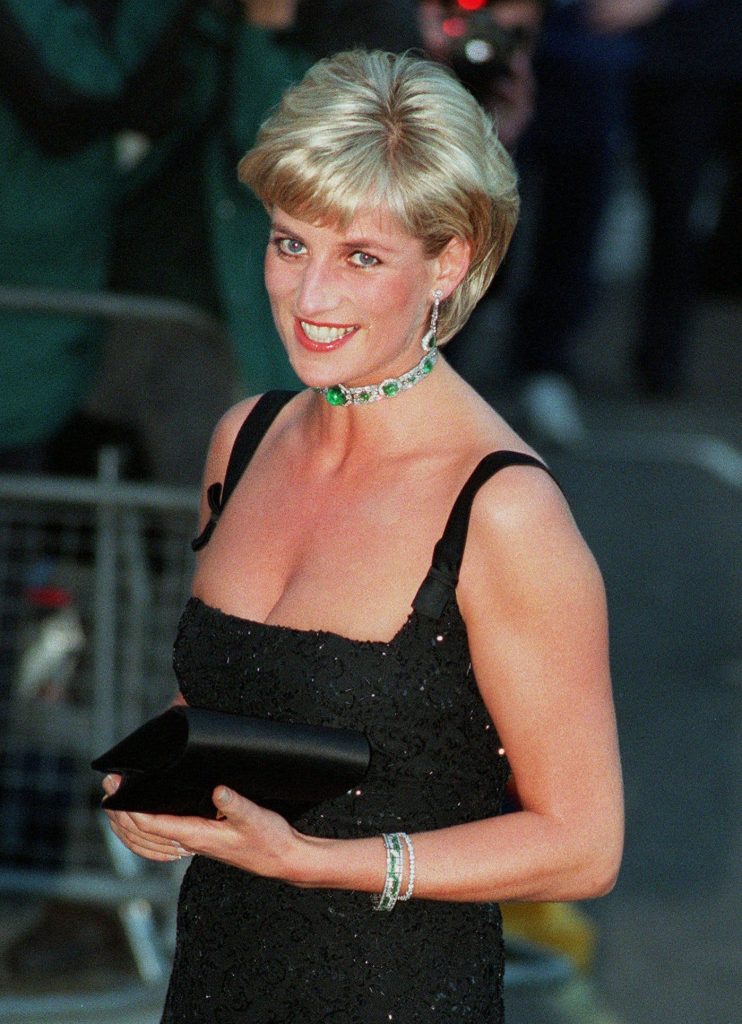 However, during the Christmas holidays when she visited her father, he didn't want her to return to London, and eventually regained custody of Diana with the help of his former mother-in-law, Lady Fermoy.
In 1976, he married his second wife, Raine, Countess of Dartmouth, but Diana's relationship with her was uneasy. Diana described her as a bully, and at one point was said to have attempted to push her down the stairs. Despite the early upset of her childhood, Diana moved on with life, but never seemed to catch much of a break, and in 1978 she moved to London, where she lived in her mother's flat with several roommates, working in a variety of dead-end jobs to make ends meet. She worked as a dance instructor, a party hostess, a pre-school playgroup assistant, and also did cleaning work for her sister Sarah.
In anticipation of #TheCrownSeason4, we revisit the complete trajectory of #PrinceCharles and #PrincessDiana's relationship—from the royal couple's courtship to their marriage and divorce. https://t.co/Lkl9l5r9W2

— VOGUE India (@VOGUEIndia) October 18, 2020
In 1979, her mother bought her a flat for her 18th birthday, where Diana lived with roommates until she married Prince Charles. Lady Di gained prominence in 1981 following her marriage to the Prince of Wales, receiving a warm welcome into her title as Princess of Wales. Diana spent most of her time as Princess undertaking duties on behalf of the Queen, representing her at numerous functions.
The media celebrated Diana for her unconventional approach to charity, as she involved herself closely with numerous movements that included helping AIDS patients, the mentally ill, as well as children and the youth.
Her image as Princess, often noted for being shy but charming and friendly, won the hearts of the people, and gained her international acceptance as well as fame.
Throughout the eighties and nineties, Diana was a celebrated fashion icon, often regarded as one of the most photographed women in history. Sadly, she lost her title as Princess when she divorced Prince Charles in 1996, as their marriage fell apart due to extra-marital affairs.
Shortly after the divorce's finalisation, Diana met her tragic end in a car accident that took place in France. While the accident remained the subject of speculation for years and became a conspiracy theory of modern hype, the ultimate blame of the accident falls upon the reckless driving of Henri Paul.
The accident also claimed the lives of Diana's companion and lover, Dodi Fayed, with the only survivor of the tragedy being Diana's bodyguard Trevor Rees-Jones. The accident took place in the Pont de l'Alma tunnel in Paris, while attempting to escape pursuing paparazzi.
While the truth about the accident remainsspeculative, the truth about Diana's relationships is all too well-known.
After her divorce, and during her marriage, Diana had several rumoured romantic interests. Nonetheless, more than 32million people in the UK watched Diana's televised funeral, and even more around the world. Numerous commemorations to her passing were erected all around the world too, with one at the site of the accident, and another even in Austria.
On the day of her funeral, by order of the Queen, the Union Jack flag hoisted in the Palace courtyard was lowered to half-mast in commemoration of Diana, a tradition never seen before. Since then, it has become a tradition of Royal mourning, or whenever a member of the Royal family passes away.
The Royal Wedding
For years the Spencer family was allied with the British Royal family, and even leased their Park House home from the Queen. As a young girl, Diana often played with the Queen's children, Prince Edward and Prince Andrew, when they would visit the Sandringham estate on vacations.
However, Lady Diana only met Prince Charles in 1977 at the age of 16, in November of that year while Prince Charles dated Diana's older sister, Lady Sarah. Then in the summer of 1980, during a country summer vacation, Prince Charles took first notice of Diana and took an interest in her as his possible bride to be.
Diana had watched him play polo, and the relationship between them took full shape after he invited her on a voyage aboard the royal yacht Brittania, sailing over the weekend around the coast of The Isle of Wight and into the seaport town Cowes.
Prince Charles followed up the leisurely activity with an invitation to the Royal Scottish home at Balmoral to meet his family.
A warm acceptance of Diana by the Queen and Prince Phillip, as well as the Queen Mother, led to Prince Charles's courting of Lady Diana in London, and shortly after to their engagement, when Prince Charles proposed on 6 January 1981 to which Diana agreed. They kept the engagement secret until the official announcement on 24 February.
For her engagement ring, Diana chose a design by the crown jewellers, Gerrard, made of 14 solitaire diamonds and a 14-carat Ceylon sapphire set in 18-carat white gold. She also received a gifted diamond and sapphire brooch from the Queen Mother as an engagement present.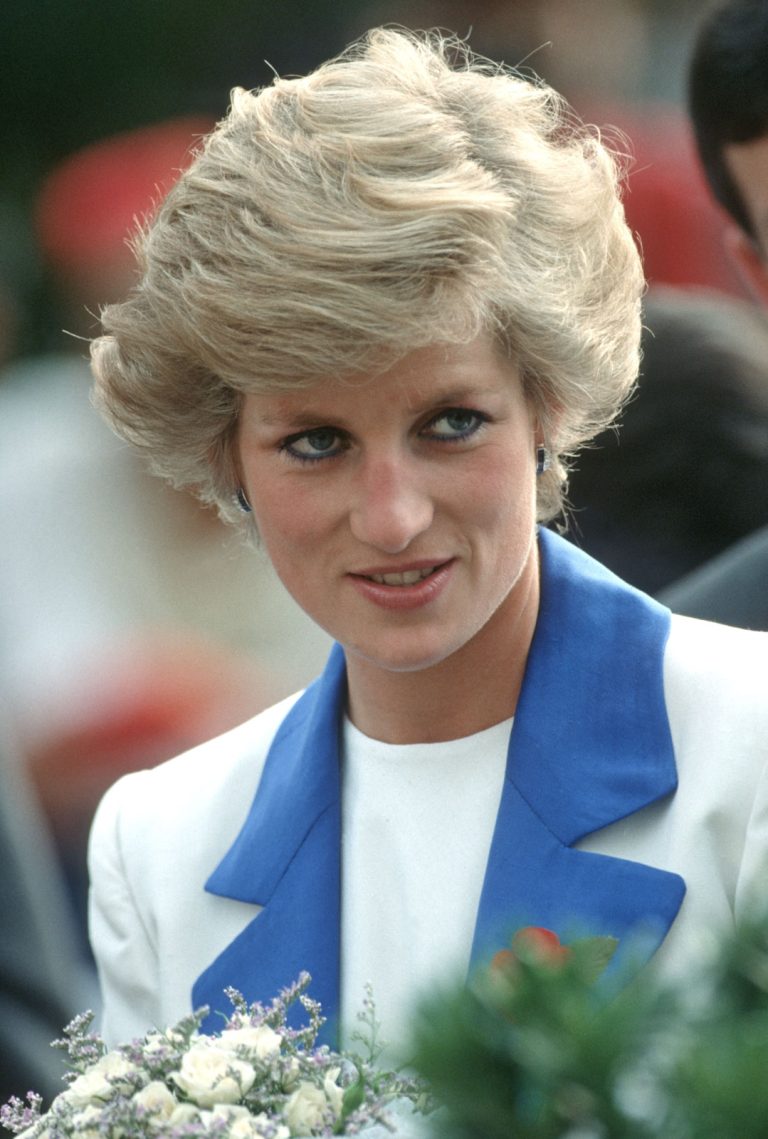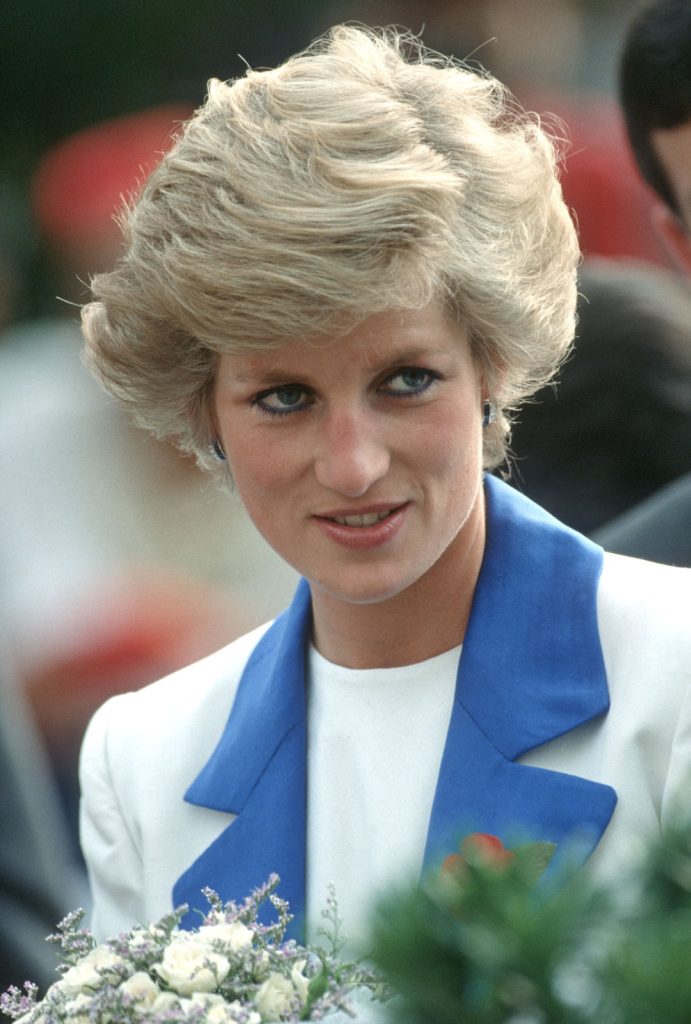 Her ring became the engagement choice in 2010 of Kate Middleton, now Duchess of Cambridge and wife of Prince William.
Lady Diana became the first English-born woman to marry the heir apparent in over 300 years since Anne Hyde, and made history as the first Royal bride to have had a paying job before her marriage.
On 29 July 1981, Diana married Prince Charles at St Paul's Cathedral in what many describe as a fairy-tale wedding. More than 750 million people watched the Royal Wedding around the globe, and an estimated 600,000 spectators gathered in the streets to catch a glimpse of the soon-to-be Princess of Wales. Diana's dress, valued at 9000 pounds at the time, had a fabled train of 25 feet, that became the envy of so many young women in the eighties.
During the ceremony, Diana accidentally reversed the Prince's names and, at the request of the couple, the traditional vow of obedience was omitted.
On 21 June 1982, Diana gave birth to her first child, Prince William. Two years later, on 15 September, Diana birthed her second son Prince Harry. However, by then the cracks in the Royal marriage were already visible, and several controversial events led to speculation that their union wouldn't last.
The Secret Lovers
Five years into their union, the 13-year age gap between them and the numerous accusations of affairs saw the separation of the Royal couple. Rumours that Prince Charles had an affair with his ex-girlfriend, Camilla Parker Bowles, ran rampant, but so did rumours of Diana's alleged affairs.
Among the many not-so-secret lovers that Diana possibly had, the most prominent had been Major James Hewitt. According to speculation, Hewitt may even be the father of Diana's second son Prince Harry.
These rumours sourced from the obvious similarities that Harry shares with Hewitt, but despite the evidence, all parties involved denied these claims – Hewitt later admitted that Harry was born two years before they began their affair. In a later recorded tape, Diana revealed a long-kept secret adoration she had for her bodyguard, Barry Mannakee.
After hiring the speech coach Peter Settelen, to improve her public speaking abilities, Diana revealed that she was once deeply in love with somebody who worked in a similar field.
Look forward to see #HarryandMeghan recognize Veterans Day in USA on November 11th. I'm sure what #PrinceHarry shares will be respectful in honoring veterans. He spent 10 years in military & soldiers will always have his respect pic.twitter.com/b9zuNrUooW

— tvfan00 (@tvfan00) October 17, 2020
In 1986, Mannakee was transferred to another position, after speculation that he could be having an affair with Princess Diana came to light. Mannakee worked as a police officer in the Royal Protection Squad, and was Diana's personal bodyguard. Shortly after his transfer, Barry died in a motorcycle collision that became speculation of a conspiracy that involved the British intelligence agency MI6. Diana once said in an interview that she had such intimate feelings for the person in question that she would willingly give up her title as Princess to run away with him, and also described him as the greatest friend she ever had.
However, after Penny Junor published in her 1998 book that they had a sexual relationship, friends and people close to Diana denied the claims, saying it was absurd.
Diana blamed her marital problems on Camilla, but later suspected that Prince Charles also had an affair with Tiggy Legge-Bourke.
Tiggy worked as the Prince's personal assistant, and also as the nanny of William and Harry. Diana alleged that Charles wanted her dead so he could continue his affair and eventually marry Tiggy.
Accusations flung around wildly until their separation was announced to the House of Commons in December 1992, by the Prime Minister, John Major.
More accusations against Diana include a possible affair with the art dealer Oliver Hoare.
Oliver was a married man at the time, but according to News of The World newspaper, Diana made more than three hundred calls to Hoare.
Diana denied that they had a sexual relationship, claiming that he was only a friend, but according to Hoare's obituary, little doubt remains about the possibility.
According to media claims, Diana was also linked to former England Rugby Captain, Will Carling, as well as the billionaire Theodore J Forstmann. These claims, however, were never proven, nor evidence produced. As inevitable as it seemed, Diana and Prince Charles' marriage officially ended in divorce on 28 August 1996.
Following her divorce, Diana dated British-Pakistani heart surgeon, Hasnat Khan. Many of her friends described him as the love of her life, and some even say that she described him as Mr Wonderful. The relationship took place privately, as Khan appeared to be an extremely private person.
Few details remain about their romance, except that they met after she visited Lahore upon the request of Imran Khan, a family member of Diana's former lover. Diana supposedly lied to the press about their relationship, in an effort to keep things quiet.
After dating for two years, things sadly ended between them, though no one knows who ended the relationship nor why they separated. A month later, Diana entered into a relationship with Dodi Fayed. Dodi had gone so far as to buy a multi-million dollar yacht, called the Jonikal, to entertain Diana and her sons.
She later joined him in the South of France, from where they would meet their fated ends. Today, few know the truth about Lady Diana's life, save for many speculated conspiracies, but one thing is certain; from her childhood to her later life, all of it seems like valuable material for an entire season of such a series as "Downton Abbey."