Who has Queen Latifah dated? Boyfriends List, Dating History
• Queen Latifah is an American rapper, actress and producer.
• At the age of 8 she chose her stage name "Latifah".
• She has been nominated for an Oscar, won a Grammy and an Emmy and Golden Globe award.
• She had a long love affair with Monifah and later with Jeanette Jenkins.
• Her current partner is Eboni Nichols and they have a son, Rebel.
About Queen Latifah, her young days and career path
All lovers of rap music will know of Queen Latifah, the American rapper, actress and producer. This beautiful Afro-American, considered hip-hop's first lady, was born Dana Elaine Owens on 18th March 1970, in Newark, New Jersey, USA, so is now 51 years old.
Queen was schooled at Essex Catholic Girls' High School in Irvington, and then matriculated from Irvington High School, where she performed in school play and played basketball. At the age of eight, from a book of Arabic names she chose her future stage name "Latifah", which means delicate and very kind. When she was 10 years old her parents divorced, and later her brother  tragically died in a motorbike accident at the age of 22 – Queen had bought him the motorbike and was devastated, throwing her grief into her music; her 1993 album, "Black Reign" was dedicated to him.
She also disclosed in her autobiography "Ladies First: Revelations of a Strong Woman", published in 1999, that she was plunged into a downward spiral of depression and substance abuse, which she got over in time, through the love of God.
Queen cuts a stately figure standing at a height of 5ft 10in (178 cm) and is a striking woman with dark brown eyes, black hair, an engaging smile and a great sense of humor. She's stated that she never wanted to be a supermodel, but rather a role model, and she's certainly being an inspiration to women for being confident and sensual in a big, strong body. She was quoted as saying, 'I wish every woman would love herself and embrace what she was given naturally'.
From human beatbox at the age of 18 with Ladies Fresh, launching her first single, "Wrath of My Madness", to becoming the first female solo rapper to cinch a major record deal with Tommy Boy Records at 19, and venturing into acting four years later.
She was nominated for an Oscar in 2002 for her role as Mama Morton in "Chicago", received a Grammy award for Best Solo Rap Performance for "U.N.I.T.Y." in 1994, an Emmy and Golden Globe award, amongst other awards and recognitions. Then founded a record label, produced films, hosted her own daytime "The Queen Latifah Show", founded her own cosmetic brand, CoverGirl Queen Collection, sold nearly two million records globally, and is president of  artist management company, Flavor Unit which she runs with her business partner, Shakim Compere.
Her filmography consists of an impressive 50 plus movies, amongst which are "The Bone Collector" in 1999, "Scary Movie 3" in 2003, "Taxi" in 2004, "Hairspray" in 2007″, "22 Jump Street" in 2014 and "Girls Trip" in 2017. She's also starred in several TV movies, including "Steel Magnolias" in 2012, and has graced TV screens many times in various series, all these aside from releasing seven studio albums.
Queen has a larger-than-life personality and a huge presence which makes her quite a memorable character. She is a sensational actress, a versatile singer, belting out jazz through blues and R&B to gospel with a two-octave range ability, a formidable force in the rap world and an entrepreneur to boot. So let's take a peek into this shining star's love life and see what makes her tick in that arena.
Queen Latifah's first boyfriend and her crazy days
In July 1995, Queen's first known boyfriend, Sean Moon was almost murdered when shot by carjackers who stole her BMW. Later between 2012 and 2014, Sean, became known for "Jab Tak Hai Jaan", "Walking on Sunshine" and "The Harry Hill Movie".
Queen was arrested in February 1996 for assaulting a photographer, and shortly thereafter arrested again and charged for possession of marijuana and a loaded handgun.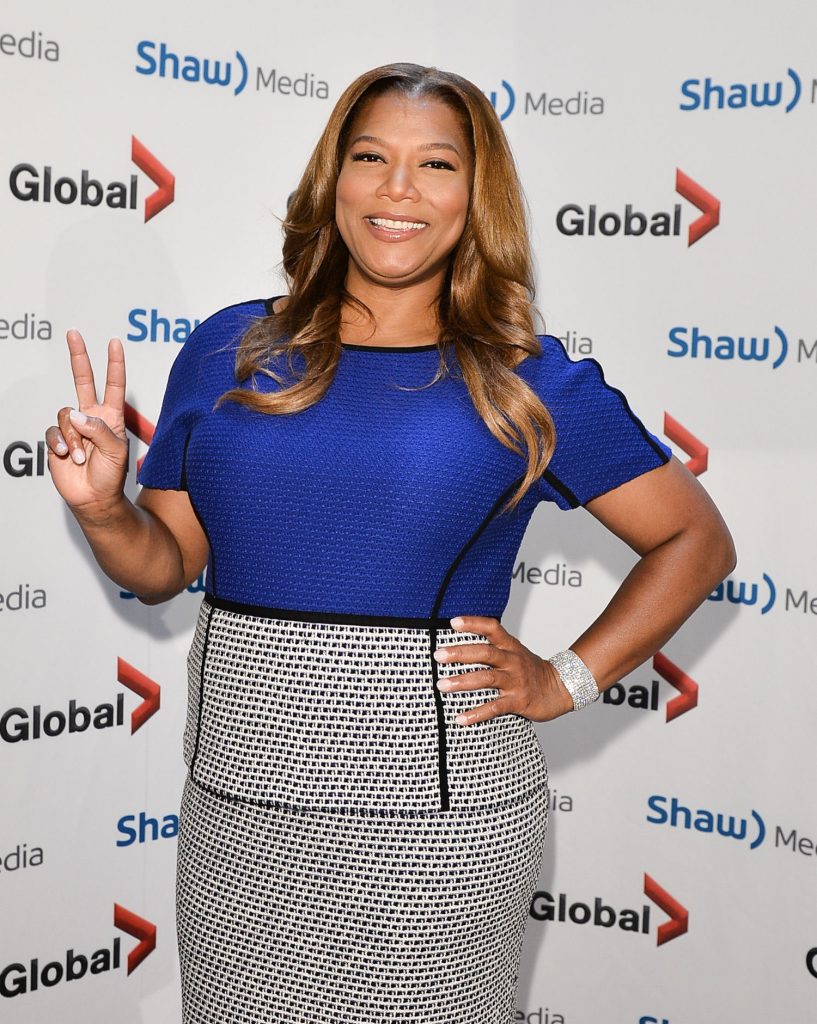 In 2002 an arrest for driving under the influence resulted in a conviction and three-year probation. Those were the days when Queen ran wild, but luckily she came to her senses and pulled herself together to go on to achieve great things.
Queen Latifah's first real love affair
In 1997 when Queen was 26, she embarked on a long love affair with the sultry-eyed Monifah Carter, known simply as Monifah, an Afro-American singer/songwriter and TV personality born in Manhattan, New York City, on 28th January,1971, and who is best known as a result of collaborations with the late rapper, Heavy D. Her songs, "I Miss You (Come Back Home)", "You" and "Touch It" created her fame, and she went on to star on "R&B Divas: Atlanta" and further her singing career. While working on the show she publicly announced that she dates women, but has a daughter, Akemi, born in 1991 from a previous heterosexual relationship.
After an almost six-year relationship, Queen and Monifah broke up in October 2002. Some time after, Monifah had a long relationship with a woman known as Terez and they married on 4th April, 2014, but it would appear that they've split up, and that Monifah is single at present.
Queen Latifah's second long love affair and hopes of marriage
Shortly after her break up with Monifah, Queen started dating Jeanette Jenkins in December 2002. Jeanette is an attractive fitness fundi born in Ottawa, Ontario, Canada, and calls her business The Hollywood Trainer. She is 5ft 5in (165 cm) tall and has a glowing beauty with a firm, well-proportioned athletic figure. Jeanette was Queen's personal trainerhe , and the host of  Lifetime Televisions's "My Workout: Powered by podfitness.com".
The apparently happy couple bought a house together in Hollywood in 2009, and were planning to marry, but by May 2011 their cohabitation had come to an end. According to sandrarose.com in June 2011, Jeanette, of course being very conscious of her image and health, couldn't withstand being in a relationship with anyone who didn't eat correctly and maintain their fitness level. Sandra Rose quoted a source as saying, "She was tired of watching Dana eat, drink and smoke herself to death", so confirming that Latifah's ballooning weight and her smoking habit were factors in the break-up.
In 2014 the tabloids reported that Jeanette was in a relationship with a much younger man, and that Queen was pretty cut up about it. Yet even by this stage, Queen had never come out of the closet and admitted that she was gay.
TIME FOR RUMOURVILLE************YOU MAY OR MAY NOT KNOW!, Queen Latifah has a girlfriend. She and Jeanette Jenkins have been together for years, and they keep their stuff pretty private………

Posted by Slam 100.5fm on Friday, March 16, 2012
Her only response in an interview was, 'I don't have a problem discussing the topic of somebody being gay, but I do have a problem discussing my personal life.'
Has Queen Latifah met her partner for life?
After the previous heartbreaks, Queen met the love of her life in 2009. On the set of "Dancing with the Stars", Eboni Nichols choreographed a song for Queen's performance. According to press reports, their romance only started blooming in 2013, and neither of them have looked back since.
Even though Queen has vowed to keep her personal life private, the ever-watchful paparazzi are forever on the lookout. In 2014 the loving couple were snapped kissing while on holiday in Sardinia, Italy and the news spread throughout the media like wildfire.
Eboni, born 12th May 1978, is eight years younger than Queen. Eboni grew up in Southern California, started dancing at Bre Dance Studio at the age of 8, and attended Chapman University to further her studies on dance and theater. She became a Los Angeles Lakers Girl, and was a back-up dancer on Jennifer Lopez', Beyoncé and Usher tours. Her passion for dance drove her to becoming a choreographer and she has also mentored dancers to reach their aspirations.
Eboni has been the creative choreographer on a long list of TV commercials and films including "Dreamgirls" in which she acted as well,  "Girls Trip", "Jumanji: Welcome to the Jungle" and "Night School", as well as TV series such as "The Bold and the Beautiful", "Jane the Virgin", and at the "2008 American Music Awards", "The 59th Annual Grammy Awards" and the "69th Primetime Emmy Awards" both in 2017.
Queen Latifah acknowledges longtime love Eboni Nichols & their son during 2021 #BETAwards speech

⏩ WATCH: https://t.co/1skdFkWMyo pic.twitter.com/PEyiqbAiwy

— HipHopDX (@HipHopDX) June 28, 2021
Eboni was elected as Co-Governor of the Choreography Peer Group for the Television Academy.
Queen Latifah and her take on gays
Queen had never openly come out about her sexual orientation. In 2015 Queen played Bessie Smith, the legendary blues singer who died in a car accident in 1937, in the HBO movie "Bessie". The role had her imitating Bessie's strong voice and performing naked in love scenes with both men and women, which won her a Screen Actors Guild award. This prompted Queen to express some concerns about how audiences would respond to her bisexual role. In an interview with Uptown, however, she voiced her opinions about society not being accepting of black gays, that being gay was not a 'character flaw', and that she gets angry at the contention against gay marriages.
Queen Latifah's great loss, her health and achieving her dream of a family
In March 2018, Queen's mother, Rita Owens died, and Queen was devastated. In October of that year it was reported by Radar that Queen had been visiting a Beverly Hills clinic that specializes in the treatment of cancer and blood diseases. She has never publicly admitted that she had any health issues.
Queen had never kept her desire to have her own family a secret, and lo and behold Eboni gave birth to a son called Rebel in 2019. This gave Queen a new lease on life and, by the look of things, parenthood has helped her heal. Queen has certainly demonstrated loyalty in her relationships and it looks like Queen, Eboni and Rebel make up a happy family trio who will endure and whose love will prevail.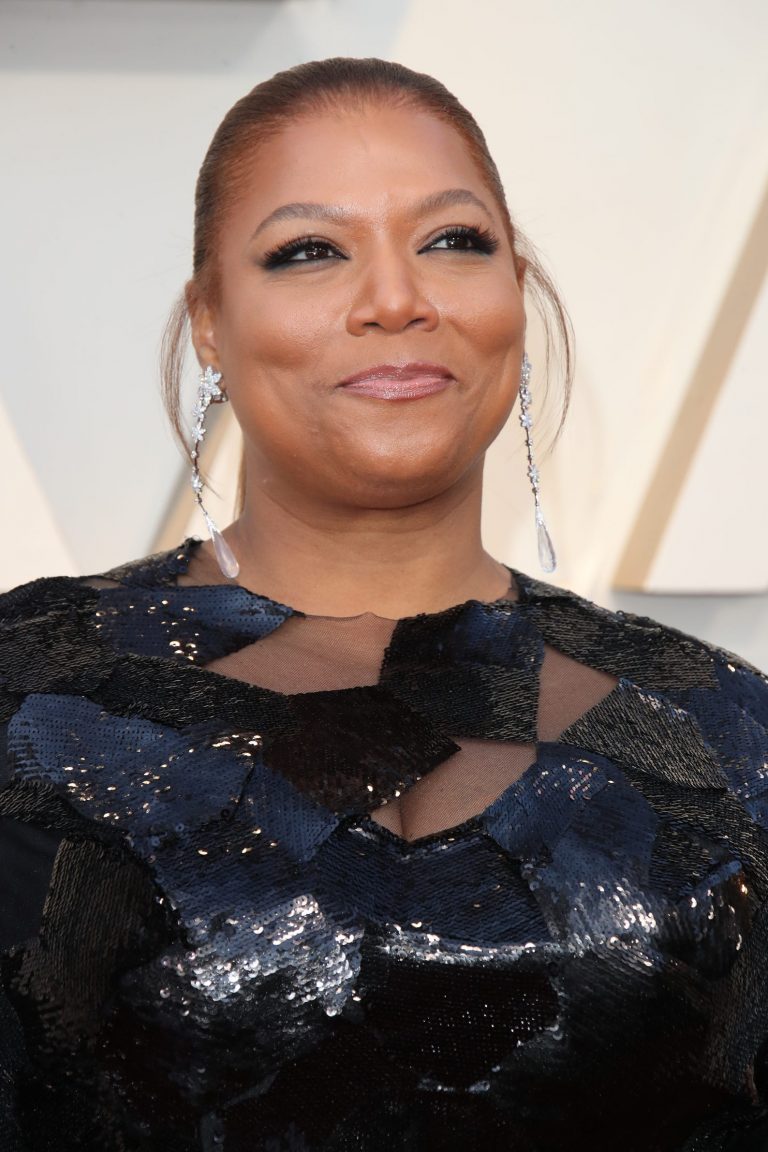 What is Queen Latifah cooking up now?
Queen is currently the executive producer and star of the highly popular action series "The Equalizer", and there are rumblings of a sequel to "Girls Trip".
On 27th June 2021, Queen was awarded the Lifetime Achievement award for her contributions to black music and pop culture at the 2021 BET Awards themed "The Year of the Black Woman". Her father, Lancelot Owens Sr accompanied her on stage as she held a photograph of her mother, the late Rita Owens, and acknowledged how she had been raised by a strong black woman and by a father who loves women. She was quite emotional as she thanked the people who had supported, protected and worked with her over the years, particularly her business partner, Shakim Compere, her audience for making Equalizer a No. 1 show, and finally, what mostly caught everyone's attention, acknowledging her loves, Eboni and Rebel. She then finished off by wishing viewers a 'Happy Pride'.