Who has Rami Malek dated? Rami Malek's Dating History
• Rami Malek is one of the most renowned actors of the last decade
• Gained recognition for his work in "Mr. Robot"
• Won Academy Award for Best Actor in 2018
• Had publicly dated two of his previous co-stars
• Currently in a relationship with Lucy Boynton
• Protects his privacy by not being active on social media
Rami Malek is one of the most renowned actors of the last decade. His work in the TV series "Mr. Robot" gained him very much deserved recognition, but his outstanding portrayal of Freddie Mercury in the movie "Bohemian Rhapsody" is what definitely set him apart as one of the most brilliant actors of his generation.
After almost two decades in the entertainment industry, Rami is undeniably known worldwide. Though besides the obvious interest his professional life awakens, people are understandably intrigued by his personal life and romantic partners.
So how many people Rami Malek has publicly dated, and who's the woman who nowadays has his heart? Keep with us to discover all!
Who's Rami Malek?
There are a lot of things remarkable about Rami – born on 12 May 1981, in Torrance, California, he's still a relatively young actor. Though that certainly hasn't stopped him from winning the Academy Award for Best Actor in 2018, becoming the first actor of Egyptian descent to do so.
While his career accomplishments are marvellous enough, even before becoming an awarded actor he was already popularly known as the internet's boyfriend. He gained such a title for his work in the series "The Pacific", and movies such as "Night At The Museum" and "Twilight".
Rami's multiculturalism is also one of the reasons he's so interesting to the general public, though. While he was born and raised in Los Angeles, his closeness to the culture of his parents was never lost.
Nonetheless, growing up in the US with a culture so different from his family's was definitely a challenge for him, and a blessing at the same time. In an interview with NPR, Rami even affirmed that during his childhood finding a sense of self identity was hard, which is the reason he resolved to create his own characters.
Trying to find his true self was a long haul for Rami, but maybe that's what made his personality so magnetic and well liked by people of all ages.
Despite his habit of maintaining secrecy in most of his private life, and not being active on social media, Rami's had his fair share of romances known to the general public.
Who Has Rami Malek Dated?
Angela Sarafyan
A lot is said about Rami Malek's relationship with Angela Sarafyan. They apparently met in 2011 on the set of the second part of the movie "Breaking Dawn", part of the saga "Twilight".In the movie Rami and Angela's characters were mates, but it was rumored their relationship went beyond the silver screen, and that they were involved in a romance.
While speculations like these spread quite often in Hollywood, people can't be faulted for believing there was something happening between them. The actors were seen together at the movie's red carpet events, were often interviewed together, and even casually posed with intertwined hands for Nylon Magazine.
Even if all of these situations can be easily interpreted as a promotional stunt for the movie, or as simple friendship, fans of both actors were always quick to point out the apparent good chemistry Rami and Angela had.
Neither Rami or Angela ever addressed the veracity of the speculations, and sadly for their fans, it seems it'll remain only as a memorable internet rumor.
What Happened To Angela?
Whether or not their romance was true, life continued for both actors. After her role in "Breaking Dawn", Angela starred in "Lost & Found In Armenia", a movie which was significant for her career because of her Armenian heritage.
However, it wasn't until 2016 that Angela's career took a turn for the better, when she appeared in the movie "The Promise", and was subsequently cast as Clementine Pennyfeather in the series "Westworld", a role for which she's most known.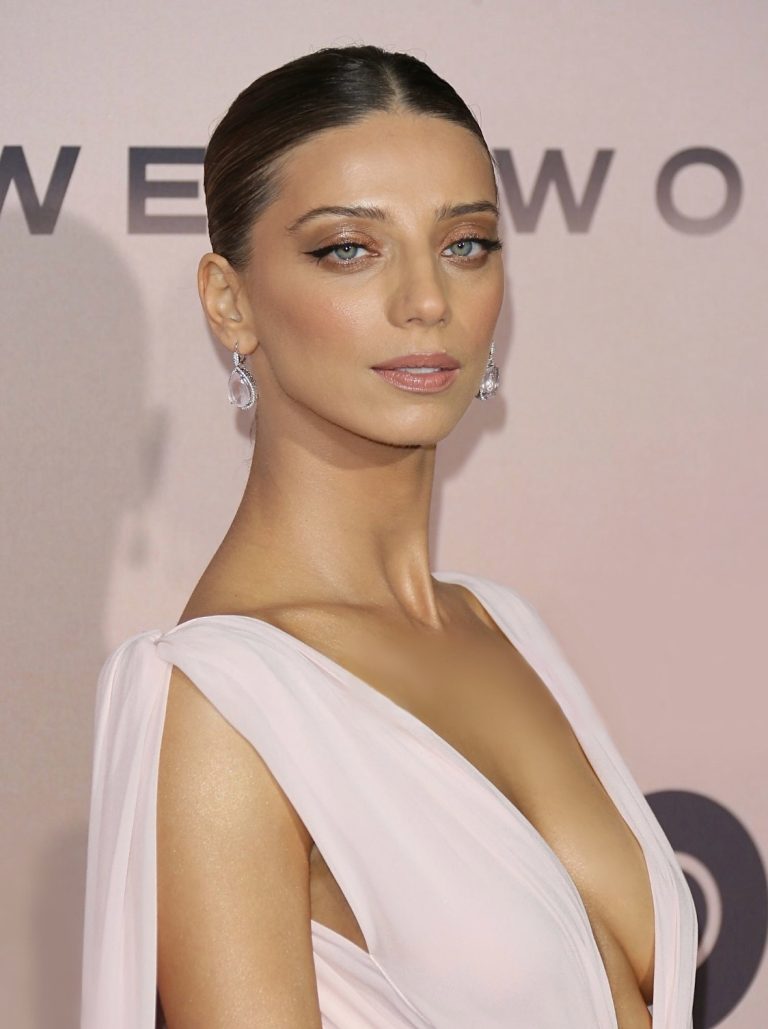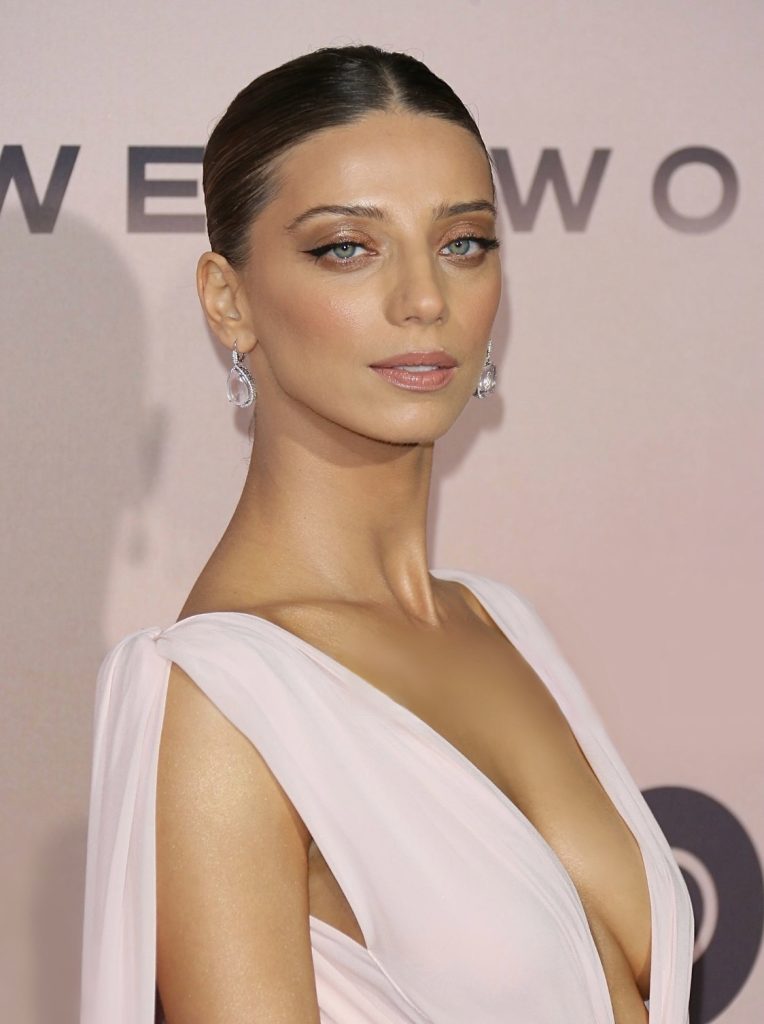 When it comes to her romantic life, Angela Sarafyan seems to have the same philosophy as Rami Malek, and doesn't reveal too much. However, in early 2018 she was reportedly in a relationship with the actor and singer Nick Jonas, though it seemed that things between the pair weren't really serious, as Nick was caught kissing an Australian woman named Annalisa Azaredo shortly after the alleged romance was announced.In fact later that year Nick married Priyanka Chopra, putting an end to rumors of his involvement with Angela.
Since her break up with Nick Jonas, Angela hasn't publicly dated anyone.
Portia Doubleday
"Mr. Robot" is arguably the series that gave Rami Malek international fame. His portrayal of Elliot Alderson was outstanding enough that it led him to win an Emmy, and to have multiple nominations for Golden Globes and the Screen Actors Guild Awards.
While the recognition the series brought to its cast was somewhat expected by the audience, most people were surprised to find out a real life romance developed between him and his co-star Portia Doubleday, who appeared in the series as the childhood friend of Rami's character Angela Moss.
It's unknown if the pair met before the start of "Mr. Robot", though they supposedly started dating in 2015, which was the same year the series premiered. Even before any confirmation about the relationship was revealed, there was a lot of speculation – it didn't help that she addressed the rumors about her supposed secret boyfriend by nicknaming the mystery man as "Ram".
While Rami was never very active on social media platforms, he was a familiar face on Portia's Instagram feed. Even if that wasn't something out of the ordinary considering they were co-workers at the time, in 2017 Portia surprised everyone by posting a pic of Rami and herself kissing.
As expected, the post caused an uproar, especially for the fact that she wrote on the caption that the pic was meant to celebrate their 'two years journey', in addition to her wishes to keep celebrating together the years to come. Not long afterwards, Portia posted another photo of them kissing, which was definitely the confirmation all their fans had waited for, for so long.
Sadly and despite the fact that their relationship seemed to be going well, Rami and Portia broke up in late 2017 for reasons still unknown, though the separation didn't seem to be totally friendly. Portia not only deleted all the pics with Rami from her Instagram, she wasn't seen together with him after the end of "Mr. Robot" in 2019.
What's Portia Doubleday Doing Nowadays?
Some people mostly remember her for her character in "Mr. Robot", and then her portrayed of Sloane Maddison in the film "Fantasy Island", Portia Doubleday was certainly an accomplished actress before appearing in the series.
Though her career started with a minor role in the film "Legend of the Mummy" in 1998, a decade later she attracted more recognition for her role as Sheeni Saunders in "Youth In Revolt". Later in 2011, she was cast as Heather in the TV series "Mr. Sunshine", and as Chris Hargensen in the movie "Carrie" in 2013.
Portia's personal life is not as commented upon as her career, though. Before her two-year long relationship with Rami Malek, Portia had dated the actor Alex Russel, whom she met while both worked on the movie "Carrie". Although the pair was caught kissing in public as of November 2012, their bliss didn't last for long, as they broke-up soon afterwards.
Portia didn't have another public romantic relationship until she dated Rami in 2015. After the break-up she was rumored to be dating the actor James Rustin, though their romance was never confirmed. After that she's apparently remained single.
Lucy Boynton
After dating two of his previous co-stars, Rami Malek gained a certain reputation of falling in love with the actresses he works with. Lucy Boynton was no the exception to this, but his relationship with her seemed to be the strongest so far.
Lucy was Rami's co-star in "Bohemian Rhapsody" in which she played the role of Mary Austin, Freddie Mercury's muse in real life, but it seems that reality surpassed fiction this time as well. Rami and Lucy apparently fell in love on set, and continued on with their relationship after the movie's production wrapped up. The first time people saw them together was in January 2018, when they both attended Alexa Chung's party, and later on attended various red carpet events together.
At the time that wasn't enough proof of their involvement, and people didn't have any reason to suspect anything was happening when they attended a party in Minneapolis in February, and the Paris Fashion Week in March.
However, in April everything changed – US Weekly was the first to report that the two actors were dating. It was clarified that the information came from a source who apparently also confirmed that Rami had been single for several months previous to the start of this relationship.
It wasn't until later in October during the premiere of "Bohemian Rhapsody", that Rami and Lucy openly showed themselves together as a couple. They continued attending several public events together, and in January 2019, Rami even dedicated Lucy some sweet words of gratitude during his acceptance speech after winning the award of Breakthrough Performance at the Palm Springs Film Festival.
As if anyone had any doubt regarding the love between both of them, Rami called Lucy "the heart of this film", when he subsequently won the Best Actor Award at the Oscars.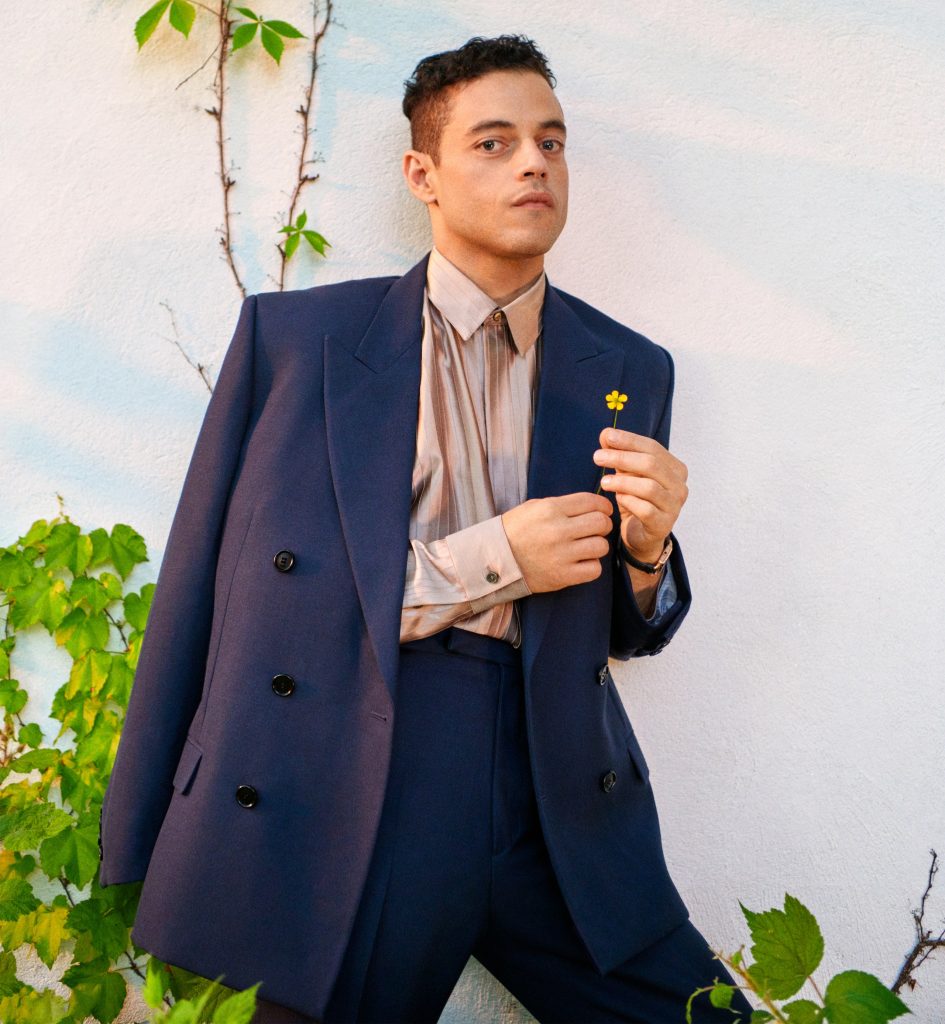 What was even more impressive was the kiss he gave her when he was announced the winner, something which was utterly surprising considering how private he is when it comes to his personal matters.
Though since then they have been seen together in public several times, they mostly keep their relationship to themselves, and on Lucy's part, she doesn't post a lot about it on social media.
What Are Some Of Lucy Boynton's Other Works?
Besides her celebre role in "Bohemian Rhapsody", Lucy Boynton's young career as an actress has been exceptional so far. Her professional acting debut was portraying a minor character in the 2006 movie "Miss Potter", and then appeared in series such as "Lewis" and "Law & Order: UK" playing secondary roles. It wasn't until 2017 when she was cast for a main role, in the series "Gypsy", which won her a first Jury Award for her character Emily in the movie "Let Me Go".
Lucy's career then accelerated, as she was cast in big roles for the movies "Apostle" and "Locked Down", while her most recent and long-running project is starring in the series "The Politician".
While her romance with Rami Malek is partially due to the undeniable chemistry between them, their shared uncanny love for acting is most likely what made them click, especially understanding the ups and downs, the inevitable periods of separation involved in their profession. In an interview with You Magazine, Lucy confessed she knew acting was the right career path for her, when at ten years of age she would try to portray a character of her then-favorite movie "My Girl" in front of her mirror. Even if having such a realization at that early age might have been overwhelming, it surely guided her to a long but worthy path to achieve her dreams.
Regarding her personal life, there's not a lot to say about Lucy.
The first and only publicly known relationship she has ever had is with Rami Malek, with whom things still seem to be going on strong.
How Rami Malek Protects His Privacy
Despite his age and status as a worldwide-known actor, unlike many celebrities in the acting profession, it's evident that Rami Malek doesn't have a long record of romances.
Even in the case of his alleged romance with Angela Sarafyan, there were always more indications of it being a rumor than a true relationship, which definitely says something about how well his private matters are maintained in secrecy.
Why is that? Although his personality is characteristically extrovert, and has even been described by himself as 'exuberant', Rami doesn't seem to enjoy being in the spotlight if it's not something inherently related to his acting career.
This is painfully obvious when it comes to his management of social media.
Gorgeous 😍🥰🤤 #RamiMalek pic.twitter.com/sxVHxKsXNZ

— Astrid H / The Little Things Jan 29 (@AAOsAwesomeFans) April 2, 2021
Sometime in early 2016, Rami started his own Instagram account, though much to his fans' dismay, he barely posted anything during the time he had it active; he recently deleted his account without much of an explanation.
While this might seem a contradiction of his self-declared love for 'chitchats' and meeting new people, it's something that Rami has been questioned about non-stop throughout the years. Nonetheless, in an interview with The New York Times in 2018, Rami straight away addressed the issue with his characteristic forthrightness, by saying: 'It's nice to be able to own privacy, some bit of anonymity'.
Even if his explanation was simple, it definitely cleared up any doubts about his lack of interest in social media, and consequently the reason why so little information can be found about his romantic relationships. The positive part is that this way we can appreciate his work as an actor better, while enjoying even more the tiny bits of information about his personal life that Rami willingly lets us know.