Who has Susan Sarandon dated? Boyfriends List, Dating History
• Susan Sarandon is an acclaimed American actress and activist.
• She achieved numerous accolades throughout her long and successful career.
• Her love life was as colorful as her career, beginning with her first husband Chris Sarandon.
• She had a long-term relationship with Italian filmmaker Franco Amurri and had a daughter, Eva Amurri.
• Her longest relationship was with director Tim Robbins, lasting for twenty-three years.
Susan Abigail Sarandon is an American actress who achieved great recognition in the entertainment industry, though she may be more familiar among older audiences. Susan can certainly be considered a veteran actress, one who achieved numerous accolades in her long and successful career. Susan made her film debut in 1970 as part of the leading cast in the film 'Joe'; she was presented with a Lifetime Achievement Award at the 2009 Stockholm International Film Festival for her contributions to entertainment.
Aside from that, Susan has also gained a reputation for being a formidable activist, and has even shown interest in American politics, becoming known to support left-wing political movements. Born Susan Abigail Tomlin on 4 October 1946 in New York City, the oldest of nine children conceived by Lenora Marie and Phillip Leslie Tomlin, Susan grew up in Edison, New Jersey where she finished her high school education.
Although a born American, Susan traced her lineage to ancestral roots in Wales and Italy. Her journey of discovering her heritage was filmed as part of the American version of 'Who Do You Think You Are?', and featured on BBC Wales in the documentary 'Coming Home: Susan Sarandon'.
After matriculating from Edison High School in 1964, Susan attended the Catholic University of America in Washington DC, where she aimed to achieve her Bachelor of Arts in drama. While living in Washington, Susan supported herself by hairdressing, delivering domestic services, and working as a switchboard operator.
Susan graduated from varsity in 1968, and quickly went in search of fame and fortune on the silver screen. In 1969, Susan attended an audition for 'Joe', the role that marked her debut into the entertainment industry the following year.
In the years that followed Sarandon gained many opportunities, which included roles in the soap operas 'A World Apart', and 'Search For Tomorrow', as well as numerous films.
Among others, Susan starred in the 1975 'Rocky Horror Picture Show' which attracted a cult following, the film 'The Great Waldo Pepper' in the same year, 'Pretty Baby' in 1978, and the 1981 crime film 'Atlantic City' which earned Sarandon her first Academy Award nomination. Sarandon's true breakthrough, however, only happened in 1988, when she starred opposite Kevin Costner in 'Bull Durham', Susan's performance earning her a status of recognition that made her a familiar name in every American home, although it was still the start of a prolific career. While younger audiences might only recognise her from more recent works, which include credits for the films 'The Meddler' and 'A Bad Moms Christmas', Susan earned nine Golden Globes, an Academy Award, six Primetime Emmy Awards, and a couple more accolades throughout her career.
In 2002, Susan was awarded her star on the Hollywood Walk of Fame, and for her continued participation in various activism movements, Susan also earned humanitarian awards and medals. In 2018, Sarandon was arrested along with a great number of other women during the Women Disobey protest in Washington DC.
As brilliant as her career has been, Susan's intriguing love life also earned a lot of interest from the world and her adoring fans, and quite so, Sarandon's love life was as colorful as her career in acting and activism.
The Traditional Way
Susan's first known romantic involvement was with her now ex-husband, Chris Sarandon, but many sources and gossipers suspect that Susan may have had prior relationships with the actors Tom Noonen and John Leone, apparently before attending varsity.
If it is true, most of the details never reached any archived files, possibly because none of the actors mentioned, including Sarandon, were of noteworthy status back then.
Regardless, these rumours have never been confirmed, and it is most accurately accepted that Chris Sarandon was the first man in Susan's life. Susan met Chris while attending her freshman year at University, where Chris was already in his graduate year.
As Susan explained in the podcast 'Divorced not Dead', her marriage with Chris wasn't entirely planned, but because their relationship progressed physically, they were required to marry or face expulsion from varsity. The two agreed to marry, but every year thereafter, they evaluated whether or not to renew their vows.
Despite the circumstances, Susan nonetheless admitted she was glad that she married, and said that her union with Chris was a spectacular time in her life.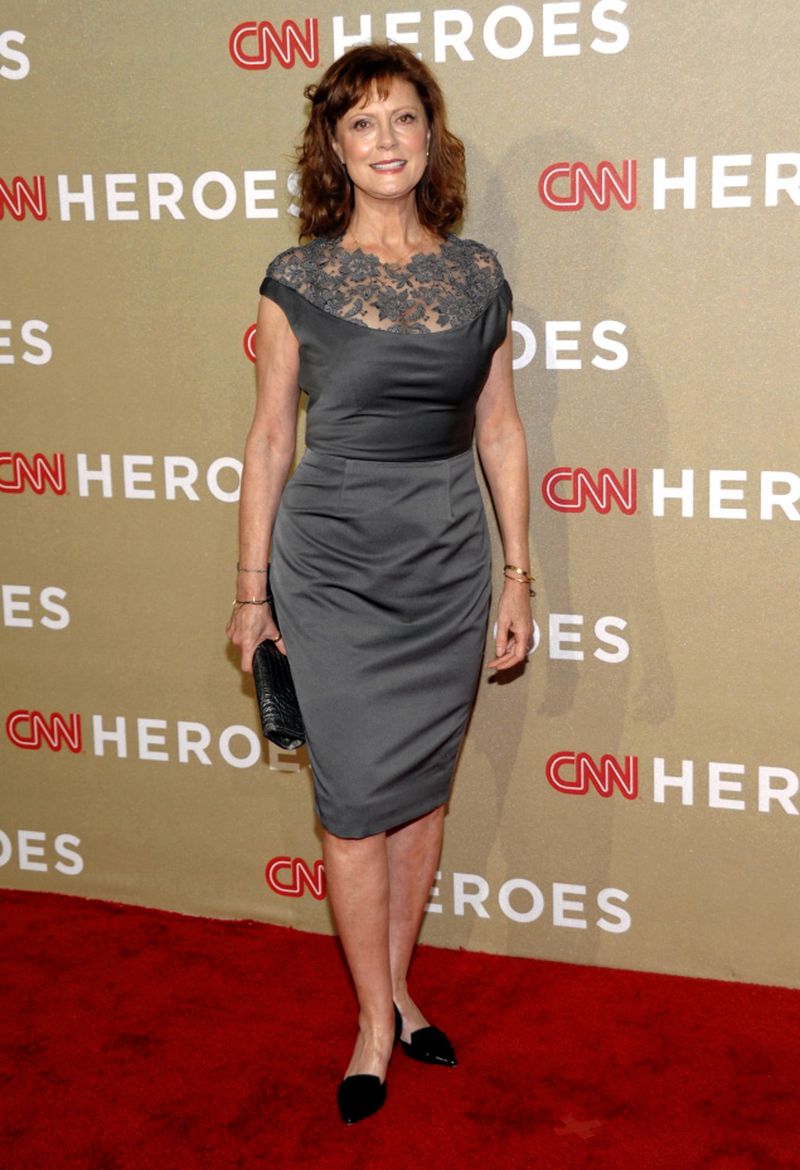 Unfortunately, seven years after tying the knot, Chris and Susan mutually agreed to separate, and filed for divorce in 1979.
Susan has since kept Sarandon's surname, though her fame and success as an actress far exceeds that of Chris. Susan may have dated several familiar names since, but she hasn't tied the knot again with anyone else.
Some believe it merely a coincidence, while others believe her reluctance to marry again stems from the respect she has for her only husband.
An Intimate Connection
Following her divorce, Susan famously went on to form a romantic relationship with French film director, Louis Malle, and of course, her infamous, scandalous supposedly secret affair with David Bowie. Susan met Malle initially on the set of 'Pretty Baby' in 1978, a year before her divorce from Chris.
Even then, Susan and Malle shared a special relationship, and the French filmmaker would later cast Sarandon again in the 1981 film 'Atlantic City'.
Over the years, Susan has become accustomed to keeping the intimate details of her life secret, though never hesitates to speak out against things she doesn't support. As such, most of the details about her romantic history are obscure questions with only partial answers.
Little is known about Malle and Sarandon's relationship, and Susan never shared too many details with the world, though it is believed that Louis and Susan dated for nearly two years,
Then went their separate ways sometime in 1980, though it was clear that they didn't harbor any hard feelings, and remained good friends over the years.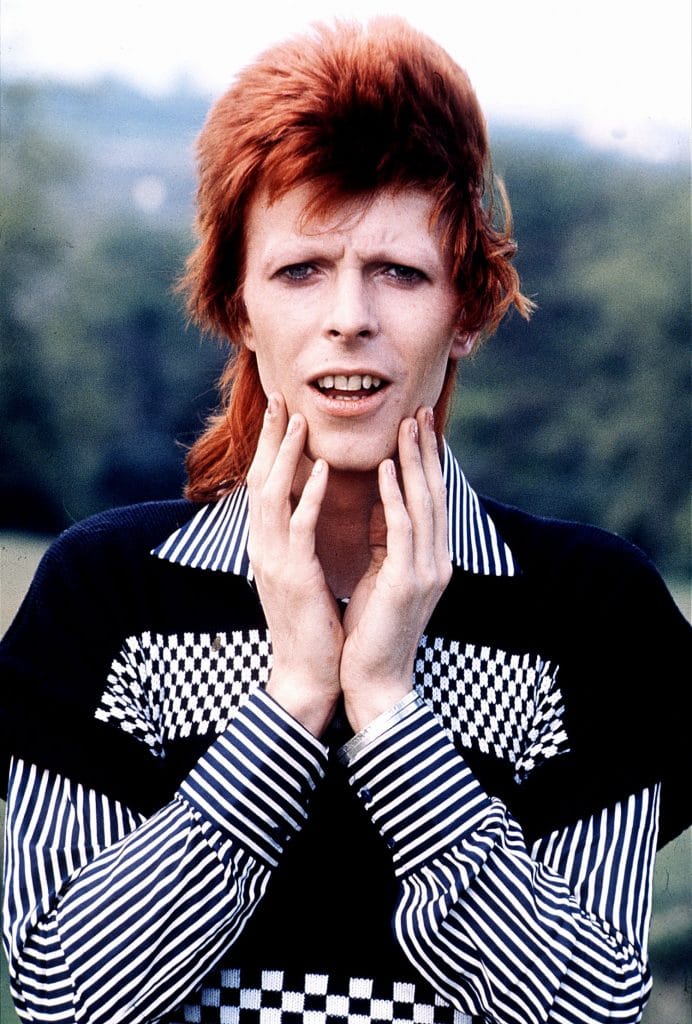 However, some sources and media outlets believe that her secret affair with singer David Bowie is to blame for the desolation of her relationship with Malle, though it was never confirmed. Susan met Bowie for the first time when they shared the screen in the film 'The Hunger', often considered the most controversial role in Susan's long list of credits. While the film's controversy is unquestioned, Susan too admitted that she holds a certain fondness for younger men, such as David who was twelve years her junior. In later confessional interviews, Susan revealed that her relationship with Bowie reached a physical status, and admitted that the singer was certainly worth idolising.
Unfortunately, their liaison would only become a brief encounter, but around the same time, Susan also stirred up rumours with another regular co-star, Richard Gere.
According to rumours published in 1982, Gere and Sarandon had spent a couple of dates together, and quickly became a potential power couple walking the red carpet.
Unfortunately, the rumours ended as quickly as Susan and Gere's romantic connection. In 1984, following their incredible chemistry on the set of 'Dead Man Walking', Susan and actor Sean Penn sparked rumours that suggested a relationship in the making. However, it was nothing more than speculation and far-fetched rumours.
Becoming A Mama
In 1984, following the rumours about her and Penn, Susan entered into her second long-term relationship since her marriage to Chris, this time with Italian filmmaker, Franco Amurri. While few details about their relationship are commonly known, everybody knows that Amurri became the father of Sarandon's firstborn, their daughter Eva Amurri.
Although the couple shared a child, they never walked down the aisle, and when questioned about it, Susan responded by stating that she didn't want to take their relationship for granted.
Susan later revealed that neither she nor Franco intended a long-term relationship when they met on the set of 'Tempest', but as life simply happens, they shared the joy of parenthood. To top that off, it was against all expectations, especially because Sarandon suffers from Endometriosis, a condition that causes women difficulties in conceiving.
Unfortunately, in 1988, Amurri and Sarandon decided mutually to part ways, and announced the end of their relationship, but assuring fans that Eva would have a happy upbringing in spite of the circumstances.
In 1987, a year before separating from the father of her child, Susan aroused suspicions of an affair after news broke regarding her 'Sweet Hearts Dance' co-star Don Johnson.
However, once again it was nothing more than far-fetched speculations. And it that never actually happened. Exactly what started the rumours, other than their on-screen chemistry, isn't known, but for a while there, a relationship between Johnson and Sarandon definitely intrigued Hollywood.
The One
Susan's on-screen match-ups include several of Hollywood's most attractive bachelors, with the most popular being Kevin Costner in 'Bull Durham'. Their romance enchanted the audience, but the real sparks in Sarandon's love life happened behind the scenes of this iconic film, and was the beginning of Susan's longest relationship to date.
While filming 'Bull Durham', she met director Tim Robbins with whom she fell deeply in love. At first, their relationship was not all that sweet, as the couple had to overcome the long distance between them during the initial stages of their romance.
However, the couple survived, and for the next twenty-plus years, they would stay true to each other, and would later even add to Susan's young family.
According to the veteran actress, Tim had no problems with her daughter, accepting her as his own and raising their sons, Jack and Henry Robbins, altogether. As the years passed, Tim and Susan became Hollywood icons, the perfect example of a working relationship balancing family, profession, and all the difficulties of life, but in spite of all the obstacles, staying together.
That was until 2009, when Tim and Susan announced their separation. Speculation ran rampant as Hollywood was crushed by the sad news, and quite quickly accusations of infidelity made the headlines. However, Susan denied these claims, saying that remaining true to each other was never the problem.
When news first reached the public, no reason was presented for their break-up, and the entire affair was kept as private as possible. Then, during a recent interview on the 'Divorced Not Dead' podcast, Susan opened up for the first time about what drove her and Tim apart.
According to Susan, the real difficulty in their relationship began with the birth of their sons. With Susan establishing an extraordinary relationship with Jack and Henry, Tim became jealous, and it placed strain on their supposedly enduring love. Tim, on the other hand, has hardly spoken about his failed relationship with Susan, though Sarandon did admit that she felt like a failure following the break-up.
As can be expected, after spending twenty-three years together, the sudden desolation would leave a mark on even the hardiest of souls.
Since then, Susan hasn't been linked to anyone romantically, and it seems she is more focused on being a good mother, and continues to show her support for many humanitarian causes.
Today
Following her long-term relationship with Tim, Susan became involved with professional table tennis player, Jonathan Bricklin. Bricklin, who is 31-years younger than Sarandon, dated the actress for five years starting in 2010.
The couple split in 2015, and as Susan admitted, because of Bricklin's insecurities. According to the 'Thelma and Louise' actress, Bricklin struggled to accept that his career as an athlete was dwarfed in comparison to Sarandon's success.
According to most reports on Susan, now in 2021, she doesn't seem to be in a relationship, though she has expressed her interest to still find love and form meaningful friendships.
During her podcast interview, Susan addressed what she always looks for in a partner, stating that the only thing that matters is the person. According to Susan, gender, race, achievements, and everything else are nothing more than details, but when selecting the right partner, it could be just about anybody; obviously this attitude isn't always reciprocated. She's also stated that she is perfectly happy being single.
Whatever the future holds for Susan Sarandon, her fans and followers would wish her nothing but the best, hoping that she too may one day find her happily ever after.
In the meantime, everyone is looking forward to Susan's next appearance, but it seems the actress doesn't have anything planned at the moment, or at least that we know about.