Who has Taylor Swift dated? Boyfriends List, Dating History
Taylor Swift is an American singer and songwriter who hardly needs any introduction, but despite her widespread fame, there might be many facts about the 31-year-old country-pop star that her fans would not know about. Then again, one should not underestimate the dedication of all the Swifties out there.
While Taylor may have become one of the most successful artists of her generation, her journey to stardom was not always easy. Born the eldest child of Scott Kingsley Swift and Andrea Gardner Finlay on 13 December 1989, in West Reading, Pennsylvania, Taylor had to overcome numerous obstacles to achieve her dream. It even meant that her entire family had to make sacrifices.
Swift began expressing an interest in music at the age of nine, though it comes as little surprise since her parents named her after the singer and songwriter, James Taylor.
It was the night things changed. Fearless (Taylor's Version) is out now: https://t.co/Sw5JzYR4cS pic.twitter.com/SoJRNdPfho

— Taylor Swift (@taylorswift13) April 9, 2021
During those early years, Swift attended The Wyndcroft School, while performing in several Berks musical theatre plays. However, the family later moved to Wyomissing, Pennsylvania, where Swift enrolled into The Wyomissing Area Junior/Senior High School. During that time, Swift also made regular trips to New York to receive training in vocals and acting, though after listening to Shania Twain, Swift changed her focus to country music.
Her newfound interest led her to perform at local festivals and musical events, earning Taylor her first exposure as a young artist. At the age of eleven, after gaining inspiration from Faith Hill's life story, Swift and her mother travelled to Nashville, Tennessee, where they met with a local record label. Unfortunately, with so many people hoping to make a break into the country music industry, Swift's demo tape collection of Dolly Parton and The Chicks cover songs was rejected.
Though disappointed, Swift refused to give up on her dreams, and began taking lessons in guitar and song-writing from Ronnie Cremer, and her parents consulted a New York-based talent agency. Though still small-time, through her new efforts, Swift landed exposure as a model for Abercrombie and Fitch, as well as recording a song for Maybelline's compilation CD.
At the age of twelve, Taylor performed at the RCA Records showcasing, where she earned an artist development contract. This meant that she could return to Nashville and begin working on her career as a country singer. However, her hectic schedule caused a lot of trouble for her education and her family, forcing the family to relocate to Hendersonville, Tennessee.
There Swift attended Hendersonville High School, though later dropped out to complete her high school career from home. She matriculated a year early, and quickly started work on her first self-titled album.
After changing record labels, she released her debut album in 2006, and as they say, the rest kind of just became history.
Not only did her album achieve certified platinum status, but she also became the youngest artist to single-handedly write and perform a Billboard 100 chart-topper. This was, of course, her all-time great hit 'Our Song', with 'Teardrops On My Guitar' trailing not too far behind.
In 2008 she released her second album, 'Fearless', which played host to several record-breaking singles such as 'Love Story' and 'You Belong With Me', and did even better than the first; Taylor became the most talked about artist of the modern era. Her unique style, mixing pop and country and adding a dash of rock to the mix, not only enchanted her fans, but got the critics talking as well.
However, in recent years, it's not only Swift's brilliance that became a hot topic, but specifically her lyrics which, as many would know, have often been inspired by her tumultuous personal life and love interests……there have been quite a few!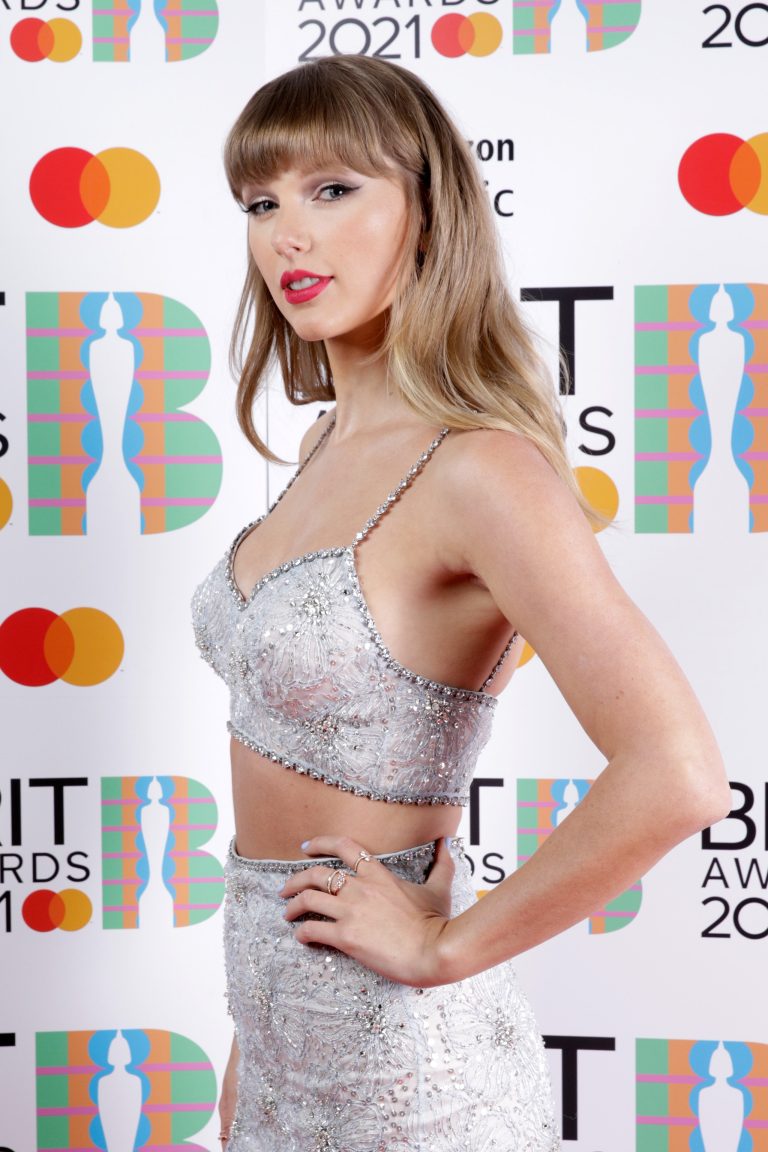 Joe Jonas
Of course, everyone would remember Swift's first public romance, even though she said she would quickly forget about it, but it was not exactly the relationship as much as the break-up that made the news. In 2008, around the time Taylor would release her second album, she dated Joe Jonas, though their time together happened to be a brief tie-up, lasting from July to October. According to Swift, it was Joe who ended the relationship in what many would consider the worst way possible. In November that year, Swift appeared on the Ellen Show, confirming what everyone suspected, stating that Joe broke-up with her over the phone, though she added that when she meets the right man for her, she will easily forget about the guy who broke up with her in twenty-five seconds over the phone!
Sadly, the world never seemed to forget it as it remains a topic of discussion to this day, and despite Swift's resolve, it seemed that Joe definitely broke her heart.
She would mention the break-up again during her "Saturday Night Live" monologue but added that she was doing fine without him.
Then, in true Swift fashion, she released a song that many believe was inspired by Jonas – in the song 'Forever and Always', she calls the unknown recipient a scared little boy, and asks if she did something wrong. However, Swift has since apologised about putting Joe in the firing line, and it seems that she did, eventually, get over the way things ended between them.
Lucas Till
There is no certainty that this relationship actually happened, since Taylor never confirmed it, but according to Lucas Till, he had a short liaison with her. Lucas starred in Swift's music video for 'You Belong With Me', later revealing to MTV in an interview that they had something romantic going on during the filming.
According to Till, this liaison took place between March and April of 2009, adding that things didn't work out between them because he considered her more as a friend.
However, despite Tills claims, this relationship never attracted the attention of fans, was never confirmed by Swift, and she never made him the recipient of a song either, making things seem even more unlikely. As such, it is impossible to say it actually happened, though Taylor may be inclined to have a few secrets of her own.
Taylor Lautner
It seemed that 2009 was a year of mysterious relationships for Swift, as another rumour surfaced concerning a romance with Twilight star Taylor Lautner. At the time, Swift and Lautner had the gossip tabloids in an uproar with their performances in 'Valentine's Day', though their relationship in real life remained in question.
While their on-screen chemistry was undeniable, providing the youngsters and both Swift and Lautner's adoring fans with a few iconic romantic scenes, their romance off-screen never gained official confirmation.
However, speculators later considered that Swift wrote her song 'Back To December' with Lautner in mind, and when questioned about it, Lautner simply said it was what she did. In a way, it confirmed at the very least that something romantic did happen behind the scenes, though, like many of her other relationships, it didn't last long.
Nonetheless, Lautner's response, for some reason, aggravated the Swifties out there, as social media was flooded with adverse reactions against the Twilight star. For once, team Edward became everyone's favourite.
John Mayer
One of Swift's most memorable romances yet was with the singer and musician John Mayer. While their relationship only lasted a couple of months, the break-up became one of the messiest yet, though primarily because of John's reaction to Swift's song, following their break-up. The pair dated from December 2009 until ending things in February the following year, which inspired Taylor to write another hit song, 'Dear John', so… any doubts?
Sob Rock. July 16. pic.twitter.com/Hhn2sO9KRY

— John Mayer (@JohnMayer) June 1, 2021
However, John's response to the song became an iconic moment in both artists' romantic history. During an interview with Rolling Stone Magazine, John complained about how the song took him by surprise, that it was a humiliating experience, and that Swift could have at least informed him about it through an email.
He went on to criticise Swift's initiative of using personal experiences to write songs, saying that it's trashy of her to reveal dirty laundry to the public in this way. This time the rest of the media supported John, and many people began poking fun at Swift's expense, however, considering how honest Taylor's lyrics are, her adoring fans keep supporting her, hoping that she meets the right person one day.
Jake Gyllenhaal
Following Mayer's episode, to everyone's surprise, Taylor moved on with Jake Gyllenhaal. While their brief but sweet romance had the Swifties awestruck, their age difference became a hot topic for the media outlets.
Despite this, Jake became the longest romance in Swift's history around that time, lasting from October 2010 until, in a surprising turn of events, it ended in January 2011. For the short time they spent together, Jake and Taylor enjoyed secret rendezvous, and even went ahead to introduce each other to the parents.
However, Jake eventually ended the relationship, claiming that things between them would not work out. According to inside sources close to Swift, it was the first time that she would take a break-up this seriously.
Considering that he neglected to attend or even acknowledge her twenty-first birthday, it hardly comes as a surprise. However, according to the inside source, Jake completely messed with Swift's head, and this really had her heart twisted by the sudden break-up.
Swift went on to supposedly write several songs on her 'Red' album dedicated to Jake, but to everyone's surprise, Jake seemed mature enough to hardly be affected by it.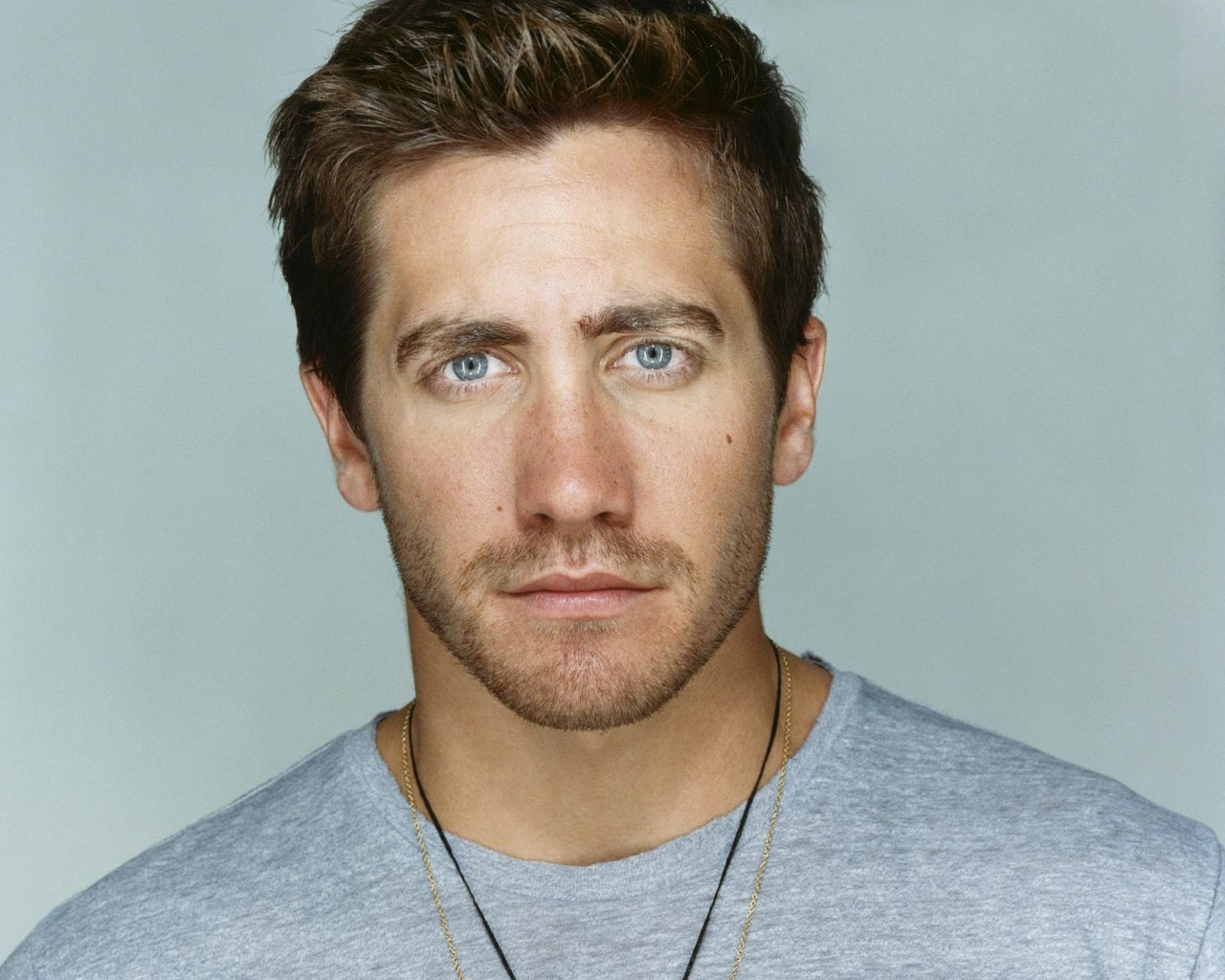 Swift later revealed in an interview, without dropping any names, that such a reaction was refreshing, saying that the person in question considered it more as a memorable flip through a photo album than an insult.
Connor Kennedy
In July 2012, news broke that Swift dated Connor Kennedy, a relative of the famous Kennedy family. According to US Weekly, which posted the story along with evidential photographs, the pair spent a date together in Hyannisport, Massachusetts, where an on-looker reported that the two kissed at a secret spot behind a boat shed…. really!?
Still true to (her) form, their romance didn't last very long, as the pair split by October of that year, however, in a refreshing twist, both parties insisted that the split was amicable, blaming nothing else but the long distance separating them for the break-up.
The relationship nonetheless inspired Swift to write a song about her romance with Kennedy, but the lyrics to the song 'Begin Again, which listed on Swift's 'Red' album, didn't contain any negative messages, confirming at the very least that their break-up was a mutual understanding.
However, the Swifties were disappointed that Taylor did not eventually become a member of the highly regarded Kennedy family. Considering the series of tragedies befalling the Kennedys, we would suggest instead a close shave.
Harry Styles
It seemed that Swift's relatively good fortune couldn't last, as she went from a good relationship to a destructive and very public mess of a break-up. In November 2012, Taylor got tongues wagging again when photographers spotted her out with the One Direction star, Harry Styles. Gossip quickly spread, and in due time, the couple earned a rather amusing nickname, Haylor.
Confirmation about their suspected relationship came from the fact that Taylor wore Styles' famous silver airplane necklace.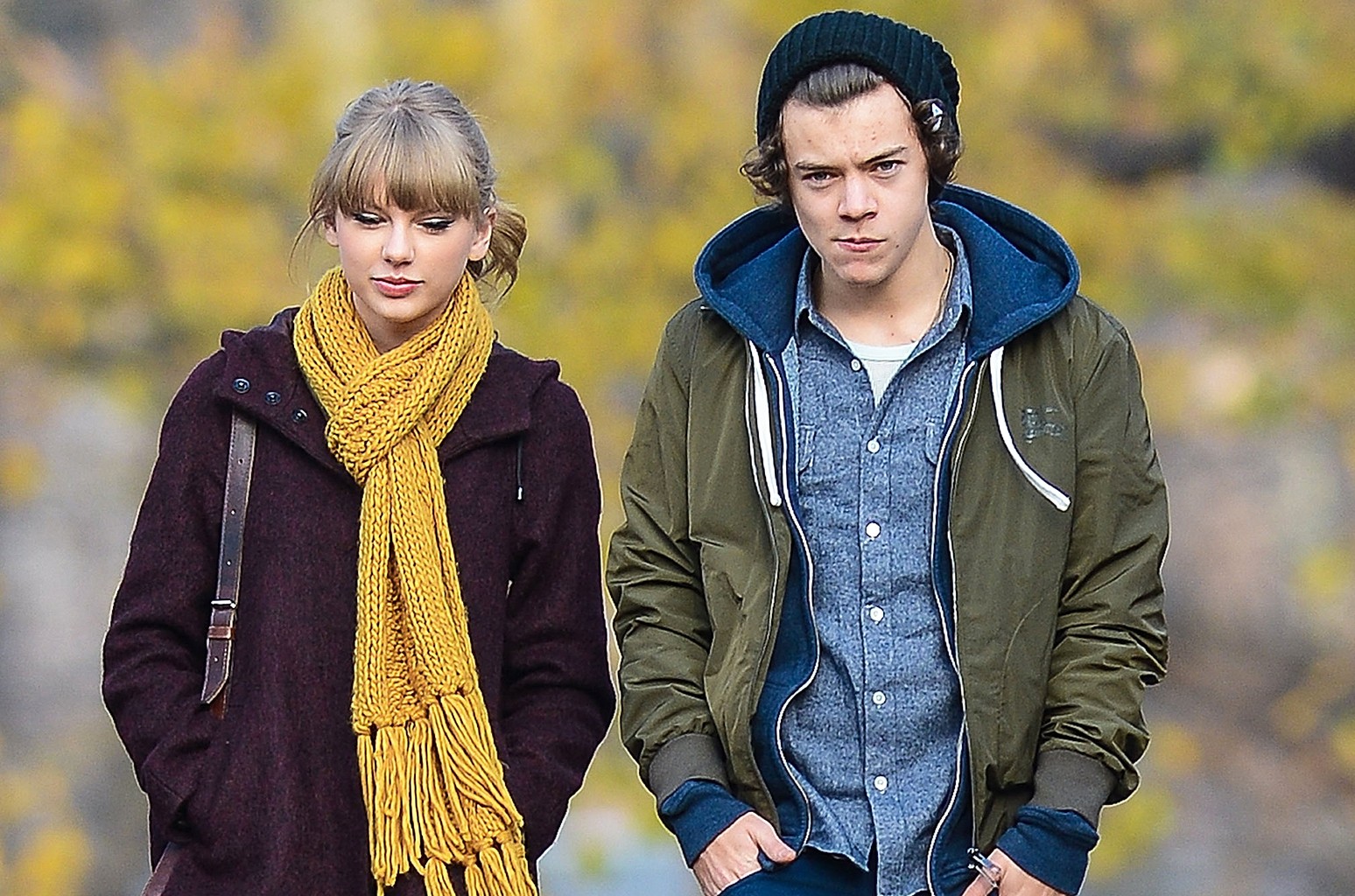 This was followed by a stroll in Central Park Zoo, and a romantic vacation but, again, things didn't last very long between them. During their supposed romantic getaway, Taylor could be seen sitting alone, which only confirmed what everybody expected to happen.
By January the next year, the couple announced their split, and to confirm that things ended badly, Taylor wrote the song 'Out Of The Woods' that was so obviously dedicated to Styles. In the music video for the song in question, Taylor even wore the same silver necklace that sparked the dating rumours.
Then, things became a little awkward after Taylor openly dissed Styles at the 2013 Grammy Awards ceremony, even assuming a mock English accent. Fortune, though, favoured the young country-pop singer, as from one bad relationship she moved on to enjoy her first public long-term romance.
Calvin Harris
In February 2015, the tabloids began spreading a speculative rumour that Swift may have found love with Calvin Harris. At first, though, it seemed that the pair tried their best to keep their romance very low-key, only appearing in one or two photographs that could suggest that the rumours were true.
However, a couple of weeks after first being spotted together, the couple visited a local shopping centre dressed in matching outfits. Of course, as every Swiftie would consider, the media took it as a sure sign that they were dating. They were not mistaken, and it seemed, for once, that Taylor had found long term love.
They first met at the Elle Style Awards gala, and the rumours would later be confirmed when they went public at the Billboard Music Awards festival. After sharing their first public kiss, the couple quickly earned their nickname, Tayvin – on 6 March 2016, Thayvin celebrated their one-year anniversary, but even this happiness couldn't last forever.
https://www.facebook.com/j14magazine/photos/a.10150282774407613/10158138795627613/
Two months later, the couple announced their split, and according to lyrics by Calvin, for a surprise, the relationship ended in a mess. To most, it sounded as if Calvin accused Taylor of cheating, however, these accusations could never be confirmed.
Tom Hiddleston
Following her first long term relationship – well, 18 months anyway – Swift next dated the world's favourite Marvel villain, Tom Hiddleston, in what would become a very public flirtatious romance. News of their relationship reached gossip tabloids in May 2016, as the two were spotted dancing the night away at the annual Met Gala.
Of course, their wild night sparked rampant rumours and had every media outlet in Hollywood talking, but pretty soon their seemingly casual get together at the gala turned into a hot display of public affection. The following month, in June, pictures of them making out at a secluded rocky outcrop on Rhode Island went viral, which was quickly followed by a torrent of questions, and of course hundreds of swooning Swifties all getting jealous.
At first, nobody could believe it, considering the two to be an odd couple, but as the months passed and more pictures reached the internet and social media, the doubt faded away. At one point, Taylor introduced Tom to her family, and they spent a night together dancing at a Selena Gomez concert.
Tom could even be seen wearing a shirt that clearly announced his affection for the pop prodigy. However, by September that year, the couple had split, leaving their adoring fans once again with so many questions.
According to a Swift insider, Taylor was the one who ended the relationship, allegedly believing that Tom dated her for all the wrong reasons. Although neither one announced publicly what their reason was for separating, some speculation suggests that Swift's song 'Look What You Made Me Do' is dedicated to Hiddleston.
On the other hand, most believe that the song in question was aimed at Kanye West and Kim Kardashian, but we might never really know.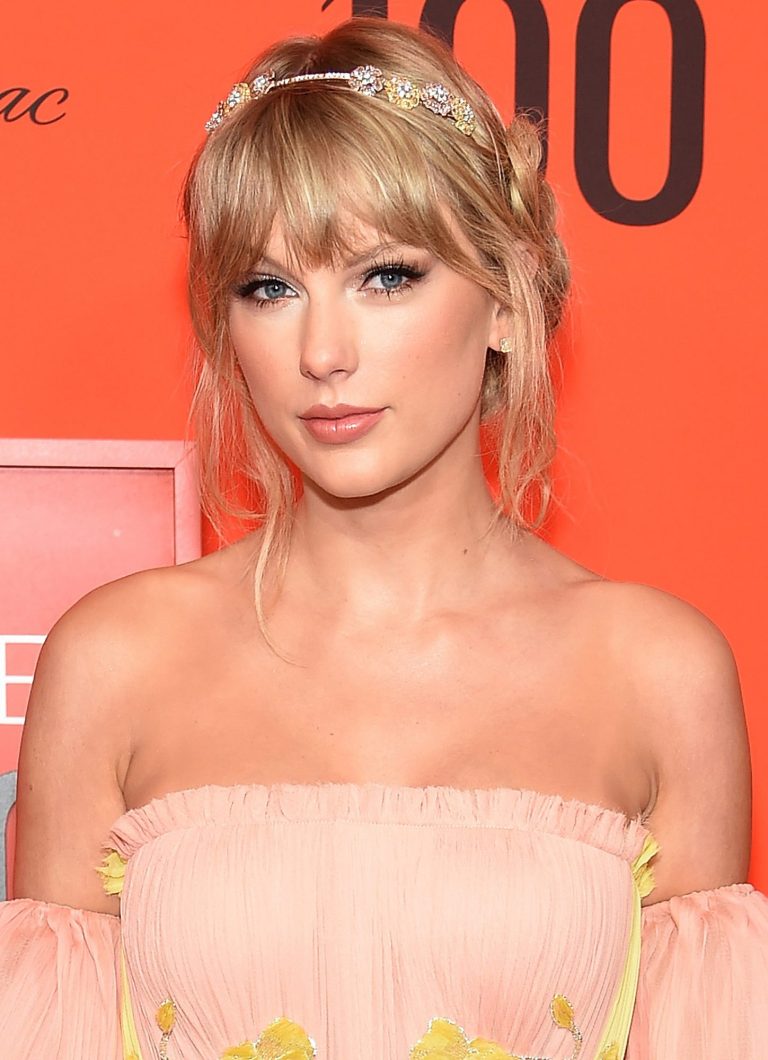 Joe Alwyn
After her wild fling with Hiddleston, it seems that Swift got into the habit of meeting potential beaus at the annual Met Gala. In 2017, Taylor started dating Joe Alwyn, whom many suspect she met at the gala event, though it wasn't been confirmed. This speculation is drawn from certain lyrics the 'Shake It Off' singer delivered in her song 'Dress'.
Among the lyrics, she mentions a certain gentleman with a buzz-cut hairstyle, which matches Joe's style at the time of the Met Gala in 2017. Nearly a year later, local tabloids in Britain published rumours that Swift had been secretly staying in London, remaining in disguise to keep her romance with Alwyn a secret.
Shortly afterwards, the couple earned their nickname Jaylor, and in December the same year, the first pictures of them together became public. The two spent a romantic date at an Ed Sheeran concert, swaying in each other's arms.
As further confirmation, not long after the concert ,Taylor was spotted wearing his initials around her neck. Then in September the following year, Taylor snuck in for the premiere of Alwyn's latest film, 'The Favourite', though she couldn't avoid the cameras.
Despite trying their best to keep things quiet, it's evident to many that the two are in love. For a surprising change, it seems that they keep on, going strongly to this day. In February 2019, Alwyn and Swift seemed incredibly affectionate at the BAFTA Ceremony, and most recently they collaborated on Swift's latest album 'Folklore'.
On top of that, Joe even shared pictures of Taylor's cat while in quarantine. All in all, it seems that they are still deeply in love, and their relationship grows from strength to strength. Like all of Taylor's Swifties, we wish them nothing but the best, but having said that, and recounting her dating history, don't hold your breath.