Who has Tiger Woods dated? Girlfriends List, Dating History
Born Eldrick Tont 'Tiger' Woods in Cypress, California USA on 30 December 1975 under the zodiac sign of Capricorn, he is considered one of the most famous professional golfers of all time, who has won 15 professional major golf championships, 82 PGA Tour events, 41 on the European tour, and 18 World Golf Championships to date, which is extremely impressive! Thanks to his accomplishments, Tiger Woods will be inducted into the World Golf Hall of Fame in 2021.
The handsome golfer rightly bears the title of one of the hottest sportsmen in the world! His sporting accomplishments, good looking appearance, and charming personality have helped him to steal many women's hearts. Over the years, Tiger Woods has been in the spotlight not only because of his success achieved as a professional golfer, but also because of romances with plenty of ladies. If you would like to hear more details about his past relationships, just keep listening 'til the end!
Tiger Woods and Elin Nordegren were recognized as one of the most famous couples of the sports world.
She is known for being a Swedish model, the daughter of journalist and writer Thomas Nordegren and Social Democratic politician Barbro Holmberg. The handsome golfer met the Swedish beauty during the 2001 British Open Championship, at the time she was serving as a nanny to the children of famous Swedish golfer Jesper Parnevik.
Over the previous year, Tiger was begging Parnevik to meet her, but she was romantically involved with someone else. According to The Sun magazine, Parnevik's wife Mia said at the time that Elin "had no interest in Tiger and he was OK with that. There was a big line of single golfers wanting to meet her. They were gaga over her."
Luckily for Woods, Elin Nordegren eventually fell in love with him, and they started dating in 2002. After dating for a year, the famous golfer popped the question in November 2003, during their vacation at the luxury Shamwari Game Reserve in South Africa. The People magazine reported that "he proposed to her during a sunset walk on November 25, after which the couple spent the night under the stars in sleeping bags."
On 5 October 2004, the couple took a step further, swearing everlasting love to each other at a lavish sunset wedding ceremony at the Sandy Lane resort in Barbados, attended by 200 guests including Bill Gates, Charles Barkley, Oprah Winfrey and Michael Jordan to name a few. A source revealed to People magazine that Tiger Woods "didn't act like he was going to get married" since he was "very relaxed, like this was any other day for him." It was reported that the wedding cost an impressive $1.5 million.
In his 2006 interview with the magazine, Woods admitted that the newlyweds would like to expand their family, saying, "We're definitely going to have kids soon. We certainly want to do it," but adding, "I'd like to have a boy first, then a girl. I like the idea of a big brother taking care of his little sister. I want them to be close in age, too. I want my kids to grow up close."
By the end of the year, Woods announced via his official website that they were expecting their first child the next northern summer.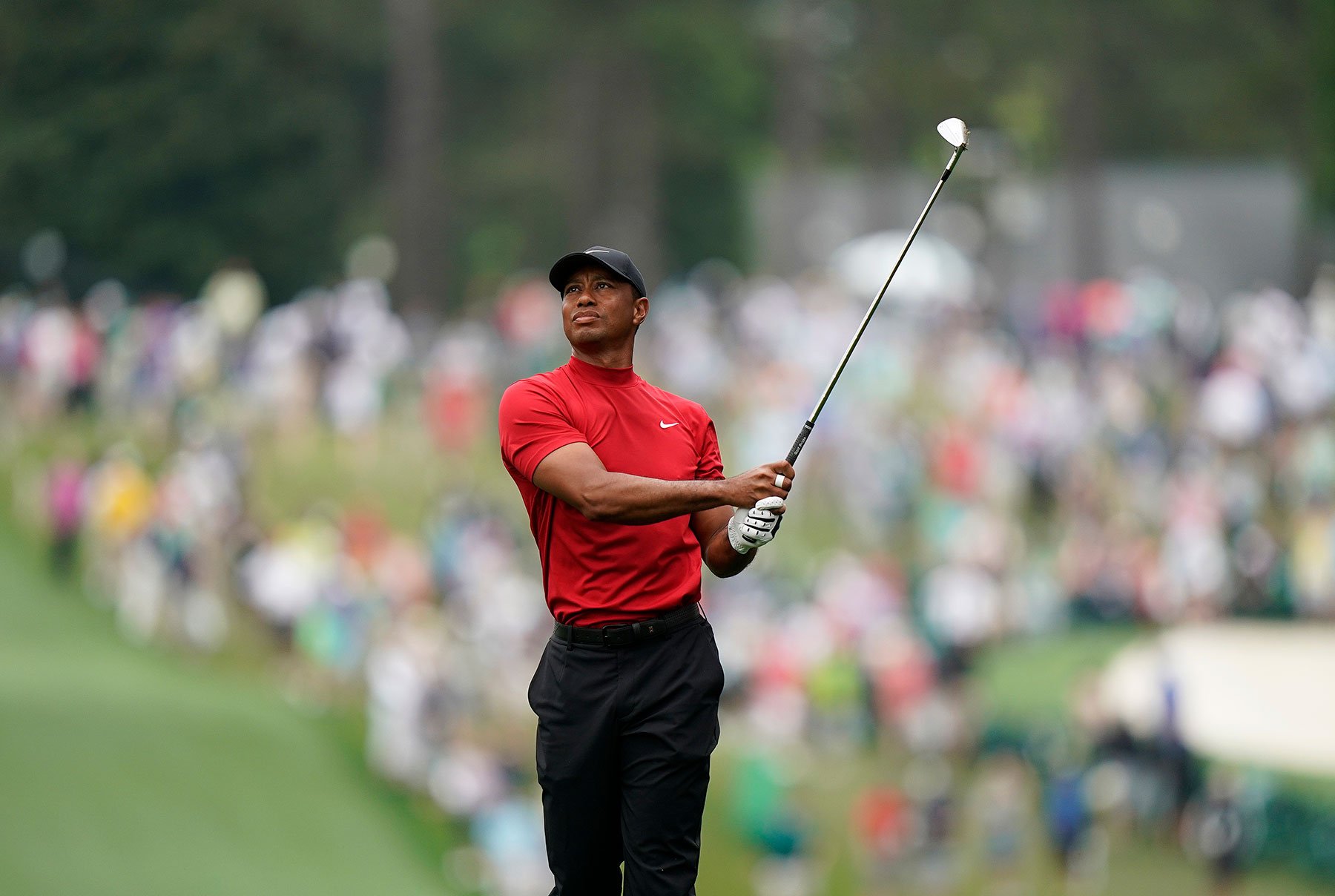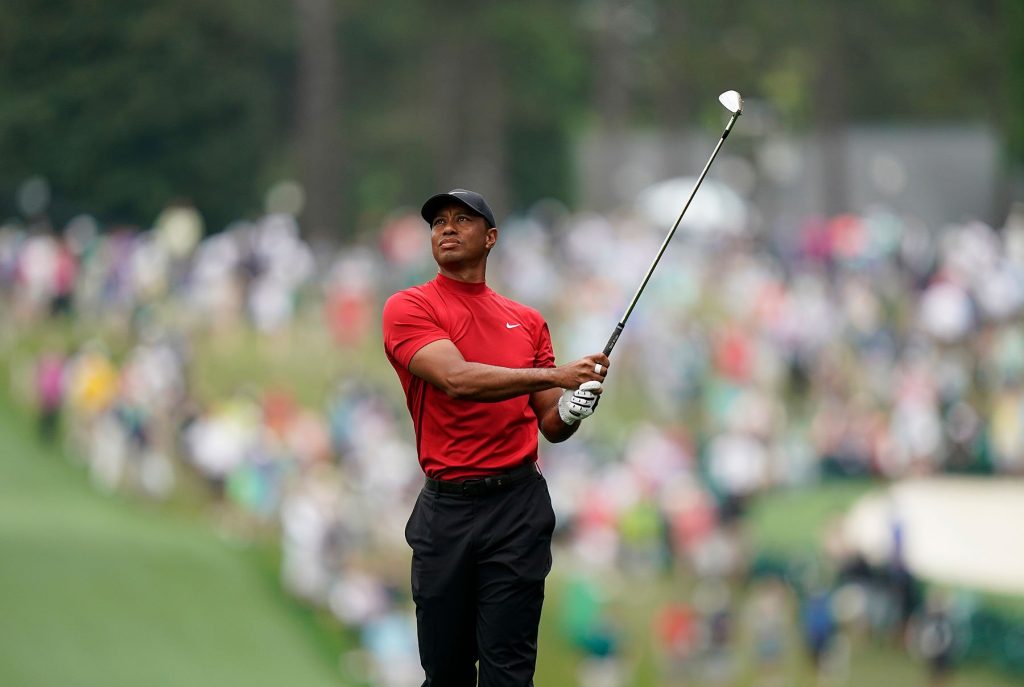 He wrote, "We couldn't be happier and our families are thrilled. I have always wanted to be a dad." On 18 June 2007, Tiger Woods confirmed that Elin gave birth to their first child, a daughter they named Sam Alexis Woods. The proud dad wrote, "Both Elin and Sam are doing well and resting peacefully", and added, "This is truly a special time in our lives." The couple welcomed their second child, a son they named Charlie Alex Woods, on 8 February 2009. The famous golfer confirmed the news to ESPN magazine, and saying that their daughter Sam "is very excited to be a big sister, and we feel truly blessed to have such a wonderful family."
In November 2009, their marriage started to fall apart, when the National Enquirer magazine reported that he had an extramarital affair with New York nightclub manager Rachel Uchitel. Two days later, Tiger had a car accident, after which he was treated for minor facial lacerations. Elin used a golf club to smash one of the car's windows apparently to help her husband, which sparked a lot of speculations that she tried to attack him with it after she found out about his affair.
According to USA Today magazine, he eventually denied it and wrote in a statement on his website that the situation was his fault and added, "It's obviously embarrassing to my family and me. I'm human and I'm not perfect. I will certainly make sure this doesn't happen again." Moreover, he called the car accident "a private matter" and said that he wanted "to keep it that way."
Shortly afterwards, about 15 women went public, claiming through various publications to have had an affair with Tiger. According to The Sun Morning Herald magazine, Woods incredibly confirmed those accusations, and tried to apologize to his wife Elin and their children through a statement on his website one more time, writing "I have let my family down and I regret those transgressions with all of my heart. I have not been true to my values and the behavior my family deserves. I am not without faults and I am far short of perfect." Moreover, it was also reported that he confessed to having slept with 120 women during their marriage.
In December 2009, Woods announced that he was going to take a break from tournaments due to his injuries in the accident, and that he was also undergoing rehabilitation treatment for sex addiction. Following these revelations, many major companies ended their sponsorship deals with him.
In February 2010, he made another public apology to his wife for cheating on her. According to BBC News magazine, he said, "I was unfaithful, I had affairs and I cheated. What I did was unacceptable," and added, "I knew my actions were wrong, but I convinced myself that normal rules didn't apply. I never thought about who I was hurting, instead I thought only about myself. I ran straight through the boundaries a married couple should live by." He also said, "I felt that I had worked hard my entire life and deserved to enjoy all the temptations around me. I felt I was entitled, and thanks to money and fame, I didn't have to go far to find them. I was wrong and I was foolish."
Tiger Woods and Elin Nordegren divorced in August 2010.
During the same month, she told People magazine that she had "been through hell" since Tiger's infidelity surfaced, saying "It's hard to think you have this life, and then all of a sudden — was it a lie? You're struggling because it wasn't real. But I survived. It was hard, but it didn't kill me." She also denied chasing him with a golf club, saying, "The speculation that I would have used a golf club to hit him is just truly ridiculous." Elin was paid around $110 million through the divorce settlement. A source close to her revealed, "She's feeling okay about all this. She's been through hell but handled herself with such dignity. And now she's got a whole new life ahead of her."
No matter what, they apparently remain on relatively good terms, and share the custody of their children. In her 2014 interview with People magazine, Elin said that she had moved on with her life, revealing that her relationship with Tiger is centered around their children, saying, "We are doing really good – we really are – and I am so happy that is the case. He is a great father."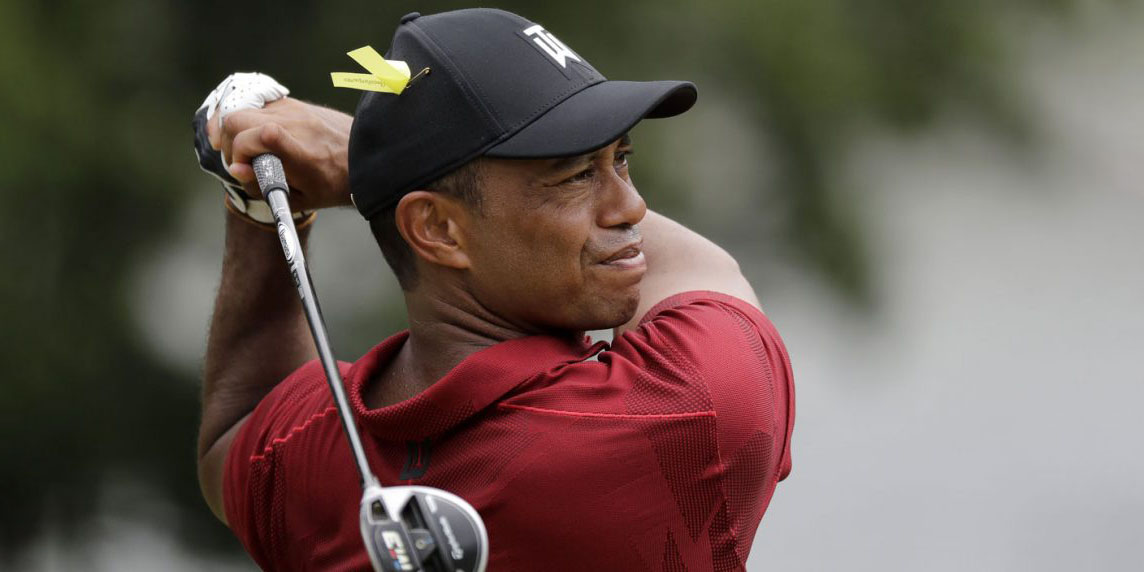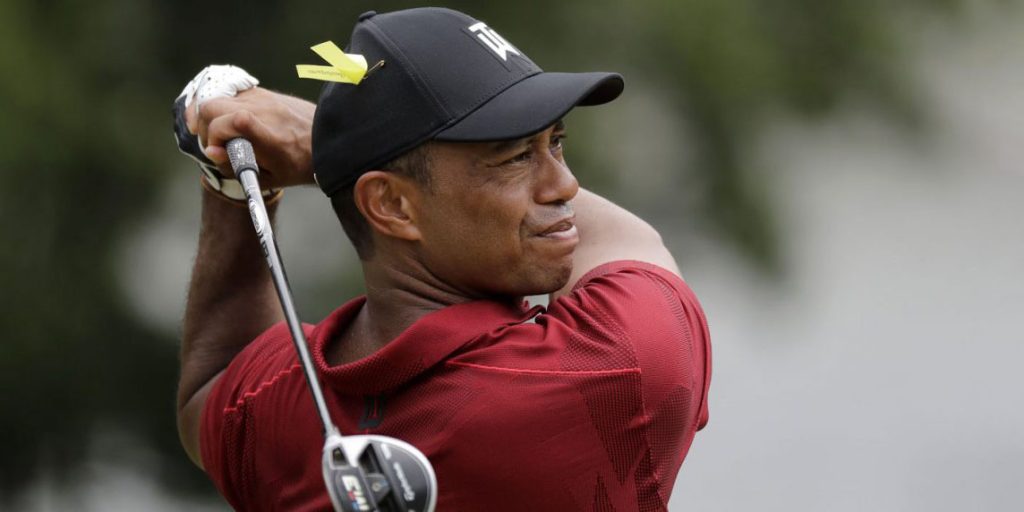 The list of 120 women with whom Tiger Woods cheated during his five-year marriage to Elin Nordegren, include such ladies as Los Angeles cocktail waitress Jaimee Grubbs, who claimed that their affair lasted for 31 months; Las Vegas night club executive Kalika Moquin, who said that they hooked up several times in 2009; Orlando waitress Mindy Lawton, who claimed they had a two-year affair; porn star Joslyn James, who reportedly left her job during their relationship which lasted for three years; escort Loredana Jolie, who slept with the professional golfer several times between 2006 and 2008; Orlando waitress Julie Postle, who had an encounter with Woods back in 2004; porn star Delon James, whose affair with Tiger lasted for two and a half years; and Woods' neighbor Raychel Coudriet, who slept with him only once.
Following the cheating scandal and divorce from Elin, Tiger Woods fell in love with Olympic gold medal skier Lindsey Vonn.
The two of them met at a charity event in Las Vegas in April 2012, but the rumors that they became a couple only started flying around in November of the same year, which she denied, claiming in her interview with the Denver Post magazine that they were nothing more than friends, saying, "My brother was the ski instructor for his kids this November in Vail. Guessing that's where it came from".
The rumors continued to swirl, and several sources confirmed to US Weekly magazine that Tiger and Lindsey's "friendship slowly turned into a relationship" by February 2013. A month later, it was reported that they spent the weekend on his luxury yacht Privacy, and a few days later the couple confirmed their relationship through separate statements.
According to the magazine, Tiger wrote on his official Facebook page, "Lindsey and I have been friends for some time, but over the last few months we have become very close and are now dating. […] We want to continue our relationship, privately, as an ordinary couple and continue to compete as athletes," while Lindsey published on her Facebook page, "I guess it wasn't a well-kept secret, but yes, I am dating Tiger Woods."
View this post on Instagram
During their relationship, they were spotted at each other's tournaments, and Lindsey even met his children.
Perhaps unsurprisingly, things between Tiger and Lindsey turned sour, and in May 2015 they announced their split, after three years of dating. She wrote in her Facebook statement, "Tiger and I have mutually decided to end our relationship. I will always cherish the memories that we've created together." She cited their "incredibly hectic lives" as the main reason for their break-up, and added, "I will always admire and respect Tiger. He and his beautiful family will always hold a special place in my heart."
Tiger Woods also confirmed the news about their split on his website, writing that they "mutually decided to stop dating" and adding, "I have great admiration, respect and love for Lindsey, and I'll always cherish our time together."
"I did everything well," Tiger said after shooting 68 in his first round at Augusta National. "I drove it well, hit my irons well, putted well." – TGRhttps://t.co/UtKUefbnC6

— Tiger Woods (@TigerWoods) November 13, 2020
Lindsey opened up about her feelings for Tiger in her November 2015 interview with CNN magazine, "I mean, I loved him and I still love him. I had an amazing three years with him. Sometimes things just don't work out, and unfortunately it didn't work out for us. But I don't have any regrets and I think we're both in a pretty good place." Following the split, they remain on good terms.
When Tiger and Lindsey ended things, he soon became romantically involved in a relationship with personal stylist Kristin Smith in November 2016. Little is known about them in public, since they kept it low-profile. It's unknown when they actually called it quits, however, Tiger tweeted that they parted their ways by the end of the year 2016.
It was later reported that Kristen was the one who ended their romance, after she found out that he cheated on her with Erica Herman. A source close to the attractive blonde explained to Radar Online magazine, that "Kristin suspected it, but he would always deny it by belittling Erica," but adding, "Kristin eventually caught them together. It was a big mess." The source also revealed that Tiger's jealousy was also a huge problem in their relationship, and that "there were fights where she thought he was cheating. That started about a year in, and then things went south."
In April 2018, TMZ magazine reported that Tiger Woods offered Kristen money after their split, to keep the cheating scandal a secret, which she allegedly accepted, and signed a non-disclosure agreement. Over the time, things changed and she decided to try to invalidate the agreement by claiming that it isn't enforceable. Tiger threatened "to release embarrassing pictures of her" if she broke the deal, which eventually escalated into a legal battle.
Shortly after his split from Kristen Smith, the professional golfer started dating Erica Herman. According to Page Six magazine, Tiger met her at the Blue Martini in Orlando, Florida, where she was working as a bartender to get through college. She eventually started working as a general manager at his restaurant, called The Wood Jupiter, so they crossed paths frequently. It's unknown whether he actually hired her or not.
As time passed, the two of them became pretty close to each other and eventually started their relationship. Their first public appearance as a couple was at the President's Cup in September 2017, when it was noticed that she was wearing a "player spouse" badge around her neck.
During the same month, several sources close to Erica revealed to The Sun magazine that she had "been chasing Tiger around like a puppy for close to 10 years", and one of them then said, "I'm not sure if his wife [Elin] knew, but I'm not sure how she couldn't know. I can't believe Tiger is out in public with her now." Moreover, Radar Online magazine reported that she was labeled in her inner circle as a "hard-partying gold digger" with a supposed "troubled past".
Just two days later, Erica accompanied him to court, where he pleaded guilty for driving under the influence in May 2017. She has also supported him at various tournaments. Moreover, she became close to his kids, and they've been spotted together multiple times.
Recently it was rumored that Tiger and Erica had ended their romance. According to Express magazine, she denied those rumors and described their relationship as "great". She then added, "Great with no end in sight." We hope so, but given his philandering history, nothing would really surprise, would it?