Who has Tila Tequila dated? Boyfriends List, Dating History
Born Nguyễn Thị Thiên Thanh in Singapore, on 24 October 1981 under the zodiac sign of Scorpio, she is better known by her stage name Tila Tequila. Tila is a famous social media star, and has become a topic of conversation through the years due to her enormous popularity as the "Queen of MySpace". She is also a television personality, recognized for running her own bisexual-theme dating show, "A Shot at Love with Tila Tequila", aired on MTV in 2007. Besides that, Tila Tequila has tried herself as both a singer and an author.
Being ranked several times on the Maxim Hot 100 list, it's not surprising that her portfolio of affairs and relationships is quite lengthy, and includes many familiar names. The attractive reality star has been romantically linked to both men and women, so there has always been a lot of curiosity about her personal life.
We've done a little research about that, so if you want to hear more details, just stay with us 'til the end!
The first known-to-the-public boyfriend of Tila Tequila was reportedly Benjamin Levi 'Benji' Madden, probably best recognized for being the lead guitarist and backing vocalist for the band Good Charlotte. It's believed that the two started their romance in the early 2000s, but parted ways after dating for a year. However, neither of them ever confirmed it. No matter what, they remain on good terms – Benji Madden would later perform at her MTV New Year's Eve Masquerade in New York City on 31 December 2007.
In 2003, Tila Tequila was rumored to have hooked-up with the Backstreet Boys member Nick Carter, however, many doubt that they were romantically involved. Maybe the two were more than friends but managed to keep it under the wraps. We will probably never know!
Tila was also rumored to have had a sexual affair with American actor and singer-songwriter Jared Leto, between 2005 and 2007. In late 2006, TMZ magazine reported that Leto was spotted clubbing with Tila after helping her to get into a nightclub. Earlier that night, the MySpace star told the hostess at the door, "I just came from his show, Jared Leto, that's my boyfriend."
According to New York Daily News magazine, Tila Tequila claimed in February 2007 that she had a three-year sexual relationship with "an actor". Although she didn't want to reveal his identity, multiple sources confirmed that she hooked up with Leto from time to time. She previously wrote on her page, "A few months go by and all of a sudden I hear from this 'actor' person once again. You won't believe this … but he was actually looking for an 'apology' from me! Are you fucking out of your fucking mind, asshole! Why do I need to apologize for you being a fucking asshole?"
She then said that Leto was sweet to her when nobody was around, but when around other people, he acted like a different person. Confusingly around the same time, she even released a song dedicated to him, entitled "I Love U".
However, his spokeswoman, Robin Baum, denied all those rumors, saying, "All of this is completely false. … The only truth is that Jared does know who she is." If we take into account that at that time he was romantically linked to Scarlett Johansson and Lindsay Lohan, it may be that everything Tila said was true, and just maybe he doesn't know 'who he is'!
In 2007, Tila launched her own reality show, "A Shot at Love with Tila Tequila," in which contestants competed for her heart. While they were filming the show, Tila became romantically involved with one of the contestants named Dani Campbell, who would later finish as the runner-up. The girls were even filmed locking lips several times on the show.
In her July 2008 interview with GO magazine, Dani opened up about their on-screen making out, saying, "I was thinking, "This is going to be weird!" Trying to kiss somebody, and these people are just standing around staring? But, you know, when you're in the moment, you just kind of shut it out. And after the first time, I just stopped paying attention to everybody there. I got used to it real quick."
However, their romance didn't last long since Tila eventually chose Robert 'Bobby' Banhart as the winner of her heart and show. She would later reveal that she actually wanted to choose Dani Campbell over Bobby, but producers of the show made her pick him.
In her November 2009 interview with Cherry Girl magazine, Tila said, "That was a big, big secret that was killing me because it really wasn't fair. […] To suffer this heartbreak and at the same time have to lie to everyone and have them criticize me… I had to try to explain why when people were like, "I thought you were so in love with her. Why didn't you pick her?!" It was so frustrating."
Tila Tequila and Bobby Banhart started dating later in 2007, but perhaps unsurprisingly their romance fizzled out by the end of the year. Even though Bobby initially claimed in his MySpace post that they weren't together at all because she never called him after the finale of the show, she confirmed their short-lived romance and subsequent split during her appearance on MTV's live broadcast of her New Year's Eve Masquerade.
A few days later, Bobby opened up about their break-up in his interview with Reality Blurred magazine, saying that "things just didn't work out" between the two of them because "she was too busy." He continued, "I just didn't see myself in any of the plans she had. I don't want to have to chase someone to spend time with them." Bobby then added, "I didn't try to fall in love, it just happened. I didn't go into it anticipating that, but when you open up to somebody it kind of surprises you. … I loved her as a person and I thought she was great." He also described Tila as "a real cool person."
Later that month, Tila revealed more details about their short-lived fling to Extra magazine, saying, "We couldn't see each other for two months after the finale], and we only talked on the phone," but adding, "Just naturally, people kind of move on with their lives. We tried our best to keep in touch and keep it going, but after a while, all of this camera stuff, he just couldn't handle it. He called me a few days before New Year's and broke it off."
On the other hand, Bobby Banhart claimed that Tila Tequila was the one who ended things between them, and explained to the magazine, "As far as I'm concerned, if that's what she needs to tell herself to make herself feel better, than that's on her. Basically our phone conversation ended with a, 'Good luck in all that you do.'"
After her split from Banhart, Tila Tequila and Will.i.am sparked rumors of becoming an item after making their joint appearance at Maxim's Hot 100 Party which took place in Los Angeles, California in May 2008. According to Extra TV magazine, a source said, "They tried to be secretive and would hold hands under the table. But they were definitely together," and then added, "They kissed each other on the cheek all night!" However, neither of them ever confirmed a romance.
¿Fuiste acaso unx verdaderx chicx de los '90 si no estabas enamoradx de #Tilatequila? pic.twitter.com/kFZy55pGxT

— arcade.sexshop (@ArcadeSexshop) December 2, 2020
Later that year, the famous MTV bisexual fell in love with the winner of the follow-up season of her reality TV show, "A Shot at Love II with Tila Tequila", a woman named Kristy Morgan, but she didn't want to accept the key of Tila's heart. According to Reality TV World magazine, Kristy said that she wasn't ready for that and added that she was "unsure about her experience with women." Kristy also said, "It's not fair for me to lie to her and tell her that I want her — I want to be with her — when I don't." HMM – doesn't this beg the question about her involvement in the series?
Although Tila admitted that she felt "humiliated", she quickly moved on and put a spell on Courtenay Semel – the daughter of former Yahoo! mogul Terry Semel – in the summer of 2008.
They confirmed their romance in that August, when Semel told People magazine, "I'd seen the show [A Shot at Love] and just needed to meet her and it just happened," while Tila said, "It's true what they say about lesbians. You meet and then the next day you move in together, because I can't get rid of her. She pretty much lives at my house." However, their romance was also short-lived, as they broke-up before the end of the year.
In November 2008, Page Six magazine reported that Tila Tequila and Justin Long had hooked- up on Halloween in Las Vegas, Nevada, when the two were spotted clubbing together at Noir. An insider told the magazine that the famous actor "asked her to straddle him while making out." When she was asked about that night by the US Weekly magazine reporters, Tila responded "What happens in Vegas stays in Vegas, and it should just stay there."
In April 2009, Tila Tequila and the Smashing Pumpkins band member Billy Corgan made their debut red carpet as a couple at Bravo's A-List Awards event.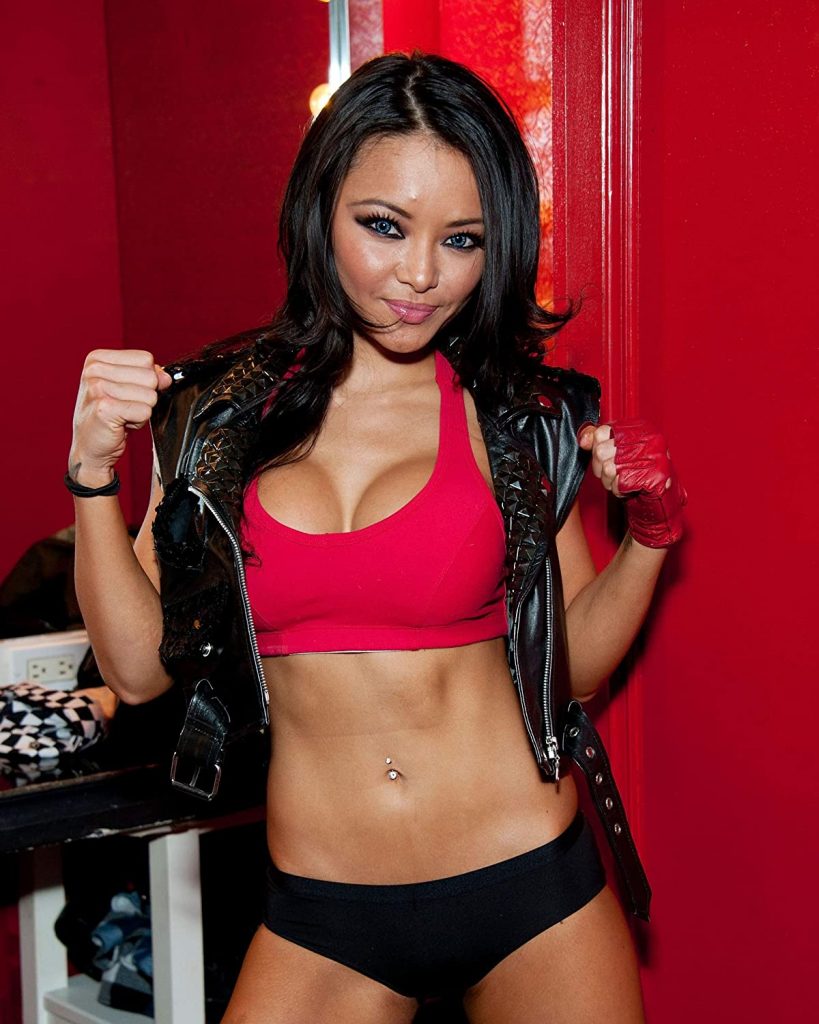 Little is known about their romance except that they dated briefly, since she announced during the following month on her blog that she was "officially dating" reality TV star Ray J. According to Page Six, Tequila wrote, "My baby is Ray J…..and no man has made me feel so loved and so happy in such a long time," and then added, "I think we make the cutest couple…. don't you?" In turn, he called her "my future wifey" on Twitter. However, their romance also quickly fizzled out.
In July 2009, Tila Tequila became romantically involved in a relationship with former professional American Football player Shawne Merriman. According to ESPN magazine, he was arrested after Tila accused him of choking and restraining her at his home in September of the same year. After District Attorney Bonnie Dumanis declined to charge Shawne because "there is insufficient evidence to prove beyond a reasonable doubt that any crime was committed", she filed a lawsuit against Shawn seeking $1.5 million in damages.
Tila claimed in her lawsuit that her ex-boyfriend "had a short temper, used drugs and humiliated her because of her bisexuality."
In turn, the former NFL star countersued her. According to NBC San Diego magazine, his attorney Todd Macaluso said, "Ms. Tequila was extremely intoxicated, inebriated and Mr. Merriman did everything he could to assist her in arranging for transportation to leave his home. At no time did Mr. Merriman assault her; at no time did Mr. Merriman keep her against her will. His intentions were nothing but good." Shawne also denied the rumors that they were a couple.
In February 2010, both Shawne and Tila jointly moved the court to dismiss their lawsuits, so the case was also dismissed. Whatever, some romance!
In 2009, the famous reality TV star met the Johnson & Johnson heiress Casey Johnson. News of the girls' engagement hit the headlines in December that same year, after Tila was photographed wearing a diamond ring.
According to US Weekly magazine, they confirmed the news in a USTREAM video. Tila told her fans, "My girlfriend has asked me to marry her!" She then showed off a 17-carat diamond ring from her "baby", and added, "It's so fat you can't even see it! So yeah, my baby got me this 17-carat ring. My baby takes care of me. […] Casey Johnson and Miss Tila Tequila are now officially engaged. Woo!" She then continued, "We're very happy. We're what you call U-Haul lesbians, where you meet and fall in love and move in the next day and have kids."
Unfortunately, Casey Johnson passed away from diabetes on 4 January 2010. A few days later, Tila told People magazine that she was "in shock" and added, "It really hit me when I found all the cards she had written me. I've been getting help but I'm fine now. I know Casey wants me to be alive and she hates seeing me like this. She always hated it when she would see me cry."
Shortly afterwards, Courtenay Semel, who had also been a long-time girlfriend of Casey, accused Tila of using her death to promote herself. Semel told People magazine, "The thing I find the most sickening is that the media is giving her the one thing she craves: attention. Tila, you knew her for a week!"
Later in January 2010, in her interview with Radar Online magazine, Tila announced her pregnancy, saying "I know the whole world is confused as to why I am pregnant while I was still engaged to Casey. They wonder if I cheated on her. Well, while Casey and I were engaged, the world doesn't know that Casey and I talked a lot about our future."
She then revealed that they even talked about starting a family together, and decided that she should be the one getting pregnant. She explained, "So that is the reason why I got pregnant. It was for Casey and I, and that is also why I was so devastated when she passed away, because now I have our baby in my belly, but she has passed away."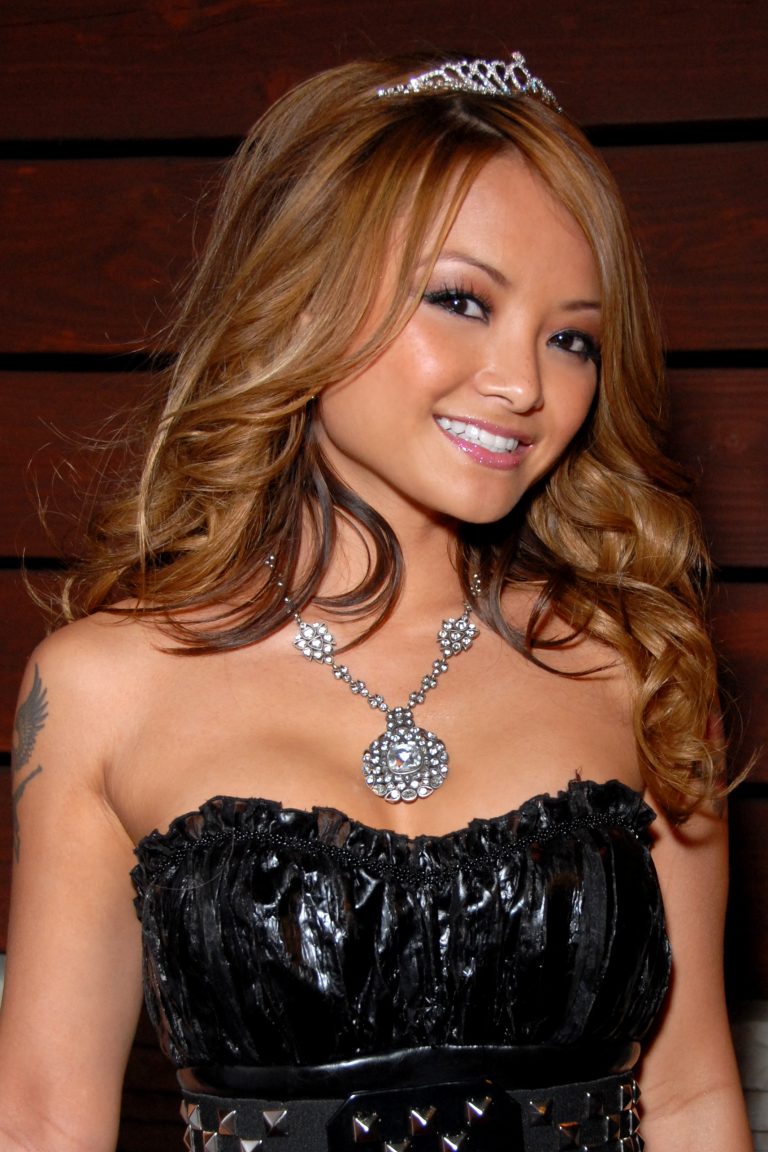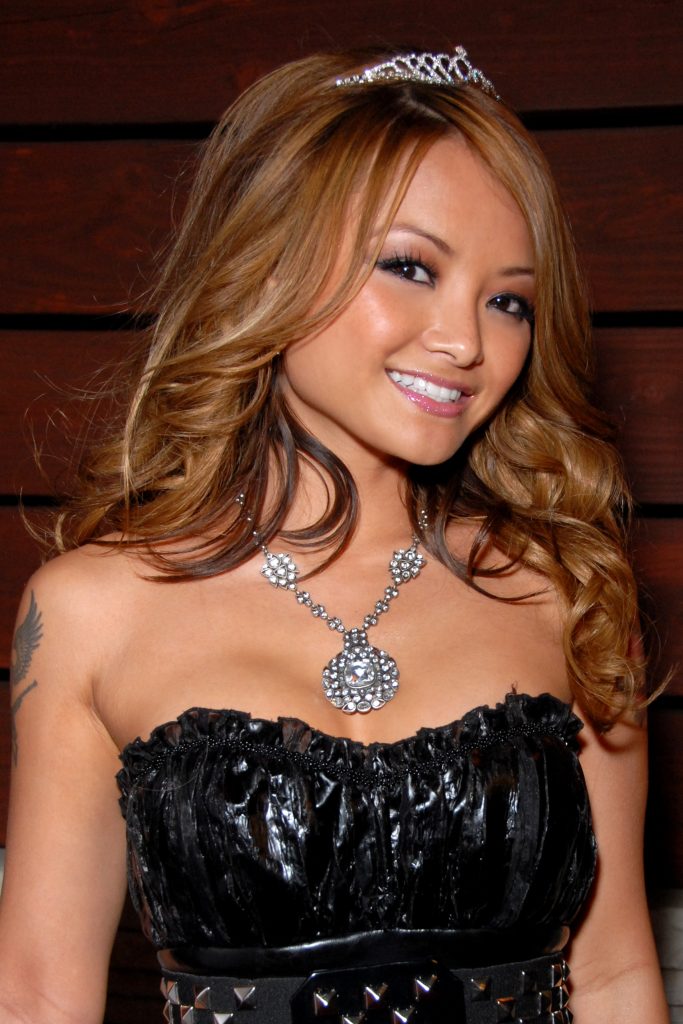 A few days later, Tequila revealed that the father of her child was the famous rapper Game, whose real name is Jayceon Taylor. It happened after she was spotted visiting Jay Z's studio where Game was recording. She told E! News magazine that she didn't want to reveal his identity at first, but she changed her mind since "it would eventually come out anyway."
Game immediately shut down those rumors via Twitter, writing, "Just left TMZ settin' the record straight, my girl ain't like that Tila Tequila shit!" He also told TMZ magazine, "I am not the father…I was actually in the studio thinking about the song Tupac made about his unborn child. My son's mother is pregnant, so I'm going that lane and she took it and ran with it."
He then said that he didn't even know her, to which she replied, "Just wait nine months for my paternity test.  I'm not worried about it. Game has nine months to live out all of his fun lies. Live it up baby!" Sadly, in April that year, it was confirmed that Tila had suffered a miscarriage, so we'll never know ….
Thomas Paxton Whitaker
In 2013, Tila Tequila became romantically involved in a relationship with musician Thomas Paxton Whitaker. In April of the following year, she announced her 10-weeks pregnancy with their first child on her official Facebook page, but in the same month, the couple parted ways due to his financial problems. Thomas told Radar Online magazine, "Even though I have nothing negative to say about Tila, and the two of us are soon to share a child with one another, Tila and I are not together as a couple, and we are no longer pursuing a relationship with each other."
On 16 November, she gave birth to a daughter named Isabella Monroe Nguyen-Whitaker. The former couple share joint legal custody.
Husband
Since then, Tila has managed to keep her love life away from the eyes of the public. According to E! News magazine, she announced that she finally tied the knot by posting photos of her and her husband's wedding rings in February 2018.
In March 2018, Tila uploaded a YouTube video in which she claimed that she was never bisexual nor lesbian, but that she pretended to be in order to boost the ratings of her reality show, as she explained in the description of the video – "It was all gay for pay."
Later that month, Tila confirmed that she was expecting her second child by showing off her baby bump in a photo posted on her Facebook page. In August that year, she gave birth to her second daughter, named Annabelle Aniyah Nguyen.
After all she had been through, has Tila Tequila finally settled down? She has yet to introduce her husband to the public, so there is still doubt as to whether she is in fact married. We can only wish her a happy life, with or without a husband, but at least two beautiful daughters!