Who has Tom Hiddleston dated? Girlfriends List, Dating History
• Tom Hiddleston was exposed to the theatre from a young age and experienced success in theatre productions and movies
• He dated Susannah Fielding from 2009-2011 and was rumored to date Kat Dennings in 2010
• He was romantically linked to Jessica Chastain in 2013 and Lara Pulver in 2013
• He was in a relationship with Taylor Swift in 2016
• He is currently dating Zawe Ashton since 2019
Exposed to the theatre from a young age, Tom Hiddleston never doubted that he would link his life with acting. It didn't take long to witness his first successes in theatre productions and movies, but the turning point of Tom's career took place in 2011, when he landed the role of Loki in Marvel's "Thor". Was there a woman standing behind that talented man to support him through his long way to multiple awards and worldwide recognition?
Born on 9 February 1981, Thomas William Hiddleston spent his childhood in his hometown of London, England. His mother is former stage manager Diana Patricia Servaes Hiddleston, who took young Tom with her to witness the inner life of the theatre. Tom's father, Dr. James Norman Hiddleston, manager of a biotech company based at Oxford University, also held the position of a physical chemist. His parents divorced when Tom was 13 years old, and the period of their separation was very painful for him.
'I like to think it made me more compassionate in my understanding of human frailty', he shared his thoughts on his experience in his interview with The Telegraph in 2014. The situation made him dive deeper into acting, as he already had his first acting invitations in local theatres. It also made him stay away from relationships for a long time, not to chafe past pain.
Fully focused on his acting career, Tom was first noticed with a girlfriend in public when he started dating Susannah Fielding in 2009 – Tom was 28 then, while Susannah was 24. She also started her career in London theatres, although her actual work in the theatre started from the position of an ice-cream seller in the foyer of the National Theatre, before she could step on the stage as an actress. Some sources say they met each other long before they started their relationship, however, their affair officially started in July 2009, when Tom successfully performed as Bill Hazledine in the "Suburban Shootout" TV series, also appearing as Oakley in "Unrelated", and as William Buxton in the "Cranford" TV drama series.
He also continued appearing in the TV series "Wallander" as Magnus Martinsson, while Susannah had just  started switching to TV projects from her theatre productions. After her brilliant performances on the stage of the National Theatre in such productions as "The Rose Tattoo", "The Hour We Knew Nothing of Each Other" and "Much Ado About Nothing", Susannah landed the role of Kate Hardcastle in the TV movie "She Stoops to Conquer". Sources state that they felt the chemistry between them on the set of "Wallander", as Susannah landed the minor role of Sonja Hokberg in the episode "Firewall".
In 2009 Tom and Susannah were seen together at the red carpet event of the Toronto International Film Festival, as well as at the premier of "The Deep Blue Sea" at the London Film Festival in 2011. However, the couple announced their split in late November 2011, after more than two years of dating. The reason for their split could come from 2010, when Tom was rumored to date actress Kat Dennings, with whom he worked on the set of "Thor", who landed the role of Darcy Lewis.
https://www.facebook.com/theperfectactor/photos/a.323231667842521/326227514209603/
Kat and Tom were also seen together later, in October 2013, at the premier of "Thor: The Dark World" in London, with many of Tom's fans astonished at how expressive Kat's glances, kisses and hugs were. There was almost no doubt they had something between them. Nevertheless, Tom never confirmed his affair with Kat, neither in 2010, nor later.
Alongside her TV works, Susannah continued working in the theatre. Among her further projects after splitting from Tom, the list includes "Black Mirror", "The Great Indoors" and "This Time with Alan Partridge". Nothing is known about the boyfriends she's dated after Tom.
In January 2013, Glamour Magazine reported that Tom Hiddleston was dating Jessica Chastain, the star of "Zero Dark Thirty". The Golden Globe-winning actress earlier admitted that she didn't like to share any details on her relationships, because the more people found out about them, the less special they became.
However, a source close to Jessica and Tom told Glamour Magazine that she visited his parents during the Christmas holidays in December 2012: 'Tom is taken with Jess and it's serious. Before Christmas she visited Britain to stay with him and meet all his family for the first time', the source told Glamour. Tom and Jessica could later be seen together in "Crimson Peak" of 2015, also starring Mia Wasikowska, but their romance of 2013 is still considered to be an alleged affair.
As of 2020, Jessica Chastain is married to Gian Luca Passi de Preposulo, who she started dating in 2013; they welcomed their daughter, Giulietta, in 2018 through surrogacy.
In July 2013 The Daily Mail reported that Tom was visiting the Wimbledon final with his then-girlfriend, a music producer from England. The two were seen sitting together at the tennis match, holding hands, hugging and generally enjoying their time. The match was won by Andy Murray, Tom's old friend, so they went out to celebrate the victory.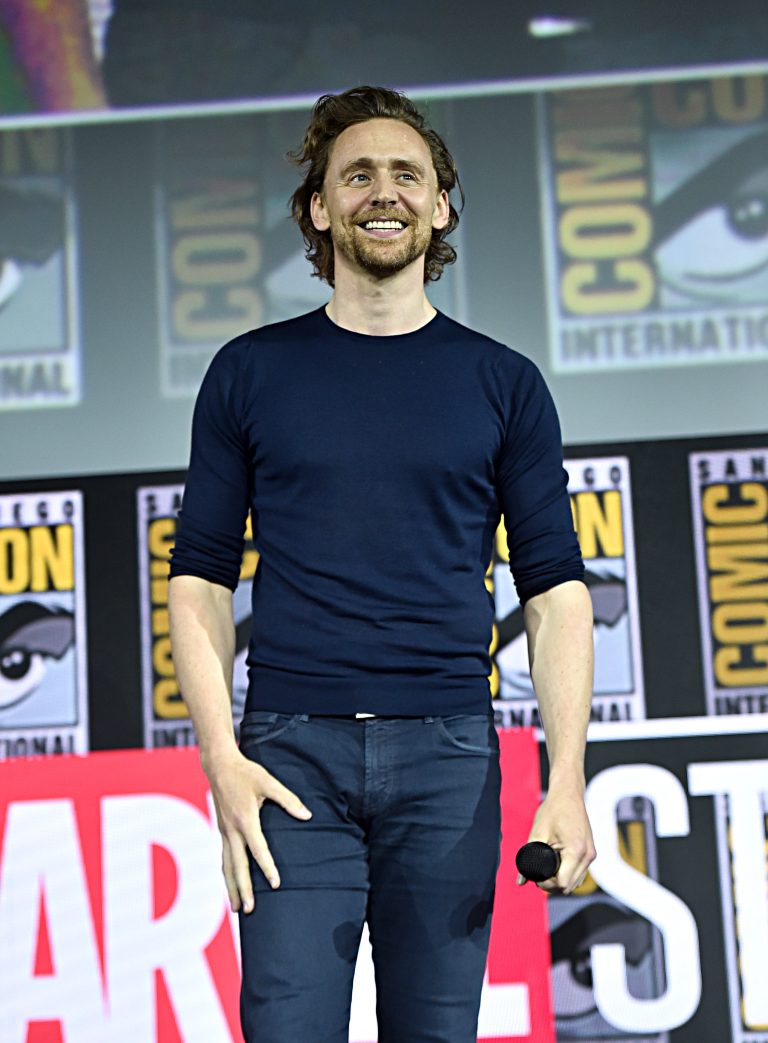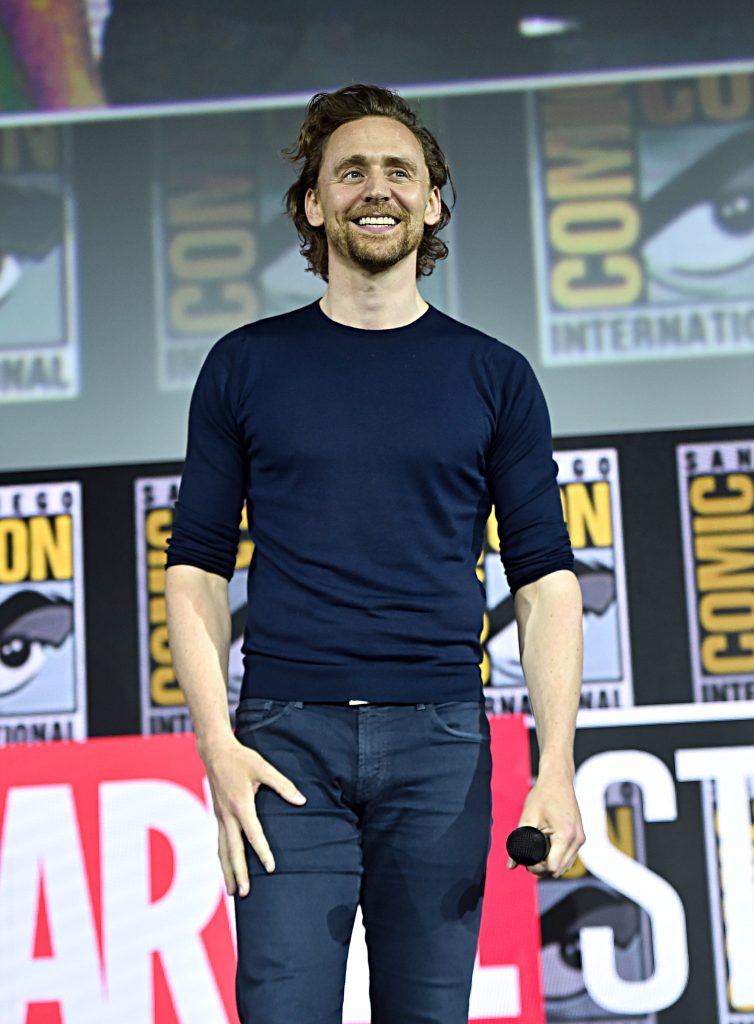 Andy was accompanied by his girlfriend Kim Sears, while Tom appeared with … Lara Pulver, who is mostly known for her brilliant portrayal of Irene Adler in BBC's "Sherlock", starring Benedict Cumberbatch and Martin Freeman. The Daily Mail didn't even recognize Lara, calling her a 'mystery woman', but some of Lara's fans tweeted on that: 'Have you ever been called "mystery women"? The Daily Mail must have forgotten who you are. Ouch!'. Lara responded with a joke: 'The Daily Mail doesn't recognize me with clothes on!', hinting on her naked appearance in "Sherlock".
Nevertheless, Tom was linked with Jane Arthy during that period of time, but still insisting that he and Lara were 'just friends'. Eventually, his relationship with Lara wasn't long, ending by the end of 2013.
Some sources state that Tom met Elizabeth Olsen on the set of the movie "I Saw the Light" which they starred in together in 2015. They were rumored to have an affair which lasted from May to September of that year, as they spent a lot of time promoting the movie and appeared together at various events.
However, Elizabeth denied the rumors in March 2016, saying that they were linked only professionally: 'Honestly, Tom and I, we work really well together. I would love to work with him again. He's such an incredible person. Anyone who's worked with him knows how disciplined and rigorous he is, and kind and respectful', she stated in her interview with Entertainment Tonight. Her dream to work with Tom came true again in 2018, when they both appeared in "Avengers: Infinity War", as Elizabeth landed the role of Scarlet Witch/Wanda Maximoff in the movie series. They also co-starred in "Avengers: Endgame" (2019).
Elizabeth is the younger sister of Mary-Kate and Ashley Olsen; her character of Wanda Maximoff became the main hero of the upcoming TV mini-series "WandaVision".
Wearing the "I 'heart' T.S.' T-shirt
The star of "Avengers" and one of the most popular pop-singers in the US met each other at the Met Gala event in May 2016.
However, the tabloids burst out with hot headlines about Tom and Taylor's affair after 4 July 2016, when Tom was spotted wearing a T-shirt which said: 'I 'heart' T.S.'. Taylor had split from the Scottish musician Calvin Harris, and was open for a new love story, so Tom' wearing a T-shirt with her name marked the beginning of their relationship. Yet not everything was as simple as the newspapers claimed it to be. Despite the actual affair which took place between Tom and Taylor for three months, Tom insisted that wearing the infamous tank top was just a joke which took place on 4 July. While talking to a GQ reporter, Tom revealed they were simply playing a game during the holiday, when Tom suddenly slipped and hurt his back; his shirt was dirty and he asked his friends if they had another one to share with him. One of his friends, a friend of Taylor, had the T-shirt with the heart and her initials, so they all laughed about that and didn't even think that it would become the emblem of Tom and Taylor's fling.
Q&A time with @IMDb. Let's go! #IMDbAskTom #ISawTheLight pic.twitter.com/uaQJNKlZbC

— Tom Hiddleston (@twhiddleston) March 25, 2016
In February 2017 Tom admitted his relationship with Taylor didn't work. as too much attention was paid to the couple. 'A relationship in the limelight… a relationship always takes work. A relationship in the limelight takes work. And it's not just the limelight. It's everything else', he reasoned in his interview with GQ.
After the singer and the actor split, he moved to Australia to prepare for filming for "Thor: Ragnarok", and was in fact tracked by paparazzi every morning he went for a run. His family was worried about his psychological state, his fellow actors, Hugh Laurie and Chris Hemsworth supported him, knowing very well what it felt like to be in the sights of cameras while trying to make your personal life work. E!Online and US Magazine also reported that Taylor was also not that happy their relationship went so public, as she wanted to stay away from the tabloids and to keep her private life low-key.
At the same time, Tom shared that he would be happy if he could not 'live his life in hiding', but he couldn't reach "the golden mean" while dating Swift. However, Tom was optimistic at the beginning of 2017, stating that his failed relationship with Taylor didn't make him give up, stating 'You have to fight for love. You can't live in fear of what people might say. You know, you have to be true to yourself'.
In September 2016 Tom was rumored to have had an affair with an Indian actress, Priyanka Chopra. According to E!Online, after Tom and Priyanka shared the stage while presenting an Emmy Award in the category "Limited Series or Movie Directing", neither could take their eyes off each other, later meeting again at the after party. The former Miss World made a special twirl, switching from one of Tom's hands to another while walking on stage, a move considered to be flirty.
However, Priyanka explains it her own way: 'All of the photographers were asking me to twirl, and then onstage Tom made me twirl and I was always only twirling. I'm the twirling dancing emoji now', denying it was made 'special for Tom', yet sharing that it was Tom's idea to make the twirl onstage. Despite Tom and Priyanka sharing a friendly kiss and exchanging numbers after the Emmys, they still insist that there was nothing between them.
After a Daily Mail reporter caught Tom having small talk and hugging with a 'mystery brunette' in January 2017, Tom remained single for a couple of years. However, in 2019 Tom met his latest love interest, Zawe Ashton, and did his best to correct the mistakes he'd supposedly made while dating Taylor Swift. From the very beginning of their relationship, Tom and Zawe were very secretive. Ashton was Tom's co-star in the Harold Pinter Theatre's production of "Betrayal".
The two were spotted attending the US tennis Open together, also walking in New York and having lunch in one of the local cafes.
Nevertheless, Tom is sticking to his new position, and doesn't share anything related to his affair with Zawe: 'I'm protective about my internal world now in probably a different way. That's because I didn't realise it needed protecting before', he shared in his interview with The New York Times. At the end of 2019 Zawe and Tom were seen together, walking with Tom's dog. A source close to the couple said they spent Easter together, and enjoy being out of the limelight. As of September 2020, they are still dating. Tom is also busy filming in "What If…?" and "White Stork" TV series, while Zawe has recently finished her work on "Velvet Buzzsaw", in which she landed the role of Josephina. She also continues working in London theatres, participating in multiple productions.
All we can say is – 'stand by for further, inevitable reports'.