The Shady Life of Bill Cosby
For many years, American comedian and actor, William Henry 'Bill' Cosby Jr, entertained millions of viewers worldwide with his familiar comic act, earning our trust and becoming a face people would easily invite into their homes almost on a daily basis.
Cosby was, by all means, a prominent figure in television comedy from his initial appearance in the early sixties, and enjoyed widespread fame even to this day. Nearly everyone, from older generations to younger audiences, may have been familiar with the name Bill Cosby at some point in time.
Unfortunately, since 2018, Cosby earned recognition for darker reasons than the light-hearted, family-orientated man he was once known as, and is often referred to as one of the reasons why the 'Me Too' movement came into existence.
In fact, Bill became the first person to be incarcerated since the establishment of 'Me Too', which sadly was a devastating disappointment in the history of the film and TV industry, and even more so because Bill once played an important role in African-American culture.
Not only did he become the face of what many considered to be an exemplary family man, motivating many Americans of all races and persuasions alike to pursue the white picket fence, all-American dream, even becoming the first African-American to earn a Primetime Emmy Award for his acting.
As such, it is easy to agree that Cosby was a highly influential figure, but few people, from fans to even his closest family members, knew about the dark secrets hiding behind his sharp sense of humour.
While the audience was left in stitches, laughing and giggling at his jokes, Cosby left behind a long trail of decimated victims, whose tears would never appear in the public light, and even now, some have been denied justice.
As everyone would now know, in 2018, the court found Cosby guilty on charges of sexual assault, and sentenced him to three to ten years of imprisonment. However, in 2021, after serving only three years of his sentence, the Supreme Court of Pennsylvania overturned his conviction, allowing the comedian to go free on a technicality.
Despite this, the world has accepted that Cosby is guilty, a conviction that was proven before both judge and jury, but since then, many questions have been raised. With few doubting his guilt, many are asking exactly how many victims fell prey to Cosby, and, are there more shady secrets in the man's past life?
Bill may only have been convicted of sexual assault against one woman, but as many as sixty individual alleged victims have stepped forward, and it seems that Cosby dirtied his hands with more than those allegations against him, at least, that is if one would believe some of the conspiracies concerning Bill Cosby.
A Comedian Is Born
Looking back at Cosby's earlier life, there were no indications indicating that Bill would become a serial sex offender. Although he may not have been the best role model as a young man, it is quite certain that Cosby was destined for a career in comedy.
Born on 12 July 1937, in Philadelphia, Pennsylvania, Cosby grew up in a time when racial segregation and discrimination were still a real problem for African-Americans. In his youth, Cosby and his immediate family experienced difficult circumstances stemming from impoverished conditions.
As one of four children born to Anna Pearl Hite, who worked as a domestic servant, and William Henry Sr, a former mess steward for the US Navy, Bill achieved some success during his educational career, in spite of the many things his family was left wanting. However, Bill's achievements would not last that long, and Cosby failed to complete his education. His first school was the historical Mary Channing Wister Public School, where he became both class president and captain of the baseball and track and field teams.
Despite his athletic prominence, even back then, Cosby's teachers noted that he was more inclined to joke around in class as opposed to studying. Once his career took off, Cosby admitted that he thought of himself more as the class clown than an A-grade student, and unfortunately, this did take a toll on his studies.
While attending FitzSimon Junior High School, Cosby began displaying an interest in play-acting but also continued to compete successfully at sports.
On my Birthday — I whole heartedly thank you for your support, thank you for fighting for my freedom and thank you for staying grounded and on the case. The Revolution Is In The Home. #BillCosby #DueProcess #FreedomFighter #HelloFriend pic.twitter.com/QgdHeinqw4

— Bill Cosby (@BillCosby) July 12, 2021
Cosby later attended Central High School in Philadelphia, competing in track, baseball, football and basketball, then transferred to Germantown High School, where he flunked tenth grade. In 1956, Bill dropped out of school to follow his father's footsteps, and enlisted with the US Navy.
He was first a hospital corpsman at Naval Station Argentia in Newfoundland, Canada, later transferring to the National Naval Medical Centre in Maryland. Cosby served as a physical therapist for soldiers who had been injured during the Korean War, while completing correspondence courses to achieve his high school diploma.
In 1961, Bill earned a track and field scholarship to Temple University, where he intended to study physical education; however, Cosby would eventually drop out to pursue a career in stand-up comedy. Cosby's participation with the Navy's track and field team earned him many achievements, and as a varsity athlete, Cosby also enjoyed great success, even earning a place among Temple University's hall of fame for his excellent performance as a football fullback.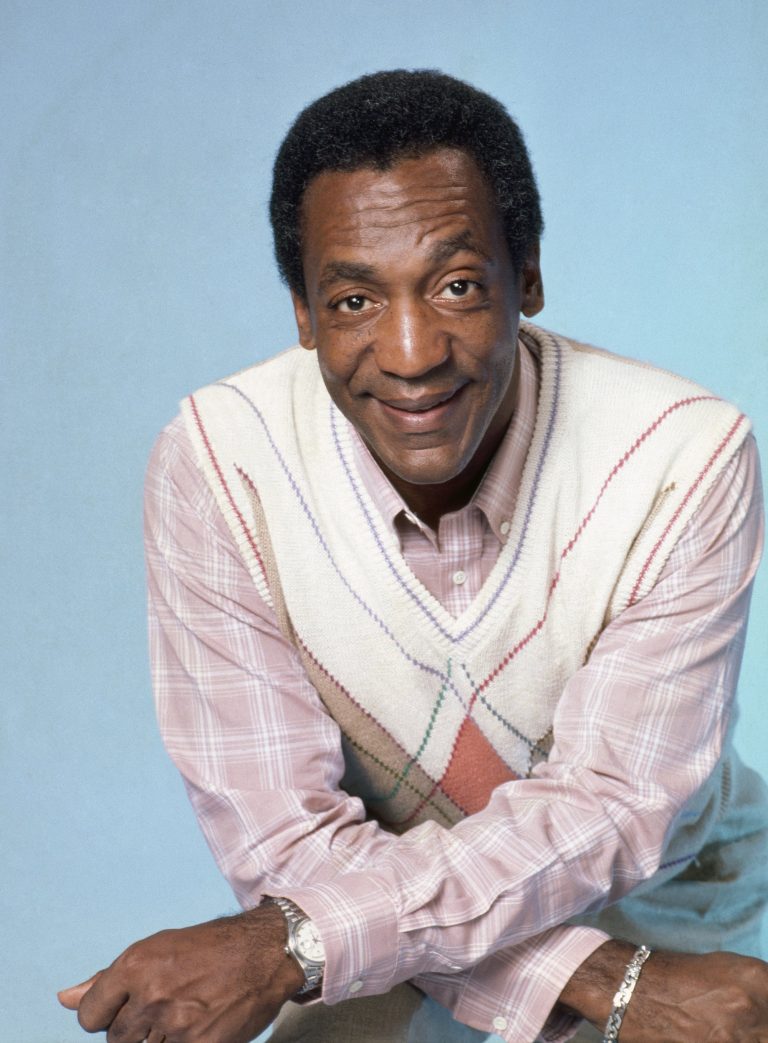 While studying at Temple, Bill worked as a bartender, earning substantial tips for making the bar's patrons laugh, and quickly realised that his true calling in life was on the comic stage.
Certainly, this was a wise decision by Cosby, as he quickly became one of the world's most recognised and famous comedians, as well as a beloved figure among African-American communities. As can be discerned, Cosby's youth holds no indication of his shady inclinations, and the truth about the comedian would only surface many years later.
Fifty Years of Deceit
Although it may have changed in the recent past, for many years the name Bill Cosby was synonymous with family morals and exceptional etiquette, which all originated from his light-hearted, family-friendly comedy, but also because of his five-decade-long marriage to his wife, Camille Hanks.
The pair met many, many years ago and took their vows in 1964, but as the world would later learn, these vows meant very little to Cosby.
Most of the intimate details regarding Camille and Cosby's relationship remain private, known only to them and their closest friends and relatives, and as such little is publicly known about how they met and how they were able to maintain their marriage for nearly sixty years.
Unfortunately, as part of his defence against the numerous allegations against the comedian, Bill had to admit that for the greatest part of his marriage, he has been unfaithful to his very loyal wife. Bill stated in his court testimonies that all the sexual charges against him were consensual affairs that his wife never knew about. Sadly, if these shady secrets never came to light, the couple would have celebrated sixty years of marriage in 2024, but since his incarceration in 2018, things between Camille and Bill will never be the same again.
It certainly is quite shameful, especially considering everything the couple endured through the years. Not only did they have to cope with a drug-addicted daughter, but they also endured the loss of their son, Ennis, who was a victim of violent crime, as well as the loss of their daughter, Ensa, who passed away due to complications arising from renal failure.
Together, Camille and Bill raised five children, and among the African-American community, they were considered exemplary parents and role models for young families across the US. Camille and Bill have also become the proud grandparents of three grandchildren, and had it not been for Cosby's scandalous behaviour; the family would have remained content with their blessed and affluent lifestyle even to this day.
However, in light of two conspiracies regarding the Cosby family, the family man act that Cosby maintained through the many years may have been all false pretence. Regardless, the Cosby family has been destroyed by their patriarch's actions, and today have to live with the devastating consequences of Cosby's sins.
No Real Family Man
As now clarified, the family man act was, for many years, the very root of Bill's success in the public eye, but exactly how far would the man have gone to protect his reputation? Well, according to an anonymous reporter, Cosby would be willing to sell out his flesh and blood to keep his secrets from reaching the tabloids.
In 1989, an unknown journalist for the 'National Enquirer' discovered damning dirt on the comedian, hoping to publish his story. Still, Cosby had a strategy to escape judgement back then, and it was indeed a shady tactic. According to the unnamed journalist, Bill and a good friend of his, Sammy Davis Jr, a former member of 'The Rat Pack', enjoyed a wild, swinging getaway to Las Vegas in the summer of 1989, where they engaged in casual intimacy with several Vegas showgirls.
After catching wind that the 'National Enquirer' was about to run the story, which would have ruined the comedian's reputation, Cosby, in a panicked frenzy, sold out his daughter, Erinn, as a scapegoat to avoid public humiliation. In exchange for stopping the publication of his Vegas scandal, Cosby offered the media an exclusive report about his daughter's drug and alcohol habits.
Of course, the publication decided to run the new, juicy story, careless about how this would impact Erinn's life. Naturally, the public had a greater interest in his rebellious daughter's embarrassment, ultimately preventing Cosby's scandal from reaching public ears.
This was the earliest shady action that came to light regarding Cosby's dark past, but only the first of many controversies to see the light of day.
The Ennis Conspiracy
In 1997, the Cosby family suffered the loss of their only son, Ennis, who was gunned down while changing a flat tire on Interstate 405 in Los Angeles. According to most reports, Ennis was visiting friends and relatives when his car broke down, and he was stranded in a dangerous part of town.
The twenty-seven-year-old recent graduate was found deceased on the scene, lying in a pool of his own blood on the passenger-side floor. The cause of death was a gunshot wound to the head, so it's believed that Ennis died instantly. Despite LAPD's efforts of investigating the murder of Ennis Cosby, the case remained a mystery for some time, and the story certainly sent shockwaves through the African-American community.
Then, an anonymous tip-off led the police to arrest Russian immigrant Mikhail Markhasev, who was eighteen at the time, suspecting him of killing Ennis during a robbery gone horribly wrong.
Although Markhasev pleaded innocent and maintained his story for many years, he eventually confessed to the crime in a letter he wrote to a gossip website, Radar.
Regardless, many began speculating about the true circumstances behind the crime, with some suspecting that Bill might have been involved. Although not proven, this is a popular conspiracy theory still going around to this day.
According to popular theory, Ennis may have had evidence to support a civil suit once filed against Bill by Autumn Jackson, a young woman who claimed to be the illegitimate daughter of the comedian. In an attempt to once again cover up his trail of scandals, people suggested that Bill may have hired Mikhail to assassinate his son, though this has never been proven.
As evidence to their theory, conspiracists point out several odd facts about the case that suggests murder and not robbery. The first key point is that no valuables, including cash, an expensive Rolex watch, and Ennis' Mercedes Benz, were taken from the scene by the alleged robber. Also, the swift method by which Ennis was killed made it seem suspiciously like an assassination, and to this day, it can't be explained how Mikhail obtained a firearm.
Other interesting points include Cosby's plea with the judge who presided over the case, asking him to spare Mikhail the death penalty, though this can just be considered a humane action. Another interesting anomaly points to a questionable jailhouse confession. According to some reports, the confession contained racial slander, though Markhasev has since claimed that the initial confession was a forgery, stating that he was not inclined to be racist, especially because he is a foreigner and would not support biased actions.
Others have also suggested that Mikhail could be an associate of the Russian Mob, and as such, fit the profile of a hired killer.
Unfortunately, these theories can't be proven, and Markhasev has since been prosecuted for the crime, and sentenced to life in prison. As far as the police are concerned, this is a shut-and-done case, and any mention of Cosby as a conspirator would be ridiculous to consider.
Does Bill Have An Illegitimate Daughter?
Despite Bill's confession in court about being unfaithful to his wife, Cosby is known to have had only five children, all of whom were born to Camille.
However, following their only son's death, a young woman named Autumn Jackson made wild claims that the 'Cosby Show' star was her biological father, even going so far as to take legal actions against Bill.
Although Bill confessed to having an affair with Shawn Thompson Upshaw, Autumn's mother, Bill remained confident that he was not the father. Jackson never agreed to a DNA test despite her claims, casting some unwanted shade on her claims. Then, when things threatened to end up in court, Bill presented evidence that suggested that Jackson only tried to extort money from the comedian.
According to recorded conversations over the phone between Jackson and Cosby, the young woman made an active attempt at bribery, saying that she would be willing to drop the case if Bill paid her $25 million. Of course, the evidence was presented to the authorities, and Jackson was arrested under charges of blackmail and attempted extortion.
To this day, Jackson has never proven that she is the illegitimate daughter of Cosby, and it's commonly accepted among the public that she's not, though this doesn't prevent conspiracists from suggesting the details as mentioned above concerning Ennis' mysterious passing.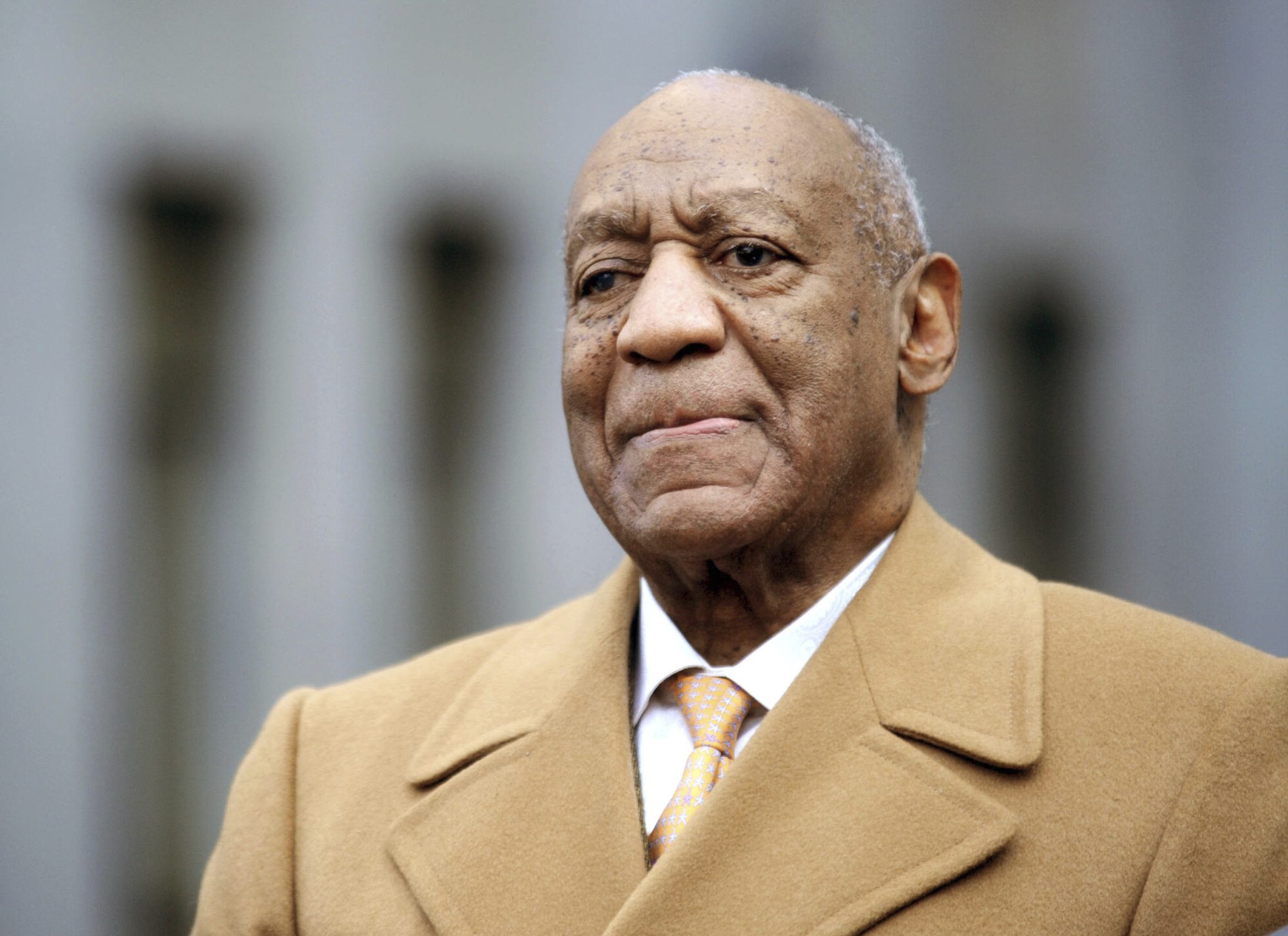 Dodging a Bullet
In 2015, after Cosby's crimes came to light, fellow stand-up comedian, Chelsea Handler, confessed to 'Esquire' that there was a possibility that she, too, could have ended up a victim of the 'I Spy' actor. As Chelsea stated, she met Cosby while the two performed in Las Vegas several years ago, and stayed at the same hotel.
At three in the afternoon, a hotel staff member informed her that Mr. Cosby expressed an interest in meeting her, and Chelsea stated that she immediately had her suspicions about the invitation. Despite the alarm bells, Chelsea still had an interest in meeting the veteran comedian, mostly because he was an influential figure, and for many comics, Cosby was something of a role model.
At the time, Chelsea considered that it would be good for her to learn something from the man's ingenious sense of humour, but wisely decided to bring along three male friends. Handler was busy filming a project, and spent time in the company of other stand-up comics as well as a producer.
Fortunately, according to Chelsea, her decision may have prevented Cosby from victimising her as he did with other women. Handler is known to be a supporter of the 'Me Too' movement, and upon Cosby's conviction, did not hesitate to express her opinion. She tweeted a thoughtful question, suggesting that former US President, Donald Trump, might try and excuse Cosby of his sentence.
Well, that wasn't even necessary, was it?
The First Allegations
The first allegations of sexual misconduct against Bill came to light in 2005, but by then, the possibility that the man left countless victims behind already existed. The accusations were brought against Cosby by a former Temple University staff member, Andrea Constand, who claimed that she was drugged and sexually assaulted by Cosby at his home.
According to her testimony, she met Bill in 2002 at a basketball game, and was subsequently invited to his home in 2004 to discuss the future of her career. While there, Cosby offered her herbal medication that he said would simply take the edge off and make her comfortable.
Instead, she lost complete motor function of her body but stayed conscious and aware of what was happening. Cosby then proceeded to engage with her sexually, against her wishes.
Despite her attempts to open an assault case against Cosby, prosecutors denied her a chance at justice due to insufficient evidence. However, Constand then proceeded to file a civil suit, claiming that Cosby gave her the drugs without consent. The medication has since been identified as Quaalude, a popular prescription drug that many people often refer to as a 'love drug', and use to spice up their sex life.
Cosby has since confessed to using the drug on women he wanted to sleep with. The civil case was settled confidentially, as Cosby paid Andrea for her silence. However, in 2018, during the Cosby retrial, his confession became incriminating evidence that would convict him in the end.
#BILLCOSBYISINNOCENT pic.twitter.com/1etfmKgt7e

— Bill Cosby is Innocent Movement 🇺🇸 (@CosbyIs) June 30, 2021
Although he walked free, a video by comedian Hannibal Buress in 2014 went vira, in which Buress calls Cosby a rapist, which once again sparked an investigation into Cosby's past. Then, in 2015, prosecutor Kevin Steele used the testimonies of no less than sixty women, all claiming to be the victims of the veteran comic, to launch a case against Cosby.
However, since most of these allegations date back to as far as the nineteen-sixties, it could not be used in a court of law to convict the 'Cosby Show' actor because of the statute of limitations.
Regardless, the case against Cosby was successful, and as many would say, he got what he deserved, if not less. Unfortunately, in 2021, Cosby's conviction was overturned because the confession used against him was agreed to under the condition that he would not be tried for sexual assault.
Sadly, this violated Cosby's amendment rights, and as such, he was given his freedom. However, life for this old comedian will never be as good as it once was, since he's lost everything. Nearly all of his honours, accolades, and awards have been revoked, which includes his Temple University hall-of-fame recognition.
However, one might be left wondering, what about the rights of his victims? Why should they be denied justice while a convicted criminal is set free? The subject of other articles….